Referencing three major themes can help make sense of urban planning news throughout 2018.
---
Here's a humble suggestion for 2018: in the likely event that it is difficult to keep track of worldly concerns amid a steady stream of game-changing news, now is the time to make a list of issues, policies, and other benchmarks to reference throughout the year. If you believe in the importance of issues like racial discrimination, housing prices, congestion, zoning codes, or public transit, 2018 promises to be full of significant developments, and every bit as difficult to keep track of the state of the world as it was in 2017.
Noting some of the recurring themes I've noticed in the news over the last few years, and already picking up on the early developments of 2018, I've come up with my own list of narratives and projects I'll be watching this year to make sense of the news. I'd also be happy to hear your ideas on other trends that you will be tracking this year. Add your comments to join the discussion.
The Dismantling of Federal Bureaucracy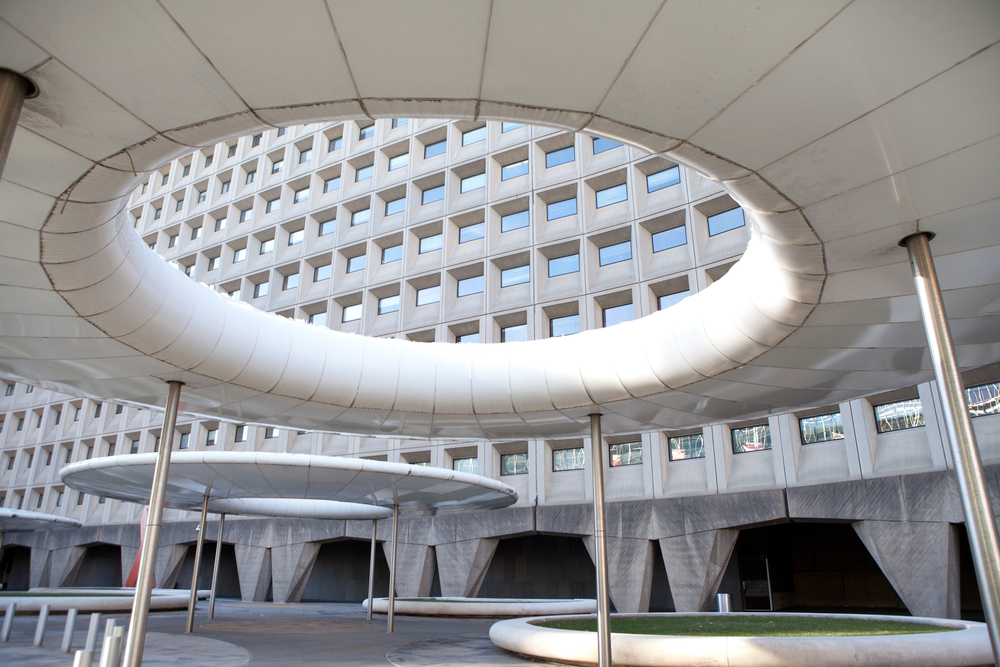 Let's start with the Trump Administration's distaste for the federal government it has been tasked with managing, as well as its distaste for every rule and regulation implemented by the Obama Administration. Last year at this time, we could only speculate about the effect the Trump Administration—coupled with GOP majorities in the House and Senate and tripled with a new conservative seat on the Supreme Court—would have on the federal government. While expected changes have occurred slowly, and with less of the sensational aspect of other stories from the past year, the effects of executive orders, rule changes, and personnel turnover will become more conspicuous as the dust from Trump's first year in office settles in 2018.
So let's review some of the news stories from the first year of the Trump Administration likely to have real consequences in 2018, limiting the scope of this survey to three of branches of the federal government most involved in the many varieties of planning practice.
August revealed an exposé into the morale of the workforce at the Department of Housing and Urban Development (HUD) under the leadership of Secretary Ben Carson. Reporter Alec MacGillis described Carson's tenure as a "dismantling of the administrative state." Carson has been criticized for a lack of expertise on matters of housing and urban development, and portrays a politics that could be considered anathema to the mission of HUD. The appointment of a party planner to a prominent role in the New York area did not help the perception of the Trump Administration's antipathy toward HUD.
A helpful litmus test for the post-campaign political agenda of the Trump Administration is its actions relevant to the Fair Housing Act. In 2018, the Department of Housing and Urban Development announced that it would rescind the Affirmatively Further Fair Housing Rule. The Trump Administration also attempted to undo an Obama Administration rule that would help send Section 8 vouchers to wealthier neighborhoods, but a federal judge turned back that action after a coalition of civil rights organizations brought forth a lawsuit. There is likely to be many more battlefronts in the conflict between the Trump Administration's small government agenda and the housing policy causes of progressives.
Then there's the U.S. Environmental Protection Agency, where President Trump appointed former Oklahoma Attorney General Scott Pruitt. Pruitt was famous for suing the EPA during the Obama Administration, and his actions as EPA administrator have continued those politics. Multiple reports throughout the year documented an ongoing exodus of scientists and researchers, which is just how Pruitt and the Trump Administration want it as they work to cut the EPA workforce by 3,200 employees. The concern about Pruitt's actions at the EPA continues into 2018, and as the list of regulatory cutbacks and bureaucratic delays grows, it's hard not to ponder when lack of regulation will lead to environmental impacts that lead to public health outcomes.
Similar storylines have unfolded at the Department of the Interior. Under Secretary Ryan Zinke's leadership at the Interior Department, the Trump Administration has launched an unprecedented attack on public lands, drastically reduce the size of two national monuments in Utah and proposing a large hike in the price of entering national parks. In 2018, the Department of the Interior has announced plans to open the nation's coastlines to oil and gas exploration—providing a notable exception to Florida, home to a governor that reportedly tried to ban the words "climate change" and a famous property deemed the "Winter White House" by the person who currently lives in the real White House. 
There's an argument to be made that each of these agencies could benefit from rational reform and a fresh approach to management and operations. But there's another argument to be made that the Trump Administration is undertaking these reforms arbitrarily, with more interest in punitive, rather than curative, measures. The effects of these shifts in federal policy will take more take tangible form in 2018. This is the world we live in, battered HUD, EPA, Interior, and all.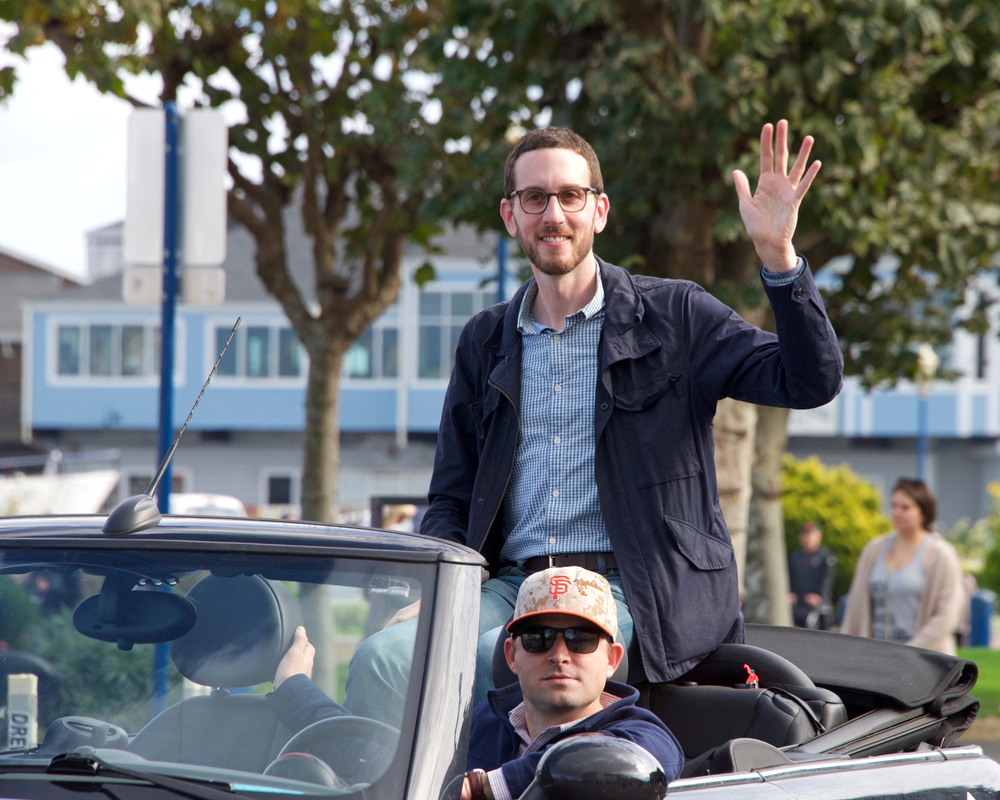 The winds of political change can easily blow an ideological hard-liner to either side of the state versus local control debate. The same person who is offended at the idea of a state power forcing a community to build a certain amount of affordable housing could willingly support a ballot initiative that bans plastic bag for the entire state. (Speaking of plastic bags and local control, remember this all-time-classic soundbite from Texas Governor Greg Abbott?) Opinions and policies on these issues are rarely informed by a principled stand on the question of state versus local control, or a nuanced understanding and rational approach to questions about which issues require state intervention, and which should be left up to local officials. Rather, the lines between state and local control are much more likely to expose the hypocrisies of politicians and pundits alike, whenever a new issue, or a shift in political power, finds them standing on the other side of an issue.
There will be no greater test of the limits of state control in 2018 than the political debate over SB 827 in California—a law proposed by State Senator Scott Wiener to mandate new density along transit corridors around the state. All eyes are on California as the state considers this aggressive action to loosen the housing market. A columnist for the Boston Globe envied the possibility that California could pass SB 827, and national publications have printed op-eds in support of the law.
When considering the likelihood that SB 827 might become law in its current form, let's not forget that we're talking about a broad seizure of land use powers by the state government. It will be very hard for the law's proponents to counter the perception that SB 827 directly conflicts with the self-interest of property owners as well as the self- and communitarian-interest of minority and low-income communities. There are organizations, like the Sierra Club and the League of California Cities, with a long track record of opposing the state on issues of land use regulation. It's unlikely that these organization will suddenly have a change of heart any time soon, or forget how to do a job that have succeeded at for decades.
But SB 827 isn't the only policy these organizations will have to confront in California. By giving new teeth to the Regional Housing Needs Assessment (RHNA) process, Senator Wiener's SB 828 also would take a measure of land use power away from local governments. Another California law that mandates easier processes for developing accessory dwelling units is already showing signs of shifting the development market after going into effect at the beginning of 2017. Expect more of the same in 2018, as reluctant communities figure out how to meet the demands of the law and demand continues to outpace supply in every sector of the housing market.
California isn't the only state that could take a stronger role on land use issues. As Planetizen reported earlier this month, Massachusetts is considering new statewide zoning regulations, though it's unclear how much of a local mandate the new law represents. Last year, the Texas State Legislature considered a law described as "hyper-grandfathering" for local land use regulations, crafted partly in response to the CodeNEXT process in Austin.
Contentious lines between state and local powers are currently contested all over the country beyond matters of zoning and development regulations. Congestion pricing and subway maintenance are a source of regular conflict between the state and the city of New York. Local jurisdictions in Texas and Oregon continue to battle it out with their state authorities over traffic safety measures, and the rollout of 5G infrastructure has already created a kerfuffle in California. Now that the Trump Administration has hinted at a proposal for a nationalized 5G network, expect more controversies over 5G in 2018 (although Trump's proposal has been met with mostly scorn and opposition).
Whither Public Transit?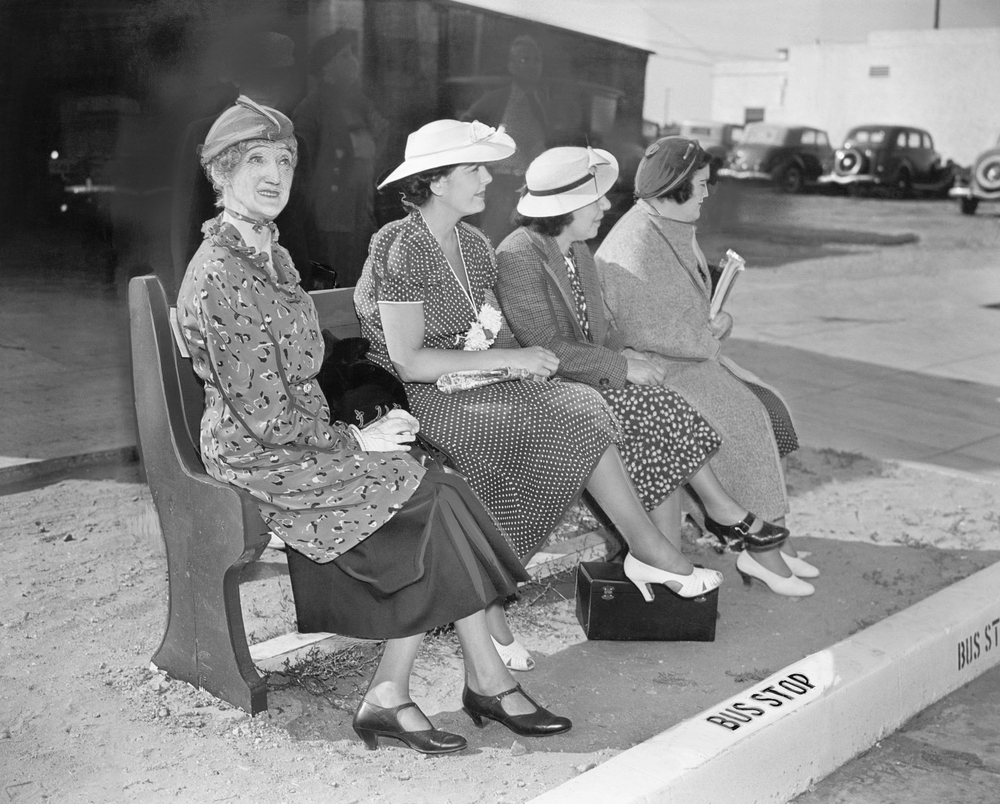 There has been no dearth or lack of variety in the bad news about public transit emanating from almost every corner of the country—news about declining ridership, failing bus systems, the need to cut service, and failing infrastructure. Only Seattle is immune—with rising ridership and a model of success. Still, in citing one positive example a caveat is still necessary: Democrats in the Washington State Legislature are considering the possibility of gutting some of the funding mechanisms created by the voter-approved Sound Transit 3 proposition.
There is still a great deal of debate and very little consensus about why transit ridership is declining so swiftly and steadily, or what to do about the decline. Some have pinned responsibility on the emerging technology of transportation network companies (also known as ride hailing companies, and also known as Uber and Lyft). In 2017, some of the first evidence that the popularity of ride hailing is cannibalizing ridership from public transit emerged into the transportation science literature. In response to the encroachment of new transportation technology, some experts, like Portland-based transit consultant Jarrett Walker, argue that private technology companies can never overcome the necessity of public transit.
Others point to poor service and failed maintenance programs as the culprit for declining ridership. The public transit dysfunction narrative has two poster children: New York and Washington, D.C. Whether D.C. can rebound from the ridership losses suffered as a result of the SafeTrack repair program that has caused reduced late-night and weekend service and regular system malfunctions remains to be seen. Public complaints about poor service on the MTA subway system have left New York Mayor Bill de Blasio and New York Governor Andrew Cuomo squabbling over a fix. A millionaire's tax, tax increment financing, and congestion pricing have all been proposed as a new source of funding for the MTA, but possibly more for the sake of scoring political points than really bringing about sustainable change. Progress on any of these policy proposals by the end of 2018 would be a major departure from the status quo in New York.
Poor capital spending is another possible culprit in the decline of transit ridership. While transit systems raise fares for users on a regular schedule, they are also spending exorbitantly on new systems. Once again, New York is a poster child. The Second Avenue subway extension opened on January 2, 2017 with the dubious distinction as the most expensive subway ever built. Questions about MTA's capital investment costs continue, as the Long Island Rail Road project now has an expected price tag of $12 billion—or $3.5 billion a mile. The cost savings of bringing down these expenses to worldwide averages would offer immense resources in delivering operations and maintenance benefits elsewhere in the system.
Questions raised by the spending priorities in New York are easily transferable to the great expenses devoted to the modern streetcar revival. Cities like Cincinnati and Atlanta have opened new streetcar services in recent years to low ridership, poor performance relative to other modes, and complete service failures. More questions about the wisdom of spending so much capital investment funding on streetcars are coming soon. Look no further than St. Louis, which recently ran out of the needed funding to cover startup and operations costs for its revamped Delmar Loop trolley service, or Fort Lauderdale, where initial funding of $195 million is proving inadequate to the task of delivering the Wave Streetcar project, putting the whole project at risk. For an example of cities finding the resolve to walk away from the siren song of modern streetcars, the city of Providence ditched streetcar plans in 2017. Instead of a streetcar, the city is now planning a high-frequency bus corridor.
Which raises a final point about the troubles of public transit that might be tough to hear. Some of the cause of public transit's declining ridership comes down to poor planning. Let there be no doubt: Many Planetizen readers are transit or transportation planners, fully committed to the best possible outcomes for public transit. Also, planning is a political process, and the entitlements of car culture are deeply entrenched for the vast majority of Americans. Despite those truths, the public transit systems yielded by the planning process in this country are substandard compared to many other places in the world, and even compare to its own in history in cities like New York, Chicago, and even, yes, Los Angeles.
Planners need to stay involved in making the case for the benefits of public transit, and continue to seek better results. The evidence is there: almost no investments can beat public transit's return in terms of efficiency, economic mobility, and air quality. The cause has come a long way with the advocacy of organizations like Streetsblog, various local and regional bike advocacy organizations, and a few passionate political leaders. We need a playbook, perhaps like the one written by Janette Sadik-Khan, for demanding and delivering better public transit. There needs to be a support system for moments like when Los Angeles City Councilmember Mike Bonin faced backlash and a recall effort after supporting bike lanes and road diets in the name of traffic safety. (Instead of rallying political support around the complete streets cause, the city of Los Angeles has been removing bike lanes and reversing road diets since that episode.)
We know a lot about what works in making public transit more popular. It takes priority for transit in traffic lanes, a fair market for mobility choices, and more frequent service, as a start. From the level of street design all the way to choices about electric buses and open gangways, planners must take a leading role in making the case for better transit outcomes. The challenges facing public transit in every city and region around the country aren't going anywhere. In fact, the obstacles to steady growth in ridership—like rapid technology advancement and lack of funding from the federal government—are only becoming more prominent and entrenched. The question of how transit planners respond to these challenges will be a major source of news throughout the next year and those that follow.
2018 is already well underway, and I know what I'll be watching for as the rest of the year's events unfold. What will you be watching out for?
The Hyperloop's Prospects Dim
The media is coming around to the idea that the hyperloop is not a near-term solution for the country's transportation woes. It's too little, too obvious, too late.
The Great American Exodus: A Conservative's Perspective
During his keynote speech on September 11 at the National Conservatism Conference in Miami, Florida Governor Ron DeSantis describes the demographic shifts in America since he became governor in 2019 in what he calls the 'Great American Exodus.'
This six-course series explores essential urban design concepts using open source software and equips planners with the tools they need to participate fully in the urban design process.
This course aims to provide an introduction into Urban Design Sketching focused on how to hand draw master plans using a mix of colored markers.
View More