Advertise with Planetizen
Image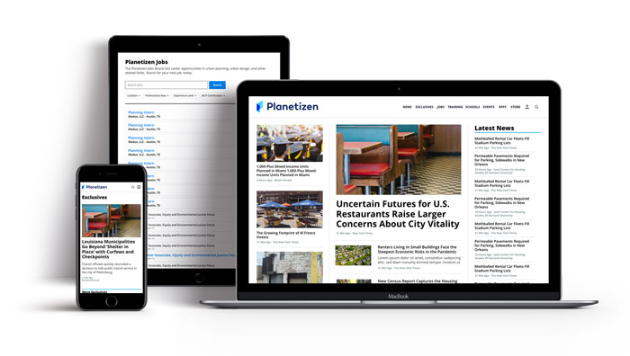 Advertise with Planetizen
Planetizen is a public-interest information exchange for the urban planning, design, and development community. We help you connect with people dedicated to creating better places.
Planetizen doesn't accept spammy and irrelevant ads, and we don't want to. Our goal is to connect relevant organizations and institutions with the right audience.
To place an ad, please contact us.
Planetizen by the Numbers
Image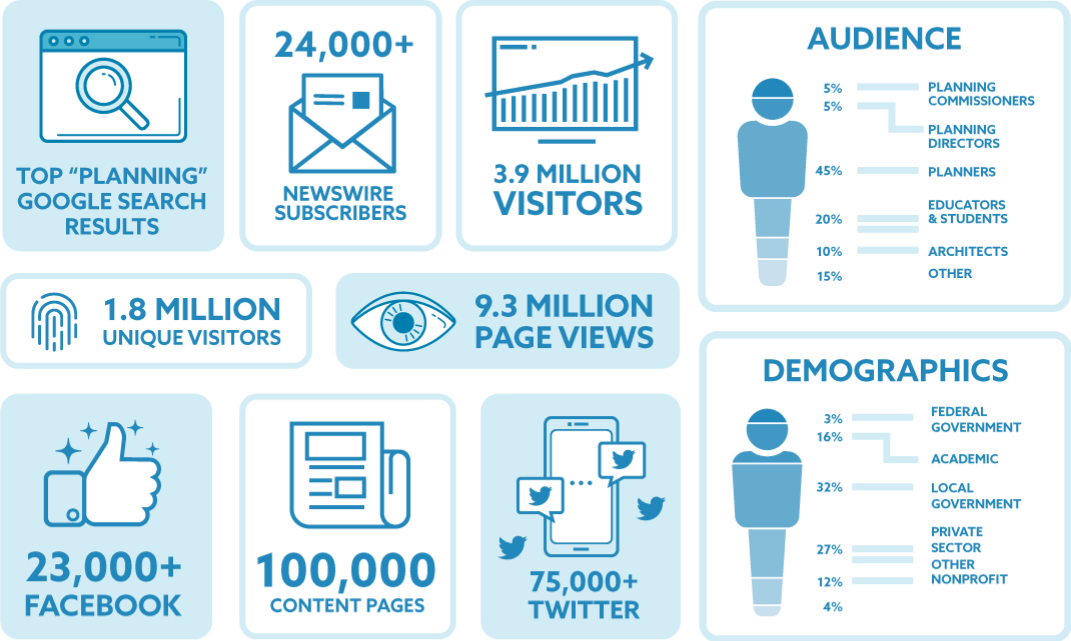 Planetizen by the Numbers
You'll find Planetizen on computer screens in most planning departments as well as land use consulting and real estate development firms.
Planetizen's audience includes professional urban planners, planning commissioners, developers, architects, landscape architects, transportation planners, policymakers, educators, economists, and civic enthusiasts.
Planetizen is a top Google search result for hundreds of search terms, like "urban planning," planning schools," "smart growth," "bicycle planning," "public space," and many more. In total, the website has well over 70,000 pages, generated over more than 20 years of operation. Simply put, Planetizen has a large and influential web presence in urban planning and related fields.
Post a Job
Image

Make sure your job listing gets noticed by the right candidates today.
Post an Event
Image

Publicize your event with a massive audience of professionals.
 
Post RFPs and RFQs
Image

Distribute your RFPs and RFQs widely to a targeted national audience.