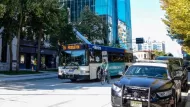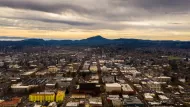 Eugene Ends Parking Minimums
In a move that complies with a state law aimed at reducing transportation emissions, Eugene amended its parking rules to eliminate minimum requirements and set maximum parking lot sizes.
The High Cost Of Minimum Parking Requirements
Donald Shoup has famously argued that minimum parking requirements cause congestion, air pollution, sprawl, poor urban design, and auto-dependence, among other consequences. Now Shoup teaches the central tenet of parking reform for Planetizen Courses.
---
---