---
Over the course of the year, the editors of Planetizen review and post summaries of hundreds of articles, reports, books, studies, and editorials related to planning and urban development. Here are our picks for the most fascinating, pervasive and popular planning trends of 2010.
Architecture critic Inga Saffron recently called 2010 "The year of the small." She was referring to small parks and infill projects, but smallness is a theme that bleeds into the entire news cycle of planning in 2010, from the popularity of smaller home sizes to the reduction in funds coming into U.S. cities. It was a year of making more with less, and diminished expectations. But even as the recession kept funds tight, the more forward-thinking ideals of current urban planning – walkability, bike infrastructure, renewable energy, expanded transit – gained significant ground.
Cash-Strapped Cities, States - and Planning Departments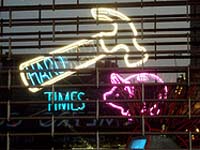 When we rounded up the top issues in urban planning in 2009, we wrote, "The economic recession infiltrated nearly every news story this year." Unfortunately nothing's changed, and in many ways 2010 was even worse for cities and states because the full impact of the lack of property tax income caused by the housing crisis came crashing down on local governments. An October report from the National League of Cities noted that the majority of city finance officers reported worse financial conditions in 2010 than 2009, forcing cities to cut spending by an average of 2.3%.
The impact fell hard on planning departments. In the aforementioned survey, 79% of cities reported laying off workers. When U.S. News and World Report named urban planner one of the "Best Careers 2011", an onslaught of comments from beleaguered planners flooded their website. "I've been an unemployed planner for 2 years now," wrote one. "If anything is growing, its the number of unemployed planners."
As Richard Halick wrote in the Atlanta Journal-Constitution, "the recession may technically be over, but we'll be a long time moving the wreckage off the road."
2/18: The Recession's Impact on American Cities
3/23: How the Recession is Downsizing Local Government
8/26: County Stuck With Mall It Bought At Cusp of Recession
10/7: U.S. Cities Still Feeling Impact of Recession
11/9: Recession Chic in Braddock, PA
12/20: Is "Urban Planner" One of the Best Careers of 2011?
12/22: A Decade of Growth, But Then The Bust
12/31: More Americans Shacking Up With Family
A Boom in Bicycle Sharing and Infrastructure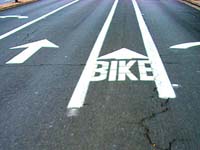 On a more positive note, 2010 saw an explosion of interest and activity in bicycles, particularly in creating effective infrastructure for cyclists in cities.
Bike sharing programs launched in Washington, D.C., Montreal and Minneapolis and systems are proposed for New York, San Francisco, Boston, and more. Bike lanes expanded, even as studies showed that bike lanes can create a false sense of safety and actually increase bike-car accidents. And one enterprising planner created a "social bicycle system" on the idea that shared bikes could be managed (and unlocked) using smart phones. And as editor Tim Halbur noted back in March, cruiser bikes are gaining a widespread popularity with a public that wouldn't have considered biking in the past: "if this many students are using cruisers to get around, I think we can expect a much wider acceptance in the near future of the bike as a way of getting from place to place."
4/28: LaHood's Bicycle Ambitions for the U.S.
6/11: Minneapolis Launches Public Bicycle Share
7/17: The Importance of Bicycle and Pedestrian Infrastructure
8/6: A Bike Boom in Britain
8/27: Replacing Bike Sharing Infrastructure with Smart Phones
10/13: Ped, Bike, & Bus: Transforming NYC Streets
10/14: Crowdsourcing Bike Parking
10/27: Bike Sharing Becomes Part of Transportation Picture
10/31: San Francisco to Launch Bike Sharing Program
11/25: New York Sets Sights on Bike Sharing in 2012
Smart Systems for Cities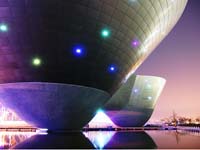 Connectivity is the future, if IBM's pervasive Smarter Planet initiative is to be believed. The secret to safer neighborhoods, better schools and flowing traffic? It's all in the data, and collecting and connecting all of the data into systems that can interpret it effectively. Cities like Singapore, Masdar and Songdo City are building fiberoptic networks and water pipes filled with sensors right into their still-wet pavement to enhance the flow of data.
At the same time, a growing number of software developers and civic-minded hackers are turning their attention to making open source data provided by government agencies accessible in new and interesting ways. Online tools like SeeClickFix are at the forefront of this new trend in government, which some refer to as "Gov 2.0." An organization called Code for America launched at the beginning of 2011 with a mission to work with city officials and leading web development talent to "identify and then develop web solutions that can then be shared and rolled out more broadly to cities across America." And visionary architecture student Keiichi Matsuda created surprising videos showing a future of data overload, packed into our field of vision using "augmented reality."
6/3: Cisco Helps Build 'Instant Cities'
8/24: Our 3D Augmented Future
10/15: Japan's New 'Smart' City
11/8: Making Cities Smarter and More Connected
12/17: Five Technologies That Matter For Cities
12/23: Gov 2.0 Grows
1/7/11: The World's Smartest Cities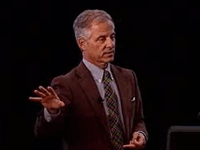 Leave it to Andres Duany to stir up trouble. This year at CNU18, Duany fired a broadside at a growing movement in the urban planning world that was coming to be known as "landscape urbanism," which he saw as a deliberate attack on New Urbanism. Duany's slam simmered in the background for a few months, but bubbled back up in November when Duany pinned the problem directly on Harvard's Graduate School of Design and their faculty.
Here on Planetizen, Michael Mehaffy wrote an incisive feature critiquing the movement:
"The LU schemes are often characterized by long fingers of lush green spaces forming fanciful abstract shapes. The designers are very clear that these shapes are not the product of such factors as walkability or transit or mixed use – the usual aspirations of New Urbanism – or of any other urban precedent. In fact they are soaring new fantasies, based on the most fanciful and arbitrary of generative forces."
On the other side, people like landscape architect Michael Van Valkenburgh see this movement as a new recognition of his own field, an "emancipation of landscape architecture":
"To my mind landscape urbanism is primarily a question of understanding how we go about changing traditional (and formerly architect-directed) urbanism."
The controversy is sure to boil over in 2011, with both sides ready to come to blows for their intellectual arguments.
10/4: The Landscape Urbanism: Sprawl in a Pretty Green Dress?
10/19:On Ecological Urbanism
11/4: Andres Duany Uncovers Landscape Urbanist Takeover
11/9 What Urban Agriculture Means for Urban Design
11/28: Critiquing The Landscape Urbanism
The High Cost of No-Longer-Free Parking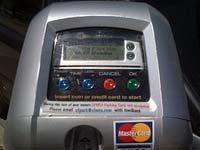 Another big idea that moved from theory to action in 2010 was the reform of parking policies. Until Don Shoup's book The High Cost of Free Parking came out in in 2005, it was rare that planning departments gave a second thought to where people put their cars. Shoup's book inspired a generation of planners who are now implementing his vision in cities like San Francisco, Seattle and Los Angeles. Todd Litman, founder of the Victoria Transport Policy Institute and a regular Planetizen contributor, blogged that parking policy reform was more important than having LEED buildings in your city for improving the environment. Perhaps Americans will soon learn to look past the $4 they paid for 20 minutes of parking to connect with the larger benefits that come from the higher prices. Whether it is embraced or not, the policies seem to be succeeding: Ventura Mayor Bill Fulton reported that the city saw immediate results after putting their variable rate parking system into place.
5/7: Peak Hour Parking Pricing Working In Greenwich Village & Brooklyn
7/28: Performance Parking
8/11: "Circle Less. Live More": Words To Park By
8/16: Thinking Economically About Free Parking
8/24: L.A. To Test Variable Parking Prices
9/16: Parking Behavior Changes Overnight
11/1: Roosevelt Island Parking Sensors Will Point the Way to Smart Parking
12/13: First Nation-Wide Count of Parking Spaces
1/2/11: Variable Rate Parking Comes to Seattle
Smaller Homes, Renting and Generation Y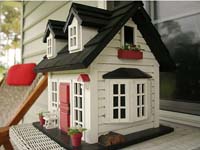 A couple of stories that overlap, and resonate: Generation Y Americans are increasingly attracted to urban living and renting over suburban homes and owning, and developers and architects are shrinking the size of the American home. Along with this potential sea change in home preference, Gen Y reportedly is also shunning car ownership in record numbers. John K. McIlwain, senior resident fellow of ULI predicted in February that "the 'disillusionment' over homeownership as a means to build wealth could last for decades to come, and those entering the housing market (Generation Y essentially) will be more apt to rent longer and place more emphasis on buying for shelter rather than for investment purposes."
10/9/09: Demotorizing with Generation Y
2/16: Millennials Aren't Buying American Dream
6/28: Homes Shrink As Lower-Priced Homes Sales Surge
10/14: Homes for the New Economy
10/27: Will People Really Buy Small Homes?
11/2: Recovering the Real Estate Market By Shifting Development Patterns
11/6: Generation Y Increasingly Uninterested In Car Ownership
China Ascendant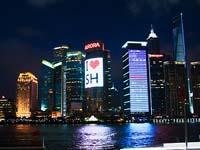 Out of the 15 tallest buildings in the world, 10 are now in China. The fastest train? China. The world's largest hydropower plant? China's controversial Three Gorges Dam, which came up to full capacity last year. And the world gathered in Shanghai for an immense world's fair, called the Expo 2010. This may be the Year of the Small around here, but China is going full-tilt on a grand scale.
Of course, Planetizen reader Oscar Frye perfectly captured the somewhat queasy feeling lurking behind these stories for Western readers when he commented, "Yeah, totalitarianism rules!" Historic preservation is also a growing issue as historic sites and hutongs disappear in the rush to urbanize.
But 2011 may still belong to China. Warren Karlenzig reported at the end of November that the Chinese government is preparing to launch a far-reaching and very serious sustainability agenda. "The gist of the new plan: a new focus on quality of development rather than on quantity only," says Karlenzig.
4/29: Seeking Preservation in Beijing
5/4: Unlike Beijing, Shanghai Preserves Some History
7/29: China's Cities: All Show, No Substance?
8/3: Crazy Bus Concept from China
8/10: History and Heritage Threatened by Chinese Overdevelopment
10/27: Bigger and Faster in China
11/18: China Leads in High-Speed Rail, and Plans to Expand
1/3/11: China Shoots Upward
1/6/11: China Plans its Biggest Mall
Top Planning Issues of Past Years
Take a look back at the top issues from past years and compare with this year's list to see the most pervasive trends in urban planning.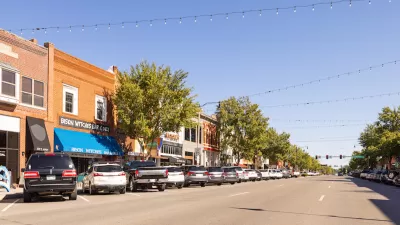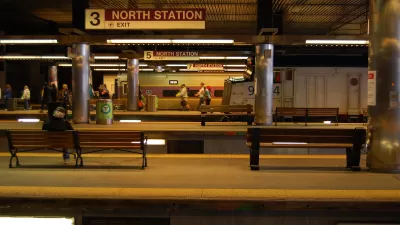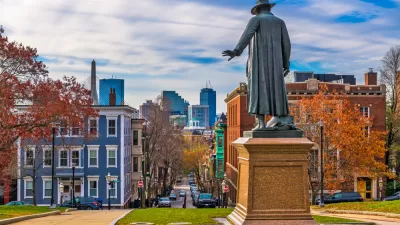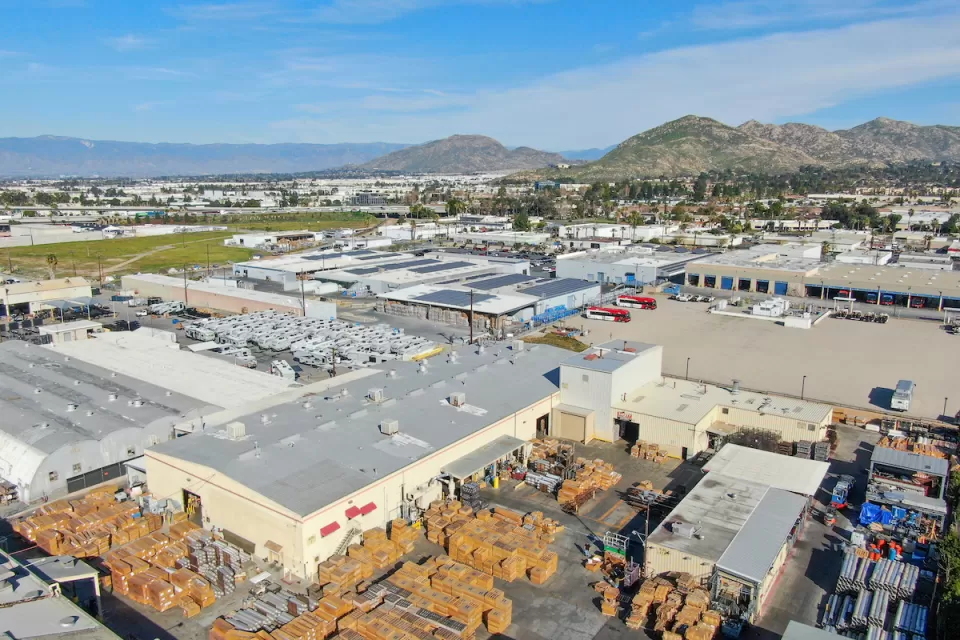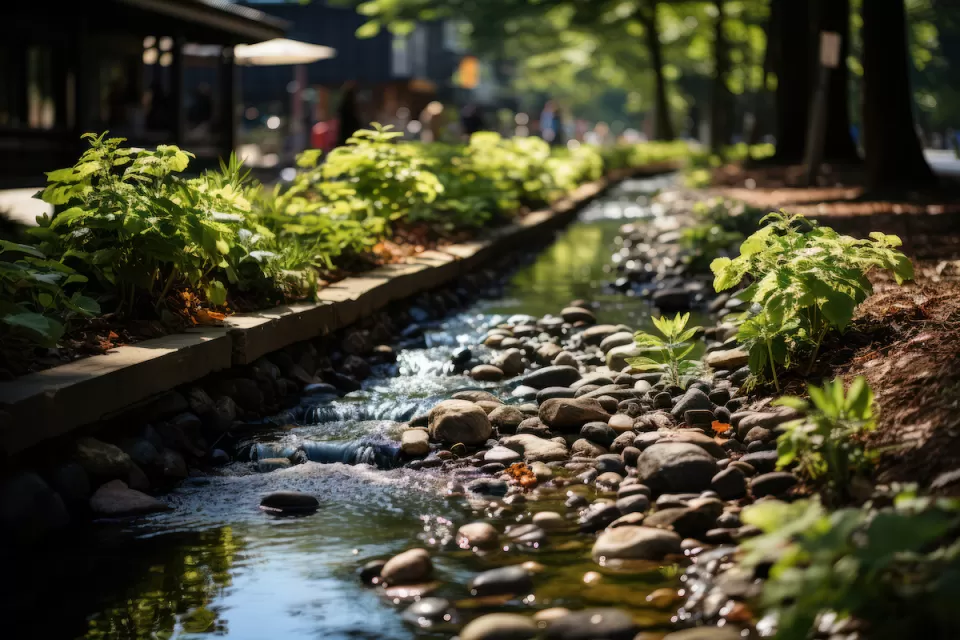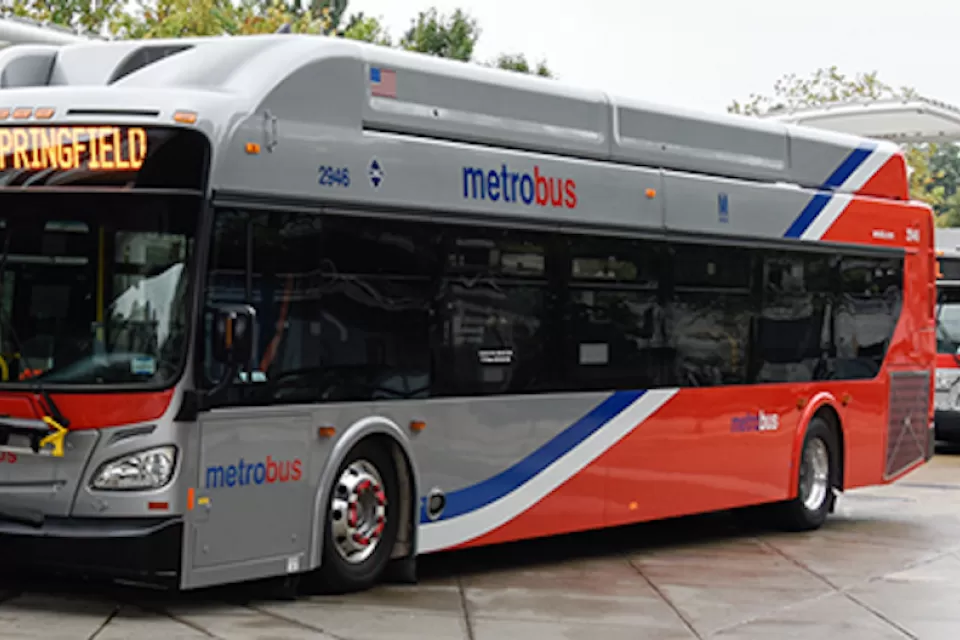 This six-course series explores essential urban design concepts using open source software and equips planners with the tools they need to participate fully in the urban design process.
Learn the tools for implementing Universal Design in planning regulations.
View More