---
Over the course of the year, the editors of Planetizen review and post summaries of hundreds of articles, reports, books, studies, and editorials related to planning and urban development. Now, we take a look back at 2009 and the trends and issues that defined the year in urban planning.
The economic recession infiltrated nearly every news story this year, especially in terms of urban planning and development. From the economic stimulus package to the projects it funded, the nation and the rest of the world seemed to spend all of 2009 in recession-reaction mode. And while many of the problems the recession brought are not solved yet, 2009 was a year of adaptation, fresh ideas and some bad old habits. Read the full summaries below to see how these stories played out in 2009.
The Great Recession
The specter of the worldwide economic recession cast a shadow over most of the world throughout 2009. Job losses, falling home values, and atrophied economies prevailed worldwide, including the United States. The downturn has been especially tough on local governments. With businesses folding left and right, city tax revenues plummeted. As a result, many city services fell by the wayside.
The City of Petaluma, California made headlines in April when it announced it was downsizing its entire planning staff. The city council says it was forced to make the cuts due to a slowdown in development and a projected two-year budget shortfall of more than $4.5 million.
Petaluma was far from the only one, with cities across the country forced to cut positions as fewer development projects came across planners' desks. Skyscrapers and apartment complexes came to a full stop in many American cities, where overambitious developers borrowed above their heads to cash in on the renaissance of downtown living. Even booming Dubai saw its jungle of cranes come to a halt as the credit crunch pushed many developers into bankruptcy.
Though the downturn in building has had a noticeable effect on many cities' skylines, the biggest impact of the global recession has been the loss of jobs. While the national unemployment rate hovered near 10 percent throughout the last half of 2009, the impact was even worse in many American cities. Cities like Detroit, Michigan; Riverside, California; and Providence, Rhode Island suffered some of the highest rates of unemployment in the U.S. Detroit's rose to over 28 percent in July, the highest rate since Michigan started keeping numbers, according to the Michigan Department of Energy, Labor, and Economic Growth.
Smaller cities are also feeling the hurt, as industries are providing fewer jobs for young people. And with more and more of them earning college degrees, the dwindling number of jobs at their skill-level has caused many to move. This is leaving many smaller cities with fewer college-educated adults. Cities in the 20,000-50,000 population range are falling down the list of places with the most college degrees, and as jobs continue to dry up, those educated workers are expected to be sucked in by larger cities with more available job opportunities.
Though the recession is officially over, the negative impacts of the downturn will continue to be felt into (and possibly past) 2010.
Shrinking Cities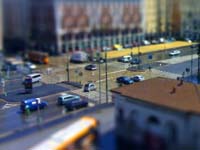 It's hard to think about Detroit these days without picturing empty streets, cracked windows, and chaos – essentially, a broken city. In fact, if the idea of a "broken city" needed a poster child, Detroit would be high in the running. Between 2000 and 2007, the city lost more than 30,000 people. More than 3,100 houses were torn down in 2008, and some 15,000 are currently under bank ownership.
Detroit is clearly in a tough place right now, but it's definitely not alone. The recession and housing market crash have weakened many cities, leaving large sections that are virtually abandoned. Some say these neighborhoods will never recover, and it's time for cities to cut their losses. And when they say cities should "cut their losses," they're really talking about bulldozers and widespread demolition.
It's a concept based on the experience of Flint, Michigan, a city plagued by post-industrial decline. Officials there began bulldozing large abandoned areas of town and allowing them to "return to nature," creating park and open space. The idea is reportedly gaining some traction, as officials in the Obama administration are considering a study to identify areas within American cities where this approach may be appropriate.
But some argue that the bulldozer doesn't have to be the only way to deal with these withering places. "Obliterating whole blocks and neighborhoods is just another way of giving up past and future," wrote Gregory Rodriguez in the Los Angeles Times. "It will only further encourage the decentralization of residents and jobs."
Shrinking cities are wrestling with the question of what to do. Should they create urban farms? Demolish buildings and build parks? Hand over properties to artists? There's no clear consensus, but at the very least, the recession has caused more and more conversations about what options should be on the table. Planners and officials in these and other shrinking cities recognize that unless they're able to create jobs, these places will have little if any hope of any sustained recovery.
The "Shovel-Ready" Conundrum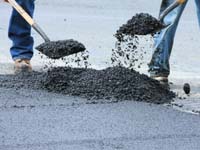 While the media-at-large covered the broad strokes of the American Recovery and Reinvestment Act -- more commonly known as "the stimulus package" -- urban planners were dealing with the details. A significant amount of the funding went to transportation infrastructure, which many applauded. While the Obama administration is clearly planning-savvy, planners raised a considerable cry of complaint over the requirement that projects be "shovel-ready" in order to receive funding.
It was understandable that the Obama team would take that route, given that the central goal of ARRA was to inject the economy with jobs and funds. But in practice it meant that now-unfashionable projects that had been on the books for decades were getting the green light. With a new awakening to the importance of public transit, it seemed a serious misstep to pour money into unwanted highway infrastructure improvements equated with Alaska's infamous "Bridge to Nowhere." As Robert D. Yaro, president of the Regional Plan Association, put it in The New York Times, the stimulus funding dedicated to transit was "a drop in the bucket."
As a result, the projects that actually benefited from ARRA funds were largely status quo: freeway repairs, highway expansions, and other car-centric infrastructure projects took most of the pie. A study by the group Smart Growth America found that more than 93 percent of all transportation-related stimulus money was being spent on roads and highways. As that group noted, "while some states are doing great work, many are not taking proper advantage of federal stimulus money -- spending it quickly on new highway capacity, ignoring lengthy (and often dangerous) repair backlogs for their roads, bridges, and transit systems, and neglecting investments in the other modes of transportation."
Though many officials had hoped the ARRA money was going to jumpstart more progressive projects, the program's emphasis on quick projects and "use-it-or-lose-it" deadlines turned much of the program's forward-thinking ideals into underwhelming realities.
While planners were complaining that local transit was getting the short shrift, the Obama Administration announced a bold new plan to create high-speed rail corridors around the nation in April. Ten corridors were singled out in the High Speed Rail Strategic Plan, stretching across Florida, the Pacific Northwest, Texas and the Southeast, the Midwest, and Northern New England – a large part of the country. As with many bold plans, the reality has been difficult to implement. "Imagine whisking through towns at speeds over 100 miles an hour, walking only a few steps to public transportation, and ending up just blocks from your destination," said Vice-President Joe Biden at the press conference, "imagine what a great project that would be to rebuild America."
Transportation wonks are understandably excited by the vision and troubled by the implementation. As Rob Goodspeed, a Planetizen blogger, put it, "In reality, limited funds, our dysfunctional planning processes, and the historical lack of investment in rail will mean the U.S. will most likely end up with a diverse collection of regional rail systems that may not go that fast."
James Howard Kunstler, who famously said that America has "a railroad system that the Bulgarians would be ashamed of," commented that high-speed rail is overspec'd and unnecessary. In 2009, Kunstler wrote that "Californians (and the U.S. public in general) would benefit tremendously from normal rail service on a par with the standards of 1927, when speeds of 100 miles-per-hour were common and the trains ran absolutely on time (and frequently, too) without computers (imagine that!)"
The federal government dedicated $8 billion in ARRA stimulus funds to high-speed rail projects. But by the time the books closed for state funding requests, more than $57 billion in projects had been proposed. Despite classifying 10 corridors as target areas for high-speed rail projects, the federal government is mostly focusing on one project connecting Southern and Northern California. Officials there are trying to wrangle nearly $5 billion of the federal money for that project.
Building the entire 10-corridor network could cost upwards of $200 billion, and it's not likely that the government will be able to afford the entire price tag any time soon. But transit officials are hopeful that the successful implementation of projects on a piecemeal basis will bolster the case for more taxpayer investment in what they hope will be America's future transportation network.
Top Planning Issues of Past Years
Take a look back at the top issues from past years and compare with this year's list to see the most pervasive trends in urban planning.
The Right to Mobility
As we consider how to decarbonize transportation, preserving mobility, especially for lower- and middle-income people, must be a priority.
Where Pandemic Bike Improvements Won Out
While some cities are reverting back to pre-pandemic street configurations, others are taking advantage of the momentum for bike and pedestrian infrastructure to make pandemic-era projects permanent.
This six-course series explores essential urban design concepts using open source software and equips planners with the tools they need to participate fully in the urban design process.
Learn the tools for implementing Universal Design in planning regulations.
View More