State Sen. Scott Wiener authored legislation dubbed the Gas Tax Alternative Pilot to extend the California Road Charge Program that completed its pilot in 2017. The program takes on more significance with the 2035 sales ban of gas-powered vehicles.
---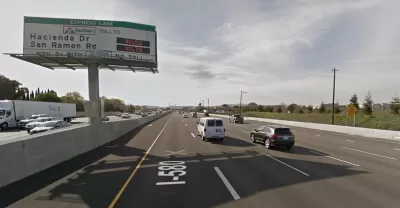 [Updated June 14, 2021] Climate advocates suffered a major loss in Washington state last month after Gov. Jay Inslee, considered one of the greenest governors in the nation, vetoed a provision in a transportation electrification bill that set a goal of ending the sales of gas-powered cars by 2030 because of a requirement to first transition to a road usage charge, aka vehicle-miles-traveled fee.
California already has a ban on the sales of gas-powered passenger vehicles effective 2035 due to an executive order issued by Gov. Gavin Newsom last year. What it doesn't have is a road funding alternative to the gas tax. Legislation authored by Senator Scott Wiener (D-San Francisco) would enable the California State Transportation Agency to implement and evaluate an alternative road funding program similar to this in operation in Oregon and Utah.
Wiener wrote Senate Bill 339, the Gas Tax Alternative Pilot, to make transportation funding more sustainable and equitable. "With our transition to more fuel efficient vehicles — and ultimately away from carbon-fueled vehicles entirely — gas tax revenue will decline and eventually end," states his June 1 news release (source article).
"We need long-term, sustainable ways to fund transportation that don't overburden low-income people who can't afford electric vehicles," said Senator Wiener. "Electric vehicles are an incredible innovation, but their wider adoption means that we need alternative ways to fund transportation that don't rely 
California Road Charge program
To a certain extent, SB 339 takes up where SB 1077: Road usage charge pilot program (2014), left off. The 9-month pilot program began in July 2016. A summary report was released in December 2017. 
Caltrans continues work on the road usage charge through the California Four Phase Demonstration having won federal Surface Transportation System Funding Alternatives grants in 2016 and 2019 that were included in the nation's last federal transportation authorization legislation, the Fixing America's Surface Transportation (FAST) Act of 2015. [See 'related posts' grouped below.] The California Road Charge program ends on January 1, 2023.
SB 339
Unlike the original pilot that relied on "mock payments," which was written into the 2014 legislation (see "go-slow" approach in the related post), the new pilot will require that participants pay the mileage charge while they would be credited for the gas taxes paid, similar to the nation's longest-running road usage charge program, OReGO. The legislation extends the road charge program to January 1, 2027.
Senate Bill 339 is in the Assembly, having been approved by the Senate on June 1. Wiener expressed confidence during a phone interview with Planetizen that the bill would pass due to it having broad support.
It is sponsored by Transportation California and supported by the California Transportation Commission. Assemblymembers David Chiu (D-San Francisco) and Phil Ting (D-San Francisco) and Senators Bob Wieckowski (D-Fremont) and Josh Newman (D-Fullerton) are co-authoring the legislation.
The Mexican entertainment news media outlet, De Primera Mano Magazine reported on the bill after it was introduced on Feb. 8. 
"California's transportation network is critical for getting people to work and to school, and for ensuring our economic competitiveness" said California Transportation Commission (CTC) Executive Director Mitch Weiss. "We need to look to a road charge as an equitable, sustainable way to pay for transportation, that eventually will replace the gas tax. And we need to be prepared for this eventual transition and make sure we've studied it thoroughly for when the time comes."
Washington state update 
Coltura, the Seattle-based environmental group that organized support for the original Washington state legislation to ban the sale and registration of gas-powered vehicles beyond 2030, five years earlier than Gov. Gavin Newsom's executive order would take effect, is now advocating for a Newsom-styled executive order rather than state legislation as a means to achieve their goal of phasing out the consumption of gasoline.
"The point of Gov. Inslee's veto is that the transition to electric vehicles should not be interdependent on a yet-to-be-defined road usage charge," emailed communications director Samara Villasenor.
As CTC director Weiss noted above, the state needs to have an alternative revenue program to ensure stable road funding as the gas-powered passenger fleet transitions to electric vehicles. Washington state, like California, has a road usage charge program, having completed their initial pilot in January 2019, two years after the California pilot ended.
Mike McClanahan of TVW, Washington's public affairs network, provides an update on June 2 on SB 5444, a bill to establish the state's first road usage charge, which stalled during the 2021 Legislative Session. 
"The bill really just focused on road usage charging being applied to electric vehicles by 2026 and it would be mandatory at that time," said Reema Griffith, executive director of the Washington State Transportation Commission. "The bill currently remains in the Rules Committee on the Senate Floor and so we continue to do work on that."
Related in Planetizen:
California Road Charge program:
Mileage Fee Worries in the Golden State, December 9, 2014 [California's mileage fee pilot program legislation is now law

]

Mileage Fees Make Inroads in California and Michigan, 

May 20, 2014 [

SB 1077 introduced] 
FAST Act grants to fund gas tax alternative revenue pilot programs:
FULL STORY: Senator Wiener's Legislation To Extend Road Charge Pilot Program Passes Senate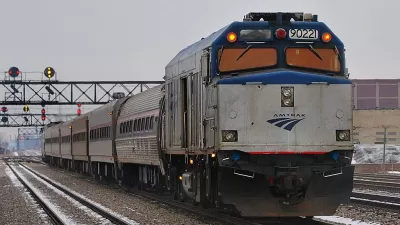 Amtrak Ramping Up Infrastructure Projects
Thanks to federal funding from the 2021 infrastructure act, the agency plans to triple its investment in infrastructure improvements and new routes in the next two years.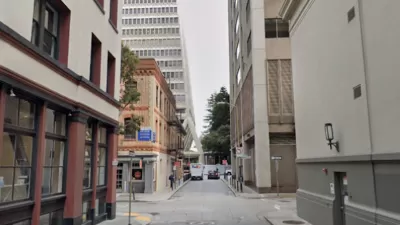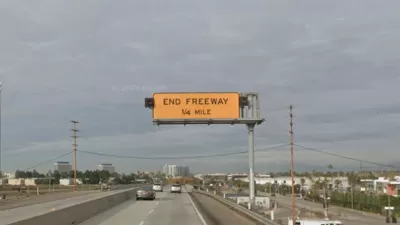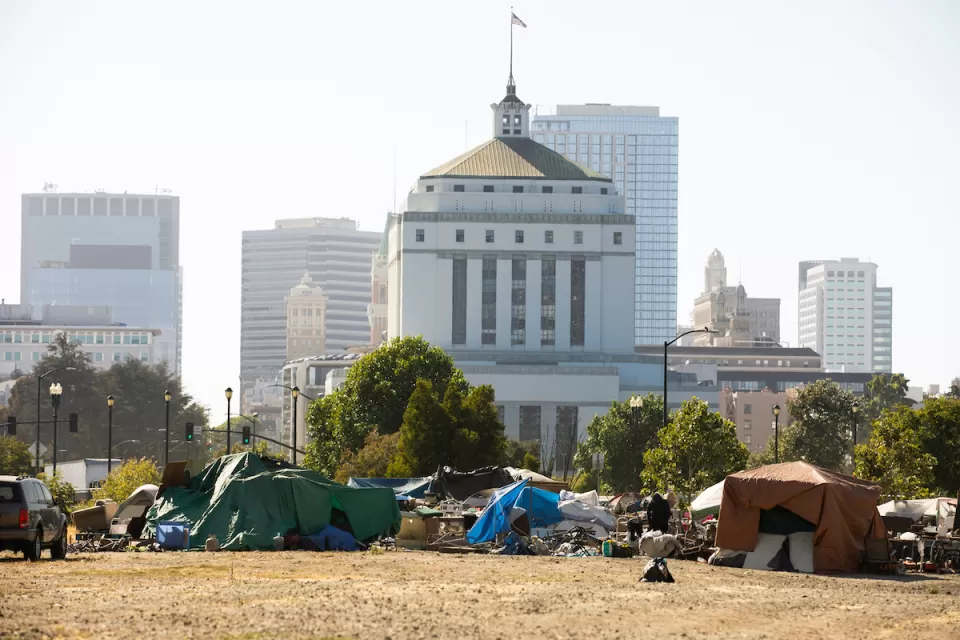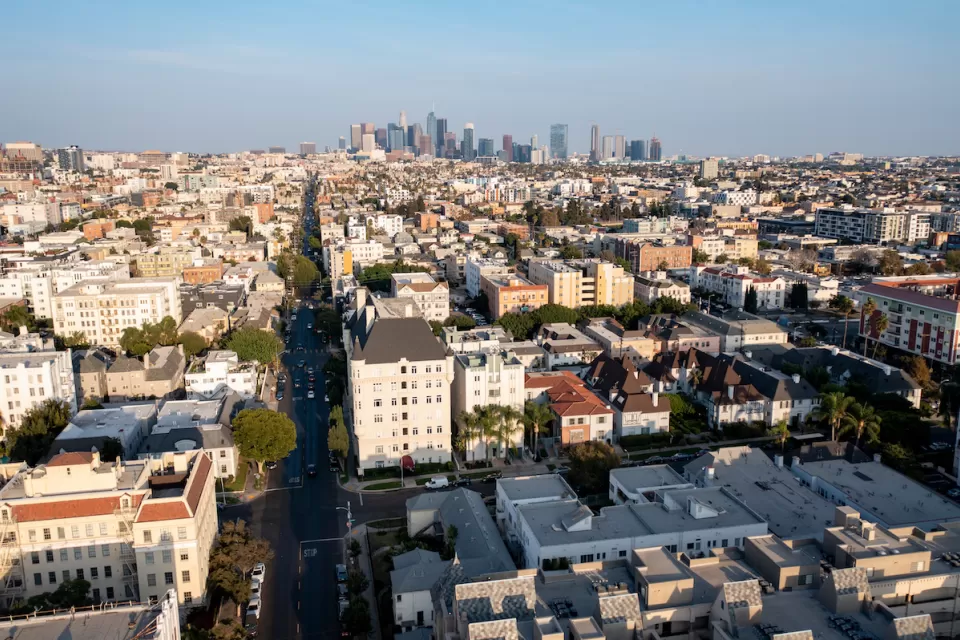 Advancing Shade Equity in LA's Koreatown
Koreatown is one of Los Angeles's densest and most park-poor communities. A privately funded tree planting initiative will bring some much needed greenery and shade to the area.
This six-course series explores essential urban design concepts using open source software and equips planners with the tools they need to participate fully in the urban design process.
Learn the tools for implementing Universal Design in planning regulations.
View More