California's mileage fee pilot program legislation is now law. Dan Weikel of the Los Angeles Times raises two concerns drivers have regarding the switch to a mileage-based fee from a gas tax: privacy and fairness.
---
"Faced with growing shortfalls in highway funding as drivers give up their gas-guzzling cars, California officials are trying to determine if a mileage fee would be more effective at raising revenue for road projects than the state tax of 36 cents per gallon," writes Dan Weikel. Additional taxes and fees bring the total to 48.47 cents as of Oct. 01 according to the American Petroleum Institute [PDF], second highest in the nation after New York as of July 1, per API [PDF].
See the the Los Angeles Times chart showing escalating transportation expenses since 2004 yet gas tax revenues remain basically stagnant.
In 2004, the difference between needed and actual funding for road repairs was about $1 billion, according to Caltrans. By 2014, the gap had grown to about $6.2 billion.
To update our May post on California's mileage fee legislation, SB 1077: Vehicles: road usage charge pilot program, authored by the chair of the California Senate Transportation Committee, Mark DeSaulnier, D-Concord, it was signed into law by Gov. Jerry Brown on Sept. 29. See Sen. DeSaulnier's FAQs on his bill.
"The fee structure [for the voluntary, pilot study] probably would depend on what officials think drivers would accept: It could be low enough to generate only what the gas tax brings in, or it could it be set higher to catch up on a backlog of maintenance and repairs," writes Weikel.
Of course, if it's set to be comparable to the gas tax, one might ask, "Then why do it?" While Weikel doesn't ask that question, some of the answers can be inferred from his considerable writing on many aspects of the fee.
As fuel efficiency increases and as more California motorists turn toward electric cars that pay no gas tax whatsoever, the decline in gas tax revenue can be stopped. However, Weikel notes that mileage fee advocates acknowledge that "it would cost more to administer than the current gas tax."
The fairness of the fee appears to be a major issue, particularly with those driving hybrids and electric vehicles as it "defeats their green purpose," as one hybrid driver indicated.
"I don't think people mind paying their fair share, if it is a fair share," said Jason Fundenberg, president of the Los Angeles Tesla Owners Club" What about vehicle weight? Miles driven? Environmental impact and a smaller energy footprint? There needs to be a fair assessment."
A Chevrolet Volt driver took a different attitude though. "Cheryl Downey said the mileage fee is long overdue. "We use the roads and cross the bridges, but we are not paying our fair share. With protections on privacy, I am OK with it. I want good roads like any other driver."
"There are no other options to fund our transportation systems unless we go to a user fee," said Hasan Ikhrata, executive director of the Southern California Assn. of Governments, a regional planning agency that has considered alternatives to the gas tax for 25 years. "The federal and state governments will have to get out of the transportation business if they cannot find a way to make the funding stream whole." 

If the state's pilot program is successful, the mileage fee could replace the gas tax in early 2017 under provisions of DeSaulnier's bill. 
As for privacy, Weikel cites examples of studies where the issue has been dealt with, including a U.S. Senate study and the Oregon law.
In 2012, the U.S. Senate killed a $90-million pilot project that would have involved 10,000 cars. Rural lawmakers contended that mileage fees were unfair to their constituents, who lived far from cities or their places of work.
The Oregon program, not a pilot as it had already run two earlier pilot programs, is the real thing, though it only applies to 5,000 motorists. The nation's first and only mileage fee program was signed into law in August last year by Gov. John Kitzhaber and is due to start in July, 2015.
Privacy and fairness questions are answered, along with three others, in our post, "(Four) Answers on the Nation's First VMT Fee Law." Six additional questions are answered in the Streetsblog article it is based on.
One take-away from the Oregon law that California legislators might consider as they go forward with the pilot program explains why the nation's first state to implement a gas tax in 1919 became the first to pass a mileage fee law.
ODOT's Jim Whitty, architect of the program, explains in Answer #2 that "it was not the need for increased transportation revenue but the state's adoption of policies to promote electric and hybrid vehicles that prompted the legislature to act. In other words, if the state is going to incentivize programs that result in reduced transportation (gas tax) revenue, they have to consider the financial consequences of those policies."
Hat tip to Heather Caygle of Politico Morning Transportation.
FULL STORY: Tracking miles as gas tax alternative raises fairness, privacy concerns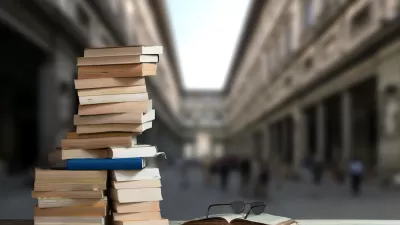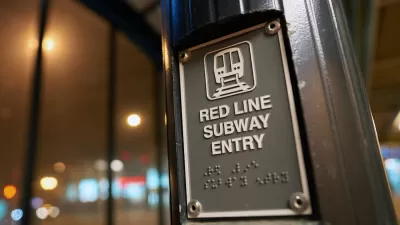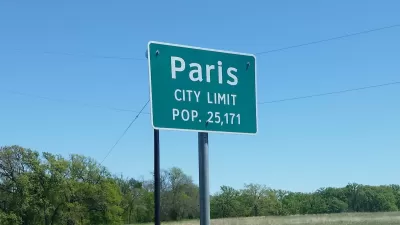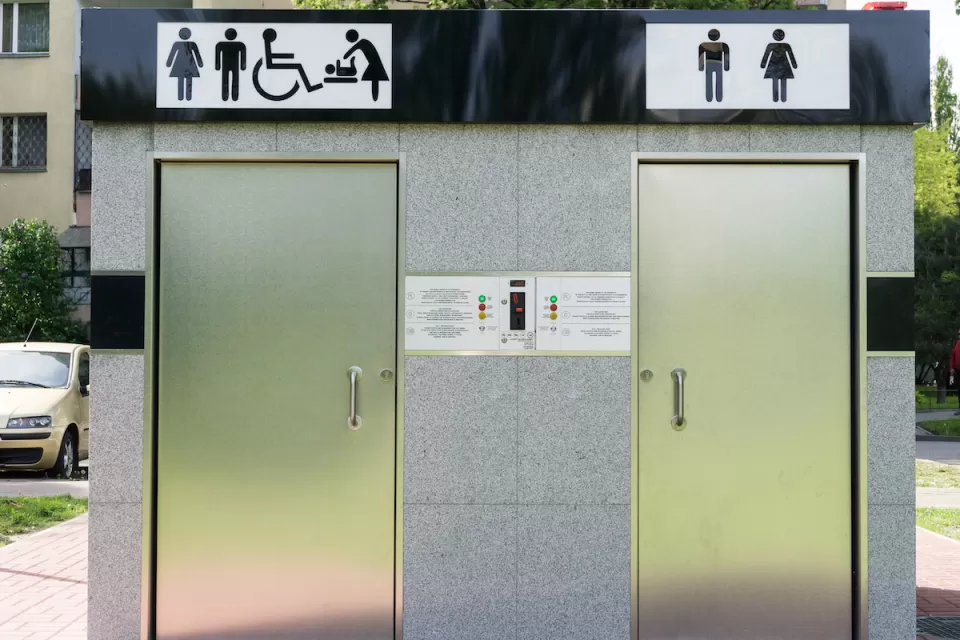 Baltimore Considers Public Restroom Project
The city is starting to develop a plan for adding more public restrooms downtown, where available bathrooms are scarce and historic buildings are being damaged by public urination.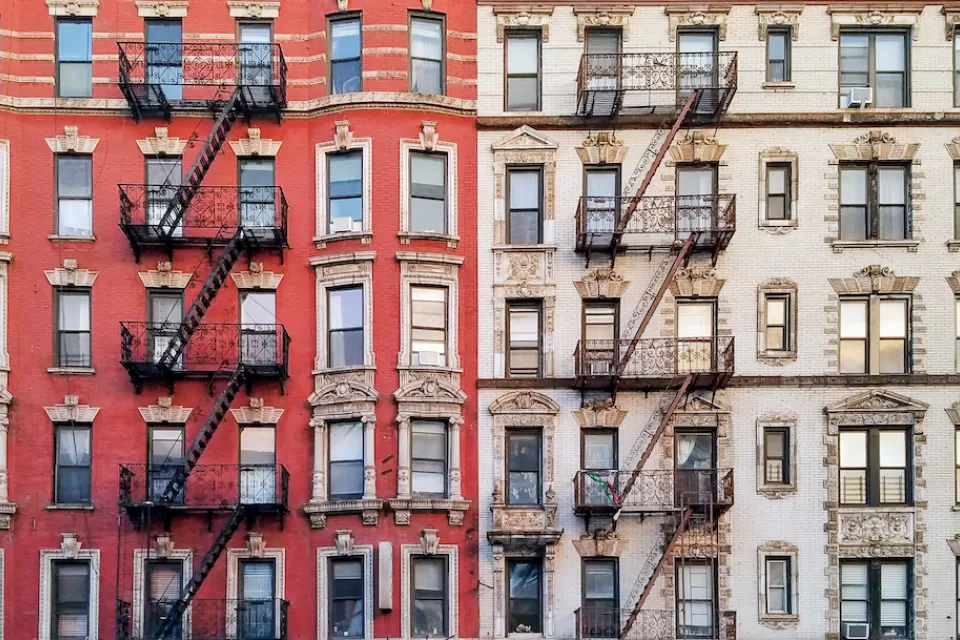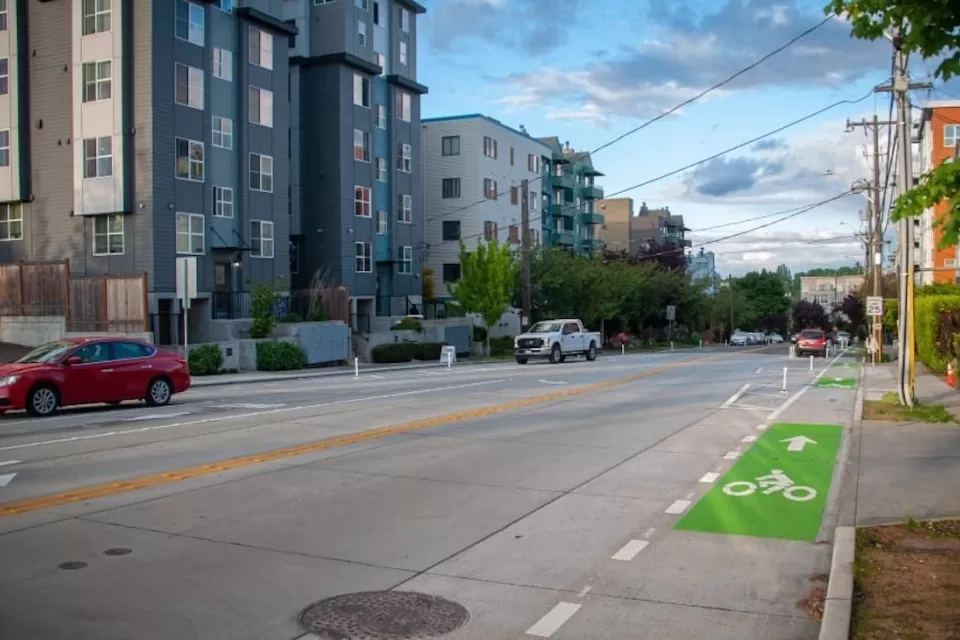 This six-course series explores essential urban design concepts using open source software and equips planners with the tools they need to participate fully in the urban design process.
Learn the tools for implementing Universal Design in planning regulations.
View More