The California Road Charge Pilot will be the nation's second road usage charge program. Unlike OReGO, which launched last July, it is a pilot program that will last nine months, but like the Oregon program, it is restricted to 5,000 volunteers.
---
Volunteers who register for the California Road Charge Pilot will pay a small fee for each mile driven in-state while being credited for the gas taxes they pay if it follows the Oregon model, now known as OReGO,
The Oregon Department of Transportation (ODOT) conducted two pilot programs before launching the permanent program on July 1, 2015:
Beginning April 2006 for 12 months and 

November 2012 to March 2013,
"The [California] pilot is an excellent opportunity to study road charging and should provide the Legislature the data it needs to better determine whether and how this idea might work in California," said Will Kempton, executive director of the California Transportation Commission (CTC), "the appointed body that released a report [111-page PDF] detailing the pilot program," write Jason Islas and Damien Newton for Streetsblog California.
As Kempton tells Caltrans Director Malcolm Dougherty in a video last year on the need for additional transportation funding in California, for a permanent road usage charge program, which he calls a mileage-based user fee, to go forward, it must be approved by the legislature—once again, paralleling the Oregon path. He stresses that if the pilot proves successful, the goal is for it to replace the gas tax, not be an additional charge that motorists pay.
OReGO charges drivers 1.5 cents per mile driven in-state. It credits them for the gas taxes they pay.
California Road Charge offers four options for volunteers to record their mileage which are listed under "Pioneer Change" on their webpage—the same page used for anyone interested in signing-up to be a volunteer:
TIME PERMIT
A permit that allows unlimited road use in California for a specific period of time, such as a year, month or week.

MILEAGE PERMIT
A block of miles based on your expected use of California's roads.

ODOMETER CHARGE
An option where payment is remitted after periodic manual odometer readings.

AUTOMATED MILEAGE REPORTING
Choice of in-vehicle technology, with or without general location data [i.e.,with or with GPS technology for those concerned about being tracked by "Big Brother"], that reports mileage traveled to a third party account manager which invoices the participant. [See corresponding Planetizen post on OReGO program.]
The notification of the pilot program is timely in the sense that it came just before the CTC indicated that it would slash "funding for road and transit projects by $754 million over the next five years, the greatest reduction in two decades," and that the state gas excise tax, not increased since 1994, may be adjusted downwards by four cents in July.
Last year it decreased by six cents. It would seem that a transition from the gas tax to the California Road Charge can not come soon enough.
Attempts to increase the state gas tax, now 40.62 cents [PDF] have been resisted by Republicans. California's gas tax, once highest in the nation, now trails Pennsylvania, Washington, and Hawaii as other states have successfully passed compromise legislation to raise needed revenue to maintain roads, bridges and transit.
The California pilot program was authorized by legislation, SB 1077, signed by Gov. Jerry Brown in September 2014.
Road usage charges go by other names including vehicle-mile-traveled (VMT) fees.
Hat tip to Len Conly of the Sierra Club Transportation Forum.
FULL STORY: Caltrans Seeking 5,000 Drivers to Try VMT Fee Instead of Gas Tax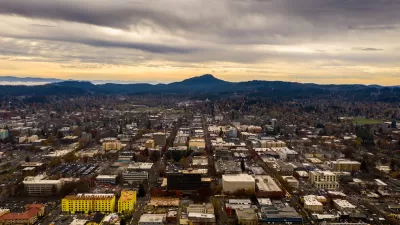 Eugene Ends Parking Minimums
In a move that complies with a state law aimed at reducing transportation emissions, Eugene amended its parking rules to eliminate minimum requirements and set maximum parking lot sizes.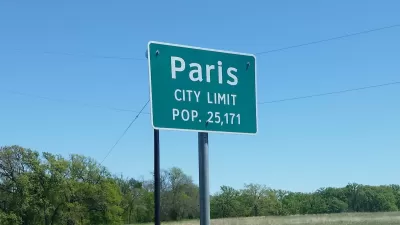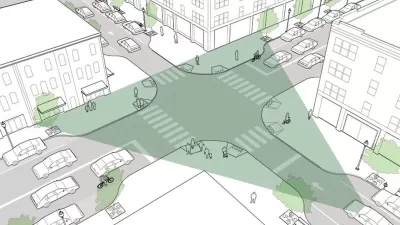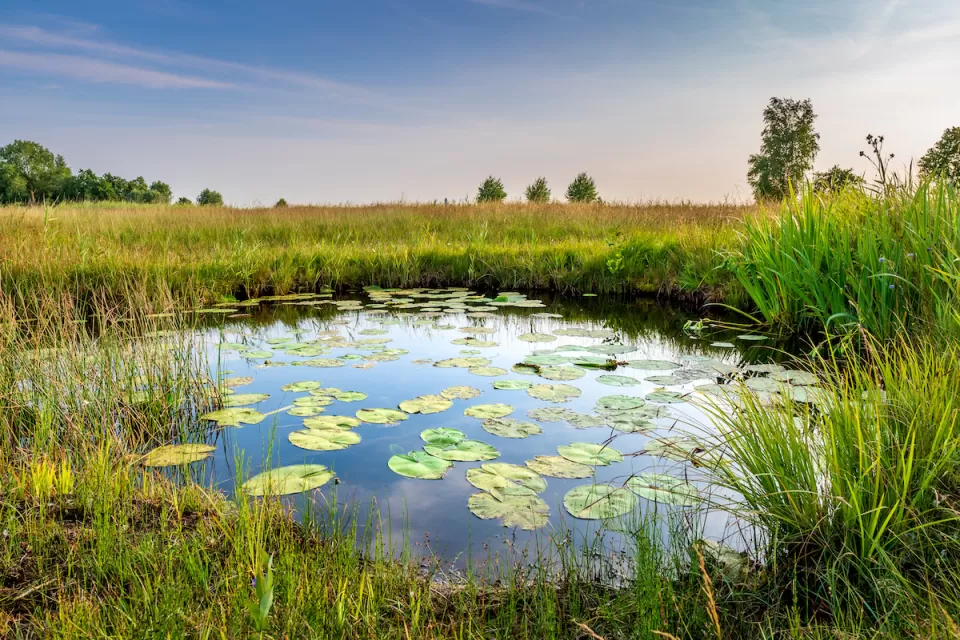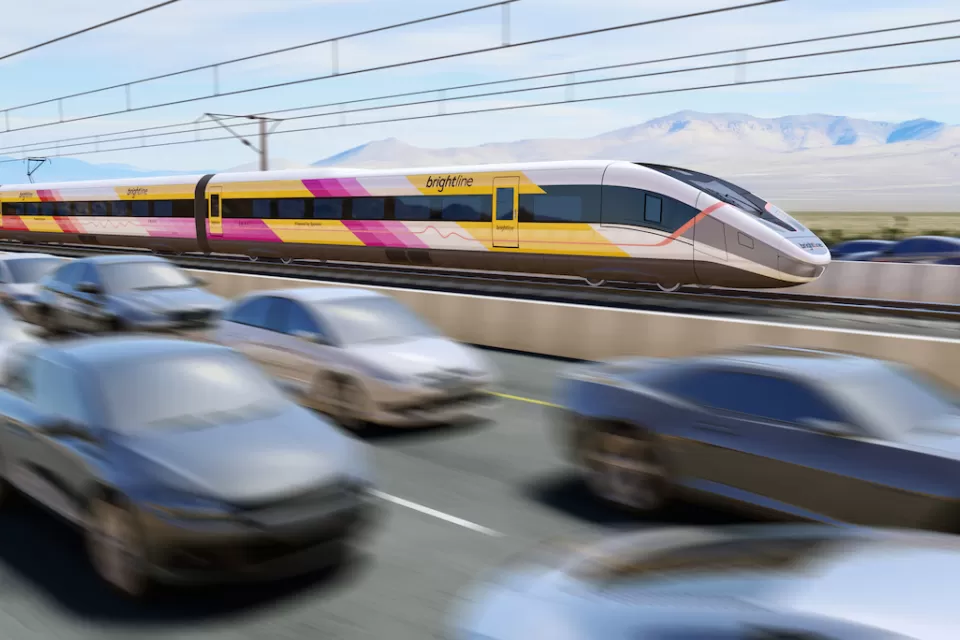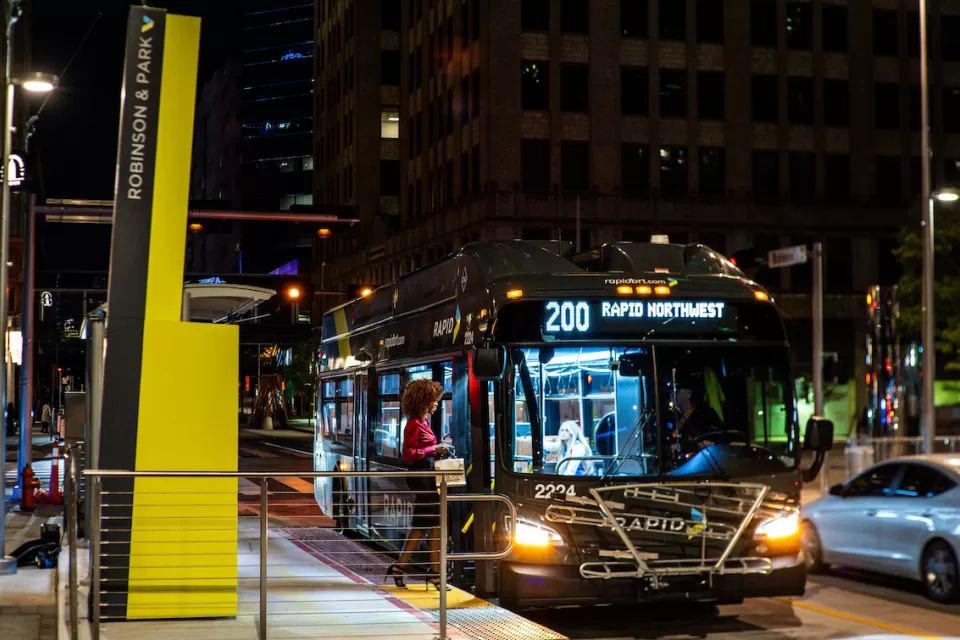 This six-course series explores essential urban design concepts using open source software and equips planners with the tools they need to participate fully in the urban design process.
Learn the tools for implementing Universal Design in planning regulations.
View More