With national media focused on individual candidates, propositions that dealt with park and water bonds, transportation spending, cap-and-trade, and rainwater may have been overlooked. Plus, a measure to increase bridge tolls in the Bay Area.
---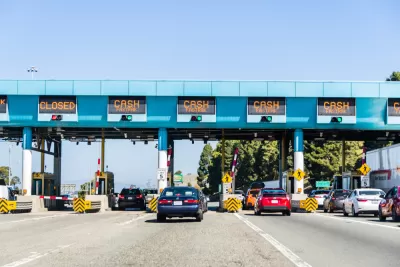 Alexei Koseff of The Sacramento Bee provides complete election results, including the four state propositions previously noted by Planetizen.
Proposition 68
Proposition 68, a legislatively-referred $4 billion parks and water general obligation bond measure (posted here) passed with 56 percent of the vote. See state legislative analysis of the measure. It had overwhelming support from both environmental and business groups, with taxpayer groups opposed, though they didn't wage a campaign against the measure.  Look for a privately-sponsored ballot initiative in the November general election that asks voters to more than double the bonding for water improvements. "More money specifically for water infrastructure would come from the $8.9 billion "Water Supply and Water Quality bond" scheduled for the November ballot," wrote Planetizen contributing editor, Elana Eden, last month.
Proposition 69
Proposition 69, a legislatively-referred constitutional amendment (see state legislative analysis) passed by an overwhelming 80.42 percent. Known as transportation lockbox measure, it requires revenues from two of the new taxes and fees in Senate Bill 1, the Road Repair and Accountability Act of 2017, to be spent only for transportation purposes. The bill also increased gas and diesel excise taxes by 12-cents per gallon and 20-cents per gallon, respectively, on Nov. 2017, but those taxes are already constitutionally-restricted to be spent on transportation.
Possible implications for November – state gas tax repeal initiative
Prop. 69 was referenced in last month's post on a statewide poll showing that a majority of Californians would vote to repeal all the transportation taxes and fees in SB 1, amounting to over $5 billion annually.
The California Voter Approval for Gas and Vehicle Taxes Initiative will likely appear on the November 6, 2018 ballot as an initiated constitutional amendment, meaning it required the gathering of signatures. [See John Cox, who came in second place in the gubernatorial race and will thus appear as the Republican candidate in November, carry a box of signatures into the office of the San Diego County Registrar of Voters on April 30.].
Recall of state senator who supported the gas tax increase
Prop. 69 was opposed by those who support the gas tax repeal, seeing it partly as a ploy to prop up support for the endangered gas tax increase. Thus, the measure's victory might augur well for retaining the gas tax in November.
Not really. Tell that to Sen. Josh Neuman (D-Fullerton), the co-author of Assembly Constitutional Amendment 5, who hoped it would help him battle a recall effort launched at him for voting to pass SB 1 in April (along with two-thirds of the legislature). He was targeted in what became known as the "gazelle strategy" because he was perceived to be the politically-weakest legislator to support SB 1.
Ballotpedia reports that Newman was overwhelmingly recalled with 59 percent of the vote. Former Assemblywoman Ling Ling Chang (R), who narrowly lost to Neuman in 2016, was selected to replace him. With his defeat, the Democrats lose their all-important supermajority necessary to pass tax increases, ironically, like the gas tax increase last year.
Proposition 70
Proposition 70, the "Vote Requirement to Use Cap-and-Trade Revenue Amendment," also a legislatively-referred constitutional amendment (like Prop. 69), was decisively defeated with almost 64 percent of the vote. "The measure, requiring a supermajority vote by the Legislature to spend money from state's cap-and-trade system [but only in the year 2024], was a political compromise negotiated last year to convince a handful of Republican lawmakers to support an extension of the program," wrote The Bee's Kosseff. See state legislative analysis and July post.
The measure's defeat is a huge victory for environmentalists who saw the measure, despite having Gov. Jerry Brown's support, as "a corporate-led attack on climate action in California." More precisely, it would have empowered the Republican minority in the legislature to determine how to spend cap-and-trade revenues, if only for the year 2024, by requiring a super-majority threshold on approving projects rather than the current majority requirement.
The measure was also viewed as a threat to the state's high-speed rail program, which currently receives 25 percent of cap-and-trade revenues. The measure's defeat gives Gov. Jerry Brown essentially a huge victory, despite his endorsing the proposition, if only temporarily, as he had essentially put the train project at risk in order pass the extension of cap-and-trade. 
Proposition 72
Proposition 72, the Rainwater Capture Systems Excluded from Property Tax Assessments Amendment, a legislatively-referred constitutional amendment, held a unique spot in June's ballot pamphlet: there were no arguments against it. Whether using rain barrels or more expensive cisterns to capture rainwater to use for domestic purposes, the more elaborate systems can add value to one's home, thus increasing the assessment for tax purposes. With Prop. 70's passage, rainwater capture systems will be treated like solar arrays that also are spared from increasing one's property taxes.
Regional Measure 3
Regional Measure 3, a local ballot measure in all nine counties of the San Francisco Bay Area, called for a $3 toll increase over six years for all seven state-owned toll bridges, resulting in an $8 base toll by 2025. Tolls were last increased in 2010. 
The measure passed by a nearly 54 percent vote share, but support within the region was far from uniform, with Solano County opposed by a whopping 70 percent, and Contra Costa County by 56 percent, according to the sponsor of the measure, the Metropolitan Transportation Commision, the Bay Area's transportation planning agency.
Revenues would pay for the Bay Area Traffic Relief Plan [pdf] that includes $4.5 billion in transportation capital improvements across the region. Up to 16 percent of revenues, estimated at $60 million, would be directed to transportation operating programs.
"When operating funds are included over 25 years, the final mode split is 69% transit, 25% highway (interchange improvements, express lanes and some safety projects), 3% multimodal (Goods movement/Mitigation) and 3% bike/ped, " emailed Rebecca Long, government relations manager for MTC.
A toll is not a tax
Unlike the first 9-county, Bay Area ballot measure two years ago, Measure AA, a parcel tax to fund climate change adaptation and wetlands restoration that passed with 70 percent of the vote in June 2016, RM 3 needed a simple majority of the vote to pass. Toll increases are not subject to the two-thirds supermajority requirement that transportation sales tax measures must meet.
Planetizen's coverage of Regional Measure 3 includes seven posts dating back to December 2016, even before enabling state legislation, Senate Bill 595, was written.
FULL STORY: Here's what happened in the California primary election while you were sleeping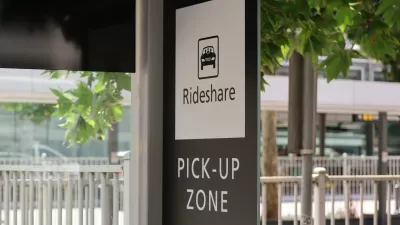 The Slow Death of Ride Sharing
From the beginning, TNCs like Lyft and Uber touted shared rides as their key product. Now, Lyft is ending the practice.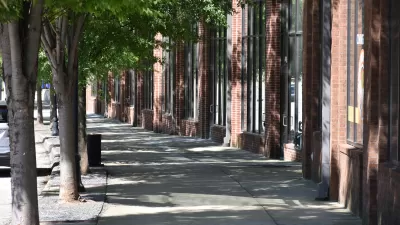 Cool Walkability Planning
Shadeways (covered sidewalks) and pedways (enclosed, climate controlled walkways) can provide comfortable walkability in hot climates. The Cool Walkshed Index can help plan these facilities.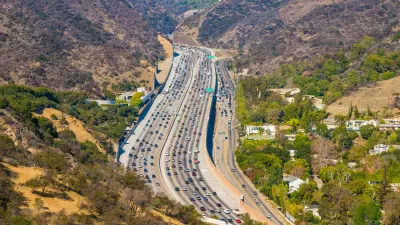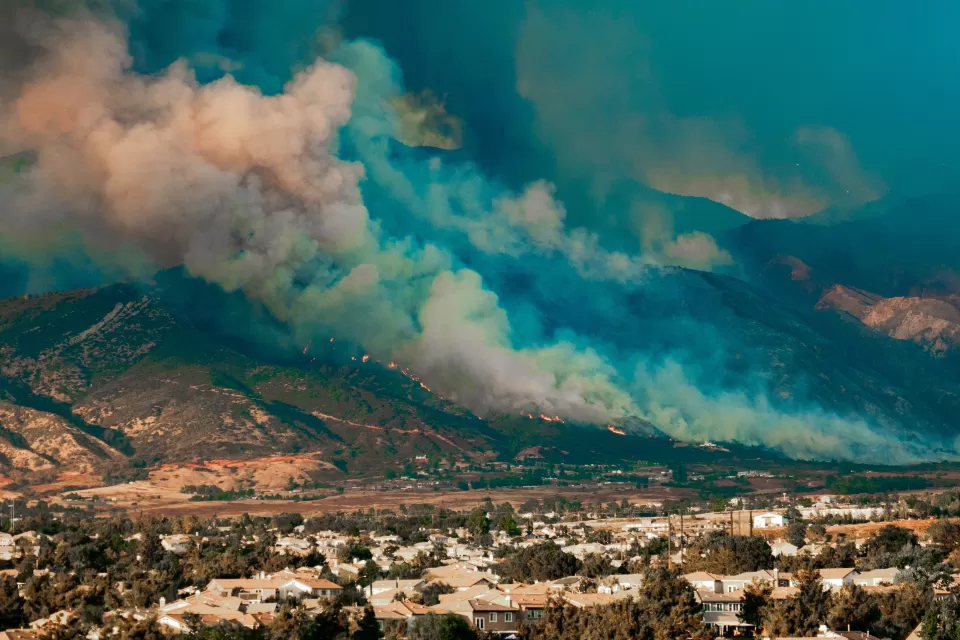 Home Insurers Are Fleeing California
Homeowners in the state are finding it increasingly difficult to secure insurance policies thanks to the growing risks of wildfire, drought, and other climate threats.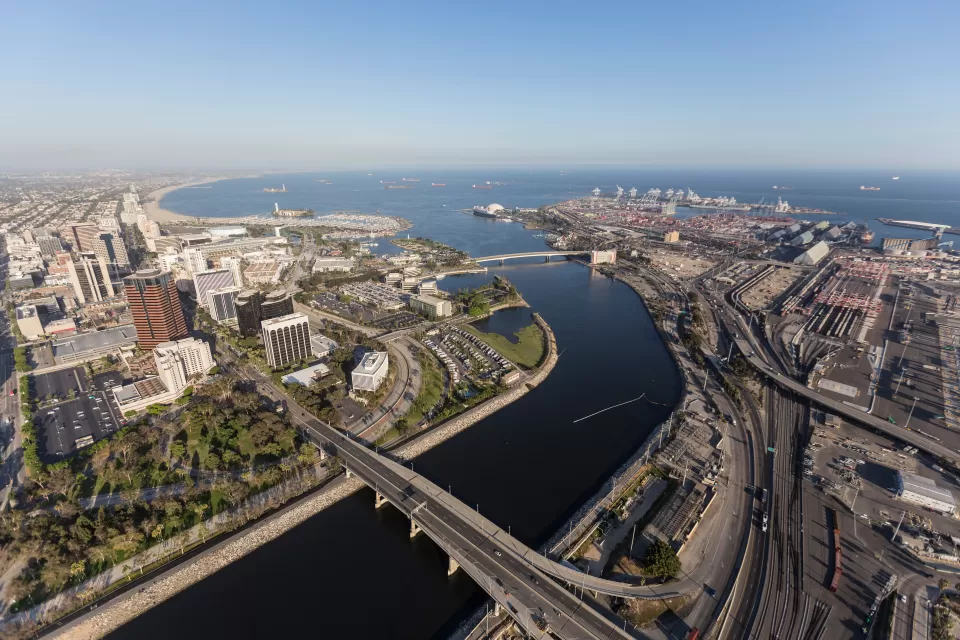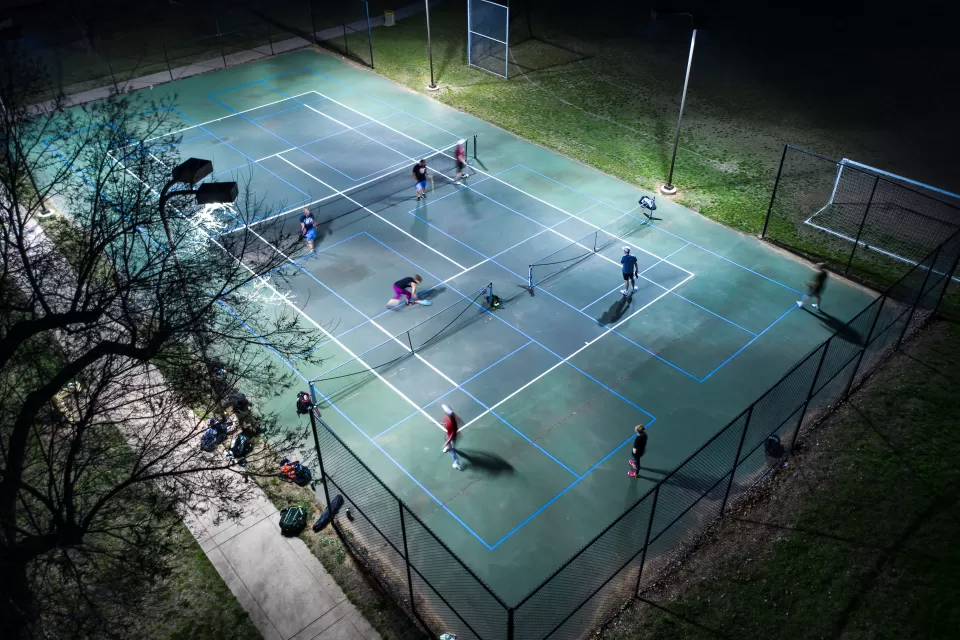 Addressing the Noise Impacts of Pickleball
Pickleball may be America's fastest growing sport, but it is not universally loved because of the noise it causes. Learn one expert's ideas for mitigating the noise impacts.
This six-course series explores essential urban design concepts using open source software and equips planners with the tools they need to participate fully in the urban design process.
Learn the tools for implementing Universal Design in planning regulations.
View More