Currently, electric vehicles pay a $17.50 annual registration fee in Illinois. A bill to double the 19 cents per gallon gas tax, unchanged in almost 30 years, would also increase the EV fee over 57-fold to $1,000.
---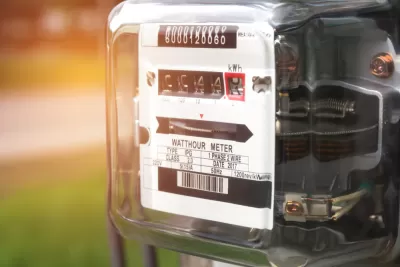 "Our transportation system has been underfunded for far too long and it's time for Illinois to transition to a more sustainable funding method to fix our crumbling roads and the more than 2,300 bridges in our state that are rated as structurally deficient," said state Senator Martin A. Sandoval (D-Chicago) on May 8.
House Bill 3233 [pdf] provides a historic, sustainable revenue source for making Illinois' transportation needs a priority for the future. The measure would update Illinois' motor fuel tax to reflect current market prices and keep up with inflation. [Italics added.]
Adding a quarter to the 19-cents-per-gallon excise tax, last increased in 1990, and then indexing the gas tax would help provide for sustainable transportation funding, as Sandoval asserts, with those who drive more miles paying more fuel tax, but going from an annual registration fee of $17.50 to $1,000 for vehicles that don't emit tailpipe emissions (in fact, that don't have tailpipes) regardless of how many miles driven would not appear to meet the definition of sustainability, certainly not from an environmental perspective.
In fact, a recent UC Davis study argues that it is neither sustainable nor effective. [See the section below entitled, "Alternative methods to ensure EVs pay for roads."]
In addition to hiking fuel taxes and EV registration fee, Sandoval's bill would "double the driver's license fee to $60 and raise the [non-electric] vehicle registration fee to $148," reports Dan Petrella for the Chicago Tribune (source article) on May 8. "The driver's license fee is now $30; the vehicle registration fee is $98."
Indiana
Sandoval said his plan would raise an estimated $2.4 billion in annual transportation funding for Illinois.

A variety of ideas to fund repairs to the state's aging infrastructure have been proposed over the years, from previous attempts to raise the gas tax to proposals to tax vehicles based on the number of miles driven. But none has gained traction in Springfield. Since 2013, 30 other states, including neighboring Indiana [and the District of Columbia], have enacted legislation to increase gas taxes, according to the National Conference of State Legislatures (NCSL).
The Indiana legislature, which increased the state 18-cents per gallon gasoline excise tax by a dime two years ago, also added new EV and hybrid vehicle fees, but in comparison to Sandoval's proposal, the $150 and $50 fees, respectively, appear very modest. The fees are adjusted every 5 years for inflation.
"As of October 2018, 21 states have enacted legislation requiring a special registration fee for select hybrid and plug-in electric vehicles, although Oklahoma's legislation was subsequently struck down by the state Supreme Court [in a victory for the Sierra Club], bringing the total number of states implementing fees to 20," write Kristy Hartman and Kevin Pula for NCSL on March 21. Unlike the current Illinois EV fee, they are "in addition to standard motor vehicle registration fees."
A map [gif] shows the range of EV and hybrid fees, with the maximum fee being $200. So why would Sandoval, chairman of the Senate Transportation Committee, propose $1,000?
"Sandoval did not respond to a request for comment [May 9] on the proposed EV registration fee hike," reported Robert Channick for the Chicago Tribune on May 10. EV sales in the Prairie State are projected to increase, he adds.
Illinois ranked seventh in EV sales last year, at 6,400 vehicles. There were about 15,000 electric vehicles registered in the state as of last month, but analysts project that number could increase dramatically in the coming years as manufacturers ramp up production, customers warm to adoption, and more and better charging stations come online.

A recent study by the Citizens Utility Board projected the number of electric vehicles registered in Illinois to hit at least 690,000 by 2030, but could reach as high as 2.2 million if the state embarks on an "aggressive effort to reduce carbon emissions."
In addition to opposition from the nation's largest EV manufacturer, Tesla, Channick adds that "[e]lectric truck startup [Michigan-based] Rivian, which is slated to begin production at its factory in downstate Normal next year, was more outspoken."
"Imposing fees on EVs that are over 400 percent more than their gasoline-powered counterparts is not only unfair, it discourages promising new technology that will reduce our dependence on petroleum, reduce emissions, and promote the Illinois economy," Rivian spokesman Michael McHale said.
Governor's proposal
Chicago Tribune letter-writer Marc Martinez suggested on May 14 that "state Sen. Martin Sandoval may correctly assume that the electric fee will be negotiated and is using the proposed $1,000 fee to get past the shock factor of electric vehicle drivers having to pay comparable taxes." As if on cue, four days later the Tribune reports that Gov. J.B. Pritzker is "set to unveil $41.5 billion 'Rebuild Illinois' [pdf] capital plan that includes $1.8 billion in new and increased taxes." Any guesses as to the size of the EV fee?
Pritzker's outline includes doubling the state gas tax to 38 cents per gallon from 19 cents; tiered increases in vehicle registration fees based on the vehicle's age; a $250 annual registration fee for electric vehicles; a $1-per-ride tax on ride sharing; and a 7% state tax on cable, satellite and streaming service. [Italics added.]
About that 19-cents per gallon gasoline excise tax
"The Prairie State is one of just seven states where drivers pay general state and local sales taxes on gas purchases," observed Adam Schuster of the Illinois Policy Institute, a libertarian and conservative nonprofit think tank, in a May 24 piece that focused on the "governor's 19 tax and fee proposals would take $6.9 billion out of Illinoisans' pockets."
According to API, "other state taxes/fees" amount to 17.87 cents per gallon [pdf] as of April 1, bringing the state gas tax to 36.87 CPG, making Illinois the 10th highest in the nation as of last July, according to the Tax Foundation. Indiana, with its 42.9 CPG tax, was #8.
"The Illinois Chamber of Commerce said in a statement that Sandoval's measure needs more work, but the group already has made clear it supports a gas tax increase — if coupled with a repeal on the state's 6.25 percent sales tax on gas at the pump," reported Petrella of the Tribune in the source article. He also noted bipartisan support for the gas tax increase, which will prove helpful even though the state became a Democratic trifecta this year.
Alternative methods to ensure EVs pay for roads
Charging a flat, annual registration fee in Illinois, be it the current $17.50, Gov. Pritzker's proposed $250, or Sen. Sandoval's proposed $1,000, is inequitable in the sense that it doesn't act as a true user fee, i.e., the charge is not proportionate to use, like a gas tax.
California
Alan Jenn, a UC Davis research scientist with the Plug-In Hybrid & Electric Vehicle Research Center, commenting on California's $100 new annual zero-emission vehicle registration fee for model years 2020 and later, concluded (via Planetizen):
"The California zero-emissions vehicle registration fee doesn't support the long-run funding of transportation infrastructure, nor is it equitable for drivers of electric and hydrogen vehicles," said Jenn.

"California now has the opportunity to support alternative funding mechanisms," Jenn said. "Our study finds that a per-mile road charge, designed specifically for zero-emission vehicles [ZEVs], is a relatively low-cost and sustainable solution to funding our roads." 
Metropolitan Planning Council

Audrey Wennink, transportation director for the Chicago region's Metropolitan Planning Council [MPC], a nonprofit research group, agrees with the vehicle miles traveled (VMT) fee alternative, reports Mary Wisniewski for the Tribune on March 11.
"Even if we have a gas tax increase, that's a short-term solution," said Wennink, who favors a pilot program for a miles-traveled tax along with a gas tax hike so the state can learn about it.

Gov. J.B. Pritzker proposed a pilot during his gubernatorial campaign, but isn't currently pursuing the idea, said spokeswoman Jordan Abudayyeh.

Rep. Marcus Evans, Jr., a Democrat representing Chicago and some south suburbs, introduced a bill for a miles-traveled tax pilot last month but tabled it a week later. He said the time was not ripe, and more education needs to be done.
Environmentalists' perspectives on road funding
As previously noted, the gas tax is paid proportionate to fuel consumption, making for a better user fee than a flat registration fee. Wisniewski, the Tribune's transportation reporter, adds:
The gas tax is effectively a carbon tax, and fairly accounts for the pollution impacts of fuel-inefficent trucks and cars, said Howard Learner, executive director of the Environmental Law and Policy Center, which opposes a vehicle-miles-traveled tax. "The tax does not differentiate between gas guzzlers and fuel-efficient vehicles. That undermines sound climate change solutions policy."

[MPC's] Wennink agreed that efficient vehicles are good for the environment, but they are bad for road revenue. In 1991, Illinois residents paid $166 per capita in motor fuel taxes. It's now down to about $100 a year, a 40 percent drop, she said.
Furthermore, missing in Learner's analysis is the inherent social inequity of relying on the fuel tax as the auto market undergoes a technology transition.
"Research shows that low-income and rural households tend to drive older and heavier-duty vehicles, respectively," notes a 2014 Center for American Progress report entitled: "Switching from a Gas Tax to a Mileage-Based User Fee" [pdf].
Moreover, as fuel-economy standards increase in the coming years and more advanced-technology vehicles enter the market, the disparity between high- and low-income drivers will only grow. A mileage fee would reverse this trend. 
Ohio
Mark Nabong, who specializes in transportation and energy policy, with a particular interest in electric vehicle policy in the Midwest, for the environmental group, Natural Resources Defense Council, suggests a variable annual EV registration fee in his March 11 post in opposition to Ohio's new annual EV and hybrid vehicle registration fees of $200 and $100, respectively, included in legislation that hiked gas and diesel taxes by 10.5 and 19 cents per gallon, respectively, effective July 1.
At that dollar amount, the fee is unfair to Ohio drivers and sends the wrong message about the engagement of Ohio with technology and economic innovation.

A better solution to any such static registration fee would be to index the gas tax to both inflation and total fuel consumption, and THEN apply the resulting tax to EVs as annual fees based on their MPG.
The Institute on Taxation and Economic Policy recommends "sustainable, variable-rate [fuel] taxes in which the tax rate rises alongside gas prices, the general inflation rate in the economy, vehicle fuel efficiency, or other relevant factors." As the national average vehicle fuel efficiency rates increase, so would the gas tax.
"Lawmakers rejected a request by Gov. Mike DeWine [R-Ohio] to index the gas tax to inflation, allowing it to climb each year without legislative approval,"  according to the Dayton Daily News.
Bottom line
While this post centers on Sen. Sandoval's audacious $1,000 annual EV registration fee, the real issue when it comes to state transportation funding is whether the Illinois legislature can agree to hike the gasoline excise tax, which would be historic considering it's been 30 years since it was last done.
Related in Planetizen:
Hat tip to Gregory Bungo.
FULL STORY: Gas taxes and driver's license fees would go up dramatically under Illinois Senate proposal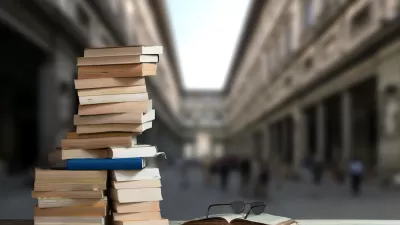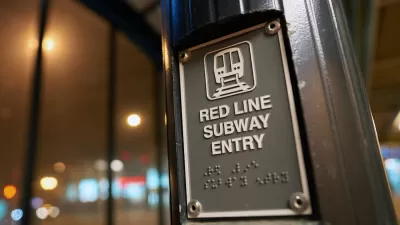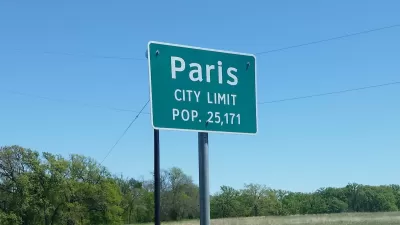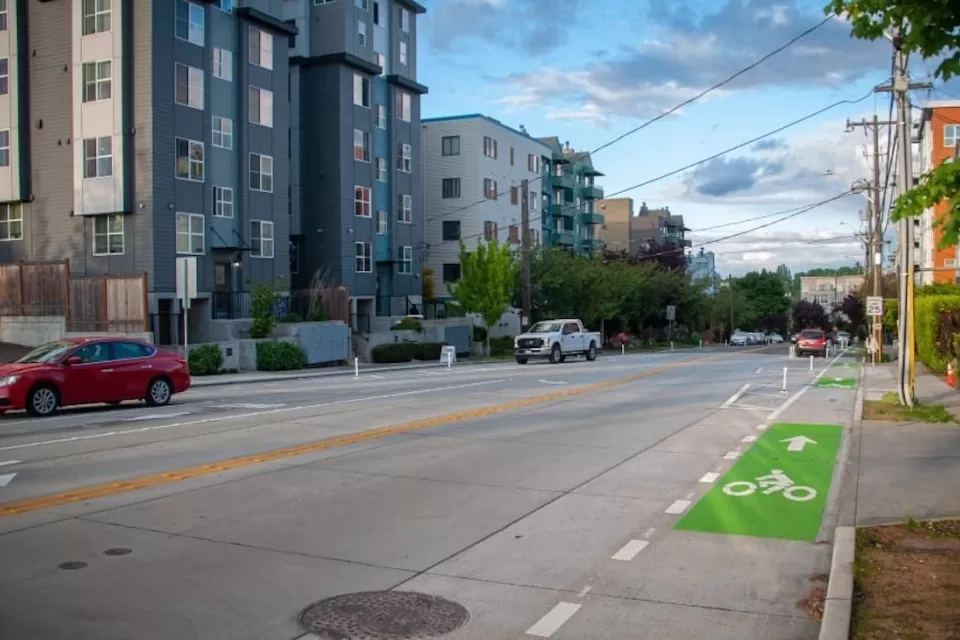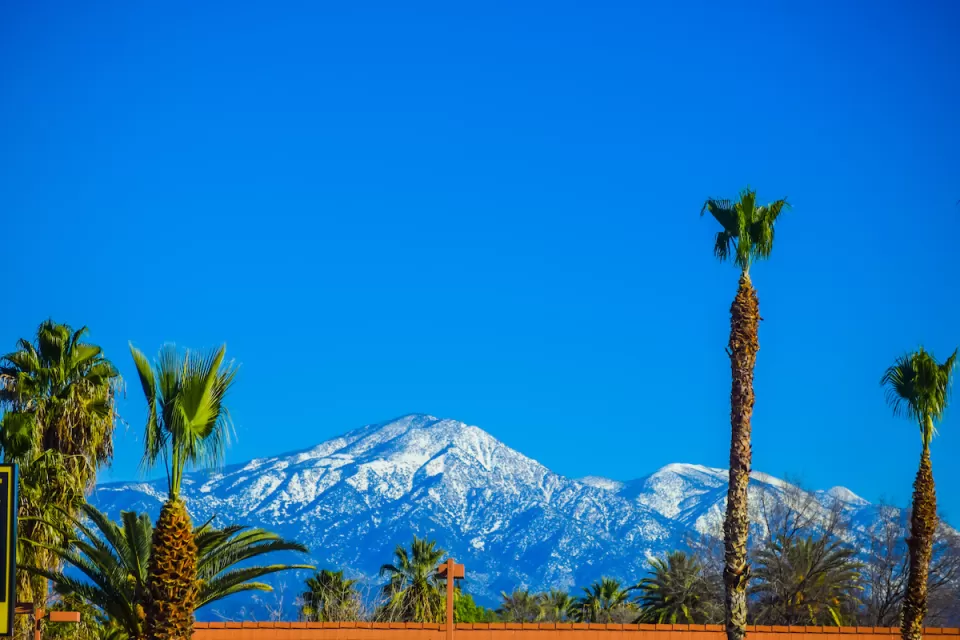 Winter Fun at Los Angeles County Parks
L.A. County is offering a winter edition of its popular and award-winning Parks After Dark program, providing opportunities for residents to come together and have fun in safe and welcoming spaces.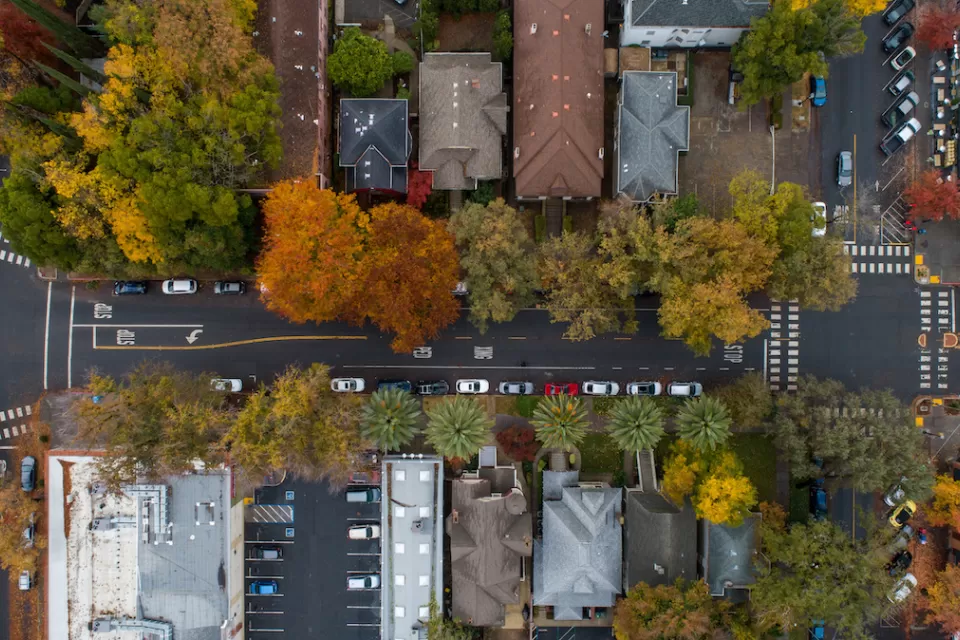 This six-course series explores essential urban design concepts using open source software and equips planners with the tools they need to participate fully in the urban design process.
Learn the tools for implementing Universal Design in planning regulations.
View More