On July 1, Illinois and Ohio increased gas taxes by double digits: 19 cents per gallon and 10.5 CPG, respectively, followed by California at 5.6 CPG, all due to legislation passed this year or in 2017. Diesel tax hikes were even higher.
---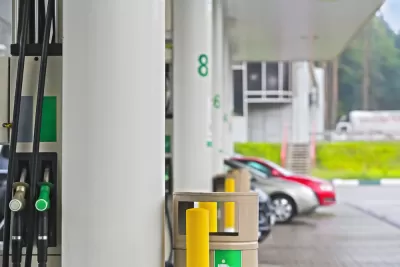 Carl Davis, research director at the Institute on Taxation and Economic Policy (ITEP), a non-profit, non-partisan tax policy organization, writes about fuel tax increases that took effect July 1 in 13 states. Six resulted from gas tax legislation passed this year or in 2017, and six from indexing to inflation or adjustment to the price of fuel. The 13th state, Connecticut, saw a diesel tax hike only.
Davis starts with the historic doubling of the 19 cents per gallon Illinois gas taxes, last increased almost three decades ago.
Illinois
National headlines were made in May when Illinois state Senator Martin A. Sandoval (D-Chicago) included a $1,000 annual registration fee for electric vehicles (EVs) in transportation funding legislation that would double the state excise gas tax of 19 cents per gallon. However, a different transportation funding bill, also co-authored by Sandoval, passed the legislature on June 2 and was signed by Gov. J.B. Pritzker (D) on June 28 to fund the $45 Billion Rebuild Illinois Capital Plan.
Senate Bill 1939 set the EV fee at a modest $100. Plug-in electric hybrids, like the recently discontinued Chevy Volt, which also burn gasoline and thus pay gas taxes, would be exempt. All light-duty vehicles will pay a $148 registration fee, which was increased from $98, effective 2020.
Why 19 cents?
"If the motor fuel tax had been indexed to inflation the last time it was raised, it would be 38 cents - another indication of Illinois' long failure to invest in needed maintenance of roads and bridges," according to the governor's office description of the $45 Billion Rebuild Illinois Capital Plan (look under Senate Bill 1939). Future tax increases will be determined by tying it to the Consumer Price Index, capped at one cent annually.
The fuel tax on diesel, liquefied natural gas, and propane will increase by 24 cents per gallon.
Additional reading:
Ryan Smith

 of Curbed Chicago 

reports

 on nearly 

$900 million in earmarks in the Rebuild Illinois plan for Chicago-specific CTA and road improvements.

Dan Petrella and Jamie Munks of the Chicago Tribune report on the massive gambling expansion and cigarette tax hikes that also became effective Monday 

that will also fund the Rebuild Illinois plan.
Ohio
What's unusual is the immediacy of the Illinois fuel tax increases – a mere three days after Pritzker signed SB 1939. By contrast, the bill that increased the Ohio gas tax by 10.5 cents per gallon and diesel tax by 19 cents per gallon on Monday passed the General Assembly on April 2. Unlike the Ohio and California gas tax hikes, Ohio's fuel taxes will not be indexed to inflation.
California
The 5.6 cents per gallon increase on July 1 results from a provision in legislation approved over two years ago that may have escaped notice. Senate Bill 1, aka the Road Repair and Accountability Act of 2017, hiked gas taxes 12 cents per gallon and diesel excise taxes by 20 CPG on Nov 1, 2017.
A year later, a ballot initiative backed by Congressional Republicans to repeal the controversial bill's tax and fee increases was rejected by voters.
As noted in a recent post about the use of gas tax revenues to reduce traffic lanes, SB 1 also eliminated the arcane 2010 "fuel tax swap" which had resulted in annual tax adjustments. However, it required a one-time adjustment to the "price-based excise tax" by the new California Department of Tax and Fee Administration (CDTFA) on July 1.
On the bright side, elected members of the State Board of Equalization will no longer be voting every February to increase or decrease gas tax now that SB 1 eliminated the 2010 provision.
On the not-so-bright side for California motorists who purchase gasoline or diesel fuel, they now pay the highest fuel taxes, wresting the dubious title from Pennsylvania, explains Patrick McGreevy for the Los Angeles Times who reported extensively on June 20 on the tax increase:
The increase taking effect next month means the total state taxes and fees on gasoline will be 57.8 cents per gallon, based on the current average price of gas across California.

That will just edge out the 57.6 cents-per-gallon charged by Pennsylvania. Washington state will remain in third place, charging motorists 49.4 cents per gallon.

(Some of the California tax is based on a percentage of the cost of a gallon of gas, so a significant drop in prices could cause the overall tax to drop — at least temporarily — below Pennsylvania's.)
South Carolina, Montana Tennessee
These three states continued to phase-in past increases that were legislatively approved two years ago. ITEP's Davis explains:
Montana: Gas taxes are rising by 0.5 cents and diesel taxes by 0.2 cents because of a phased-in tax increase enacted in 2017. The full increase, which will amount to 6-cents for gas and 2-cents for diesel, will be completed in July 2022.
South Carolina: Gas and diesel tax rates will each rise by 2 cents per gallon under the third stage of a 6-part increase. These tax rates will eventually rise by a total of 12 cents per gallon because of legislation enacted in 2017. 
[Correspondents note: On May 10, 2017, the Republican-controlled South Carolina General Assembly overrode the veto of Republican Gov. Henry McMaster a day earlier to enact the first increase in the gas since 1989. A similar veto override of a gas tax hike occurred two years earlier in Nebraska.]
Tennessee: The gas tax will rise by 1 cent while the diesel tax will increase by 3 cents. This is the final stage of an increase enacted in 2017 that raised gas taxes by 6 cents and diesel taxes by 10 cents overall.
The six remaining states of Indiana, Maryland, Michigan Nebraska, Rhode Island and Vermont saw fuel tax hikes ranging from 1.4 cents per gallon to 0.1 CPG. See the graph and text in Davis' piece for a description.
Related in Planetizen:
FULL STORY: Gas Taxes Rise in a Dozen States, Including an Historic Increase in Illinois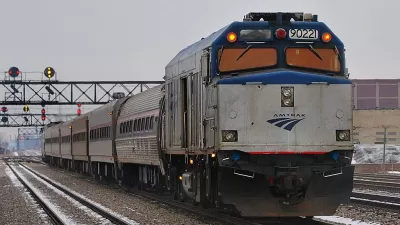 Amtrak Ramping Up Infrastructure Projects
Thanks to federal funding from the 2021 infrastructure act, the agency plans to triple its investment in infrastructure improvements and new routes in the next two years.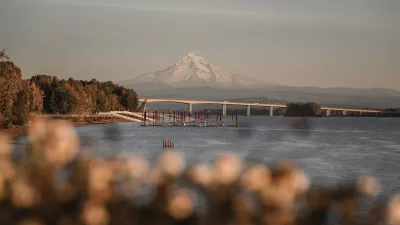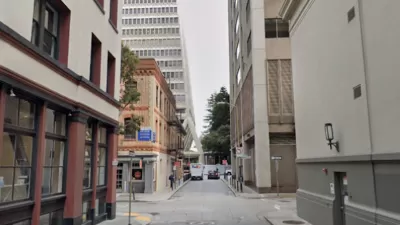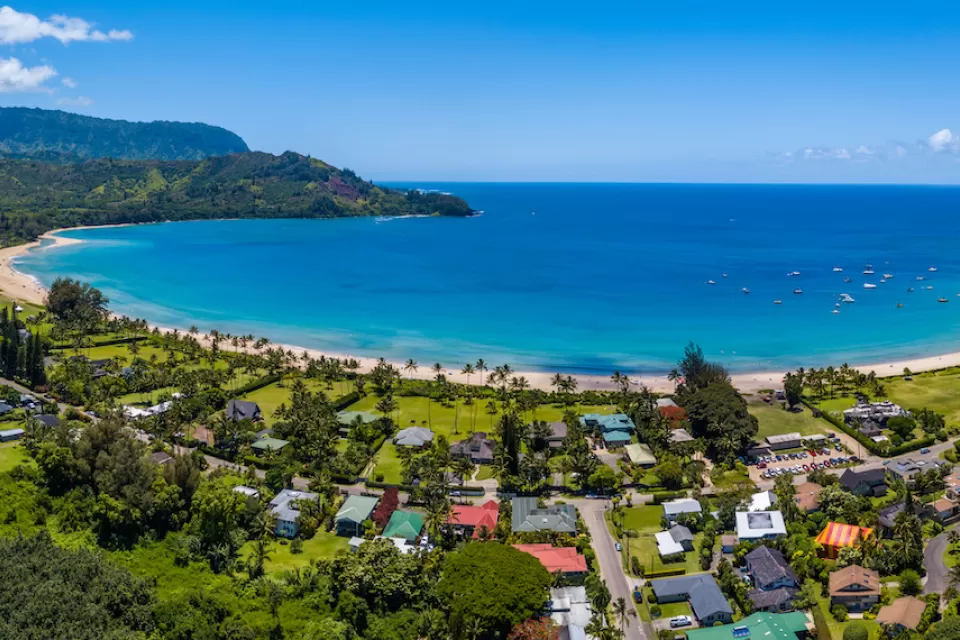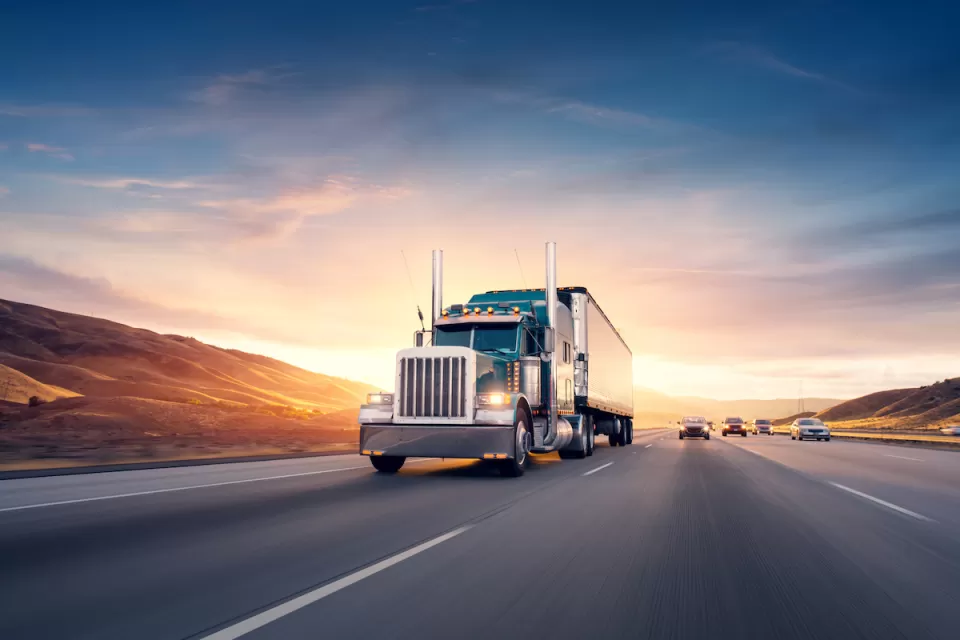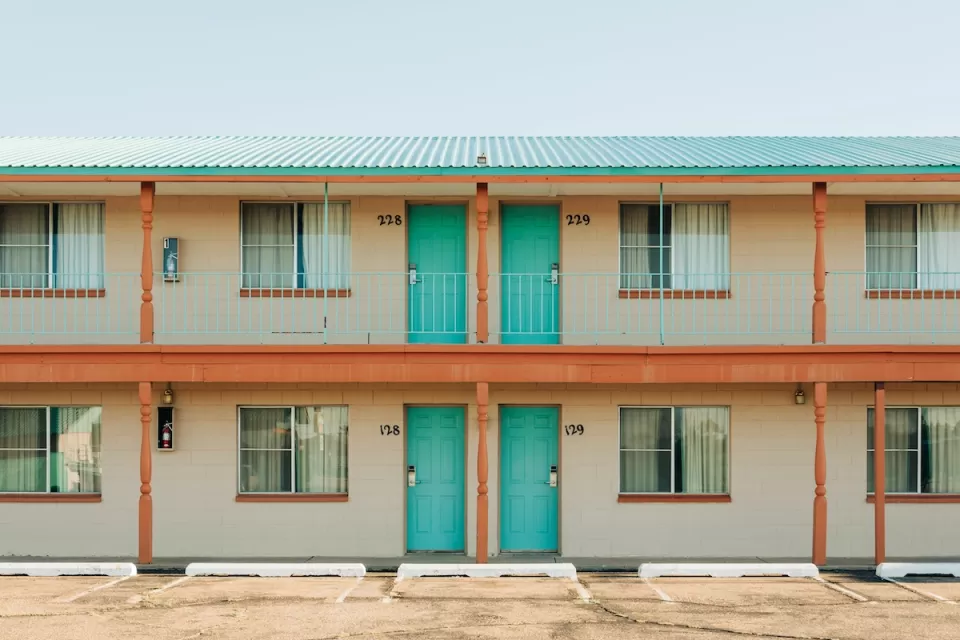 This six-course series explores essential urban design concepts using open source software and equips planners with the tools they need to participate fully in the urban design process.
Learn the tools for implementing Universal Design in planning regulations.
View More