Reducing the number of traffic lanes to improve bike and pedestrian safety can be inherently controversial when auto travel times are increased, and it can upset motorists further when they learn gas taxes are funding those safety improvements.
---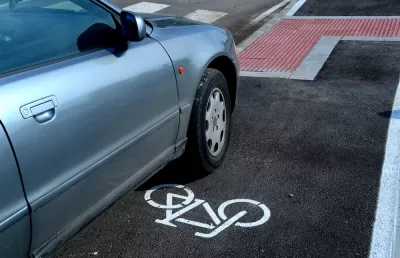 Patrick McGreevy, who covers the California Legislature out of the Sacramento bureau for the Los Angeles Times, reports on road diet controversies in Los Angeles and Sacramento, and how transportation funding is adding to the public debate, particularly since the passage of Senate Bill 1, the Road Repair and Accountability Act of 2017. 
To be sure, the percentage of gas tax funds used for lane reductions is minimal, but the controversies are large, notes McGreevy.
Senate Bill 1 includes $100 million in gas tax money annually designated for bicycle and pedestrian projects, which are key elements of many road diets.

The bulk of SB 1 money, $2.27 billion in the first year, went to state projects to repair and maintain roads, while $750 million annually was set aside for public transportation capital projects and operating expenses.
Annual revenue from the five tax and fee increases in SB 1 [see Figure 2: Transportation Revenue Increases on pg. 3 of LAO report (pdf)] is estimated at $5.4 billion, so the $100 million directed to the Caltrans Active Transportation Program amounts to 1.85 percent. However, the $1.5 billion that is assigned to repairs to local streets and roads may be eligible for complete streets projects.
The gas tax revenue is mainly used for the rehabilitation and replacement of roads and bridges, but some of the money can legally go to road diet projects, said Matt Rocco, a spokesman for the California Department of Transportation.

Opposition to spending gas tax funds on lane reductions comes from road diet opponents, unsurprisingly, and also at least one prominent taxpayer's group, reports McGreevy.
"The money should be used to help with congestion overall, and I don't think that road diets help congestion. I think they cause congestion," said Selena Inouye, board president of the Westside Los Angeles Neighbors Network, a group formed in response to Venice Boulevard's controversial 'road diet' in Mar Vista to make space for a protected bicycle lane. [The project was approved prior to the passage of SB 1 in April 2017.]

Gas tax money can legally go to such projects, but that does not mean it should, said David Wolfe, legislative director for the Howard Jarvis Taxpayers Assn., which opposed the original gas tax increase and supported an unsuccessful statewide ballot measure last year to repeal it. It has since continued to watch and criticize how state and local governments are spending the money.

Wolfe's office in Sacramento overlooks J Street, a one-way road and major traffic corridor in the city center that was recently reduced from three lanes to two. The space taken from motorists was used to create a protected bike lane buffered from traffic by parking spaces moved away from the curb.
Defending the road diet investment are city leaders and bike advocates.
"These were streets with some of the highest numbers of fatal and serious crashes in the city," Mayor Darrell Steinberg said. "When we looked at why, the primary collision factor on the streets was unsafe speeds. And one of the easiest and most cost-effective ways to reduce the speeds is to reduce the number of travel lanes."


A 2010 study by the Federal Highway Administration found a 19% decrease in automobile accidents where road diets were used in California and Washington state and a 47% reduction in Iowa.

"Safety is important, obviously, but it's not just about safety," said Dave Snyder, executive director of the California Bicycle Coalition. "It's about economy and equity. We can't fix traffic without giving people safe alternatives to cars."
Gas tax increases ahead
On July 1, the 41.7 cents per gallon gasoline excise tax will increase by 5.6 cents per gallon, notes McGreevy, which came as a surprise to this correspondent. The tax increased by 12 cents per gallon six months after SB 1 was signed by Gov. Jerry Brown in April 2017. Elimination of the arcane "fuel tax swap" will result in an adjustment to the "price-based excise tax."
When other taxes and fees are added, the Golden State will replace the Keystone State for having the highest state gas tax in the nation, over 60 cents per gallon, on July 1.
Beginning July 1, 2020, fuel taxes will be adjusted annually to a percentage amount equal to the increase in the California Consumer Price Index, as calculated by the Department of Finance.
FULL STORY: Using California gas tax to reduce traffic lanes? Not how it should be spent, some say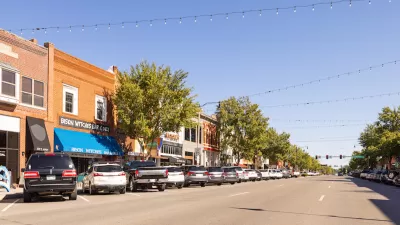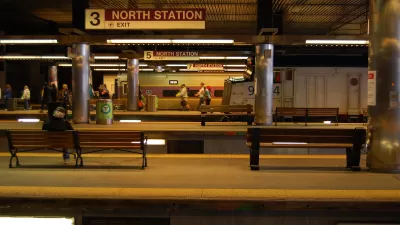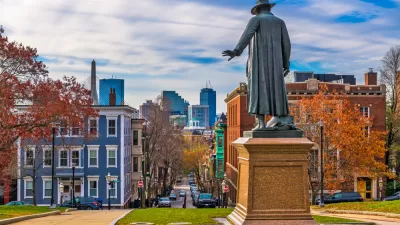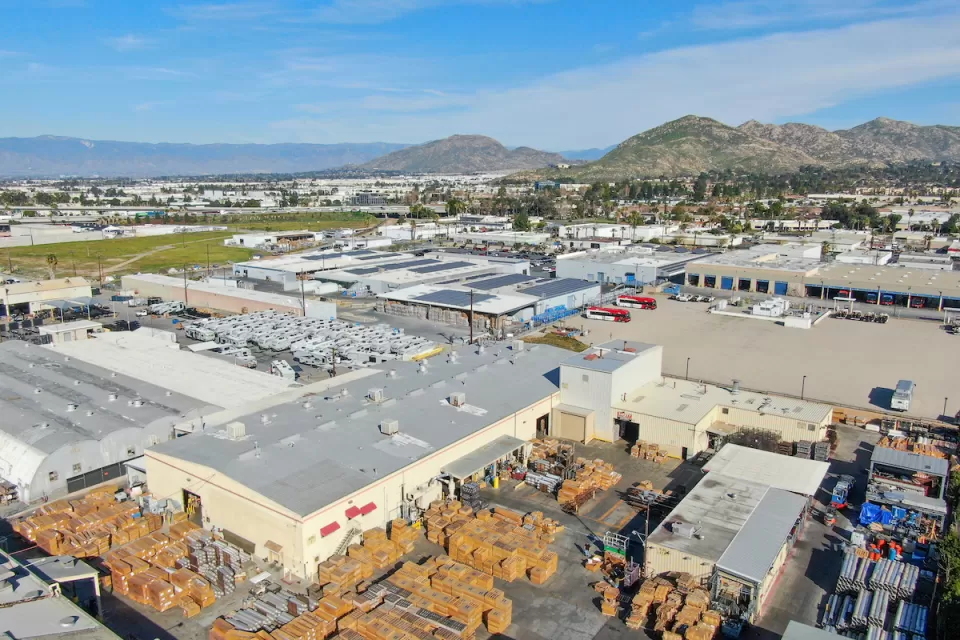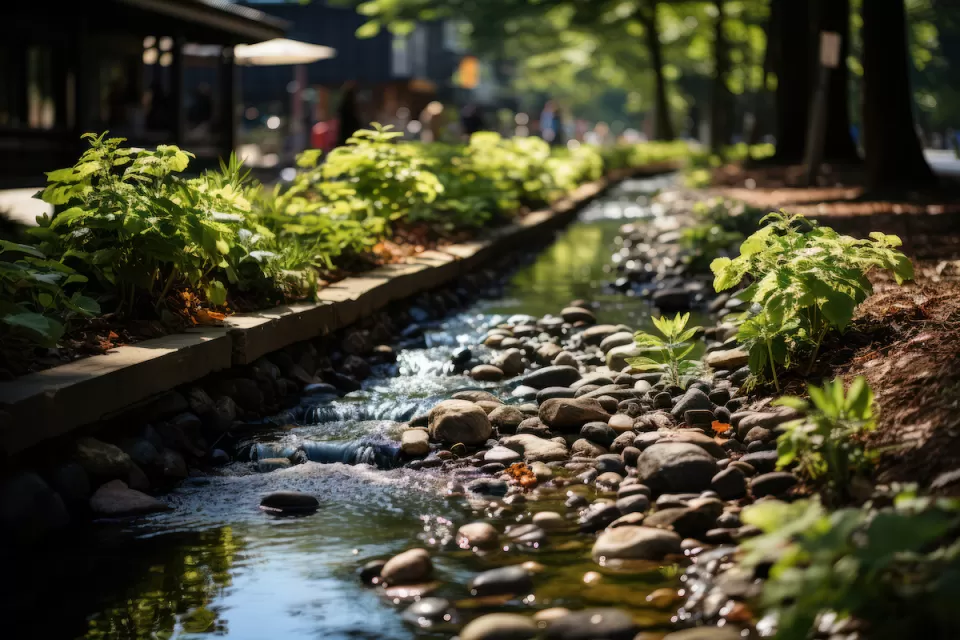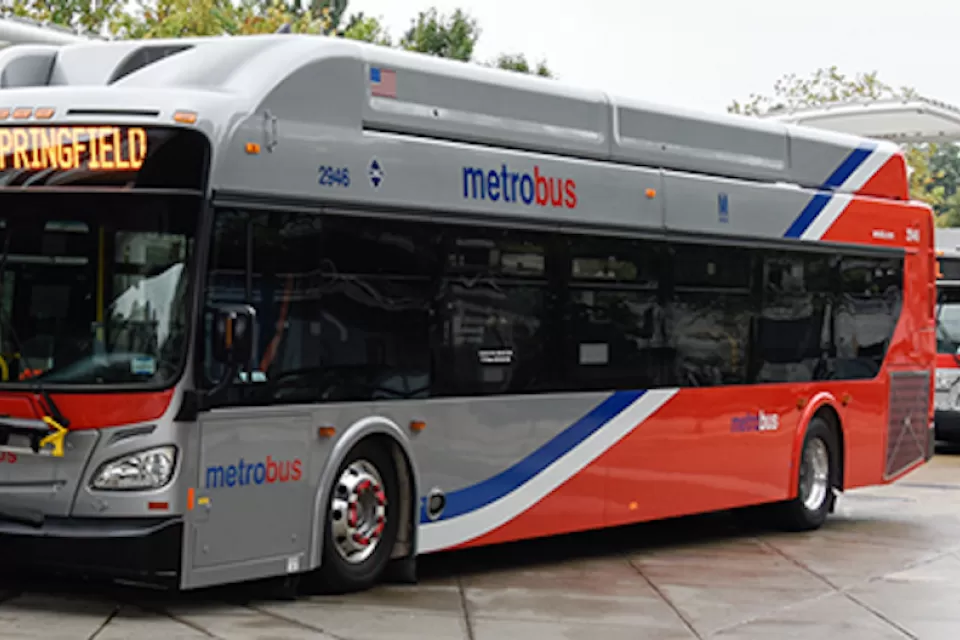 This six-course series explores essential urban design concepts using open source software and equips planners with the tools they need to participate fully in the urban design process.
Learn the tools for implementing Universal Design in planning regulations.
View More