Assemblyman Phil Ting seeks to dramatically increase the state electric vehicle sales rebate of $2,500, motivated in part by the phasing-out of the federal EV tax credit of $7,500. The bill rules out significant revenue sources.
---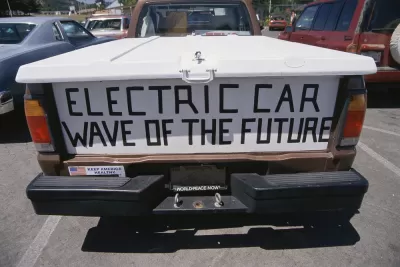 Former Gov. Jerry Brown signed an executive order last year calling for five million electric vehicles, including those powered by fuel cells, to be on the roads by 2030. With roughly 600,000 electric vehicles on the road today, the state has a long way to go to meet that target.
Assemblyman Phil Ting, who succeeded in June in convincing the California Air Resources Board to study phasing-out sales of passenger motor vehicles with internal combustion engines by 2040, believes that increasing EV sales rebates is one means to achieve the state's electric vehicle goals, although it should be noted that range anxiety might be a greater impediment than an EV's sticker price.
Increasing sales of zero-emission vehicles are one way to reduce transportation emissions, which have increased for the fifth consecutive year, accounting for over 40% of the inventory by sector, according to the state's latest greenhouse gas report. Emissions from passenger vehicles comprise are the single largest source of the state's greenhouse gas inventory at 28%. 
"Ting wants to overhaul the state's rebate program for zero-emission vehicles by increasing the size of the check to as much as $7,500 and then gradually reducing the amount over time in an effort to encourage potential customers to buy the cars sooner rather than later," writes Rob Nikolewski, energy reporter for The San Diego Union-Tribune, on Aug. 5.
Currently, the state's Clean Vehicle Rebate Project gives $2,500 to drivers who buy or lease battery-electric vehicles [and $1,500 to plug-in electric vehicles (PHEV) like the Toyota Prius Prime]. Ting says the keeping the rebate constant does not provide enough of an incentive for drivers to go electric right away.
Under Ting's Assembly Bill 1046, the California Air Resources Board (ARB) would be required to develop a plan to provide for the funding of the Clean Vehicle Rebate Project (CVRP) to meet a goal of the deployment of five million electric vehicles by December 2030.
The phasing-out of the federal tax credit for electric vehicles, up to $7,500, is a major concern for Ting. Purchasers of new General Motors and Tesla electric vehicles will receive only half the credit as both automakers have reached the threshold of selling 200,000 EVs. The amount is cut in half every six months until it disappears.
"It appears unlikely there are sufficient existing sources of revenue to provide the level of funding required to reach the goals in this bill without having significant deleterious impacts and trade-offs to other programs," states the legislative analysis prepared for the Aug. 19 Senate Committee on Appropriations hearing.
The previous analysis, linked in the Union-Tribune for easy reading, is more explicit.
The bill prohibits the use of any funds from electric or gas customers...Given the enormous funding required to meet the goals of this bill, it seems unwise to rule out a  potentially substantial funding source. The author may wish to consider deleting this prohibition, instead leaving it available as an option for the ARB to consider.
Fatal flaw?
However, Ting kept that provision in the bill and added another funding source prohibition. The new amendment in the Aug. 13 version states:
The funding plan shall not include a new fee structure on vehicles that varies based on the greenhouse gas emissions of the operation of that vehicle.
That's the definition of what is known as a feebate system, "one of the best available policy options to reduce passenger car emissions," according to the International Council on Clean Transportation (ICCT), the highly respected independent nonprofit organization responsible in part for discovering the VW diesel emissions scandal.
Feebate systems impose a fee on vehicles with high CO2 emissions or fuel consumption (i.e., low fuel economy) and provide a rebate to vehicles with low CO2 emissions or fuel consumption (i.e., high fuel economy).
According to an email from Assemblyman Ting's office, a feebate was never a consideration, but the prohibition was added upon request by the Senate Transportation Committee after it received an inquiry by the Auto Alliance, an advocacy group for the auto industry and an opponent of the bill, and the California New Car Dealers Association.
Why do automakers and auto dealers fear feebates?
Cars, often referred to as sedans, are less profitable for automakers than sport utility vehicles (SUVs), crossovers, vans, and pickup trucks, collectively known as light trucks. And while automakers like to talk about how they are gearing up for selling more EVs, they've been closing plants that produce cars, which are also required to get higher fuel efficiency. Of course, they are quick to point the finger at consumers, as the Auto Alliance notes:
In 2018, Americans continued to favor light trucks (SUVs, vans and pickups). Nationwide, 69% of total new vehicle sales were light trucks, compared to 31% for new cars. In all 50 states more than half of new vehicle sales were light trucks.
A table lists the percentage of light trucks in every state plus the District of Columbia—California had the lowest share at 54.27%. And Nikolewski reports on Aug. 15 that the percentage is increasing:
The shift in consumer preference for light trucks has come at the expense of car sales and the quarterly report showed registrations for sedans continues to slide, dropping 10.8 percent in California so far this year.
The relationship with gas prices is an important one that helps explain the shift toward larger vehicles, as Marianne Lavelle reported for InsideClimate News on Oct. 15, 2018:
The U.S. automakers' shift toward focusing more on bigger vehicles and less on fuel economy became pronounced after 2014, when gas prices fell more than 40 percent. U.S. passenger vehicle production, which was 65 percent cars in 2013, dropped to 55 percent by 2016, according to EPA. GM's sales tipped from 60 percent light trucks to 70 percent by 2016. 

Carmakers jealously guard the numbers for particular vehicle models, but the Center for Automotive Research says manufacturers make profits of $10,000 per vehicle or more on light trucks, and as little as a few hundred dollars on some models of cars.
Conclusion
The preference for larger, less fuel-efficient vehicles is precisely why feebates are necessary—the Air Board needs to send a market signal to California consumers for selecting more climate-friendly models, which would be subject to a lower fee or a rebate, depending on the model's emissions. 
Clearly, the irony in Ting's bill is that while its intention is to increase the incentive for motorists to purchase electric vehicles, it prohibits a more comprehensive, effective system to reduce emissions from all new motor vehicles sold, as opposed to just incentivizing electric ones. See "Climate Challenge: Not Enough EVs or Too Many SUVs?"  
The bill is in the Senate Appropriations Committee and is due for a hearing this Friday.
Multi-media:
Related in Planetizen:
FULL STORY: Bill looks to boost California's rebate for buying an electric vehicle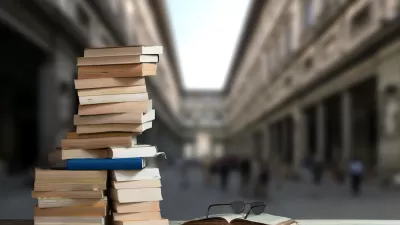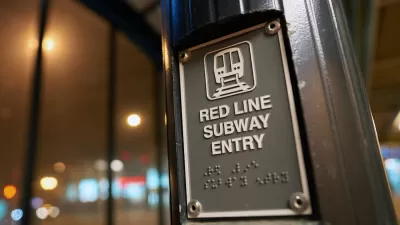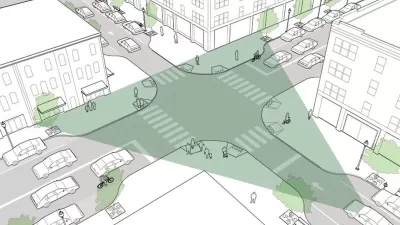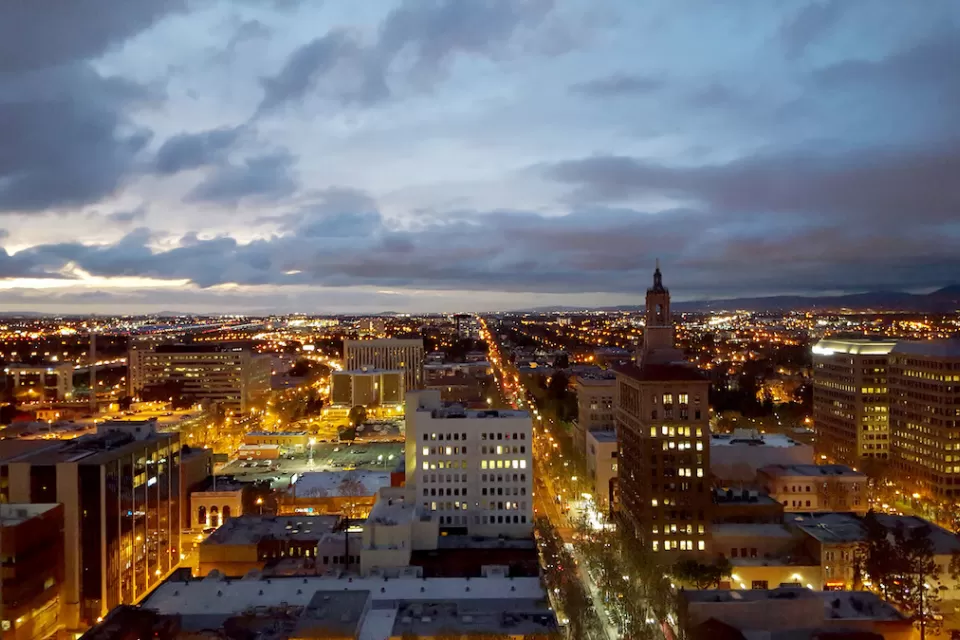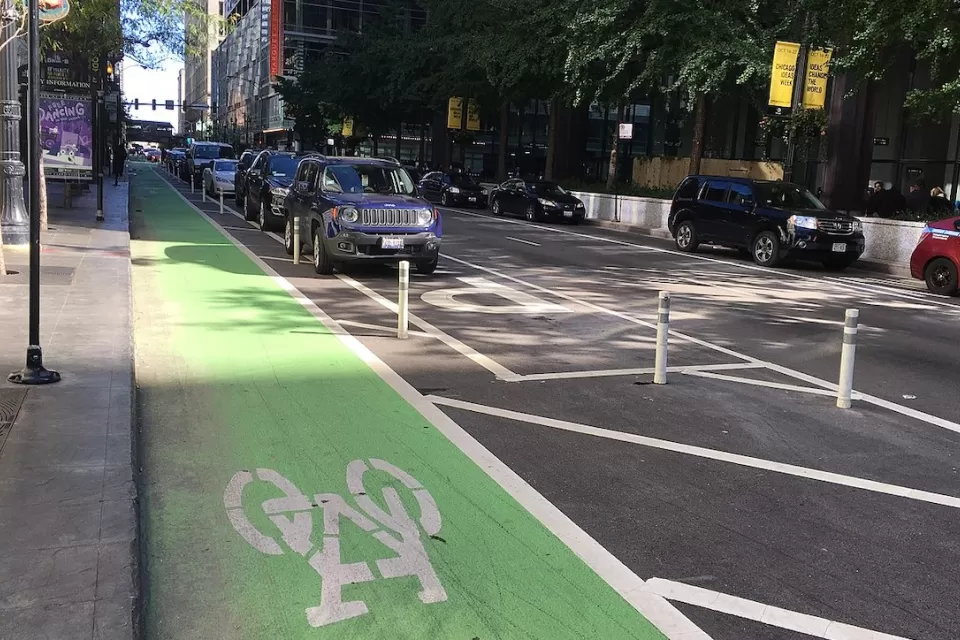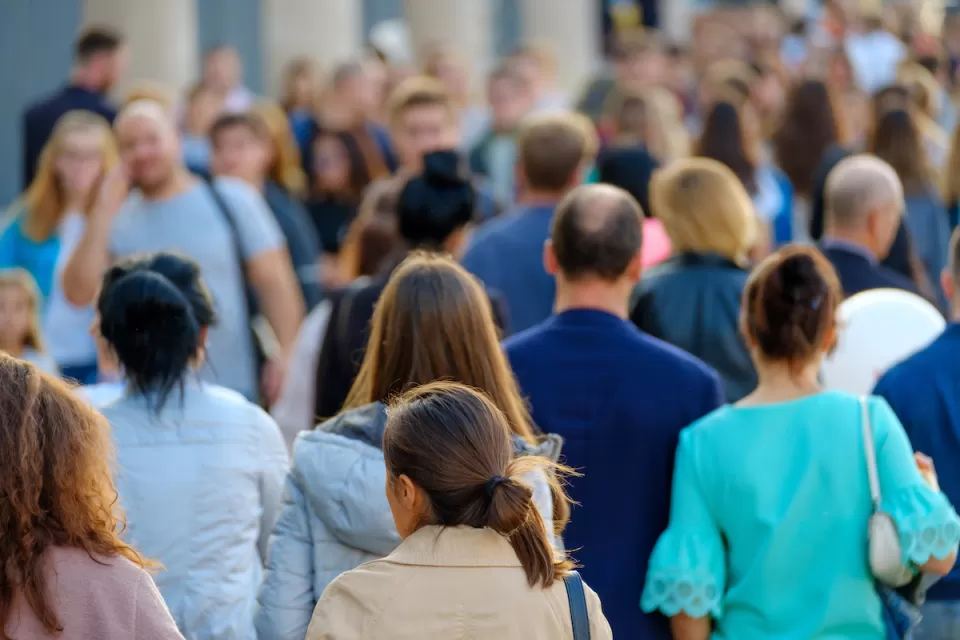 How Cities Can Avoid Perpetuating Segregation
Residents of big cities, known as the 'melting pots' of America, have fewer interactions with people outside their socioeconomic group than those in smaller communities, according to new research.
This six-course series explores essential urban design concepts using open source software and equips planners with the tools they need to participate fully in the urban design process.
Learn the tools for implementing Universal Design in planning regulations.
View More