California regulators have found that transportation emissions are the most difficult to reduce, unlike those from electricity generation. The state just took a major step by approving significant changes to its Low Carbon Fuel Standard program.
---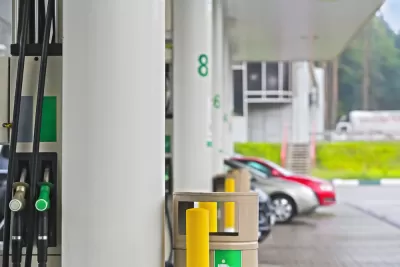 Sustainability experts often use the metaphor of a three-legged stool to describe how to reduce carbon emissions from transportation:
Improving vehicle technology and efficiency
Reducing carbon intensity of fuels
Reducing vehicle-miles-traveled, also called "sustainable land-use."
However, only two states have regulatory programs to tackle the middle leg: California and Oregon. California just took a huge step to strengthen that regulation, allowing for greater investment in the first leg.
At its meeting on Sept. 27- 28, the California Air Resources Board (CARB) approved amendments to extend the Low Carbon Fuels Standard (LCFS) program by 10 years, consistent with the passage of Senate Bill 32 in 2016. SB 32 called for reducing greenhouse gas emissions 40 percent below 1990 levels by 2030, and required a 20 percent reduction in the carbon intensity of transportation fuels by 2030.
The program began under former governor Arnold Schwarzenegger, and was enacted by regulation in 2009 made possible by his signature on the Global Warming Solutions Act of 2006 (Assembly Bill 32) and his signing of Executive Order S-01-07 [pdf]. The goal was to reduce the carbon intensity of transportation fuels by 10 percent by 2020.
Biofuels substituting for fossil fuels
The program has successfully promoted the use of biofuels for transportation since 2011.
"These low-carbon alternative fuels, consisting mostly of biodiesel, renewable diesel, and ethanol, avoided 14 million metric tons of carbon dioxide from entering the atmosphere, compared to what would have happened if conventional fossil fuels had been used," notes a July post marking the achievement of AB 32's goal to reduce greenhouse gas emissions to 1990 levels by 2020.
"Last year, the LCFS resulted in more than two billion gallons of petroleum and natural gas being replaced with cleaner, renewable transportation fuels," according to CARB.
Another amendment the board approved allows for the addition of credits for alternative aviation fuels which "makes the program more flexible and adds a major source of potential greenhouse gas reductions," said Board Chair Mary D. Nichols.
Incentives for zero emission vehicles and infrastructure
The program also encourages fuel providers to reduce carbon intensity through its credit-trading system, generated by producers of cleaner fuels which can be sold to refineries and fuel importers whose products will not meet the program's declining benchmark for carbon intensity. See the January 2018 fact sheet prepared by the Union of Concerned Scientists (UCS), "California's Clean Fuel Standard Boosts the Electric Vehicle Market [pdf]," for a better understanding of how the process works.
The amendments approved on Sept. 28 "incentivize development of additional zero emission vehicle infrastructure and the sale of electric and hydrogen vehicles, building on utilities ability to collect LCFS credits based on charging [see aforementioned UCS paper], and adding provisions to jump start infrastructure installation through credits generated based on the expected capacity of fast charging and hydrogen refueling stations," according to CARB.
Increased rebates for zero emission vehicles (ZEVs)
John Lippert of Bloomberg News reported two days before the meeting that CARB was considering increasing the state rebates for ZEVs by $2,000.
The state is able to consider an increase in its electric-car subsidy partly because revenue is becoming available as companies buy more credits to comply with the state's low carbon fuel standard, said Dan Sperling, a UC Davis transportation professor who is also a member of the Air Resources Board.

The state's current $2,500 electric-car rebate comes from a different source: the purchase of credits to comply with the state's cap-and-trade program for reducing carbon dioxide emissions
Betsy Lillian, editor of Next-Gen Transportation (NGT) News, reports on the amendments to the LCFS program in the source article, and two other noteworthy action items the board approved:
"CARB announced [on Sept 26] up to $205 million in grants for projects designed to accelerate the adoption of clean freight technologies and reduce air pollution caused by the movement of goods throughout the state. [See related Oct. 4 post: "Volvo to Sell All-Electric Heavy Trucks in North America in 2020."]
CARB took action to ensure that Californians will be able to buy and drive cars that meet current clean car standards, even if the U.S. Environmental Protection Agency (EPA) rolls back federal standards.
"[This] vote by the board ensures that California and 12 other states will not fall victim to the Trump administration's rollback of vehicle standards should its proposal be finalized," stated Nichols.
Additional information:
Hat tip to Melanie Curry, Streetsblog California: Today's Headlines.
FULL STORY: California Takes Trio of Clean Transportation Actions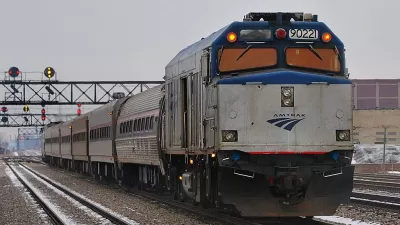 Amtrak Ramping Up Infrastructure Projects
Thanks to federal funding from the 2021 infrastructure act, the agency plans to triple its investment in infrastructure improvements and new routes in the next two years.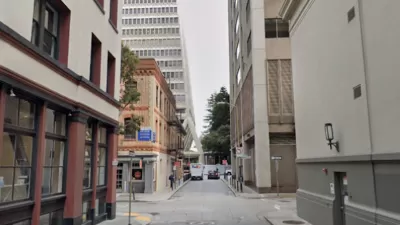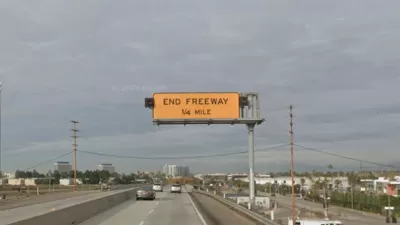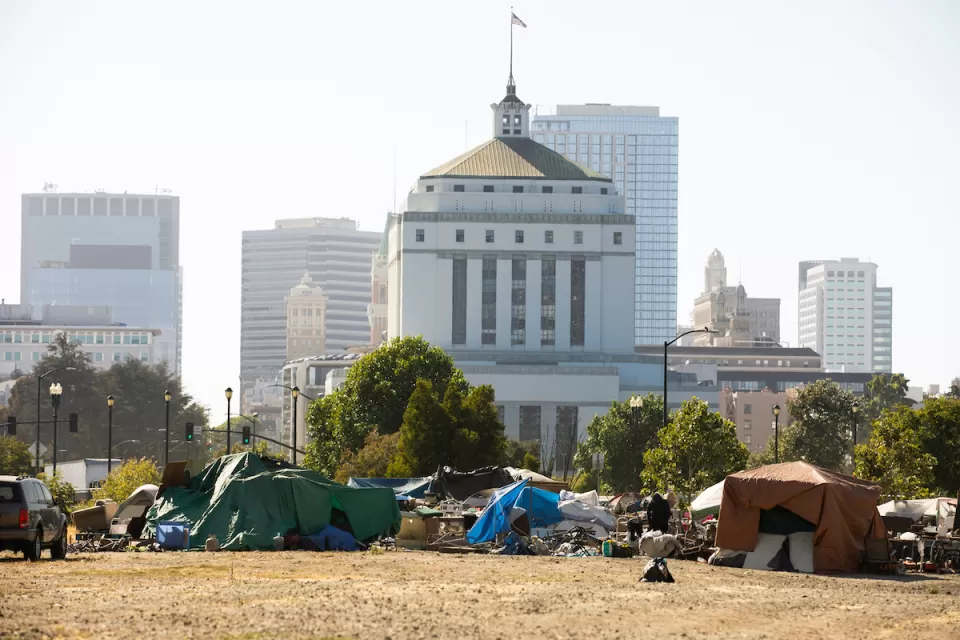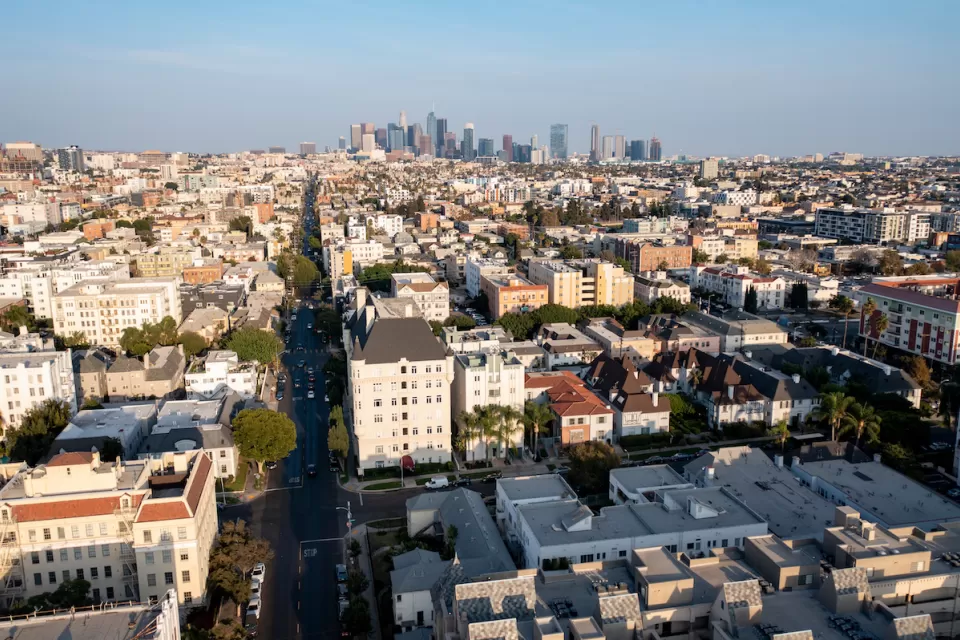 Advancing Shade Equity in LA's Koreatown
Koreatown is one of Los Angeles's densest and most park-poor communities. A privately funded tree planting initiative will bring some much needed greenery and shade to the area.
This six-course series explores essential urban design concepts using open source software and equips planners with the tools they need to participate fully in the urban design process.
Learn the tools for implementing Universal Design in planning regulations.
View More