The American passenger vehicle fleet is being transformed into bigger, fuel-thirstier, and more dangerous models (for those hit by them). Americans have shown a preference for light trucks, and manufacturers are responding by ditching cars.
---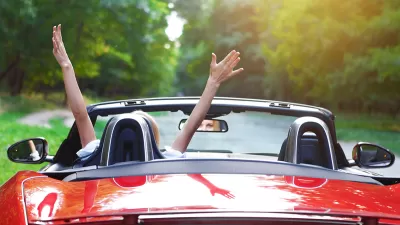 With great fanfare, Volvo announced last July that come 2019, its new models would either be hybrid or battery-electric powered, shaking up the auto industry. The move was understood to be a sign that the future of the auto industry is electric.
On April 25, another auto company shook up the industry with its model lineup, indicating that it would soon only offer two car models, with the remainder being light trucks and crossover utility vehicles. Unlike Volvo, though, Ford Motor Company is acting on a trend that is well underway not only in the United States but globally as well.
2016 may have been the "Year of the Sport Utility Vehicle," with almost 61 percent of auto sales being light trucks, a classification which includes pickups, sport utility vehicles (SUVs), and vans, but the record didn't hold long. Last year, the figure jumped to "about 67 percent of the U.S. market" according to Toyota, reported Todd Lassa of Automobile (magazine). And by the end of the first quarter of this year, it had increased one percentage point, according to David Phillips of Automotive News.
"By 2022, almost 73 percent of all consumer vehicle sales in the United States are expected to be utility vehicles of some sort, and about 27 percent will be cars, according to auto industry forecasting firm LMC Automotive," reports Robert Ferris for CNBC on April 26. [Crossover utility vehicles "blur the distinction between SUVs and light trucks," according to the U.S. Energy Information Administration.]
Ford is leading the pack in conversion to light trucks and crossovers and abandonment of traditional cars, with the exception of its iconic Mustang model.
"In its first-quarter statement [pdf] on [April 25], the company said it will sell only two car models for the U.S. market within the 'next few years' and that it will 'not invest in next generations of traditional Ford sedans for North America,'" reports Clifford Atiyeh for Car and Driver on April 25.
In a separate post on Medium, Ford's president of global markets Jim Farley said Ford's trucks and SUVs will soon become 86 percent of the company's U.S. volume. In its statement, Ford said it will rely solely on a two-car lineup, the new Focus Active—a raised, body-cladded version of its all-new Focus hatchback (a crossover, in other words)—and the Mustang.
The Fusion sedan, which includes a hybrid and plug-in hybrid model, "will stick around the longest—at least for the next couple of years," adds Atiyeh. 
The Taurus will cease production by March 2019. The subcompact Fiesta sedan and hatch will die in May 2019. The C-Max, Ford's only dedicated hybrid in the U.S. market, will disappear [this month]. The plug-in C-Max Energi was dropped last year.
General Motors, the largest U.S. auto manufacturer, "is moving along the same lines," adds Ferris of CNBC.
SUVs = lower fuel economy, more greenhouse gas emissions
As posted earlier, "The global S.U.V. boom is a roadblock in the march toward cleaner cars...," reported Hiroko Tabuchi for The New York Times on March 3. According to John German of the International Council on Clean Transportation, "[t]he fuel economy/GHG targets for light trucks [in the U.S.] are more than 25% lower than the targets for cars with the same footprint (wheelbase times track width)..."
More electric vehicles
Ford may be abandoning cars, but it is by no means giving up on electric vehicles (EVs), just don't call them electric cars anymore.
While "the Fusion Energi will be Ford's only plug-in," writes Atiyeh, he adds that hybrid versions of the Mustang, F-150, and more crossovers" will be introduced, and a "dedicated 'performance utility EV' will arrive in 2020." Most of the SUV models will be electrified in some form, either as hybrids and/or plug-in electric vehicles, reported Eric C. Evarts of Green Car Reports on March 15.
Safety
One of the reasons Americans have flocked to SUVs is because they perceive them to be safer. It is true that "new small cars are safer than they've ever been, but new larger, heavier vehicles are still safer than small ones," reported Ronald Montoya, Edmund's senior consumer advice editor, on Feb. 16, 2017.
It's a matter of physics: Bigger and heavier is safer than smaller and lighter. Large vehicles weigh more and have longer hoods and bigger crush zones, which gives them an advantage in frontal crashes.
However, Montoya noted that this truism doesn't apply to older cars. Earlier models of SUVs also had serious rollover problems making them more dangerous than cars.
But "pound for pound,  SUVs pose more risk" to the occupants of other vehicles, reported the Insurance Institute for Highway Safety (IIHS) in 2005. Furthermore, in their May 8 report, posted here, they attributed the design of the front end of SUVs as one reason why pedestrian fatalities have jumped 46 percent since 2009 to nearly 6,000 deaths in 2016. Angie Schmitt expands on that threat on May 9 in Streetsblog USA, "Study Links Rise of SUVs to the Pedestrian Safety Crisis."
Increasing gas prices
Gas prices are now at a three-year high, approaching a national average of $3 a gallon, and are expected to reach a four-year high this summer, according to CNBC. However, "prices would have to go to $5 or $6 a gallon to really shift people out of trucks, said AutoNation CEO Mike Jackson," reports Ferris for CNBC on May 1. He also noted that "SUVs have become far more fuel efficient in recent years, narrowing the gap with passenger vehicles."
Update: In a follow-up piece posted May 11 in Car and Driver, Ford CEO Jim Hackett and chairman Bill Ford clarify that "Ford is Reinventing Cars, Not Killing Them." But Atiyeh doesn't appear convinced.
FULL STORY: Abandon Car! Ford Dropping All Passenger-Car Models Except Mustang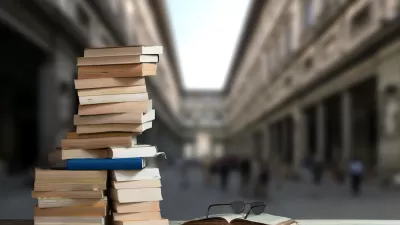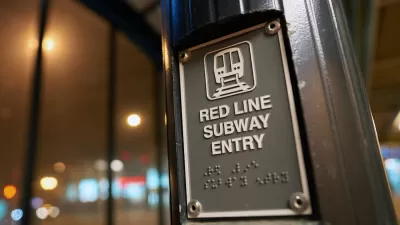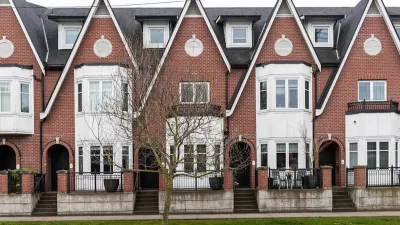 More Affordable Housing for People, Less for Cars
Most jurisdictions have off-street parking requirements that increase motorists' convenience but reduce housing affordability. It's time to reform these policies for the sake of efficiency and fairness.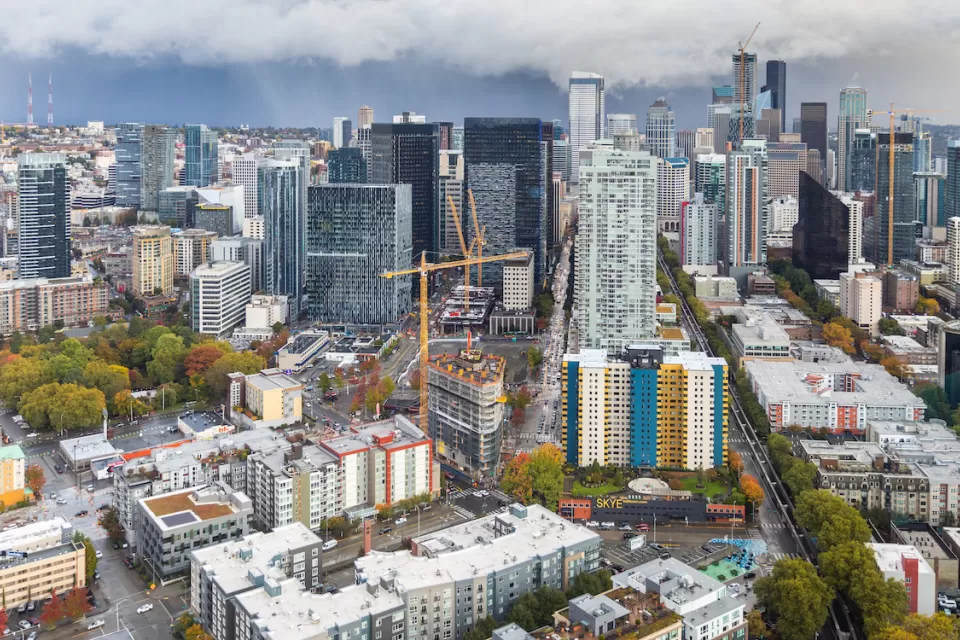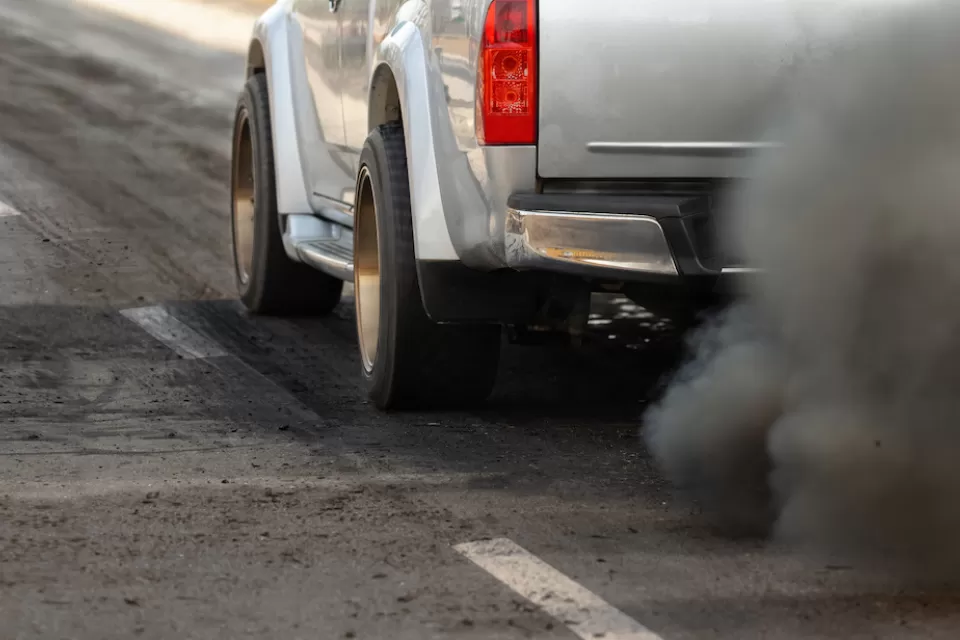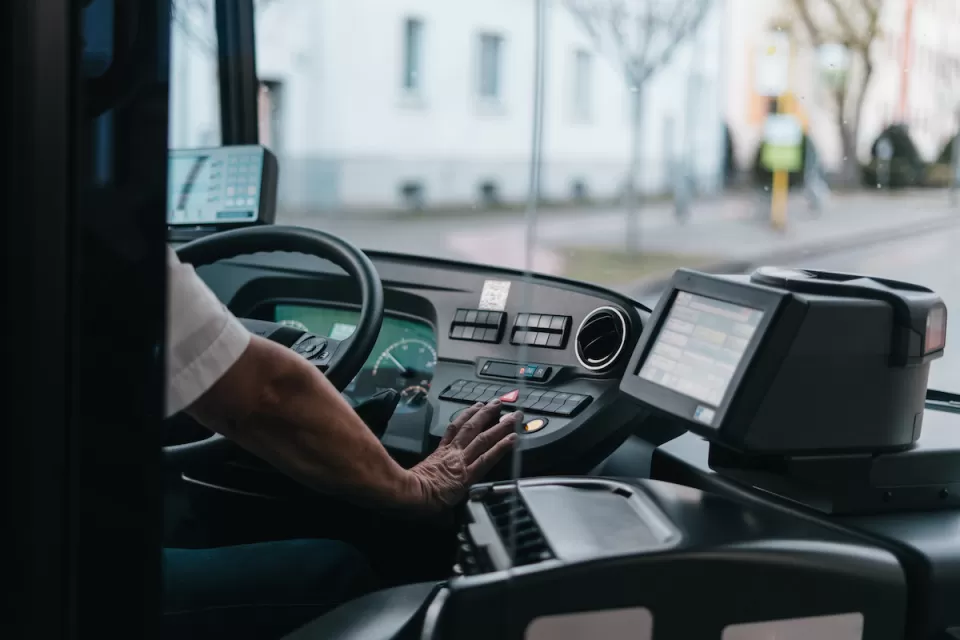 This six-course series explores essential urban design concepts using open source software and equips planners with the tools they need to participate fully in the urban design process.
Learn the tools for implementing Universal Design in planning regulations.
View More