Next month, the Trump administration rolls out one of their most significant environmental rollbacks, freezing auto emission and fuel efficiency standards at 2020 levels. The deal unveiled by Gov. Gavin Newsom on Thursday may upend Trump's plans.
---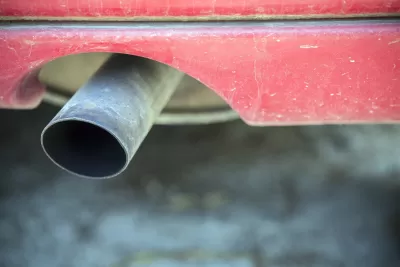 Martine Powers, the host of "Post Reports" podcast, interviews Juliet Eilperin, a senior national affairs correspondent with The Washington Post, on the significance of a secret deal worked out between Ford Motor Company, Honda, BMW of North America, Volkswagen Group of America and the state of California after five months of secret negotiations, unveiled by Gov. Gavin Newsom on July 25.
"Few issues are more pressing than climate change, a global threat that endangers our lives and livelihoods," said Governor Gavin Newsom in a statement.
California, a coalition of states, and these automakers are leading the way on smart policies that make the air cleaner and safer for us all. I now call on the rest of the auto industry to join us, and for the Trump administration to adopt this pragmatic compromise instead of pursuing its regressive rule change.
"This is huge news," Eilperin tells Powers. "This [deal] will undercut President Trump's most significant climate policy reversal of former President Obama," referring to last year's proposed new rule, the Safer Affordable Fuel-Efficient Vehicles Rule for Model Years 2021-2026, expected to be finalized this summer.
It's extraordinary. The fact that they were in secret talks for five weeks, which we were the first to report, is really something that just is not done...The auto industry tries very hard to speak with one voice...They talk as a group because they feel that even though they are in very different places, their strongest negotiating point is when they can be united, and so the fact that a handful of companies have broken off; talked behind closed doors to California, and not even informed all their other partners in the auto industry about the deal they were crafting, really shows how anxious they were at the idea that they might be facing uncharted territory going forward.
The "uncharted territory" refers to the division between California and the Trump administration in terms of agreeing to one standard. The Clean Air Act authorizes the U.S. Environmental Protection Agency to give California a waiver that allows them to set stricter auto emission standards which have also been adopted by 13 other states (known as Section 177 states) and the District of Columbia, accounting for over a third of the U.S. auto market.
"So what automakers were facing was the prospect that the federal government would say you can have less efficient cars but a third of the U.S. market would still be requiring more efficient fleets," adds Eilperin. In addition, Eilperin floats the possibility that a Democrat could replace Trump in next year's election who might issue much stricter rules.
The deal
"In a joint statement, the four automakers said their decision to hash out a deal with California was driven by a need for predictability, as well as desires to reduce compliance costs, keep vehicles affordable for customers and be good environmental stewards," write Eilperin and Brady Dennis in the article the podcast is based on.
Under the new accord [pdf], the four companies, which represent about 30 percent of the U.S. auto market, have agreed to produce fleets averaging nearly 50 mpg by model year 2026. That is one year later than the target set under the Obama administration.

As part of the new deal, California pledged to certify vehicles from the four automakers and provide the companies additional flexibility in meeting each year's emissions goal: They will improve their fleet's average efficiency by 3.7 percent a year, as opposed to 4.7 percent dictated under the Obama-era rules.
Powers (in the podcast) asks how significant it is that these four automakers agreed to the stricter standards – "will that have that big of an effect on actual emissions in the country?"
"This is incredibly significant because the transportation sector is now the biggest source of greenhouse gas emissions in the U.S., accounting for roughly 28 percent [sic] of the nation's carbon output," responds Eilperin. Unlike the power sector, where many greener alternatives to coal exist, "when it comes to cars, 98 percent of them still run on oil."
I think the real question mark going forward is who else joins on. That's what we're absolutely going to be looking for in the days to come...The company to watch at this point is General Motors...that will have huge ramifications for what kind of cars and light trucks Americans will be buying in the years to come.
The U.S. light-duty fleet
On that last note, about the kind of cars and light trucks Americans will be buying, Eilperin and Dennis present some starting data on the changing composition of nation's auto fleet in the accompanying article:
According to the Alliance of Automobile Manufacturers, 69 percent of last year's new-vehicle sales were light trucks — meaning SUVs, vans and pickups — compared with 31 percent for cars. Light trucks accounted for more than half of new-vehicle sales in all 50 states in 2018, with the Ford F-series, Chevrolet Silverado and Ram pickups the top three sellers. Those three models alone accounted for 11.6 percent of sales last year, compared with hybrids' 1.9 percent share and fully electric vehicles' 1.2 percent.
It's all about California
"I think that this is so interesting because it's not just about cars," reflects Powers. "It's about the fact that you have this state government that could step in and institute a policy that can affect the country and world even though it's in direct conflict with what the federal government is trying to do."
"It really underscores the role that particularly California has been playing in the Trump era," responds Eilperin.
They've been obviously doing this for a long time. They were the first state to adopt tailpipe standards curbing greenhouse gas emissions [in 2002] and so they've been in the vanguard on environmental policy for years and forcing the federal government to play catch-up.

But you really are seeing this decentralization where you have states and the private sector in many ways driving outcomes because you have the federal government pulling back.
Eilperin points to the power sector, noting that while the "Trump administration is working to unravel these federal requirements, the private sector is moving ahead without them. So we really are in a whole new world when it comes to the environment and federal rules."
Related in Planetizen:
Hat tip to Larisa Manescu, Sierra Club.
FULL STORY: California's secret climate deal with automakers bypasses Trump administration regulations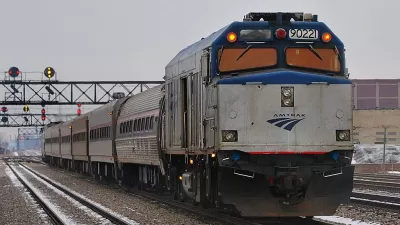 Amtrak Ramping Up Infrastructure Projects
Thanks to federal funding from the 2021 infrastructure act, the agency plans to triple its investment in infrastructure improvements and new routes in the next two years.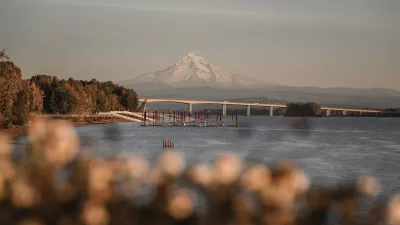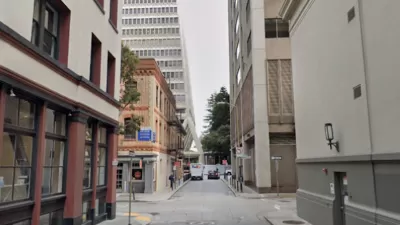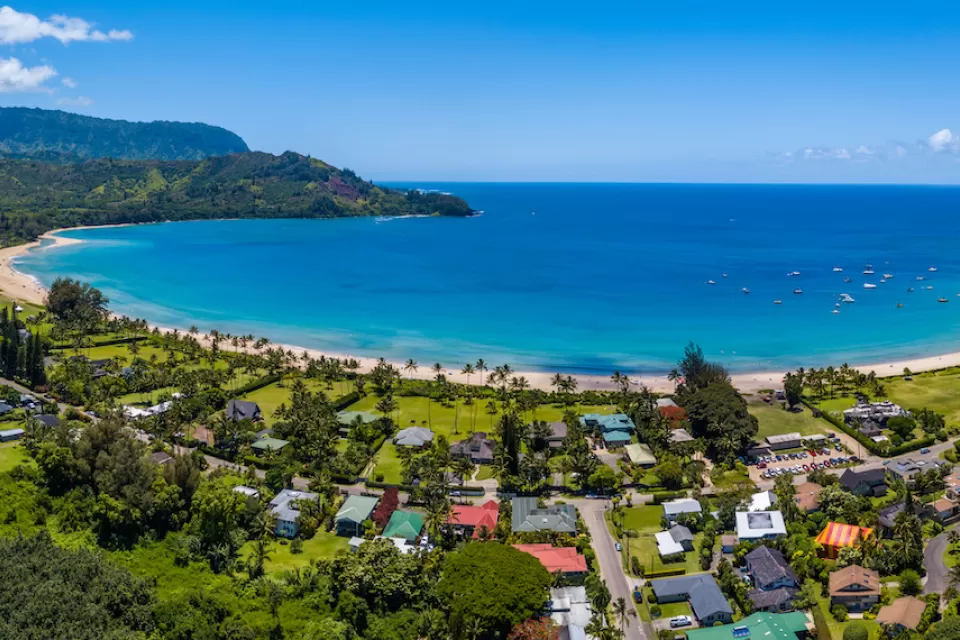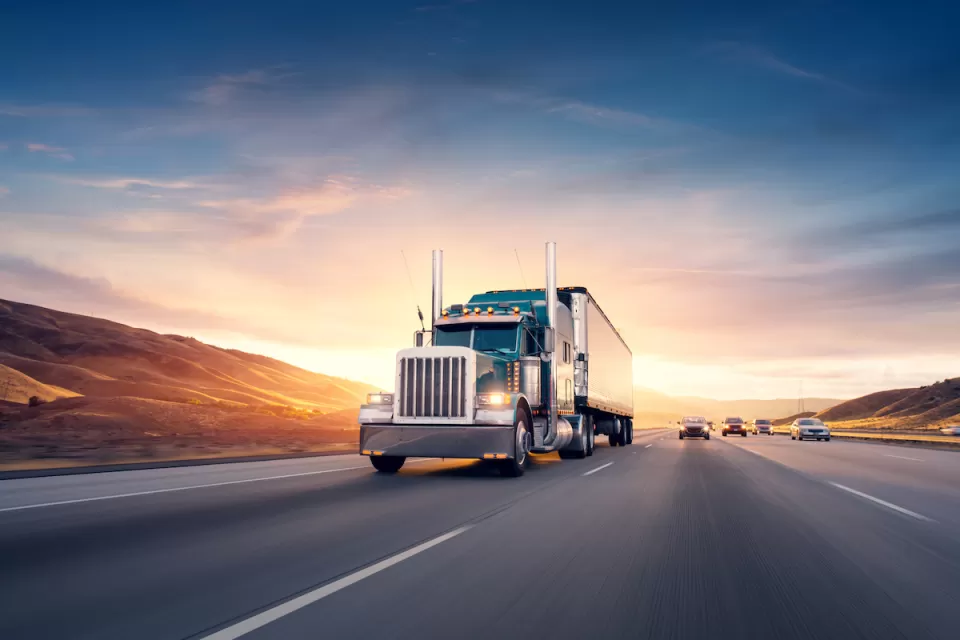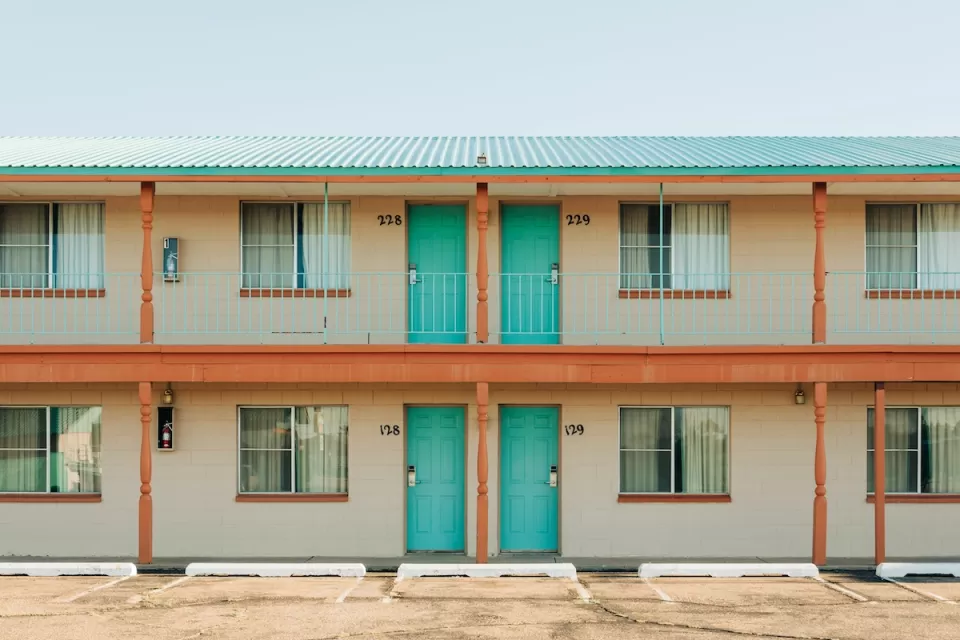 This six-course series explores essential urban design concepts using open source software and equips planners with the tools they need to participate fully in the urban design process.
Learn the tools for implementing Universal Design in planning regulations.
View More