Ending the talks means litigation will have to settle the conflict over the two standards: California and 12 other states continue to use the Obama-era standard of 36 mpg by 2025, while the administration's rule freezes standards at 2020, or 29 mpg.
---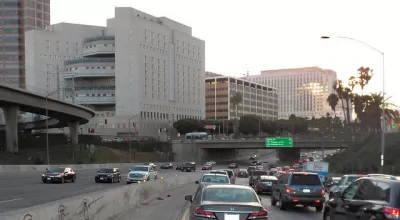 "The Trump administration has broken off talks with the California Air Resources Board [CARB] over vehicle fuel-efficiency standards and is on track to roll back standards set by President Barack Obama, the White House said in a statement Thursday [Feb. 21]," report Steven Mufson and Brady Dennis for The Washington Post.
California and the Trump administration have been sparring over greenhouse gas emissions standards for cars and light trucks since at least April 2 of last year when the U.S. Environmental Protection Agency announced they would roll back the Obama-era standards and consider withdrawing the waiver that allows California and like-minded states to set stricter standards. Four months later, EPA and the U.S. Department of Transportation jointly proposed the Safer Affordable Fuel-Efficient (SAFE) Rule for vehicle model years 2021-2026 which would freeze emissions and efficiency standards at 2020 levels.
The Obama regulations, which run through 2026, would raise the corporate average fuel economy, or CAFE, standards for new cars and trucks to 36 miles a gallon in what the EPA calls real-world driving. The sticker mileage would rise as high as 54.5 miles a gallon. The Trump administration change would reduce that to 29 miles a gallon in real-world driving, according to Dan Becker, director of the Safe Climate Campaign.
The White House accused CARB of having "failed to put forward a productive alternative," but "California officials said real talks never really began," report Dennis and Mufson.
"The administration broke off communications before Christmas and never responded to our suggested areas of compromise — or offered any compromise proposal at all," CARB spokesman Stanley Young said in an email. "We concluded at that point that they were never serious about negotiating, and their public comments about California since then seem to underscore that point."
"This administration's negotiations with the State of California over fuel economy and greenhouse gas emissions standards have been superficial and scant at best, or duplicitous and designed to fail at worst," said U.S. Senator Tom Carper (D-Del.), ranking member on the Environment and Public Works Committee, in a statement on Feb. 20. He added that "the timing of this news may be damaging for the nomination of Mr. Wheeler" for EPA Administrator.
With the end of communication between the White House and CARB, the outcome of a lawsuit filed May 1, 2018, by California and 16 other states and the District of Columbia against the Trump administration may determine which standards apply after 2020.
Auto industry a loser
Twelve states, known as Section 177 States, have adopted California's more rigorous emissions standards, comprising about one-third of the U.S. auto market, so the implications for the auto industry are huge. 
"As a result of the administration's decision to abandon negotiations, car makers could find themselves in a regulatory nightmare in which they have to produce different vehicles for a divided U.S. market — one class of cars that would meet the Trump administration's scaled-back standard and cleaner vehicles for California and the states that follow its regulations," writes Anna M. Phillips for the Los Angeles Times.
As posted last June, the auto industry is more aligned with CARB than the Trump administration in terms of not freezing the mileage standards. 
"[E]ssentially the [auto] industry is ignoring what Trump wants to do," auto-industry analyst Sam Abuelsamid of Navigant Research told the Associated Press.
"We know at least until this thing gets settled in the courts, we have to deal with California and the other states and have product that can sell there as well as products that can sell overseas."
On the other hand, the oil industry, particularly refineries, stand to prosper as newer vehicles will no longer be more fuel-efficient than existing ones after 2020 should the Trump standards prevail.
Environmental stakes couldn't be higher
In 2016, carbon dioxide emissions from transportation for the first time since 1978 exceeded those from the power generation sector due in part to an increase in vehicle miles traveled. Increasing fuel efficiency would mitigate the increased emissions, though potentially could increase distances driven due to the rebound effect.
A new study published Feb. 15 by David R. Keith and two other experts from the Sloan School of Management at the Massachusetts Institute of Technology found that freezing fuel efficiency standards would do lasting environmental damage in the form of increased fuel consumption and emissions.
We demonstrate that freezing CAFE between 2020–2026, one of the proposals circulated by the Trump administration, will increase fleet fuel consumption and greenhouse gas emissions until 2040 and beyond, because relatively less-efficient vehicles sold during this time would remain in use for potentially decades.

We argue for stringent fuel-economy standards for new vehicles, and for placing greater emphasis on the retirement and disposal of the oldest and most inefficient vehicles on our road.
Suspicious timing – retribution for the lawsuit on the border wall?
As with the decision by the Federal Railroad Administration on Wednesday, Feb. 20, to cancel a grant of nearly $1 billion for the California high-speed rail project and initiate action to reclaim $2.5 billion, Thursday's announcement halting talks with CARB comes days after California filed a lawsuit on Feb. 18 with 15 other states challenging President Trump's emergency declaration on the border on Feb. 15.
Related posts on Trump rollback of fuel efficiency standards and withdrawal of EPA waiver
FULL STORY: Trump administration quits fuel efficiency talks with California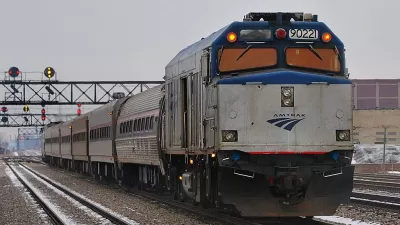 Amtrak Ramping Up Infrastructure Projects
Thanks to federal funding from the 2021 infrastructure act, the agency plans to triple its investment in infrastructure improvements and new routes in the next two years.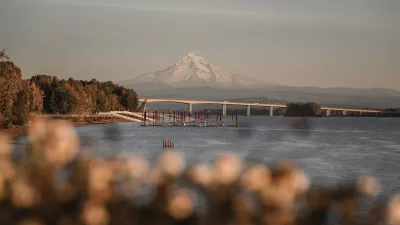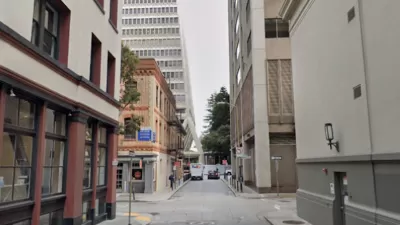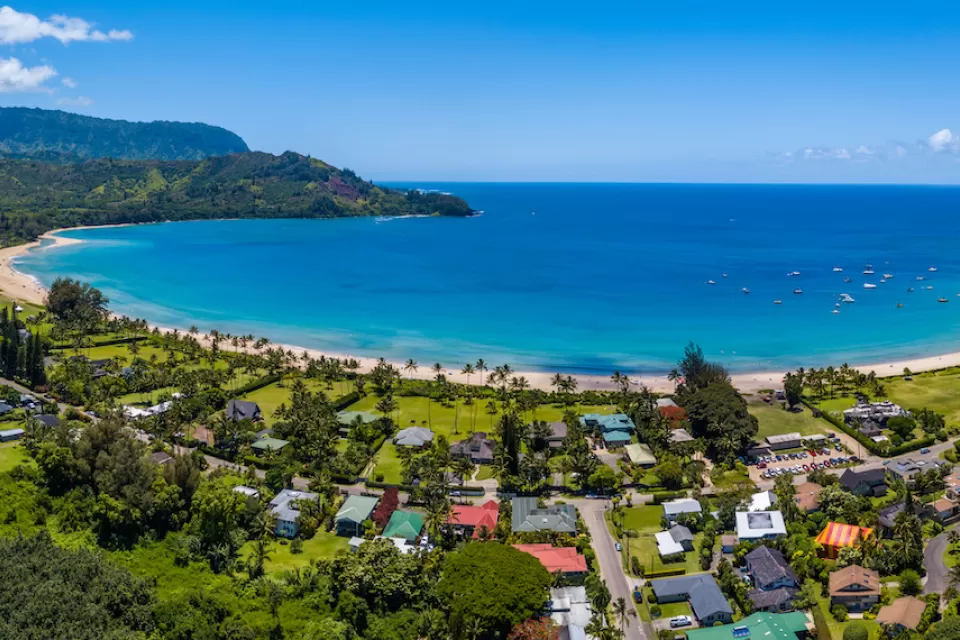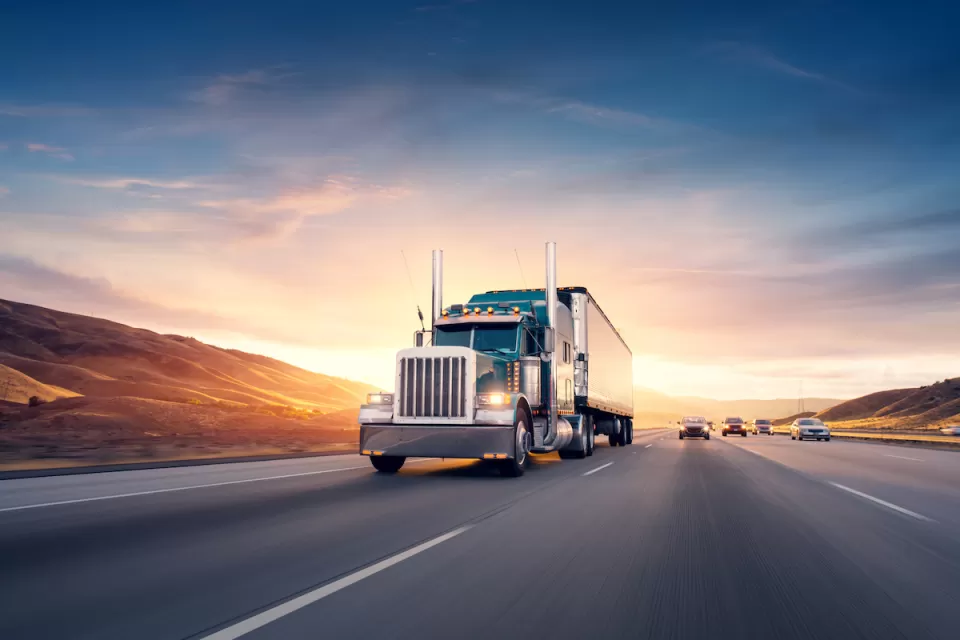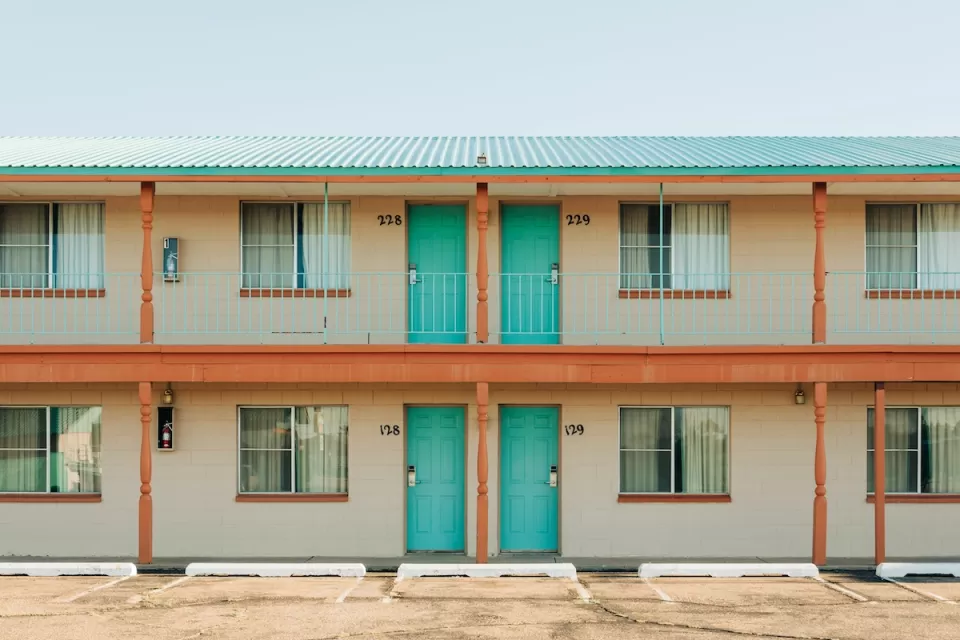 This six-course series explores essential urban design concepts using open source software and equips planners with the tools they need to participate fully in the urban design process.
Learn the tools for implementing Universal Design in planning regulations.
View More