In a major announcement that could shake-up the auto industry, Volvo Cars declared it will initiate a gradual divorce from autos solely powered by internal combustion in two years. The Chinese-owned company wants to reduce its environmental impact.
---
"Volvo Cars became the first mainstream automaker to sound the death knell of the internal combustion engine, saying on Wednesday that all the models it introduces from 2019 will be either hybrids or powered solely by batteries," reports Jack Ewing for The New York Times.
The decision is the boldest commitment by any major car company to technologies that currently represent a small share of the total vehicle market, but that are increasingly viewed as essential to combating climate change and urban pollution.
The company emphasized in its press release that the move is in keeping with its environmental commitment:
The announcement underlines Volvo Cars' commitment to minimising its environmental impact and making the cities of the future cleaner. Volvo Cars is focused on reducing the carbon emissions of both its products as well as its operations. It aims to have climate neutral manufacturing operations by 2025.
Volvo's transition to EV technology will be gradual.
"It plans to still produce existing models with conventional engines after 2019, but it will no longer introduce new models with the older technology. Depending on demand, Volvo will completely phase out cars powered solely by gasoline or diesel by around 2024.
However, not all their models by 2024 will be plug-in electric vehicles (PEVs). Some will be "mild hybrid vehicles," powered by gasoline or diesel, which are less efficient than Prius-type hybrids. "Mild hybrids take some load off an internal-combustion engine by powering accessories or providing an extra boost of power to the wheels, but generally can't propel a car on electricity alone," clarifies Stephen Edelstein for Green Car Reports.
Even so, hybrid vehicles have seen a sales decline in recent years due to cheap gas and many owners transitioning to PEVs, which include plug-in hybrid electric vehicles that can operate on both gas and battery power, accounting "for about 2 percent of passenger car sales in the United States last year," adds Ewing.
Optimistic about future of Electric Vehicles
Still, most carmakers expect the share of electric cars to grow quickly as the technology improves, prices fall and public charging stations become more commonplace. Rapid advances in self-driving cars will also encourage a shift to battery power: It is simpler to link self-driving software to an electric motor than to a conventional engine.

Influence of China's commitment to environment
While still based in Sweden, Volvo Cars was acquired  by Geely Holding Group, a Chinese multinational automotive manufacturing company, in 2010, "and has been a totally separate company from the Swedish industrial conglomerate AB Volvo since 1999," according to Wikipedia. Geely already produces EVs for China, the world's largest EV market.
While the Trump Administration's commitment to roll back environmental regulations is not helpful for the future of EVs in the United States, the Chinese government under President Xi Jinping has embraced the Paris climate agreement and reducing urban air pollution while Trump announced on June 1 that the United States would withdraw from the historic accord to stabilize the world's climate by reducing greenhouse gas emissions.
Analysts said Volvo's decision to pursue a lineup dedicated to electric and hybrid vehicles is motivated, in part, by the Chinese government's efforts to reduce harmful emissions from internal combustion engines.
"Chinese ownership of Swedish-based Volvo likely played a role in the automaker's announcement today," said Michelle Krebs, an analyst with the auto-research site Autotrader.com. "China's air pollution problems have prompted a more serious push toward cleaner automobiles."
Global auto companies will be watching Volvo to see how the move pans out. In the United States, where SUVs and other light trucks composed a record 61 percent of motor vehicle sales last year, it may take a major increase in oil prices to make Americans embrace non-oil powered vehicles.
Tesla arrival
In a related development, Neal E. Boudette reports for The Times that Tesla's long-awaited midpriced Model 3 will be rolling off assembly lines "on Friday, two weeks earlier than planned, with the first deliveries on July 28." The range is 215 miles, which is almost as good as the Chevy Bolt's range of 238 miles. Both models cost about $35,000 before a federal tax credit of $7,500 plus state rebates where applicable.
FULL STORY: Volvo, Betting on Electric, Moves to Phase Out Conventional Engines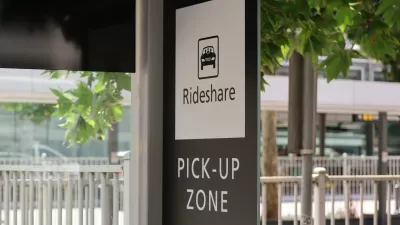 The Slow Death of Ride Sharing
From the beginning, TNCs like Lyft and Uber touted shared rides as their key product. Now, Lyft is ending the practice.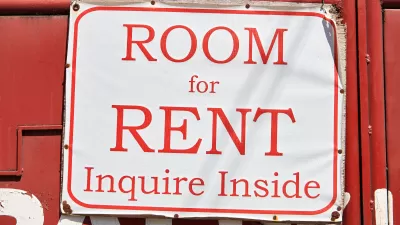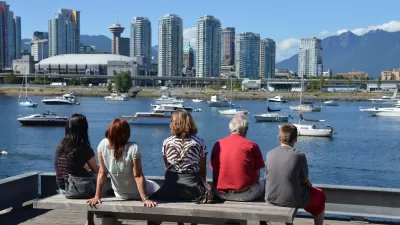 Ten Signs of a Resurgent Downtown
In GeekWire, Chuck Wolfe continues his exploration of a holistic and practical approach to post-pandemic urban center recovery, anchored in local context and community-driven initiatives that promote livability, safety, and sustainability.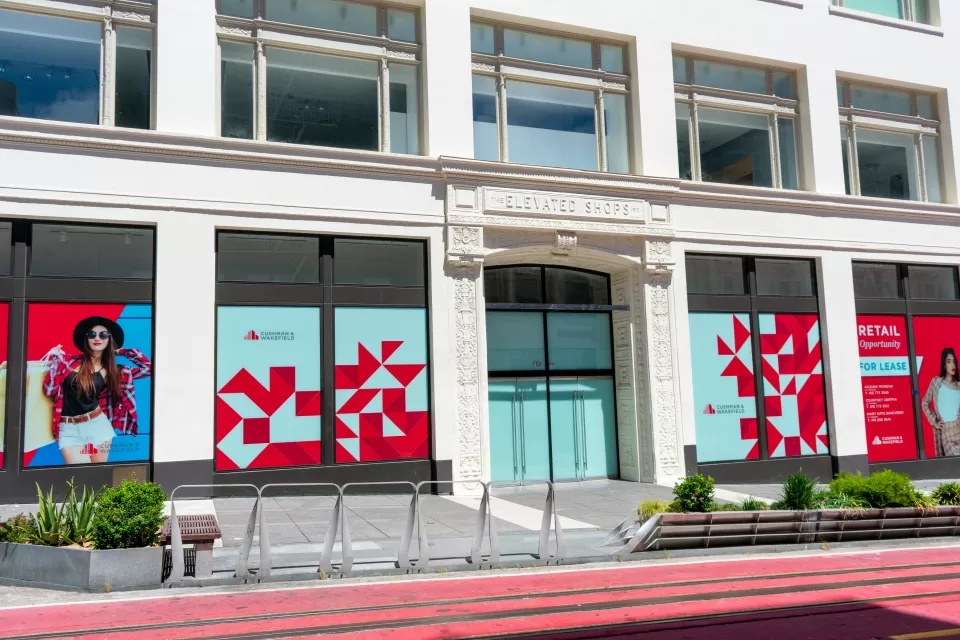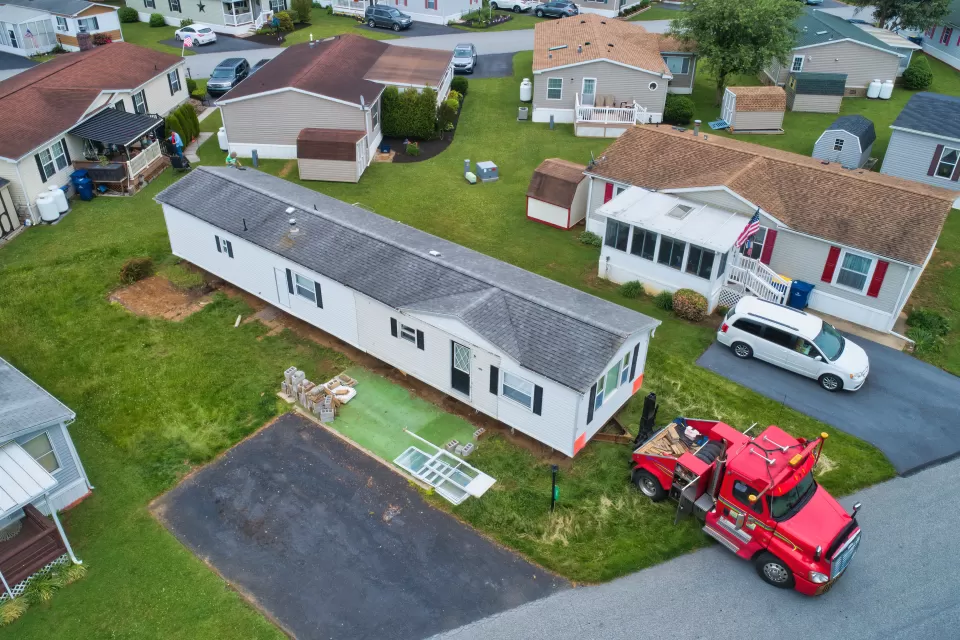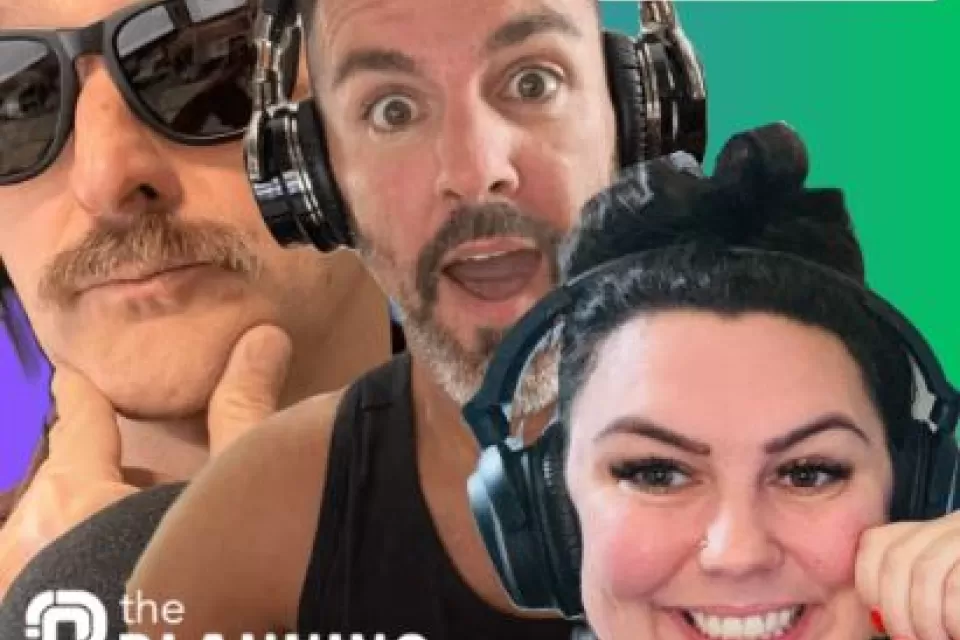 This six-course series explores essential urban design concepts using open source software and equips planners with the tools they need to participate fully in the urban design process.
Learn the tools for implementing Universal Design in planning regulations.
View More