About 50 transportation measures appeared on local ballots on November 8, 2016. To date, Planetizen reviewed outcomes in nine regions in six states. Here we compare the measures in terms of revenue, taxes, projects, and reasons for failure.
---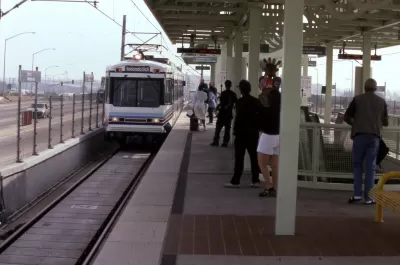 November 8 was a remarkable, if not historic day for transportation in much of the United States. Consider that voters in 26 states approved expenditures of nearly $200 billion for transportation on that one day, while the 2015 federal transportation reauthorization law, aka FAST Act, six years overdue, authorized $305 billion over five years. The Center for Transportation Excellence lists 49 city, county, regional and statewide transportation measures that appeared on ballots on November 8, of which 34 won and 15 lost, a pass rate of 74 percent.
But why only 26 states — why not more? Transit agencies will receive millions or billion of dollars in regions that had successful ballot measures, and where they failed, transportation advocates will learn from those defeats about what may be necessary to pass should they try again. Consider that San Luis Obispo County's Measure J in California fell just .37 percent short of a two-thirds supermajority requirement.
Without having the ability to ask local taxpayers for assistance, cities, counties, and transit agencies must continue to rely on limited state and federal government funding and hiking tolls and transit fares.
Special case: California
Over a third of the measures were in California where a two-thirds supermajority is necessary for approval of local tax measures intended for specific purposes due to the 1978 Proposition 13. Ten were approved — a pass rate of 59 percent. Statewide Proposition 53, which would have added restrictions on large revenue bonds, was narrowly defeated, which the center rated as a win.
Evaluation: the winners
Measure M in Los Angeles County clearly wins the 'quantity' category, with a stunning $120 billion in revenue expected in 40 years for the two half-cent sales tax measures. Measure M, placed on the ballot by the Los Angeles County Metropolitan Transportation Authority ("Metro"), is responsible for an incredible 60 percent of the revenue expected from the $200 billion

in expected tax revenue from all transportation ballot measures on November 8.
Even with 17 percent ($34 billion) going to highway construction and 16 percent ($19 billion) returned to cities for street and road infrastructure and other local programs, that leaves about $70 billion going to transit. (See expenditure plan and Measure M: Los Angeles County Traffic Improvement Plan ordinance [PDF] for precise breakdown and description of projects and programs).
Unlike Los Angeles County's multimodal measure, revenue from the Seattle area's Proposition 1 was entirely directed to Sound Transit, although transit advocate Tim Gould of the Sierra Club, pointed out in an email that the measure "would spend about $700 million on parking structures at stations in the suburbs."
Also unlike Measure M, which was based on two, half-cent sales taxes, Prop. 1 was based on a half-cent sales tax, a property tax, and a motor vehicle excise tax. The three taxes will bring in $27.7 billion over the next 25 years to fund the $53.8 billion Sound Transit 3 plan.
However, Prop 1 would have failed big time if held in California as it passed with 53.9 percent of the vote. It would have been almost 13 percent short if Washington had a two-thirds threshold like California.
In the Bay Area, a regional BART measure and a Santa Clara County measure to fund a BART extension as well as other county transportation projects were big winners, surpassing the two-thirds threshold with 70.07 percent and 71.74 percent of the vote, respectively. That's an additional $3.5 billion for BART from a property tax and $6.3 billion for the Santa Clara Valley Transportation Authority from a half-cent sales tax the region will receive.
In Georgia, the Metropolitan Atlanta Rapid Transit Authority (MARTA), Atlanta, and Fulton County were winners of three sales tax winners that showed the different transportation priorities of city and suburbs. The two Atlanta measures, one for MARTA, the other for active transportation projects won big, with 71 percent and 68 percent of the vote respectively.
In Marion County, Indiana, a diverse coalition of transit advocates were successful in backing not a regressive sales tax but a progressive income tax to improve bus transit in the Indianapolis region.
Losers
In some respects, there is more to learn from measures that lost.
Take Broward County

, for example. Had the county metropolitan planning organization decided not to get involved and just let the county transportation measure, which would benefit transit as well as roads, appear on the ballot, cities, county, and transit agencies would be enjoying a new half-cent or more sales tax revenue source like their neighbor,

Palm Beach County

, where a

one-cent sales tax

for roads and schools was approved by voters.
In California, the lessons weren't so simple for Ventura and San Luis Obispo Counties

where county sales tax measures failed to reach the two-thirds threshold. It's up to city and county leaders to decide next steps, if any.
In the four-county 

Detroit area

, hopes were dashed to reach a simple majority when suburban 

Macomb County

 essentially killed the

millage measure

as it received only 40 percent support. This was not atypical other than the depth of the opposition. Aforementioned successful regional transit measures in the Bay Area and Seattle also saw reduced support by more suburban counties.
=====================================================================================
Results of local ballot measures decided by voters on November 8, 2016 found on Planetizen:
FULL STORY: November 2016 Transportation Ballot Measure Synopiss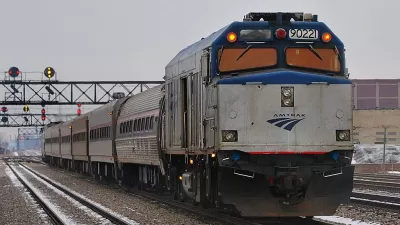 Amtrak Ramping Up Infrastructure Projects
Thanks to federal funding from the 2021 infrastructure act, the agency plans to triple its investment in infrastructure improvements and new routes in the next two years.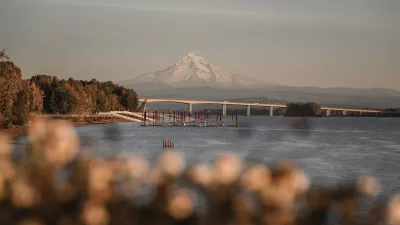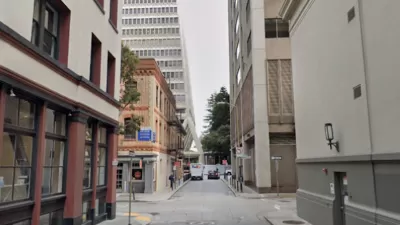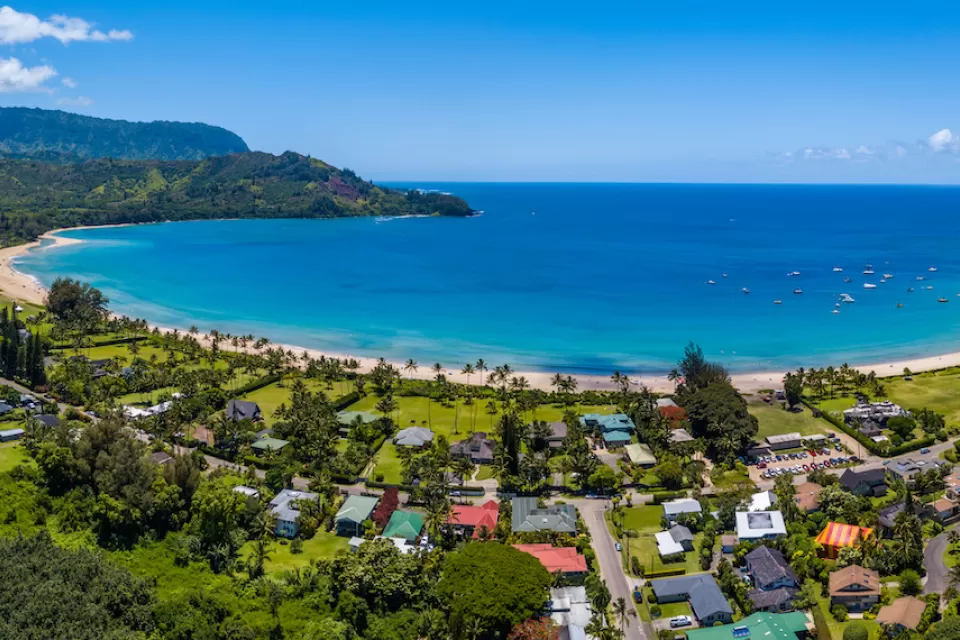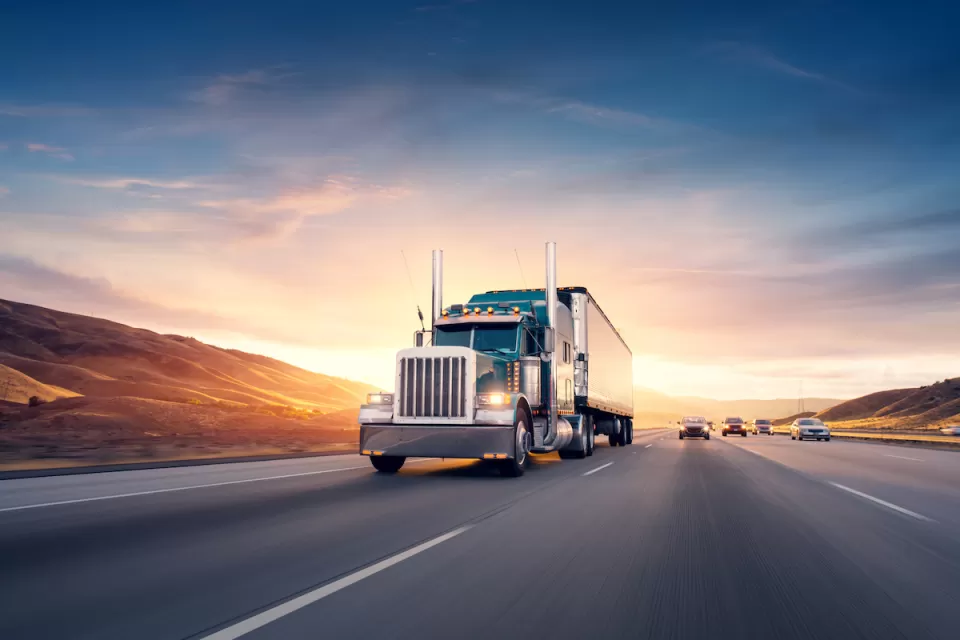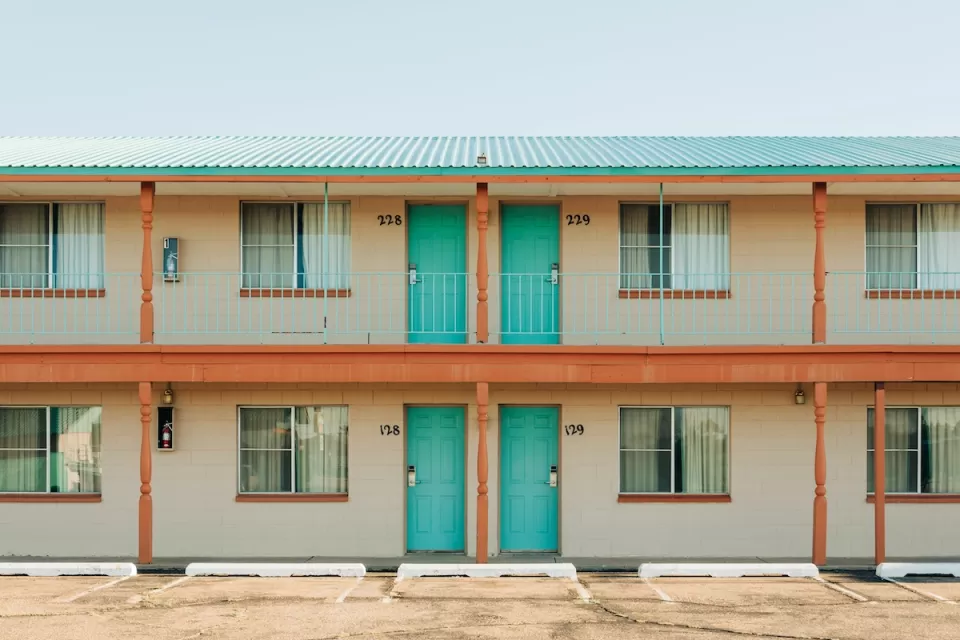 This six-course series explores essential urban design concepts using open source software and equips planners with the tools they need to participate fully in the urban design process.
Learn the tools for implementing Universal Design in planning regulations.
View More