Due to the emergence of the more transmissible Delta variant, Los Angeles County's masking guidance goes beyond what the CDC and the state health department recommend for those who are fully vaccinated. St. Louis has joined them.
---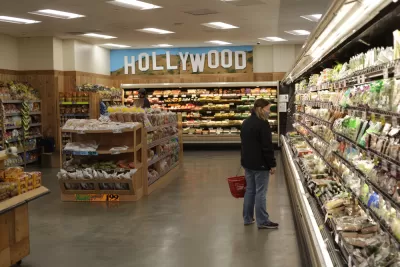 A discomfiting reminder was issued on the Monday before the Independence Day holiday weekend by the nation's largest and hardest-hit county during the 2020-2021 pandemic that the coronavirus has not been quashed, infections are rising, and everyone should consider masking when indoors in public places.
"Donning face coverings in public indoor places was the norm until only recently, and is still required for the unvaccinated,"  writes Luke Money, a metro reporter for the Los Angeles Times, on June 28 (source article).
As part of California's June 15 reopening, though, the state aligned with guidance from the CDC that people who are fully vaccinated no longer needed to wear masks in most situations.
So why the change?
"With increase [sic] circulation of the highly transmissible Delta variant, the Los Angeles County Department of Public Health (Public Health) strongly recommends everyone, regardless of vaccination status, wear masks indoors in public places as a precautionary measure," states their press release.
In the week ending June 12, Delta variants comprised of nearly half of all variants sequenced in Los Angeles County. The Centers for Disease Control and Prevention (CDC) noted that Delta variants are now responsible for about one in every five new infections across the country, up from approximately one in every 10 the week before.
[Update from AARP: "In just a few months' time, the delta variant went from being nonexistent in the U.S. to now making up about 25 percent of new COVID-19 cases, Centers for Disease Control and Prevention (CDC) Director Rochelle Walensky confirmed in a July 1 briefing. In some areas of the country, it's responsible for 50 percent of new infections, and Walensky predicts that in a few weeks, the 'hyper transmissible' variant will eclipse the current front-runner, alpha, and become the most common coronavirus variant in the U.S."]
Public Health strongly recommends people wear masks indoors in settings such as grocery or retail stores; theaters and family entertainment centers, and workplaces when you don't know everyone's vaccination status. Until we better understand how and to who the Delta variant is spreading, everyone should focus on maximum protection with minimum interruption to routine as all businesses operate without other restrictions, like physical distancing and capacity limits.
Three days later, St. Louis joined Los Angeles in issuing the same recommendation, wrote health reporter Michele Munz for the St. Louis Post-Dispatch.
"For vaccinated individuals, the health departments advise residents to wear masks or other face coverings whenever they are indoors with other people whose vaccination status is unknown," the St. Louis and St. Louis County health departments said Thursday about their joint health advisory [pdf].

Jefferson County also on Thursday released a similar advisory.
Like LA Public Health, St. Louis health officials are concerned that fully vaccinated people may unknowingly transmit the virus "to children younger than 12, who are not yet eligible to receive vaccinations, as well as to unvaccinated adults."
Until more people are vaccinated, individuals should use other tools to protect themselves against transmission of the virus, including wearing a mask and social distancing, St. Louis-area health officials urged. Just 39% of the population has completed vaccination in Missouri.
Missouri and California
While the two states are on opposite ends of coronavirus health metrics in vaccinations and case incidence, new infections increased by almost the same percentage during the last two weeks.
While California has a much higher vaccination level, with 50% of its population fully vaccinated on July 3, about three percent above the national level, daily new infections increased by 36% during the last two weeks to a 7-day rolling average of 1,219, or 3 per 100,000 residents, just a bit lower than the U.S. average of 4 per 100k people, according to The New York Times coronavirus database.
Missouri had a daily average of 865 new cases, or 14 per 100k residents, an increase of 34% during the last two weeks, according to the Times' Missouri tracker on July 3. Statewide, 39% of the population is fully vaccinated and 45% partially vaccinated, ranking #13 lowest in the latter metric, according to Covid Act Now, tied with South Carolina, Oklahoma and Indiana.
Nationwide, 47.4% and 54.9% of the population is fully and partially vaccinated on July 4, according to the CDC. As for the adult (18+) population, 67.1% is partially vaccinated, 2.9% shy of the target that President Joe Biden had set for the holiday.
Missouri had the nation's third-highest case incidence after Arkansas (16 per 100k) and Nevada (15 per 100k), according to the Times tracker on July 3.
[See recent post on Missouri to compare metrics from June 20: Pandemic Geography: Missouri Outbreak Driven by Delta Variant].
Urban vs. Rural
St. Louis County, St. Louis City, and Jefferson County are the first, fourth, and seventh most populous counties in Missouri,  respectively, and all well below the state's daily average case incidence of 14.9 per 100,000 people, as shown on the Covid Act Now database. Daily average new cases on July 3 were 8.4 per 100k, 5.0 per 100k, and 6.2 per 100k on July 3, respectively.  Among the 115 counties, they ranked #38, #24 and #23 lowest, with #115 being Dallas County at 59.2 per 100k.
[See related post: Vaccination Disparities Between Urban and Rural America, May 25, 2021]
Take-away
The CDC and Biden administration is sticking by their May 13 decision to end indoor masking in public places for fully vaccinated people, although they do acknowledge that local authorities should be given the flexibility to call for stronger rules. Neither Los Angeles nor St. Louis has issued such rules – both are making recommendations.
Vaccination levels in the U.S. may have plateaued according to recent polling. As infections rise in  counties, regardless of their levels of vaccinations, local public health departments may wish to follow in the footsteps of Los Angeles and St. Louis.
Additional related posts:
FULL STORY: L.A. County urges everyone to wear masks indoors as Delta variant spreads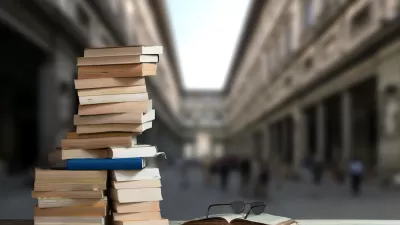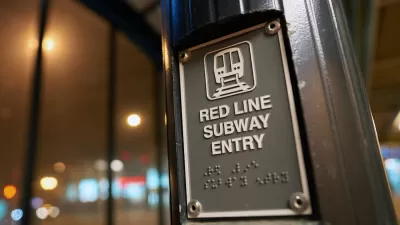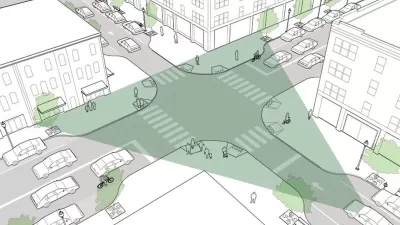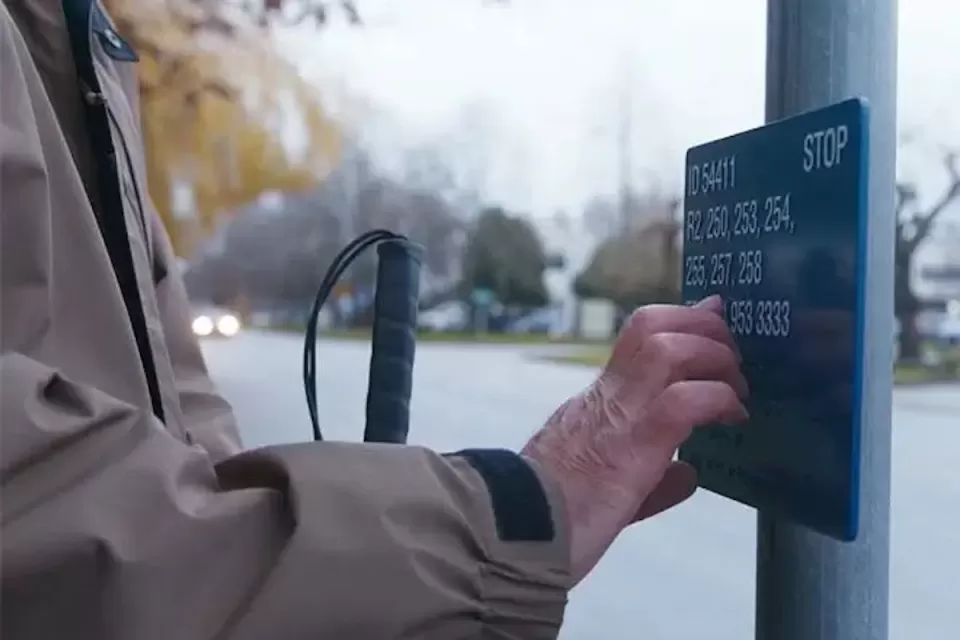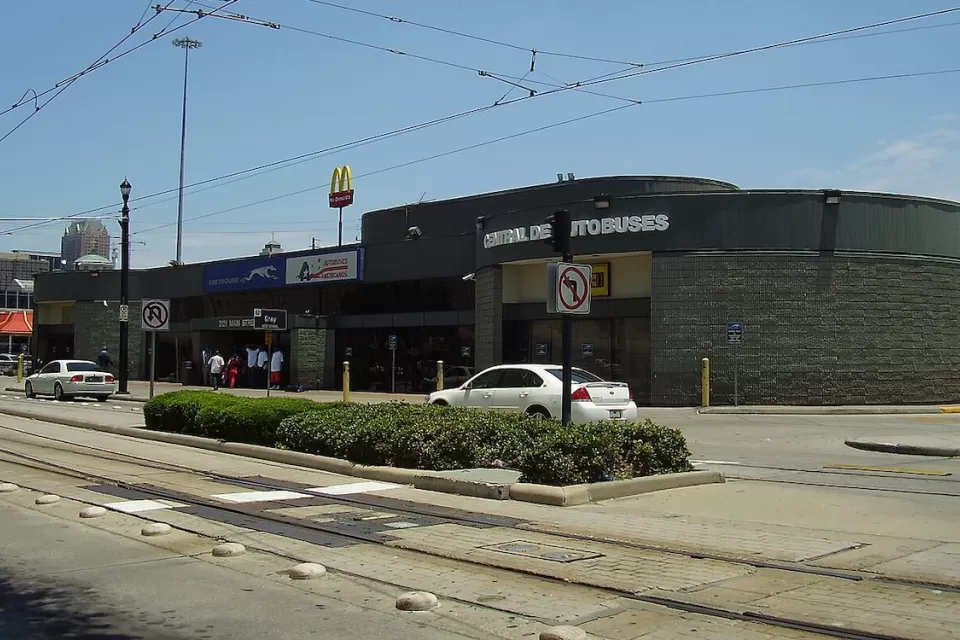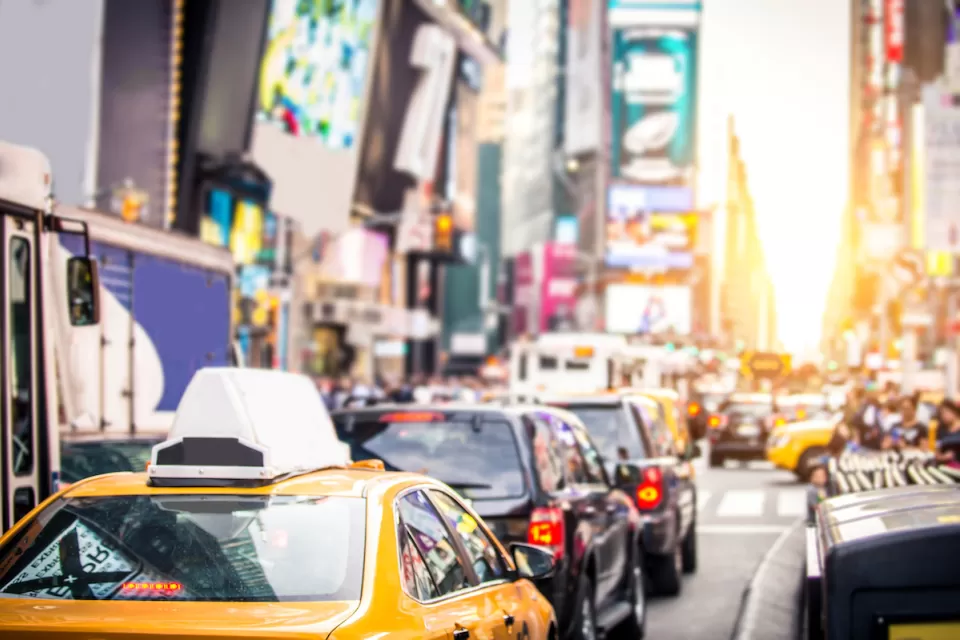 This six-course series explores essential urban design concepts using open source software and equips planners with the tools they need to participate fully in the urban design process.
Learn the tools for implementing Universal Design in planning regulations.
View More