Americans are experiencing their first near-normal holiday weekend, though masks are still required for all traveling at airports and on planes, buses and trains. We take a look back and forward at where the U.S. may be heading in the pandemic.
---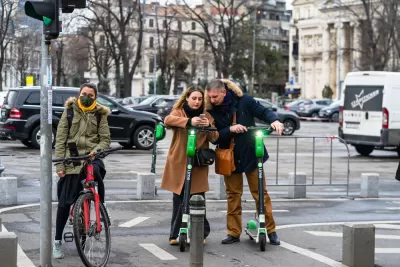 Phil Mattingly, a senior White House correspondent for CNN, began his commentary as the anchor for Inside Politics Sunday by noting that the progress in vaccinating Americans against COVID-19, a new infectious disease that has killed over 593,000 Americans since February 2020, is largely responsible for "the first relatively normal holiday weekend Americans have had since the pandemic began 15 months ago." 
On Memorial Day, half of Americans (of all ages) are partially vaccinated and 51% of all American adults (18+) are fully vaccinated, according to The New York Times vaccination tracker.
Mattingly also observed that the average daily new coronavirus cases were remarkably similar to what they were a year ago. The 7-day average was 20,055 on Sunday, just over 1,000 less than they were a year ago, according to The New York Times coronavirus database.

A year ago
Memorial Day weekend 2020 marked the first holiday travel period since the reopening of the economies of many states after the devastating spring surge that had disproportionately impacted New York and New Jersey and hotspots in Michigan, Louisiana, and Georgia, as well as the original epicenter in Seattle. Cases had plateaued but in two weeks would increase exponentially in what would become the summer surge that largely affected the South and West.
"[H]ospitalizations in at least nine states have been on the rise since Memorial Day," reported The Washington Post on June 9, 2020. 
In Texas, North and South Carolina, California, Oregon, Arkansas, Mississippi, Utah and Arizona, there are an increasing number of patients under supervised care since the holiday weekend because of coronavirus infections. The spikes generally began in the past couple weeks and in most states are trending higher.
[Related in Planetizen, posted on Memorial Day: "Reopening California: Respected County Health Official Issues Warning."]
"The seeds of the latest surge in coronavirus cases in California appear to have been planted around Memorial Day," reported the Los Angeles Times on June 29, 2020. 
It would take a few weeks of incubation. But it's now clear that Memorial Day was the beginning of California's turn from coronavirus success story to cautionary tale. A Los Angeles Times analysis has found that new coronavirus hospitalizations in California began accelerating around June 15 at a rate not seen since early April. 
And now
Mattingly asks Washington Post health policy reporter, Yasmeen Abutaleb (see CNN transcript below 08:16:36), "Is there any concern in the administration that perhaps people returning to normalcy is happening a little bit too soon for the unvaccinated?" [Contributor's note: Hence the title for this post!] 
I think there is concerns, especially with the CDC's new mask mandate [guidance] that vaccinated people don't have to wear masks indoors or outdoors. There's no way to really police that to know who's vaccinated and who's not.

So, obviously, if you are vaccinated, you could go back to your pre- pandemic activities with other vaccinated people. But I think the concern is, are unvaccinated people taking that as a license to also do that when they're not protected and if there are pockets of the country where you've got low rates of vaccination where you start to see cases go back up.
National Geographic published a report by Lois Parshley on May 27 about Fairbanks, Alaska's second-largest city, on just this concern that may be a sign of things to come for some states two weeks from now: "The next phase of the U.S. pandemic? Pockets of localized outbreaks." 
In the last two weeks of April, COVID-19 cases in the Fairbanks North Star Borough rose by 253 percent, and test positivity rates doubled to more than 10 percent. Fairbanks Memorial Hospital, which serves the entire Alaskan Interior, was soon wrestling with its largest spike of the pandemic.

No single outbreak or super-spreader event drove Fairbank's surge, says Angelique Ramirez, a physician and the chief medical officer of the main health care system in Fairbanks. Rather, this spike is the inevitable result of reopening with low vaccination rates. As such, it's a grim preview of what could be the next phase of the pandemic in the United States.  
Back to Inside Politics Sunday:
MATTINGLY: Is there an expectation that in maybe those [largely unvaccinated] pockets, you will see a little bit of surge, not from what we saw last year but some semblance of that this year?

ABUTALEB: I think concern with Memorial Day and travel expected to surge again that in some of the states, you know, Alabama only has about 29 percent of adult population vaccinated and cases that might see cases start to go back up especially if unvaccinated people are behaving the same as vaccinated without the same protection.
[Contributor's note: The New York Times vaccination tracker shows Alabama's vaccination at 29% of the total population, as opposed to the adult population, on May 28, tied with the U.S. Virgin Islands in the #4 lowest spot  after Micronesia, Marshall Islands, and Mississippi with 17%, 23%, and 27%, respectively.]
Most indoor mask mandates gone
For those who are not fully vaccinated, masking is needed to prevent viral transmission, according to the Centers for Disease Control and Prevention (CDC), particularly with the prevalence of more transmissible variants. However, after the CDC revised its masking guidance for fully vaccinated people on May 13, only four states: California, Hawaii, Illinois, West Virginia, and Puerto Rico currently have indoor mask mandates requiring all people, regardless of vaccination status, to mask up when indoors or in public places when social distancing is not possible, according to the AARP as of May 29.
The last word goes to Anthony Fauci, the nation's top infectious disease expert:
"We don't want to declare victory prematurely because we still have a ways to go," Fauci told the Guardian in an interview [published Memorial Day]. "But the more and more people that can get vaccinated, as a community, the community will be safer and safer."
Related in Planetizen:
FULL STORY: SHOWCAST: Inside Politics: Memorial Day weekend marks the first "normal" holiday since the beginning of the coronavirus pandemic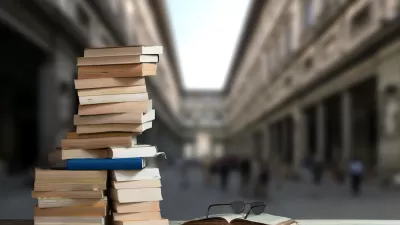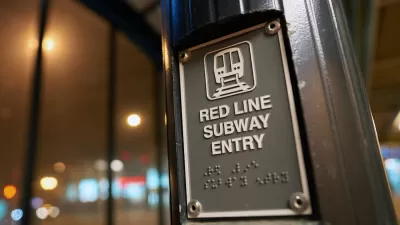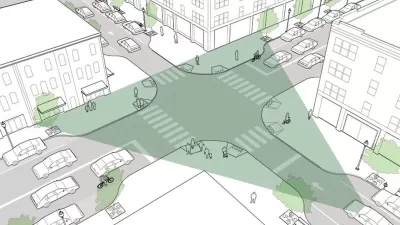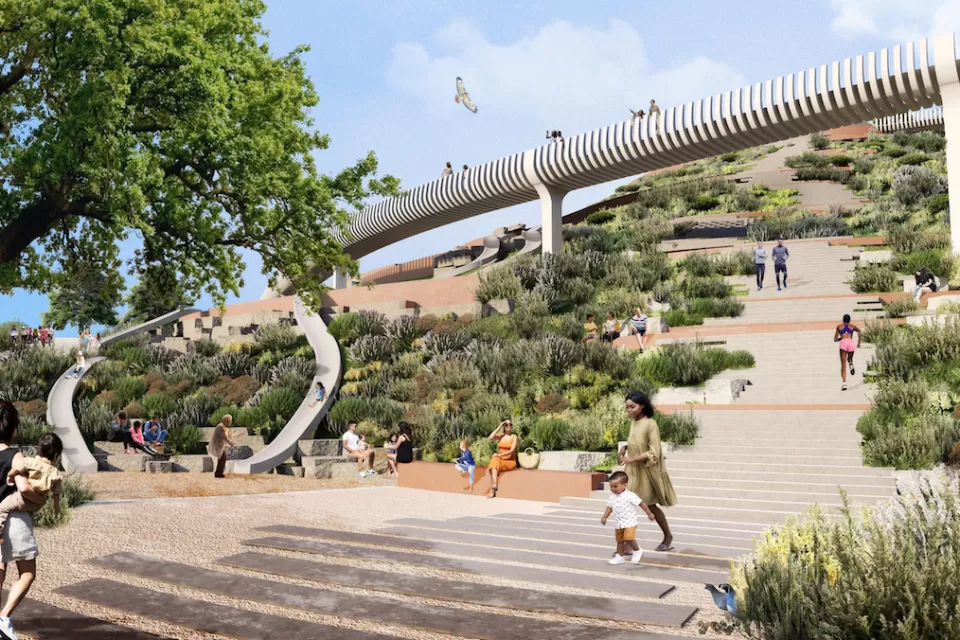 Upcycling a Landfill into a Regional Park
Los Angeles County is working with a consultant team led by Studio-MLA to transform 142 acres of the Puente Hills Landfill into parkland, creating the first new regional park in the county in over 35 years.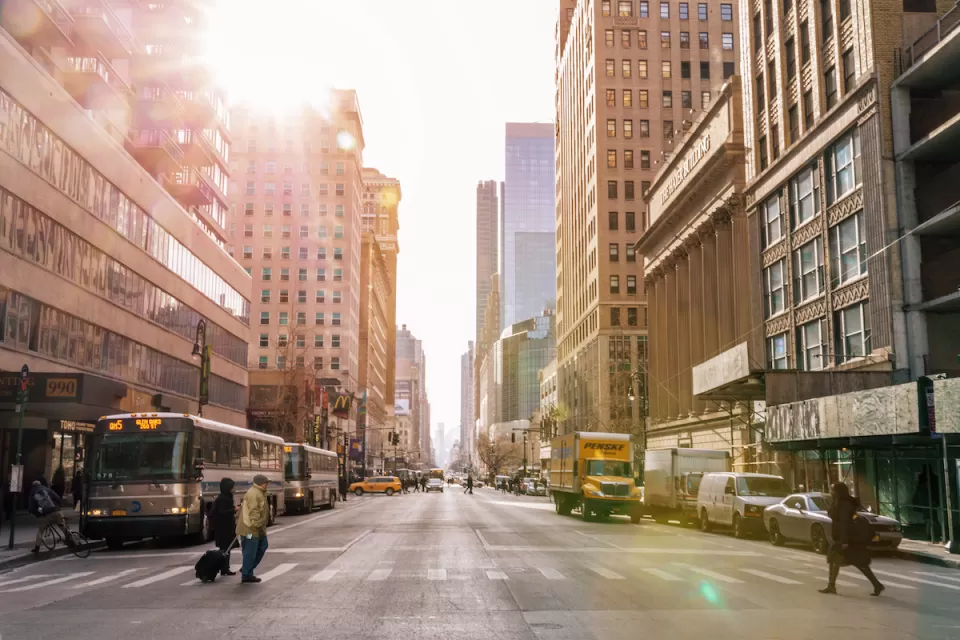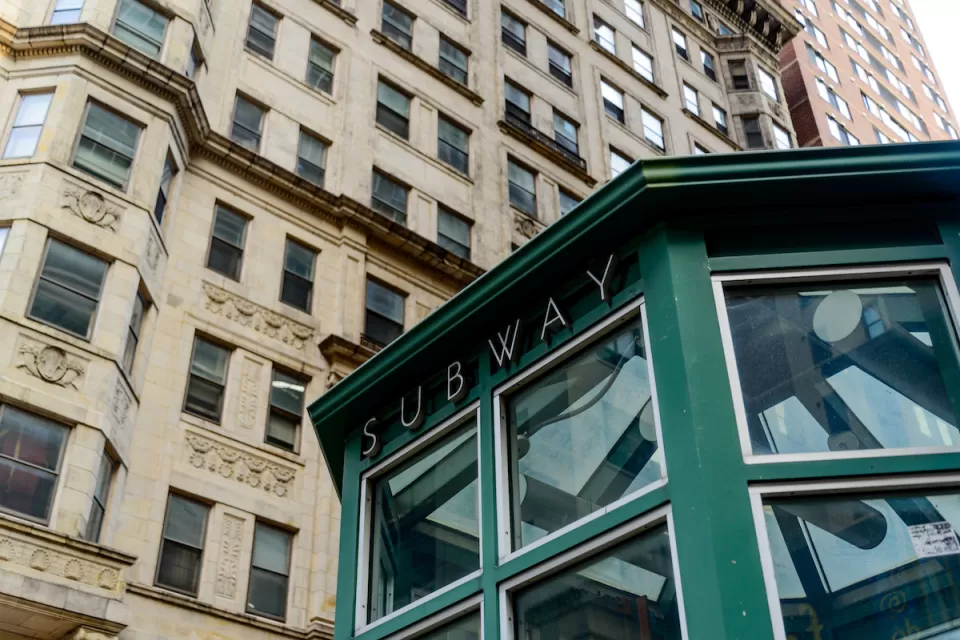 This six-course series explores essential urban design concepts using open source software and equips planners with the tools they need to participate fully in the urban design process.
Learn the tools for implementing Universal Design in planning regulations.
View More