State and national health authorities are unusually tight-lipped when it comes to so-called vaccine breakthrough infections, so one Bay Area newspaper editorial page editor did the math himself.
---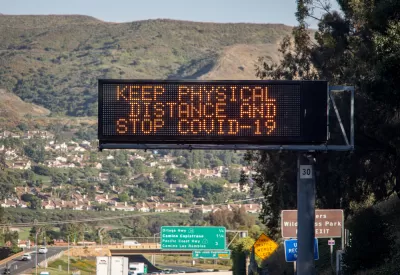 The U.S. Center for Disease Control and Prevention (CDC) calls them COVID-19 vaccine breakthrough cases. The California Department of Public Health (CDPH) prefers post-vaccine COVID-19 cases. And most fully vaccinated people are undoubtedly surprised when they become one of them.
"Breakthrough case rates are a sensitive topic, one that some health officials are trying to avoid and which has sparked a lot of handwringing in the media about how to report it," writes Daniel Borenstein, a columnist for the Bay Area News Group and editorial page editor of the East Bay Times, on August 7.
The fear is that misinterpretation of the numbers will dissuade people from getting vaccinated. But, without the data, the important push for everyone to wear masks is weakened.
That's the main point of Borenstein's column—to provide data to make the case for everyone, regardless of their vaccination status, to mask when indoors in public places or crowded outdoor spaces, echoing the revised guidance issued by the CDC on July 27 after it determined that fully vaccinated people could potentially transmit the virus, now dominated by the Delta variant, to the same extent as unvaccinated people.
Twenty percent?
Actually, Borenstein calculated the percentage to be 19%, but he had to do the math himself.
To their credit, California and many county health officials have been tracking new COVID-19 cases and cross-checking them with state vaccination lists to determine the infection rates of vaccinated and unvaccinated.

Thus, for the week of July 31, the statewide average daily rate for vaccinated people was 7 per 100,000, double what it was two weeks earlier, and for unvaccinated it was 33 per 100,000.
Note: these case incidence rates, provided every Wednesday by CDPH for the prior week, are key metrics reflecting current transmission, as opposed to percentages of cumulative data that are of questionable value considering the fast-changing nature of this pandemic.
But, amazingly, state health officials won't say what portion of all the new cases involve vaccinated people. It's not rocket science. We know the portion of the population that has been vaccinated. With the numbers the state has already released, the rest of the calculation is simple math.
Simple to Borenstein, perhaps, but not to this correspondent, and likely most Californians, particularly the fully vaccinated ones, as well. He arrived at "19% as of July 31, up from 15% about two weeks earlier."
In response to an email from this correspondent inquiring if he had heard from anyone in the health community disputing his findings, Borenstein replied in an email on August 10, "No health professional has disputed the column in any way."
Southern California
A week earlier, the Los Angeles Times reported the same percentage for the nation's most populous county. Rong-Gong Lin II and Luke Money wrote:
Los Angeles County health officials shared a seemingly ominous data point Thursday [July 22]: 20% of newly diagnosed coronavirus cases in June occurred among vaccinated people," reported . "Less than two weeks ago, they said over 99% of COVID-19 cases were among the unvaccinated."
Daily new cases in Los Angeles County averaged over 3,400 on August 10, over 29% of the state's 7-day average of almost 12,000 cases, the nation's third-highest after Florida (20,000) and Texas (12,400), according to The New York Times California and U.S. coronavirus trackers.
Bay Area
"Officials from Santa Clara, Alameda and Contra Costa counties, who track the same data for their jurisdictions, have confirmed my calculations or provided their own," adds Borenstein. "The state, for three days this past week, refused to do either."
In Contra Costa County, the seven-day average as of July 28 showed that 23% of the new cases were breakthroughs in fully vaccinated people. For Santa Clara County for about the same time period, the portion was 16%. Alameda County estimates 19% of new cases for the month of July were breakthroughs. 
San Francisco, considered along with Seattle to be the first large U.S. cities to have possibly reached community immunity due to the large (70) percentage of their population inoculated against COVID-19,  was not included in Borenstein's analysis, so I contacted the San Francisco Chronicle's health reporter, Erin Allday.
"I would say this data point is a work in progress, but I don't think 20% is too far off," emailed Allday on August 10.
I haven't done the math myself but given relatively high vaccination rates and what we're learning about the potential for breakthrough infections I wouldn't be surprised if it was even higher than 20%. At least based on the handful of outbreak scenarios I'm aware of, the proportion of cases among fully vaccinated people is sometimes well over half.
San Francisco, once considered an urban coronavirus success story, is averaging over 30 daily new cases per 100,000 residents, about the same as the state and the 33rd highest among the state's 58 counties,  according to Covid Act Now on August 11. The U.S. is averaging 36 daily new cases per 100k people.
Significance?
"The [19%] number, which contradicts a repeated public portrayal that breakthrough cases are negligible, can be easily misinterpreted," wrote Borenstein at the beginning of his column. "To be clear, this is not an indication of some sort of vaccine failure. Quite the contrary."
Breakthrough cases were expected. State data still suggests that unvaccinated people are nearly five times as likely to be infected as those who are inoculated. And almost all the hospitalizations and deaths are among unvaccinated people. Vaccines remain the most important tool for fighting the pandemic.
However, hospitalizations and deaths tell us very little about transmission, measured by positive coronavirus test results
Borenstein also takes aim at media reporting of breakthrough infections, particularly for not viewing them as a percentage of total current infections.
This past week, much media attention has misleadingly focused on a Kaiser Family Foundation survey of breakthrough data from the 24 states that are tracking breakthrough cases. It found that the cumulative infection rate for vaccinated people since the start of the year is well below 1% in all reporting states. Thus, the narrative has downplayed breakthrough cases.
As noted above, every Wednesday the California Department of Public Health reports the breakthrough rate, i.e., the incidence of positive test results as a percentage of all vaccinated residents, for the preceding week. On August 11, they reported:
For the week of August 7, the average daily COVID-19 case rate among unvaccinated Californians is 51 per 100,000 and the average daily COVID-19 case rate among fully vaccinated Californians is much lower at 8.2 per 100,000. 
That's an increase of over 55% for the unvaccinated from the prior week and 17% for the vaccinated.
No help from CDC
On May 1, the Centers for Disease Control and Prevention changed their breakthrough data collection to include only two of the three main health metrics.
As of May 1, 2021, CDC transitioned from monitoring all reported vaccine breakthrough cases to focus on identifying and investigating only hospitalized or fatal cases due to any cause. This shift will help maximize the quality of the data collected on cases of greatest clinical and public health importance.
Politico reported on July 30 that due to the high transmissibility of the Delta variant, the May 1 decision "is hindering public health officials' attempts to stem the nationwide surge of the highly transmissible Delta variant."
"Now some public health experts and lawmakers are pressuring the CDC to reverse its decision and collect comprehensive data on infections in vaccinated people — from mild to severe," wrote health care reporters Rachel Roubein and David Lim.
"Given what we know about Delta now — and more what we don't know about Delta — having a fuller picture of breakthrough cases no matter what the level of symptoms is important to be able to decide what rules and mitigation strategies you need to put in place in your community," said Adriane Casalotti, chief of public and government affairs at the National Association of County and City Health Officials.
Transmission matters
Breakthrough infections that don't result in hospitalization can result in transmission due to the high transmissibility of the Delta variant – the reason why CDC revised their masking guidance on July 27 for fully vaccinated people. Providing current, as opposed to cumulative data on the prevalence of breakthrough cases would help vaccinated people understand the importance of mask-wearing, as Borenstein notes at the end of his column.
But now that we have surpassed 10,000 daily cases in California, it's no longer insignificant that roughly one in five are from those who have already completed their shots.

It's time for everyone to wear masks.
Related in Planetizen:
FULL STORY: Borenstein: 19% of California COVID cases are breakthroughs — and why it matters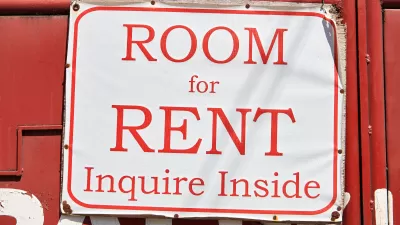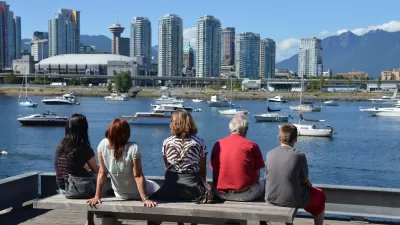 Ten Signs of a Resurgent Downtown
In GeekWire, Chuck Wolfe continues his exploration of a holistic and practical approach to post-pandemic urban center recovery, anchored in local context and community-driven initiatives that promote livability, safety, and sustainability.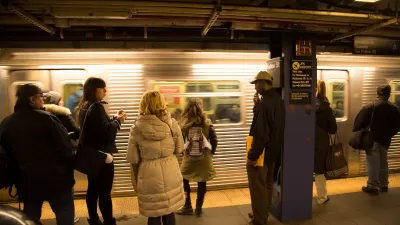 Off-Peak is the New On-Peak
Public transit systems in major U.S. cities are starting to focus on non-rush hour travelers as pre-pandemic commuting patterns shift and transportation needs change.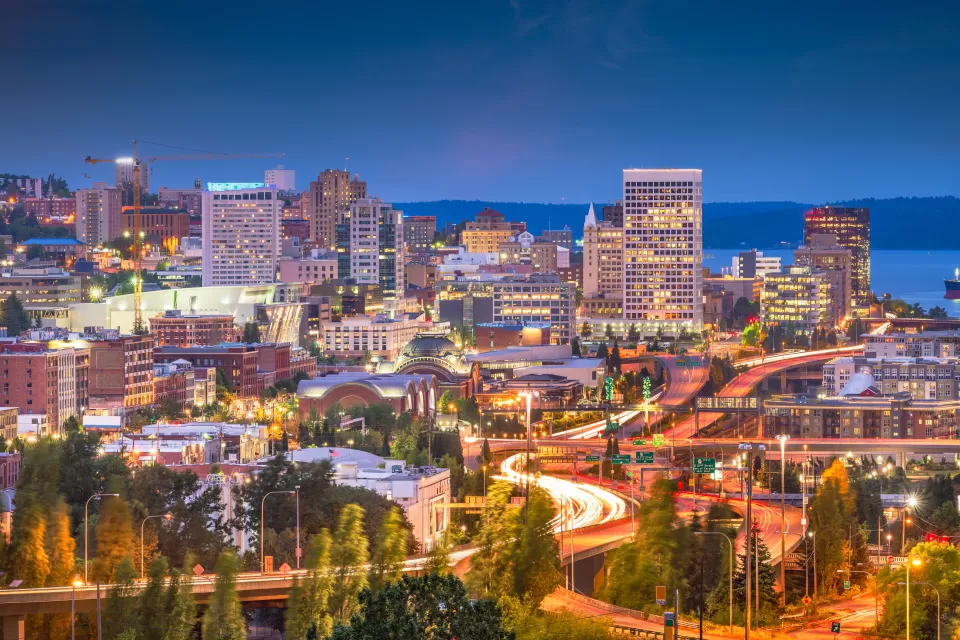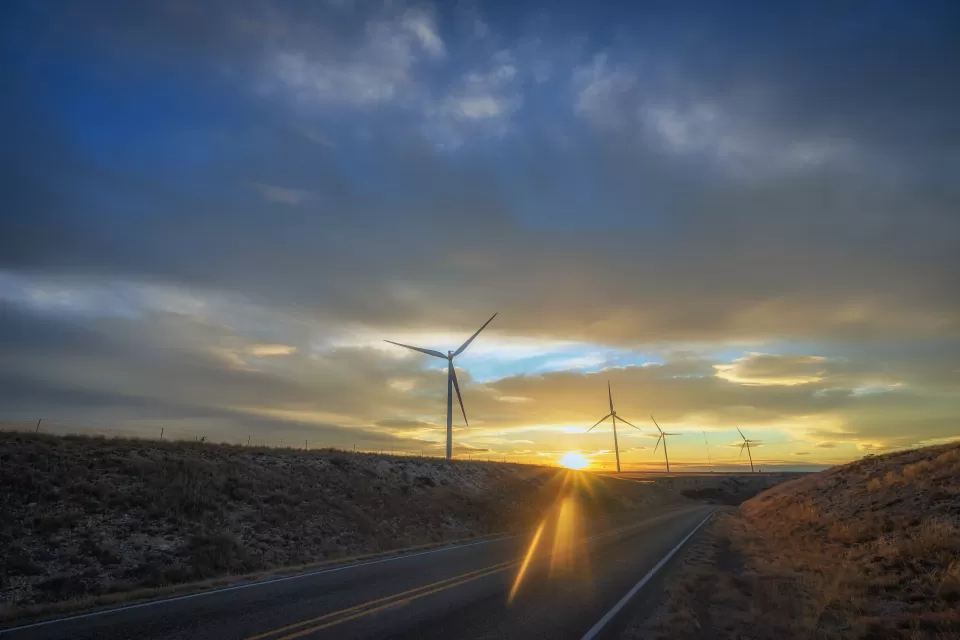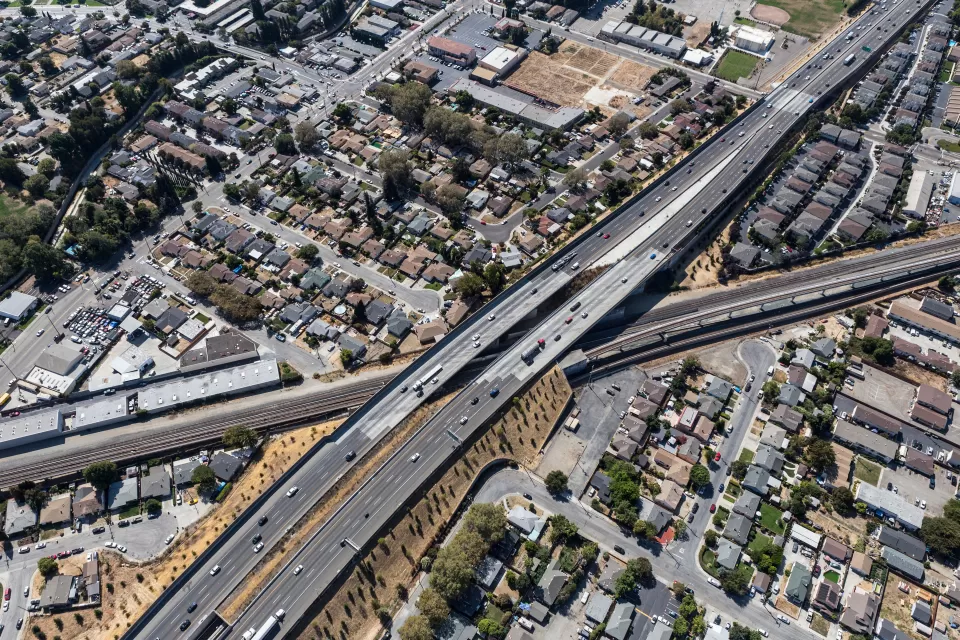 The Limitations of 'Reconnecting Communities'
The Biden administration has pledged to correct the damage imposed on communities by highways and infrastructure, but many projects are only committing to minor improvements, not transformative changes.
This six-course series explores essential urban design concepts using open source software and equips planners with the tools they need to participate fully in the urban design process.
Learn the tools for implementing Universal Design in planning regulations.
View More