Perhaps known more for high tolls than beauty, the Verrazano Narrows bridge turned 50 on November 21. Staten Islanders expected the high tolls to end when the bridge was paid for.
---
Spanning the entrance to New York Harbor (technically referred to as the "Narrows") between Brooklyn and Staten Island, it was the world's longest suspension bridge when it began service on Nov. 21, 1964. The Verrazano-Narrows Bridge is "named after Giovanni da Verrazano, who, in 1524, was the first European explorer to sail into New York Harbor," according to the Metropolitan Transportation Authority (MTA), whIch operates it.
Notwithstanding the ceremony (YouTube), the iconic bridge's birthday was may have darkened the "cloud of discontent that always seems to be menacing Staten Island, where people are accustomed to feeling ill used by the rest of New York City," writes Vivian Yee of The New York Times. Not helping matters was talk of a $1 proposed toll increase (as well as transit fare increases) by the MTA.
As for the long-held belief by many Staten Islanders that the toll was intended to be temporary, "nobody can seem to find any proof that any such promise was made," writes Yee. "Yet despite repeated debunking, the belief has endured: part cherished urban myth, part rallying cry, vigorously invoked every time the E-ZPass statement arrives or the toll is going up."
The Staten Island Advance has published at least three articles in the past five years in an effort to convince its readers that the toll would never disappear. The newspaper tried, and failed, to put the story to rest once and for all in 2009, when it scoured its archives from before and after the bridge's opening and found no mentions of a toll-free crossing.

Lee points to another MTA-operated bridge where it was true—tolls were supposed to end "after the bonds used to pay for it were retired."
(T)he Triborough Bridge (now the Robert F. Kennedy Bridge), which connects Manhattan, Queens and the Bronx, built a quarter-century before the Verrazano. But, as Robert A. Caro recounted in his book "The Power Broker," the Triborough proved too much of a coin cow for Robert Moses, the master planner who midwifed both structures. He had the law amended to let the Triborough Bridge Authority stay in business, and collect tolls indefinitely, by issuing new bonds.
Perhaps the rumor got started before construction with "repeated pleas from a Staten Island politician to reduce fees for the island's residents" were made, interesting, to Robert Moses, writes Yee. "His Triborough Bridge and Tunnel Authority imposed a 50-cent toll." According to Wikipedia, "(t)he bridge was the last great public works project in New York City overseen by Robert Moses."
"When the Triborough agency was subsumed into the new Metropolitan Transportation Authority, the bridges continued to charge tolls," writes Yee. "They have helped prop up buses, subways and commuter railroads ever since."
Yee goes on to describe attitudes prevalent in "car-dependent Staten Islanders, many of whom did not even want the bridge in the first place, fearing — rightly, as it turned out — that their borough's quiet would be overrun by newcomers, its rolling farmland bulldozed for new buildings."
Verrazano-Narrows Bridge (and other) Tolls
On March 3, 2013 the cash toll increased to $15 for each westbound trip or $10.66 for E-ZPass users, although registered Staten Island residents paid a discounted rate which was additionally reduced last April thanks to Gov. Andrew M. Cuomo's "toll relief" program. [See MTA toll schedule.]
By contrast, Bay Area commuters have it easy, paying a measly $7 to cross the Golden Gate Bridge or $6 on the Bay Bridge during peak hours. 
In addition to a discounted bridge toll, Staten Islanders enjoy a free ferry ride to and from Manhattan, and free rides for all but the terminal stops on the Staten Island Railway - which turned 150 in 2010.
New Yorkers might be disappointed to know that they can't claim the highest toll for any crossing though, as that infamous title goes to the 23-mile Chesapeake Bay Bridge-Tunnel: as high as $15 in each direction, and it also turned 50 this year!
FULL STORY: As Verrazano Bridge Turns 50, a Myth About Its Tolls Persists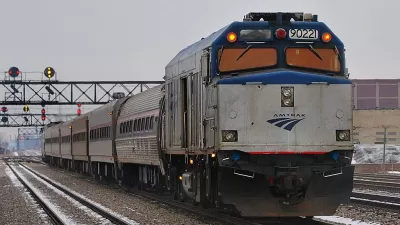 Amtrak Ramping Up Infrastructure Projects
Thanks to federal funding from the 2021 infrastructure act, the agency plans to triple its investment in infrastructure improvements and new routes in the next two years.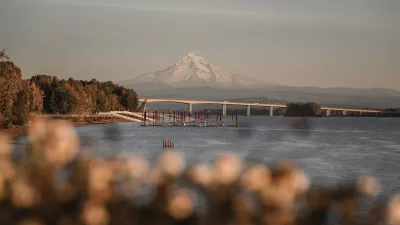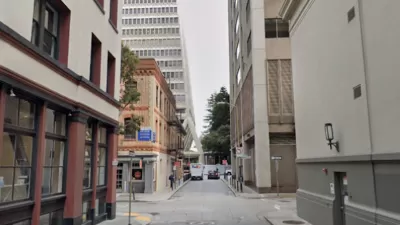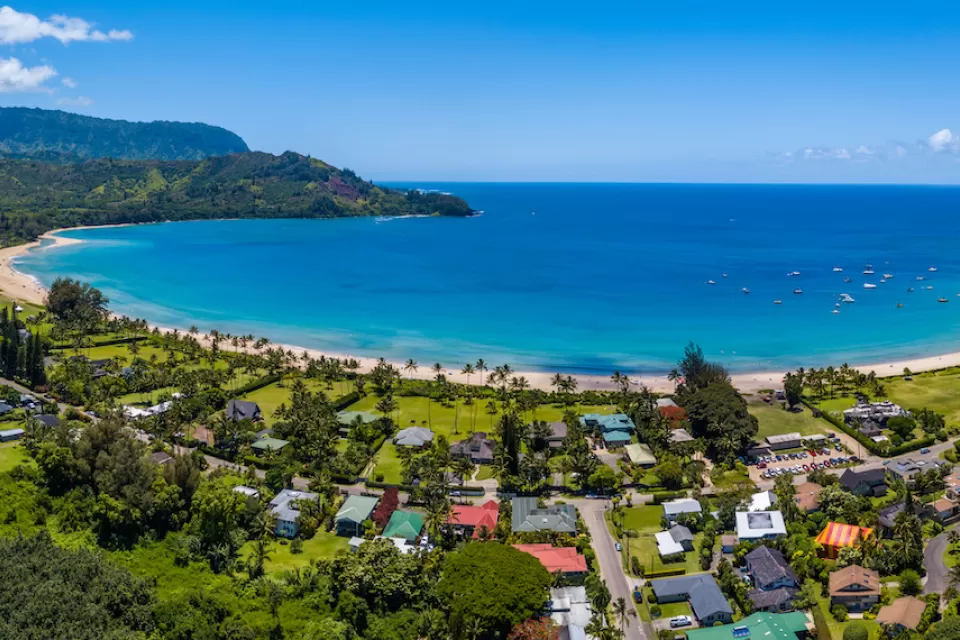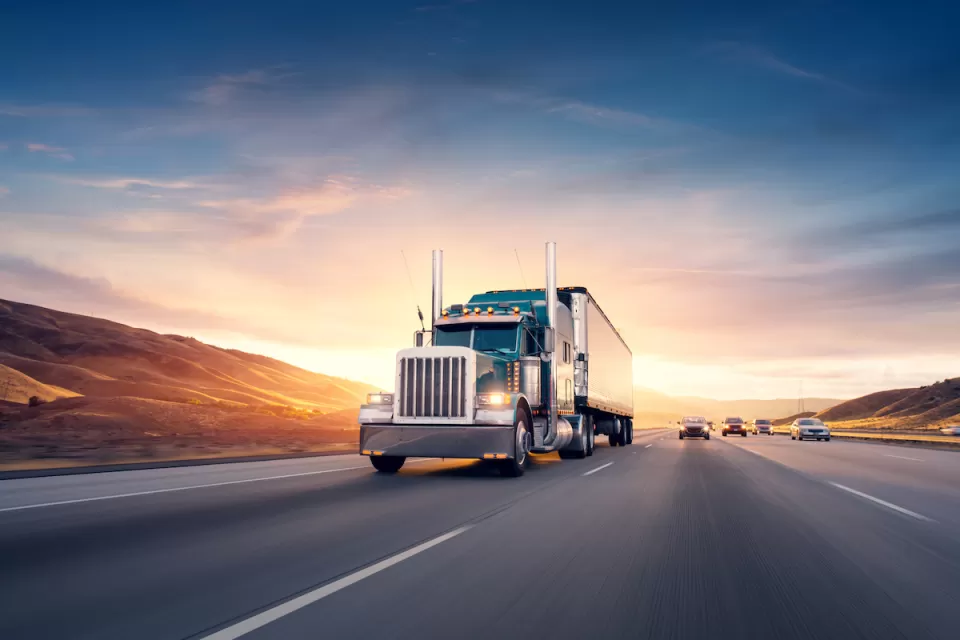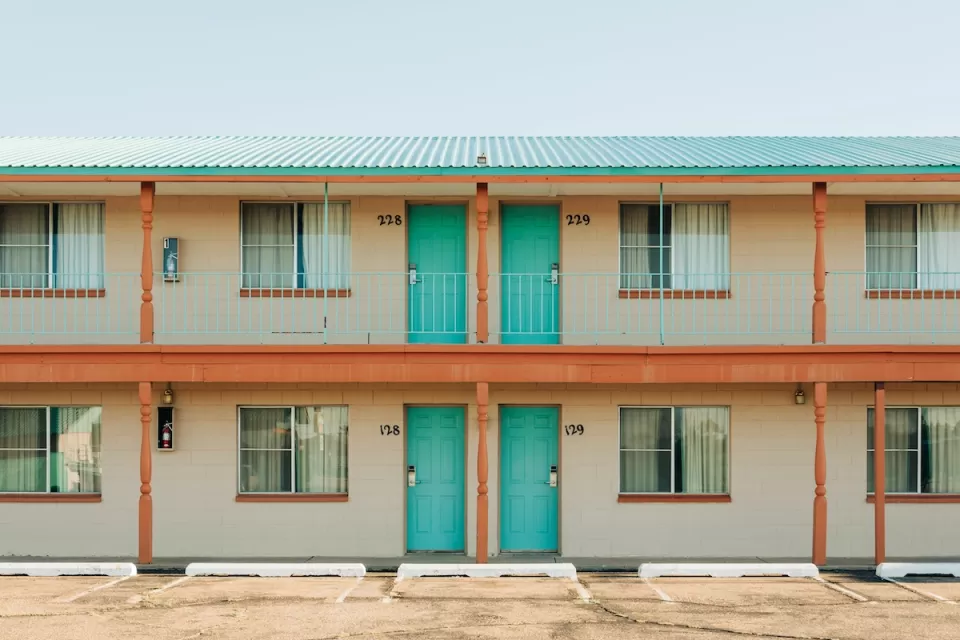 This six-course series explores essential urban design concepts using open source software and equips planners with the tools they need to participate fully in the urban design process.
Learn the tools for implementing Universal Design in planning regulations.
View More