Singapore, Taiwan, and Hong Kong were credited early in the pandemic with having successfully contained the coronavirus without resorting to lockdowns. However, Singapore lost its standing in that elite group. Crowding vs. density may explain why.
---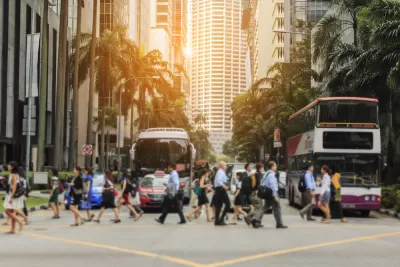 In mid-March, when New York City was first emerging as the epicenter of COVID-19 in the United States and the epidemic was raging in Italy, critics of urban density and public transit were quick to tout the advantages of suburban living.
"For decades, Americans have been criticized for their detached, single-family houses and their solo car commuting, but these factors may also mean that Americans are less likely to be in close quarters with strangers during their daily lives than are residents of most other developed countries," opined conservative Washington Post columnist Henry Olsen on March 19 in his piece, "The United States might have a secret weapon against coronavirus."
Two days earlier, a New York Times article by Hannah Beech, titled, "Tracking the Coronavirus: How Crowded Asian Cities Tackled an Epidemic," captured this correspondent's attention. How could Singapore, Taipei (Taiwan), and Hong Kong, dense cities with transit-dependent populations like New York, be models of coronavirus success?
"Early intervention is key," wrote Beech, the Southeast Asia bureau chief for The Times. "So are painstaking tracking, enforced quarantines and meticulous social distancing — all coordinated by a leadership willing to act fast and be transparent."
Two months later, research from Columbia University proved Beech's point in relation to the United States: the early imposition of social distancing restrictions would have saved tens of thousands of lives in the New York metro area. Research from the Institute for Disease Modeling (referenced here) showed how early action by local and state leaders in America's original coronavirus epicenter in Seattle reduced transmission of the virus.
"Despite being hit months ago by the virus, these three Asian societies have recorded only a handful of deaths and relatively few cases, although they continue to face risks as people from emerging hot spots in the United States, Europe and elsewhere carry the virus with them," added Beech.
No mention of South Korea in her March 17 article – while it too avoided a lockdown, it had a severe outbreak in Daegu, resulting in thousands of COVID cases.
Singapore outbreak
"Through the beginning of April, Singapore had recorded fewer than 600 cases," writes Jason Beaubien, global health and development correspondent for NPR, on May 3 in the source article. A transcript accompanies the audio version.
By the end of April, however, the case count exceeded 17,000 [pdf]. And not only is all of Singapore now under a strict lockdown, but it has the most coronavirus cases in Southeast Asia.
The lockdown was partly relaxed on May 12 despite an increase in cases, which now exceed 37,000, the fourth-highest per capita infection rate in Asia after Qatar, Bahrain, and Kuwait.
What happened?
Much has been written to distinguish crowding from density, and Singapore may illustrate the best example in the era of COVID. While Singapore and New York City have similar residential densities, the viral outbreak in the city-state shed light on its substandard congregate housing for a marginalized part of the population: its migrant or foreign workers who live separately from the country's permanent residents.
"The vast majority of these [coronavirus] cases are in the overcrowded dormitories that house more than 300,000 of Singapore's roughly 1 million foreign workers — and the number of cases is expected to continue to rise in the coming weeks," writes Beaubien.
Beyond crowding – it's marginalization
"The dormitories in which Singapore's migrant workers live have, until recently, been almost hidden from view," wrote Rebecca Ratcliffe, south-east Asia correspondent for The Guardian, on April 23. "The vast, steel buildings are mostly on the outskirts of town, tucked inside industrial estates, far away from the city-state's glittering skyscrapers and luxury hotels."
In recent weeks, as the coronavirus has ripped through the facilities, their unsanitary and overcrowded conditions have quickly become the subject of international attention. Singapore, recently lauded [pdf] for its gold-standard approach to testing and tracing, now demonstrates both the dangers of neglecting marginalised communities, and the vulnerability of nations to a second wave [sic] of infections.

The outbreak has brought to the surface the glaring inequality in Singapore, which relies heavily on a workforce of about a million migrant workers to build its famous skyscrapers, and clean its gleaming shopping malls. Most have travelled to the country from Bangladesh, India and other south Asian countries, in the hope of sending money back home. Their lifestyles are a stark contrast to the country's wealthy elite and financial workers.
"The minister of health, Gan Kim Yong, says Singapore is testing thousands of migrant workers every day," adds Beaubien of NPR. "Yet the virus is spreading so rapidly in the dormitories it's exceeding the city's testing capacity."

"But not all, or even the majority, of workers live in dormitories," writes Conversation contributor, Sallie Yea, a human geography lecturer at La Trobe University in Melbourne, on April 29.
Many live on the upper floors of small construction subcontracting firms, or in shipping containers and other temporary housing on work sites...

These living and working conditions explain why we are seeing such high rates of COVID-19 infections now. The government's main response has been the construction of several large dormitories for workers, but beyond that, it has yet to take comprehensive steps to improve conditions.
Mohan Dutta, a professor at Massey University in New Zealand, agrees. "The government is trying to find alternative accommodations for people in the hardest-hit dorms, but Dutta says it's impossible to come up with safe, short-term lodging for more than 300,000 workers," adds Beaubien.
Distinguishing infections from mortality
What's rather remarkable is that while the infection rate among the migrant worker population has exploded, deaths remain incredibly low, 25 as of June 6, which speaks well of Singapore's health care system.
"For dormitories where the assessed rate of infection is extremely high, our efforts are focused on isolating those who are symptomatic, even without a confirmed COVID-19 test," the health Minister, Yong, tells Beaubien (in the transcript). "This allows us to quickly provide medical care to these patients."
Michael Merson, the head of the SingHealth Duke-NUS Global Health Institute in Singapore, agreed, notes Beaubien in the penultimate paragraph of his piece that also acknowledges the segregation of the migrant workforce.
"There's very little mixing between the foreign workers and the rest of the population," Merson says. He's confident that Singapore's health officials will be able to isolate the infected workers and give them, in his words, "the best medical care possible."

Related in Planetizen:
FULL STORY: Singapore Was A Shining Star In COVID-19 Control — Until It Wasn't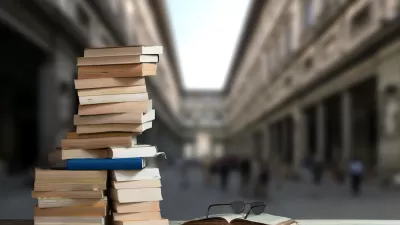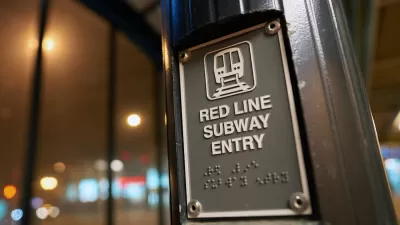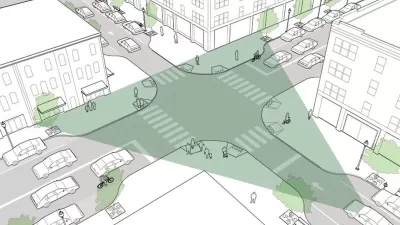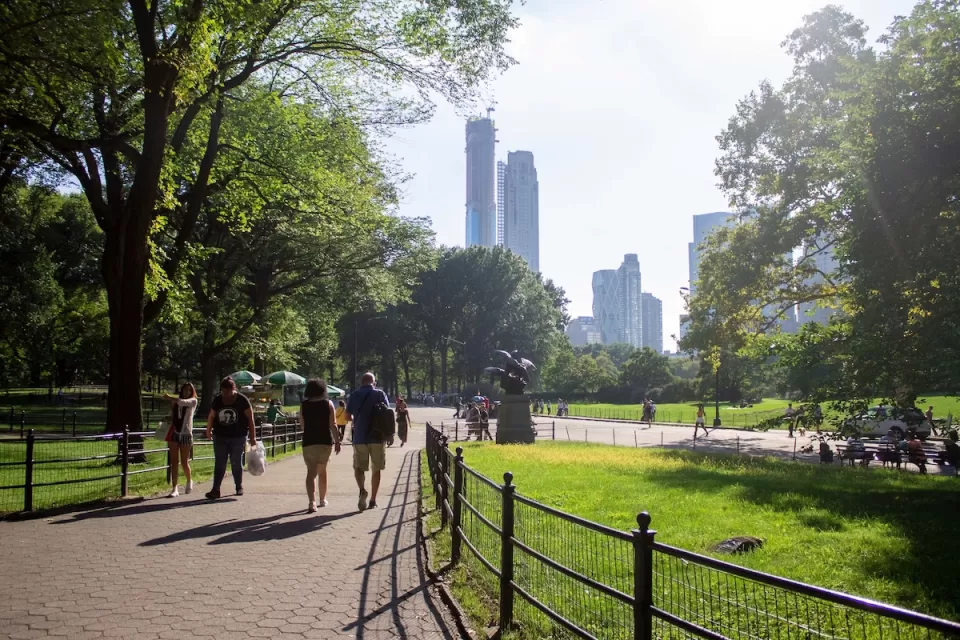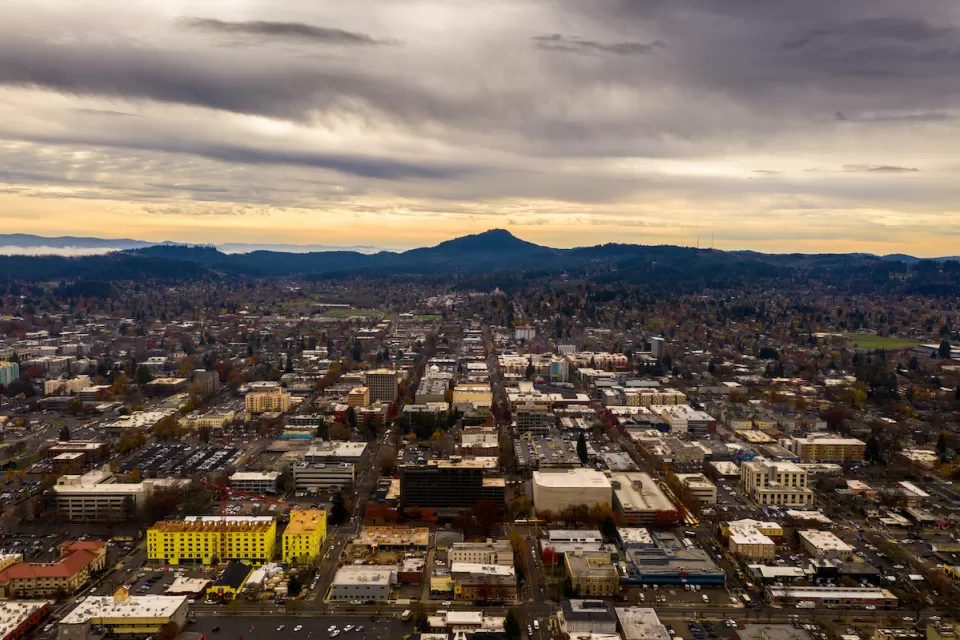 Eugene Ends Parking Minimums
In a move that complies with a state law aimed at reducing transportation emissions, Eugene amended its parking rules to eliminate minimum requirements and set maximum parking lot sizes.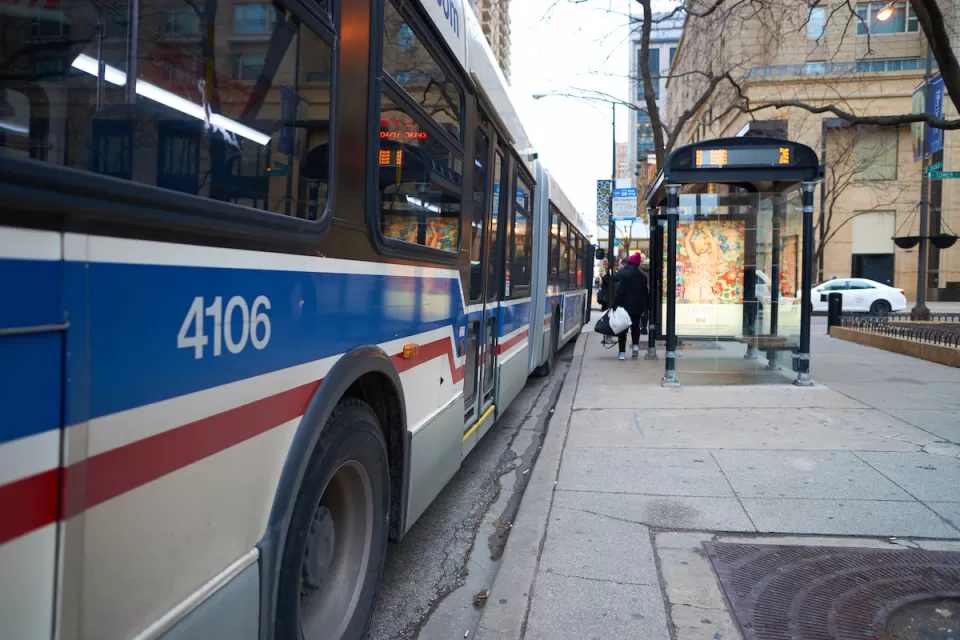 This six-course series explores essential urban design concepts using open source software and equips planners with the tools they need to participate fully in the urban design process.
Learn the tools for implementing Universal Design in planning regulations.
View More