While the U.S. leads the world in COVID-19 infections and deaths, a small group of nations defied the odds and has shown remarkable success in containing the coronavirus. NPR investigates what they share in common, with a focus on New Zealand.
---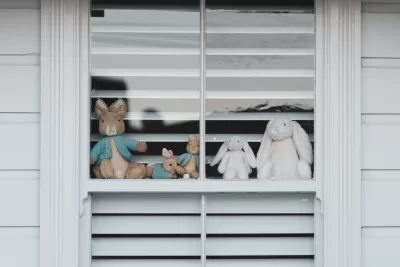 The United States, with 4.25% of the world's population, lays claim to 28% of global COVID-19 cases and nearly 28% of fatalities on June 5, according to the Johns Hopkins dashboard. Most nations have performed far better, and a small group has managed to bring local transmission to a halt. Jason Beaubien, a global health correspondent for NPR, explores the success stories, with particular focus on New Zealand and Germany.
Beaubien also narrates a 5-minute version of the article, with interviews of the experts who appear in the piece, which aired on "All Things Considered" on May 27.
[Correspondent's note: This post ends with an update on "The Great Scandinavian Pandemic Experiment."]
One thing they all appear to share is effective leadership on a national level, acting early, before the virus was firmly rooted in their populations, and being able to communicate clearly to the citizenry what they needed to do.
Perhaps the greatest success story is New Zealand, which has stopped local transmission and has a plan to completely eliminate the virus from its territory.
Siouxsie Wiles, an associate professor of microbiology at the University of Auckland in New Zealand, credits Prime Minister Jacinda Ardern for much of her country's success.
"Our prime minister made the decision that she did not want what was happening in Italy to happen in New Zealand," Wiles says. In mid-March, as cases were exploding in Italy and Spain, Ardern ordered anyone entering New Zealand into quarantine. At that point, the country had confirmed just six cases. A few days later, on March 19, Ardern shut down travel to the country, essentially banning all foreigners from entering the island nation of 4.8 million.

Communication and team effort
Wiles adds that "unlike many other countries, she never put us on a war footing." Rather than "attacking an invisible enemy — as many world leaders would say, she called on New Zealanders to confront this crisis by protecting their fellow citizens," adds Beaubien.
"She talked over and over about us being a team of 5 million and that we all do our part to break these chains of transmission and to eliminate the virus," Wiles says. "I think that has been one of the really crucial things — everybody knowing how they had to behave and that they were behaving for the good of everybody."
When to reopen the economy
Unlike the United States, where all 50 states are now at various stages of reopening their economies even though none met the federal guidelines calling for two weeks of a "downward trajectory" of new COVID cases, New Zealand went even further – it waited until community transmission of the coronavirus had almost ceased, reported Scott Neuman for NPR on April 27.
"There is no widespread undetected community transmission in New Zealand. We have won that battle," Ardern said Monday. "But we must remain vigilant if we are to keep it that way."

The country's director-general of health, Ashley Bloomfield [Slate describes him as "the Kiwi equivalent of the United States' Anthony Fauci"], said the small number of new cases in recent days "does give us confidence that we have achieved our goal of elimination."
Elimination ≠ Eradication
In the era of COVID, the threat of future outbreaks remains. Singapore, one of three early success stories lauded by the New York Times on March 17 in an article appropriately titled, "How Crowded Asian Cities Tackled an Epidemic," went into "lockdown" at the end of April, reported Beaubien for NPR on May 3. 
"Bloomfield and Ardern said that declaring the virus eliminated did not mean there would be no new cases, but that the numbers would be manageable with the help of aggressive contact tracing, which the prime minister said had been scaled up 'significantly' with the capacity to make up to 10,000 calls per day," added Neuman.
New Zealand's COVID dashboard
On May 14, after three consecutive days of no new cases, most businesses were reopened, reported NPR. Two weeks later, NPR reported that New Zealand had only 1 active case, which remains unchanged as of June 4, according to the Ministry of Health's COVID-19 dashboard: 1,504 total cases, with 1,481 recovered and 22 deaths.
For the last two weeks, the dashboard remained essentially unchanged: no new cases, no new deaths. Next Monday, on June 8, New Zealand's cabinet will review the remaining social distancing restrictions, reports CNN on June 2.
"[I]f and only if there are no further unexpected cases over the coming days, then we could be in a position to move to alert level one that week," Arden said. [S]he will provide further details of alert level one this week, and said that the last remaining restrictions on physical distancing and restrictions on mass gatherings would be removed, though strict border controls would remain to prevent new infections arriving from overseas.
New Zealand not alone
"Gi-Wook Shin, the head of Walter H. Shorenstein Asia-Pacific Research Center at Stanford University, says the most successful countries all did some things similar to New Zealand," adds Beaubien.
"There are some common threads," Shin says. One is very swift and effective action by the state against the outbreak.

Hong Kong, Taiwan, Vietnam and South Korea all either banned incoming visitors early in the outbreak or placed them in two-week quarantines. South Korea quickly developed its own testing system.
Shin also points to the importance of faith in the national government's ability to handle problems that enabled them to respond quickly.
"In those countries in Asia, absolutely, they believe that the state, the central government, is responsible for intervening and then solving this problem," Shin says... "The message from the central government was very clear, very straightforward, very coherent and, I think, very effective."
Sweden?
That trait also exists in Sweden, where people placed enormous confidence in the ability of Anders Tegnell, chief epidemiologist at Sweden's Public Health Agency – the nation's top infectious disease official and architect of Sweden's coronavirus response, as noted in the post last month, "The Great Scandinavian Pandemic Experiment."
"Swedes are quick to point out that their model relies on elements that are antithetical to American conservative philosophy — namely a high degree of trust in government," wrote Tina Nguyen in her April 30 piece in Politico, "Conservative Americans see coronavirus hope in progressive Sweden." "Sweden is all built, ultimately, on a very strong alliance between the state and the individual," states Lars Trägårdh, a history professor at Ersta Sköndal Bräcke University College in Sweden. 
However, the results were the polar opposite of New Zealand's, with one of the world's highest per capita rates of mortality. "This week, the architect of the strategy acknowledged that too many people have died and said that, in retrospect, he might have pushed something closer to other countries' restrictions," reports Michael Birnbaum, the Brussels bureau chief for The Washington Post, in the June 4 article, "Scientist behind Sweden's covid-19 strategy suggests it allowed too many deaths."
Birnbaum cites a national survey on the government's handling of the pandemic that revealed that "45 percent of people now trust the government's response, down from 63 percent in April."
FULL STORY: Some Countries Have Brought New Cases Down To Nearly Zero. How Did They Do It?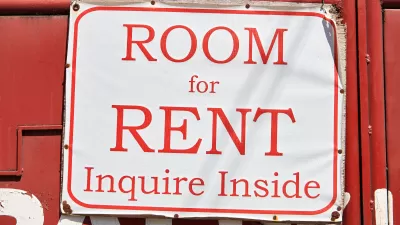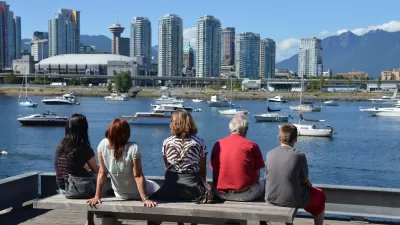 Ten Signs of a Resurgent Downtown
In GeekWire, Chuck Wolfe continues his exploration of a holistic and practical approach to post-pandemic urban center recovery, anchored in local context and community-driven initiatives that promote livability, safety, and sustainability.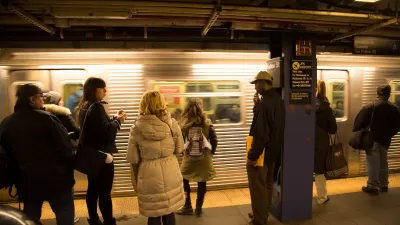 Off-Peak is the New On-Peak
Public transit systems in major U.S. cities are starting to focus on non-rush hour travelers as pre-pandemic commuting patterns shift and transportation needs change.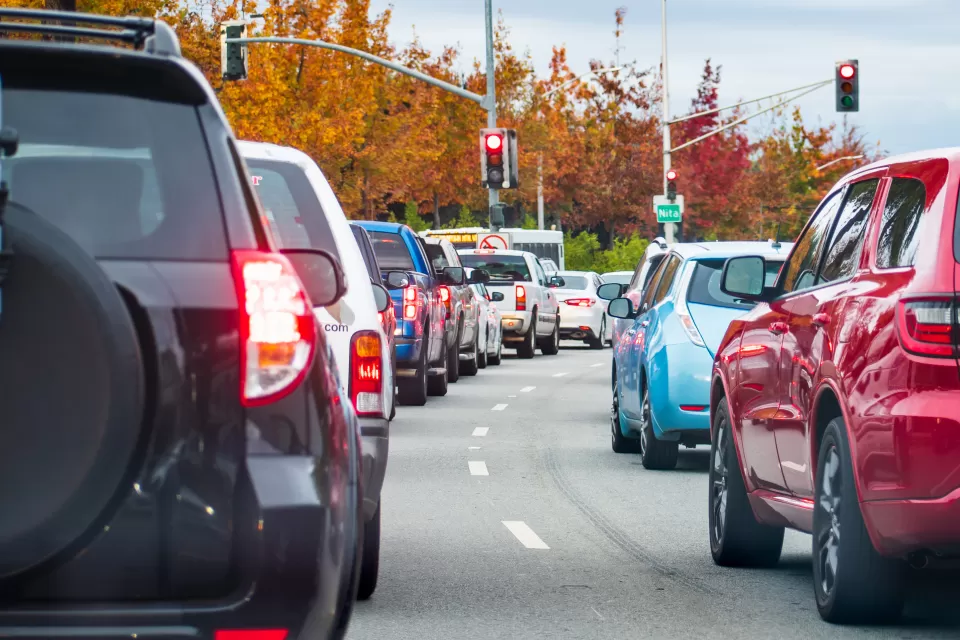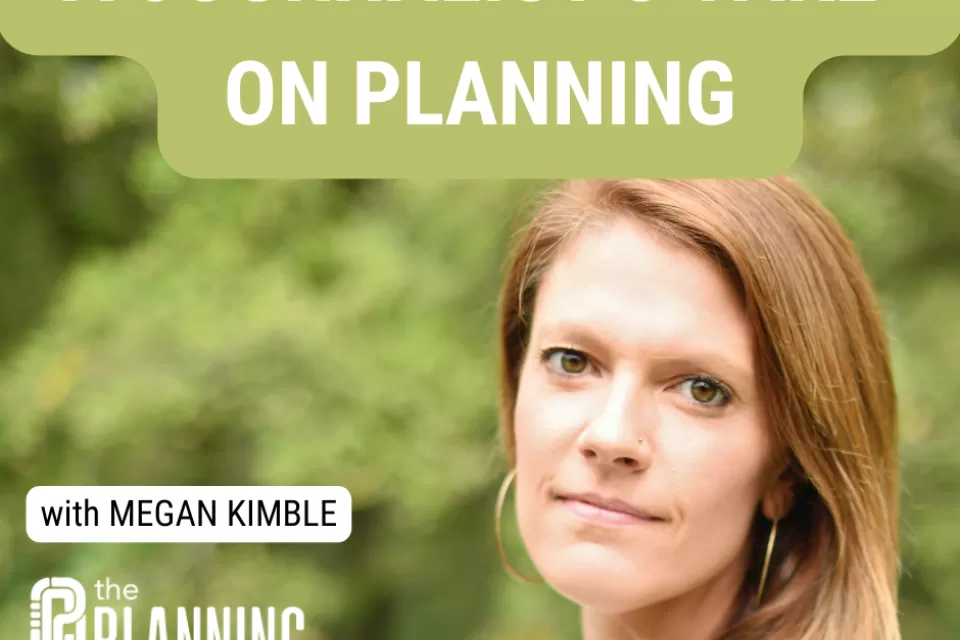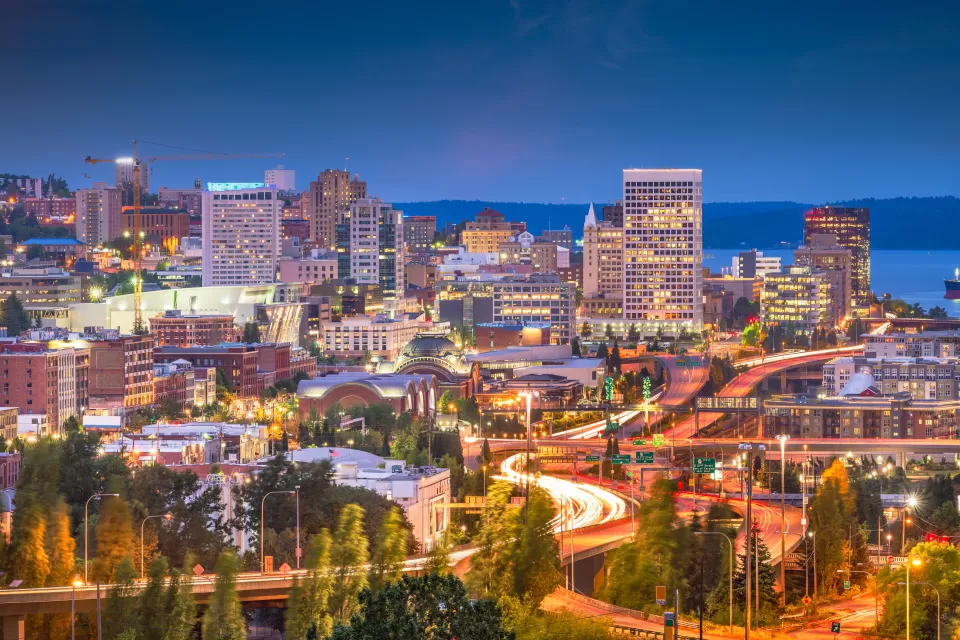 This six-course series explores essential urban design concepts using open source software and equips planners with the tools they need to participate fully in the urban design process.
Learn the tools for implementing Universal Design in planning regulations.
View More