After initially saying that he had total authority on how and when to reopen the economy, Trump handed the responsibility to the 50 governors to make their own decisions and offered guidance in the form of a three-phase plan that relies on testing.
---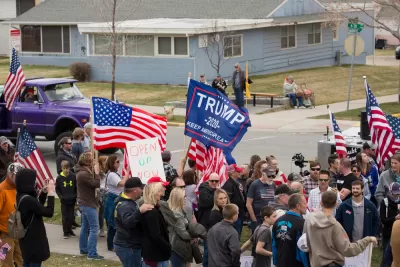 "On a day when the nation's death toll from the coronavirus increased by more than 2,000 for a total over 30,000, the president released a set of nonbinding guidelines that envisioned a slow return to work and school over weeks or months," report Peter Baker and Michael D. Shear for The New York Times.
The guidelines released by the president — titled, "Opening Up America Again" — urge states not to lift stay-at-home or travel restrictions until they reach a 14-day period which the number of coronavirus cases is steadily declining, hospitals are not overwhelmed and robust testing is in place for health care workers and others [known as the "gating criteria"].
Phase One allows for the opening of "sit-down dining, movie theaters, sporting venues, places of worship" although these venues must "operate under strict physical distancing protocols," meaning individuals of different households must by place at least six feet apart. "GYMS can open if they adhere to strict physical distancing and sanitation protocols. BARS should remain closed."
In the second phase, which could begin after another two-week decline in the number of coronavirus cases, schools could reopen and people would be advised to avoid social gatherings of more than 50.

By the third phase, states with no evidence of a resurgence of infections would be able to resume unrestricted staffing of work sites, visits to hospitals and nursing homes, and the operation of large venues under limited social distancing protocols. Bars could reopen with increased standing room.
Lack of testing 
"Any effort by states to begin to ease restrictions requires an expanded testing capacity to give people a sense of security, health experts say, and the country is far behind in conducting enough tests to responsibly inform those decisions," according to the Times. 
Vice President Mike Pence asserted on Friday that the United States currently has the testing capacity to allow all states to move to begin the first phase of the White House's guidelines for reopening their economies.

Dr. Anthony Fauci, the federal government's top infectious disease expert, said that "existing capacity" for testing nationwide can be utilized, but used the future tense when discussing the potential for states to scale back social distancing measures. "We will have, and there will be enough tests to take this country safely through phase one," Dr. Fauci said.
Contact tracing
"In addition to the guidelines, the Centers for Disease Control and Prevention are expected to soon announce that the agency will hire hundreds of people to perform contact tracing as part of the push to allow the country to go back to work and school, according to a federal official," add Baker and Shear.
Many public health experts have cautioned that hiring several hundred people for the entire country will be nowhere near enough to keep track of the virus as it spreads. Dr. Thomas R. Frieden, a former C.D.C. director, said there were estimates that the country would need to hire as many as 300,000 such workers.
Midwest regionalism
A third geographic collaboration of seven largely midwestern governors has formed to coordinate approaches to reopening their economies. The members are Gov. Mike DeWine (R) of Ohio, Gov. Tony Evers (D) of Wisconsin, Gov. J.B. Pritzker of Illinois, Gov. Gretchen Whitmer (D) of Michigan, Gov. Tim Walz (D) of Minnesota, Gov. Eric Holcomb (R) of Indiana and Gov. Andy Beshear (D) of Kentucky.
Democrats introduce alternative plan
Rep. Jamie Raskin (D-Md.) introduced the Reopen America Act of 2020 [pdf] on Friday as an alternative to the to "reopen" America after COVID-19 is under control, reports Maryam Shahzad for Montgomery Community Media.
"Look, we need a real plan to reopen America. The president of the United States offered his thoughts on this yesterday, which were basically a set of vague criteria just put out into the ether for the states to consider in terms of reopening," Raskin said at a virtual town hall meeting with Montgomery County councilmembers. 
"There is no mention in the President's 'gating criteria' of what the federal role is," Raskin said in a joint press release with Reps. Donna Shalala (D-Fla.), Anna Eshoo (D-Calif.), Hakeem Jeffries (D-N.Y.) and Peter Welch (D-Vt.).
"If there is a federal plan of action, it is still a secret. The criteria do not tell us how the federal government will spearhead dramatic expansion of public testing, mobile testing, contact tracing, temperature checks or other public health measures..."
In an appearance on MSNBC on Saturday morning, Raskin told host Joy Reid that the plan is based on states meeting two prerequisites:
Hospitals can meet demand
Transmission rate <1: each person who gets disease infects no more than one person, so the slope of curve is downward
FULL STORY: Trump Says States Can Start Reopening While Acknowledging the Decision Is Theirs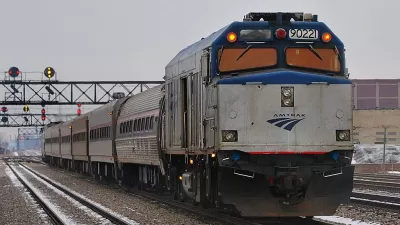 Amtrak Ramping Up Infrastructure Projects
Thanks to federal funding from the 2021 infrastructure act, the agency plans to triple its investment in infrastructure improvements and new routes in the next two years.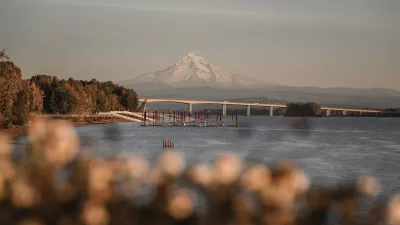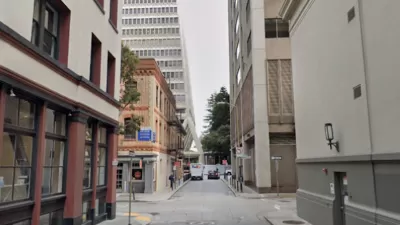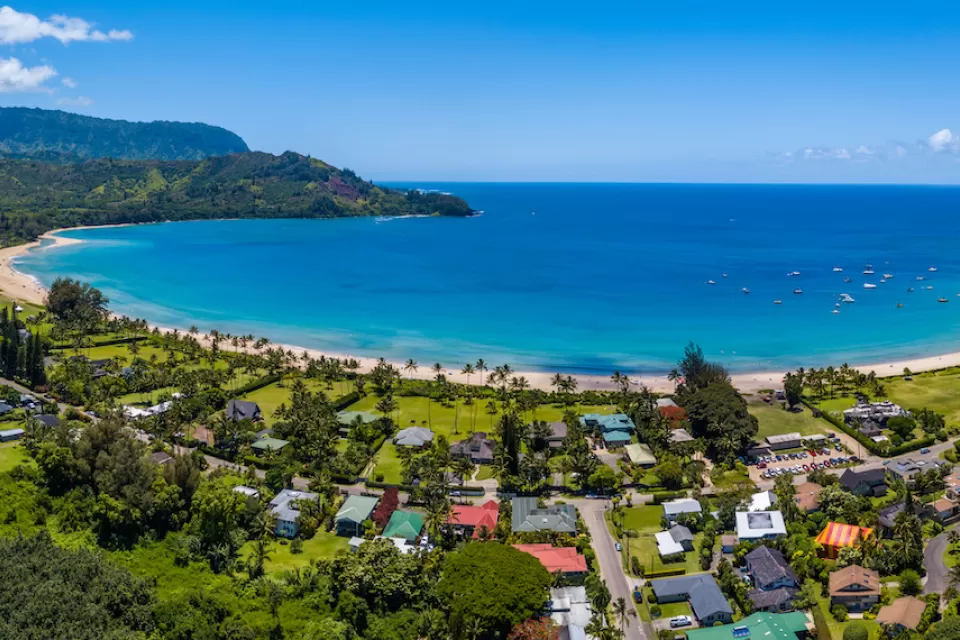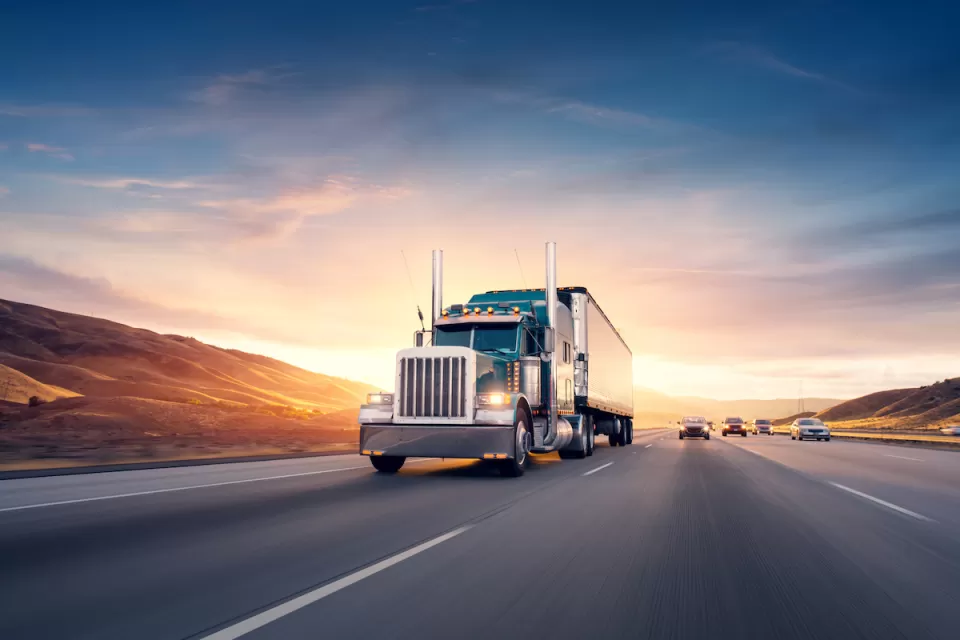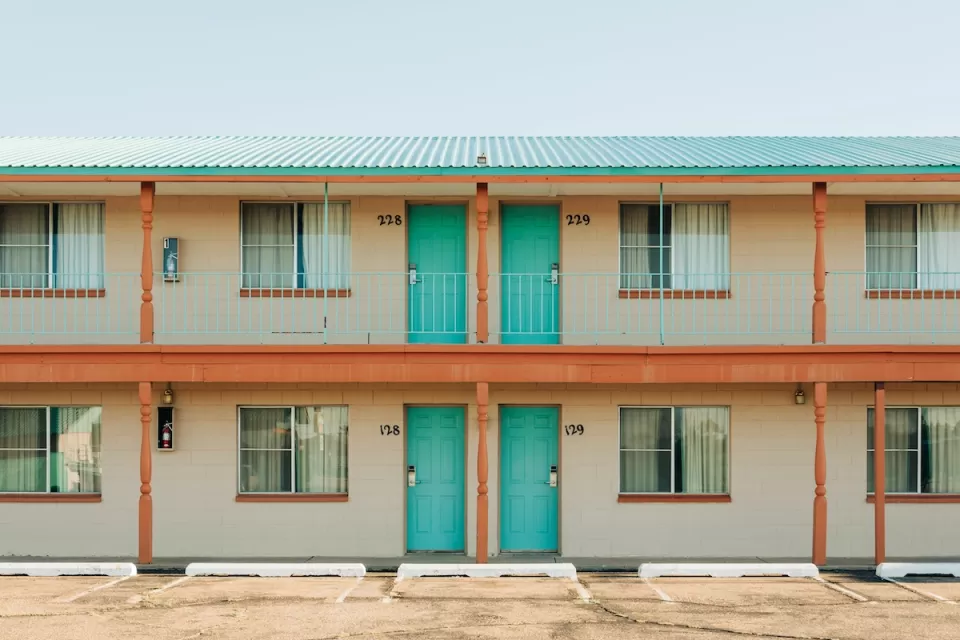 This six-course series explores essential urban design concepts using open source software and equips planners with the tools they need to participate fully in the urban design process.
Learn the tools for implementing Universal Design in planning regulations.
View More