Conflicts between church and state are being decided in state and federal courts as governors act to protect their constituents from the coronavirus while religious institutions and their supporters seek exceptions from social gathering restrictions.
---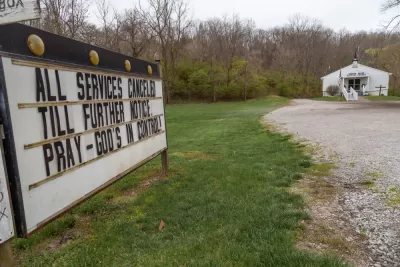 Groups upset with the slow pace of "reopening the economy" have turned to the courts for reliefs from gubernatorial stay-at-home orders.
In a high-profile court ruling [pdf] on May 13, the Wisconsin Supreme Court struck down an extension of Gov. Tony Evers' stay-at-home order, siding with the Republican majority that controls the legislature, leaving no state-wide social distancing restrictions in place, though cities and counties are permitted to issue such orders.
"With no state protection in place, at least 17 local governments immediately passed their own regional stay-at-home orders to continue mitigating the coronavirus outbreak," reported Newsweek a week later in an article on a surge in new COVID-19 cases in the state. "But at least eight rescinded their orders days later after an attorney general said they only had the power to enforce the orders if no criminal penalties are attached."
So far, the Wisconsin court ruling appears to be an outlier. "There have been legal challenges to stay-at-home orders in Michigan, California, Kentucky and Illinois, but none of those were successful in persuading a court to fully strike down the order, as the plaintiffs in the Wisconsin case were," wrote Neil Vigdor on May 13 for The New York Times on the 4-3 ruling.
Litigation challenging social distancing restrictions by churches proving more successful
With 145 deaths as of May 21, Oregon has the nation's sixth-lowest COVID-19 per capita death rate, after Hawaii, Alaska, Montana, Wyoming, and Utah, thanks in large part to Gov. Kate Brown's "Stay Home, Save Lives" executive orders beginning March 23.
Those orders were dismissed on May 18 after a Baker County Circuit Court judge "invalidated Brown's restrictions on businesses and social gatherings, along with every other executive order Brown has issued under a state of emergency she ordered due to the COVID-19 pandemic," reported Dirk VanderHart for Oregon Public Broadcasting (4-minute listen).
Finding that Brown exceeded her statutory authority in extending that state of emergency, Baker County Circuit Judge Matthew Shirtcliff granted a preliminary injunction Monday on more than 20 orders dating back to March 12.
"Salem-based attorney Ray D. Hacke filed the lawsuit earlier this month on behalf of the Sacramento-based nonprofit group, Pacific Justice Institute, which takes on religious liberty cases, 10 churches [led by Elkhorn Baptist Church in Baker City] from across the state and 21 individuals," reported Maxine Bernstein for The Oregonian (source article).
"Plaintiffs have shown that they will be harmed by deprivation of the constitutional right to freely exercise their religion," states Shirtcliff in the 7-page ruling [pdf]. "Other plaintiffs have also shown great economic harm to their businesses and their ability to seek livelihood," a reference to an intervenor, Kevin Mannix, an attorney representing businesses assisting the churches as plaintiffs in the case."
Shirtcliff ruled that the emergency powers granted the governor only lasted for 28 days and that legislation was required to renew the social distancing restrictions that included church gatherings.
Injunction stayed temporarily
The injunction took effect immediately but didn't last long, as the Oregon Supreme Court acted expeditiously on the appeal filed by Attorney General Ellen Rosenblum. "State Supreme Court Presiding Justice Thomas A. Balmer in a three-paragraph ruling issued at 7:45 pm granted the state's emergency motion after reviewing briefs from both sides," added Bernstein for The Oregonian.
"Following swift action by the Oregon Supreme Court, my emergency orders to protect the health and safety of Oregonians will remain in effect statewide while the court hears arguments in this lawsuit,'' Brown said in a statement.' From the beginning of this crisis, I have worked within my authority, using science and data as my guide, heeding the advice of medical experts.''

The hold will remain in effect until the high court considers the state's full petition to dismiss the Baker County Circuit judge's preliminary injunction.
North Carolina
Unlike Gov. Brown, the Democratic governor of North Carolina, Roy Cooper, chose not to appeal a federal court decision [pdf] by Eastern District Court of North Carolina that permitted "North Carolina churches to hold indoor services by granting a temporary restraining order on religious gathering restrictions," reported WXII-TV.
"There is no pandemic exception to the Constitution of the United States or the Free Exercise Clause of the First Amendment," Judge James C. Denver III ruled.
Actually, with respect to the latter, there just may be such an exception. See the "last word" below. The North State Journal also reported on the ruling.
Cooper's stay-at-home order extension permitted outdoor worship services, but the plaintiffs wanted to hold indoor services. Cooper's office issued a press release in response to the ruling.
"We don't want indoor meetings to become hotspots for the virus and our health experts continue to warn that large groups sitting together inside for long periods of time are much more likely to cause the spread of COVID-19...[We] urge houses of worship and their leaders to voluntarily follow public health guidance to keep their members safe."
Return America, a non-profit church advocacy group that is one of the plaintiffs, noted interim CDC guidance for faith-based groups. See the header below on the controversy for more substantive guidance from CDC.
Church gathering and community spread
On Tuesday, the day after the Oregon court rulings, the Washington Post reported on the suspension of services in churches in Georgia and Texas, "after members and leaders tested positive for the coronavirus shortly after [legally] reopening." 
The decision for Catoosa Baptist Tabernacle [in Ringgold, Ga.] to shutter its doors again is a result of several families in the congregation testing positive for the virus, despite the church's caution to space seating six feet apart and to have its doors open to prevent frequent touching of doorknobs.
"Holy Ghost Parish in Houston had resumed masses on May 2, just as Texas started to loosen its stay-at-home restrictions," reported ABC News. "But the parish canceled services indefinitely as of May 14, a day after one of its priests, Father Donnell Kirchner, passed away, church officials said. Five other members of the church's religious order also tested positive for COVID-19."
CDC publishes case study on dangers posed by church gatherings
"The news of the canceled services comes as a new report from the Centers for Disease Control and Prevention stated that large gatherings pose risk for coronavirus transmission and called on faith-based organizations to work with local health officials about implementing guidelines for modified activities," adds Lateshia Beachum for the Post.
The report looked at a rural Arkansas church, where a pastor and his wife attended church events in early March. At least 35 of 92 attendees tested positive for the coronavirus, and three people died. An additional 26 cases and a death occurred in the community from contact with the church cases, the report confirmed.
"This outbreak highlights the potential for widespread transmission of SARS-CoV-2, the virus that causes COVID-19, both at group gatherings during church events and within the broader community," states the online report published in CDC's Morbidity and Mortality Weekly Report (MMWR)

New CDC guidance on reopening omits religious services
After weeks of delay the "Centers for Disease Control and Prevention released a 60-page guidance [pdf] that "laid out its detailed road map for reopening schools, child-care facilities, restaurants and mass transit," reported The Washington Post on May 19. "Inside the administration, the most contentious element of the CDC document was guidance over houses of worship, and the posted document eliminates that section."
On May 20, the Post reported that "there are currently no plans to issue guidance for religious institutions, according to three administration officials who spoke on the condition of anonymity to discuss policy decisions."
Public health experts said the lack of reopening guidance for religious institutions puts some of the most vulnerable at risk for contracting covid-19, the disease caused by the novel coronavirus.

Worshipers tend to be older than the population at large and are among the most at risk from the virus, said Tara Smith, a professor of epidemiology at Kent State University.

"You're talking about that group that is really vulnerable to this virus, and those are the ones you don't have guidelines for and that you need to protect," she said.
More controversy ahead in California
"Buoyed by a letter from the U.S. Justice Department to Gov. Gavin Newsom that emphasizes the right to worship, a lawyer for a church suing over California's coronavirus ban on in-person services says he expects thousands of congregations to return to their churches a week from Sunday [May 31], reports Sam Stanton for the Sacramento Bee. On May 5, Stanton reported on an initial ruling on the church lawsuit:
"In an order filed Tuesday [May 5] morning, U.S. District Judge John A. Mendez rejected the request from Cross Culture Christian Center [in Lodi, San Joaquin County] that he override the state's and San Joaquin County's stay-at-home orders [pdf] and allow the church to resume services following guidelines for social distancing.

"Over a hundred years ago, the Supreme Court upheld a state's exercise of its general police powers to promote public safety during a public health crisis [Jacobson v. Massachusetts]," Mendez wrote in a 20-page order [pdf]. "A state's police power entails the authority 'to enact quarantine laws and health laws of every description' — even under normal circumstances."
Judge Mendez gets the last word.
Related in Planetizen:
FULL STORY: Oregon Supreme Court puts hold on Baker County judge's ruling declaring governor's coronavirus orders 'null and void'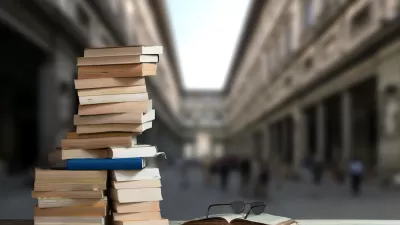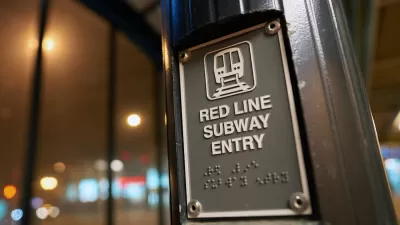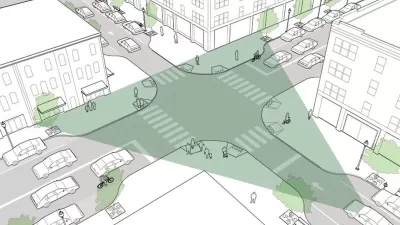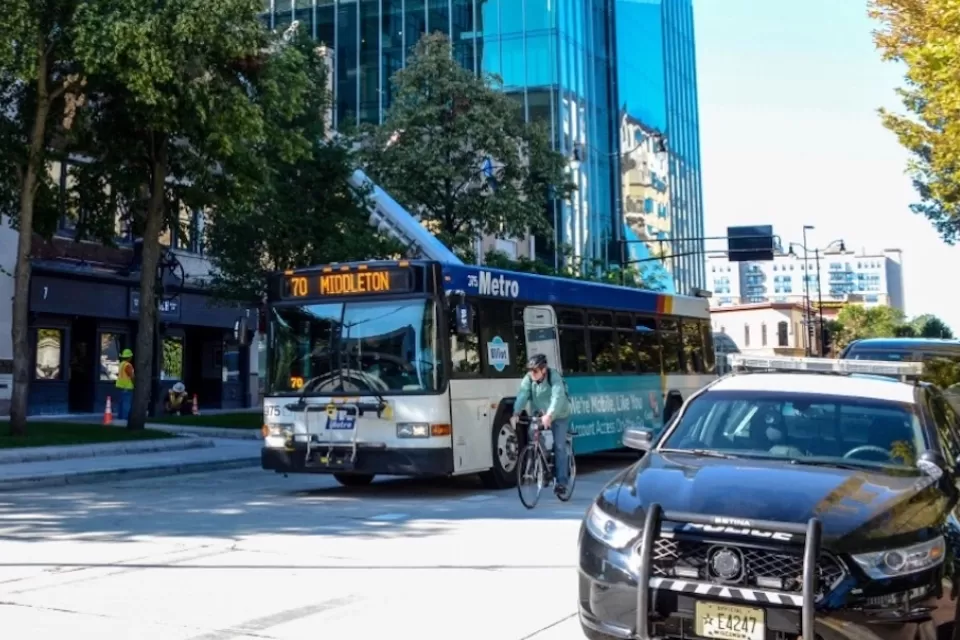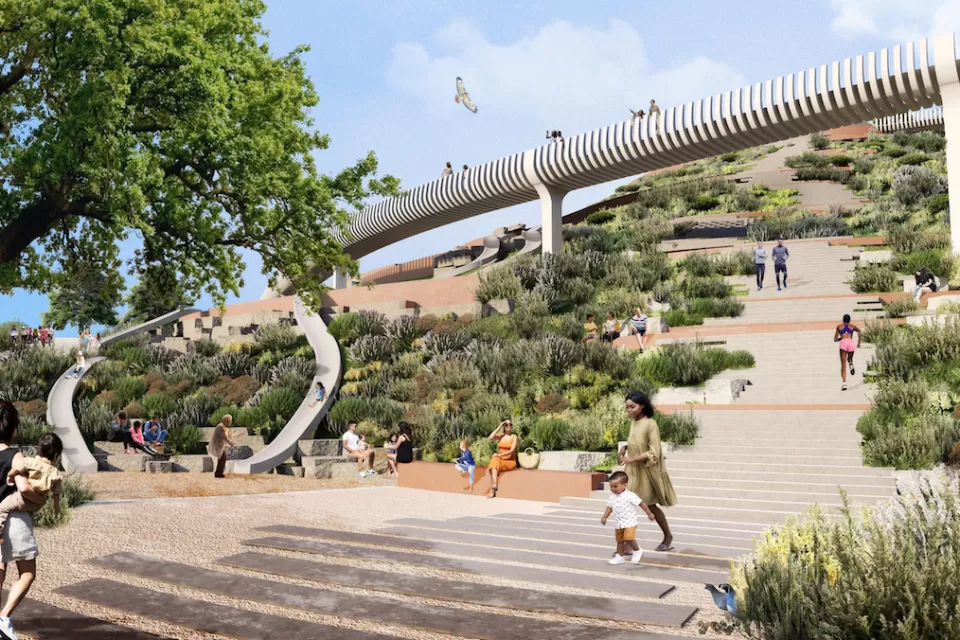 Upcycling a Landfill into a Regional Park
Los Angeles County is working with a consultant team led by Studio-MLA to transform 142 acres of the Puente Hills Landfill into parkland, creating the first new regional park in the county in over 35 years.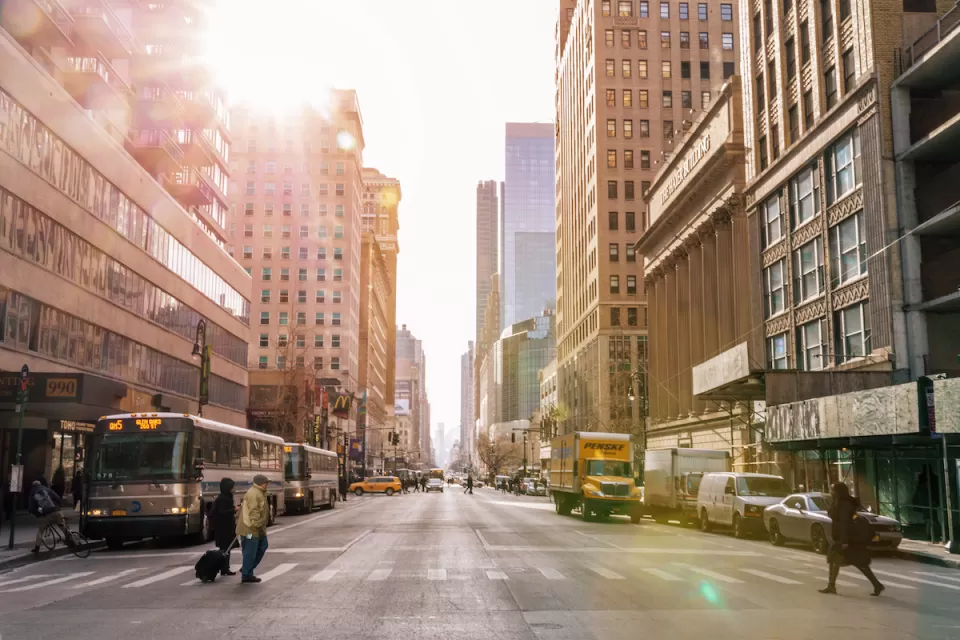 This six-course series explores essential urban design concepts using open source software and equips planners with the tools they need to participate fully in the urban design process.
Learn the tools for implementing Universal Design in planning regulations.
View More