Perhaps no nation has captured more media attention in its handling of the coronavirus pandemic than Sweden. Unlike most of Europe, it never went into lockdown, relying mostly on voluntary social distancing. The state epidemiologist devised the plan.
---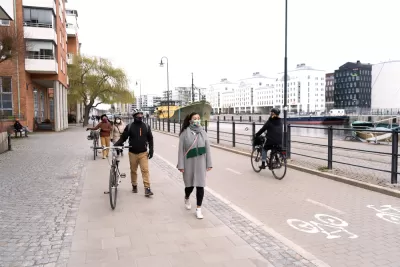 "Sweden, unlike its Nordic neighbors Denmark and Norway – and virtually every other country in the western world – has resisted extensive lockdown restrictions to stem the coronavirus outbreak," writes Kim Hjelmgaard for USA TODAY.
Instead, it's largely kept society, including schools and restaurants open, and relied on voluntary social-distancing measures that appeal to the public's sense of self-restraint. Polls show the strategy is broadly supported by most Swedes. 
"Herd immunity," the concept that "the majority of a given population -- 70 to 90% -- becomes immune to an infectious disease, either because they have become infected and recovered, or through vaccination," according to CNN, is often associated with the Swedish approach.
"About 30% of people in Stockholm have reached a level of immunity," Karin Ulrika Olofsdotter, Sweden's ambassador to the U.S., told NPR on April 26. "We could reach herd immunity in the capital as early as next month."
There is no scientific proof, however, that people who have recovered from COVID-19 are actually protected from a second infection. The World Health Organization on Friday [April 24] said the idea that one-time infection can lead to immunity remains unproven.
On May 11, the organization issued a stern warning on the concept of banking on herd immunity from infection to combat COVID-19, reports The Telegraph.
Dr Mike Ryan, executive director of the WHO's health emergencies programme, told a press briefing in Geneva: "Humans are not herds, and, as such, the concept of herd immunity is generally reserved for calculating how many people will need to be vaccinated and the population in order to generate that effect."
Sweden's approach popular among U.S. conservatives
"Now, as the U.S. weighs further spreading the disease against the impact of a tanked economy, some Americans — particularly conservatives — are looking toward Sweden's model as an option," write Emilia Brock and Virginia Prescott of Georgia Public Broadcasting on May 8. [Listen to the 17-minute audio accompanying the article: Prescott speaks with Dr. Felipe Lobelo of Emory University's Rollins School of Public Health, and Tina Nguyen, White House reporter for Politico.]
Dr. Lobelo, who is a professor of global health, says that Sweden's approach could have mixed results. The country has seen a higher mortality rate than other, comparable Nordic countries like Norway and Finland. However, since a higher proportion of the population has already been infected in Sweden, the country may be able to achieve herd immunity faster than other countries.
Per-capita death rate
Lobelo may be understating the mortality seen in Sweden. The U.S., with 4.25% percent of the world's population, comprises nearly one-third of the 4,342,354 global cases of COVID-19 and nearly 29% of the 292,893 global deaths on May 12. It has one of the highest per-capita death rates of 252 per 1 million population, yet Sweden's is 30 percent higher: 328 per 1 million pop. However, Sweden's death rate is lower than that of Spain, Italy, UK and France.
By contrast, the other Scandinavian and Nordic countries of Denmark, Finland, Norway, and Iceland have per-capita death rates of 91, 50, 42 and 29 per 1 million pop., respectively.
"Some on the right have called Sweden an example of what happens when Big Government leaves citizens alone," writes Nguyen in her April 30 piece in Politico, "Conservative Americans see coronavirus hope in progressive Sweden."
But Swedes are quick to point out that their model relies on elements that are antithetical to American conservative philosophy — namely a high degree of trust in government...

"It is interesting to see that the Swedish stress on what we call 'freedom under responsibility' is getting picked up by the libertarian right in the U.S.," said Lars Trägårdh, a history professor at Ersta Sköndal Bräcke University College in Sweden. "The big problem with all of that is that Sweden is all built, ultimately, on a very strong alliance between the state and the individual."
Anders Tegnell
At the heart of that alliance between the government and residents is Anders Tegnell, chief epidemiologist at Sweden's Public Health Agency – the nation's top infectious disease official and architect of Sweden's coronavirus response. He denied that 'herd immunity' formed the central thrust of Sweden's containment plan, adds Hjelmgaard of USA TODAY. "Yet he also said the country may be starting to see the impact of 'herd immunity.'"
Tegnell "estimated that 40 percent of people in the capital, Stockholm, would be immune to Covid-19 by the end of May, giving the country an advantage against a virus that 'we're going to have to live with for a very long time'," reported Richard Milne, Nordic and Baltic Correspondent for the Financial Times on May 7. [Source article.]
"In the autumn there will be a second wave. Sweden will have a high level of immunity and the number of cases will probably be quite low," Mr Tegnell told the Financial Times. "But Finland will have a very low level of immunity. Will Finland have to go into a complete lockdown again?"
According to a May 4 report by Reuters, Finland never went into a complete lockdown and will begin lifting restrictions on May 14, with restaurants and libraries opening on June 1.
Prime Minister Sanna Marin said the disease's reproduction rate, known as the RO, had fallen to 0.8 in recent days, meaning the outbreak was shrinking.

"Because we have succeeded well in containing the spread of the epidemic in Finland for the time being, it is possible to move from widespread restrictions towards the principles of a hybrid strategy of testing, tracing, isolating and treating," Marin told a news conference.
"Mr. Tegnell said it would take about one to two years to know whose strategy had worked best and at what cost to society," adds Milne.
He stressed that Sweden's approach was to look at the "wide public health matter" in which an important consideration was that "people should be able to keep a reasonably normal life".
Immunity vs. herd immunity
American conservatives and libertarians may be surprised to learn that Tegnell doesn't believe that the Swedish approach will achieve herd immunity, which is credited with ending the 1918 pandemic influenza, killing 675,000 Americans.
But Mr Tegnell said uncertainty about how long virus immunity would last meant it was unlikely Sweden would reach "herd immunity", a level of the disease where so many people are infected — usually about 80 per cent — that it stops spreading. "I don't think we or any country in the world will reach herd immunity in the sense that the disease goes away because I don't think this is a disease that goes away," he added.
What about a vaccine?
"It's a big mistake to sit down and say 'we should just wait for a vaccine'. It will take much longer than we think. And in the end, we don't know how good a vaccine it will be. It's another reason to have a sustainable policy in place."
Tegnell's take on the U.S. approach
Conservatives may be fascinated with Sweden's approach, but Tegnell doesn't think the U.S. is capable of emulating their strategy.
"It seems to me that the Americans let coronavirus go too far before any real strategy came into place," he told USA TODAY. "One of the real big problems, in the beginning, was the lack of testing."
But his main criticism is the American healthcare system – he doesn't think it would be able to handle the demands of an approach where more infections would occur.
Being centrally organized and steered (as part of a state-funded system) allows for greater flexibility in changing the health system. I'm not sure how well that can be done in the U.S. with all the private actors and insurance firms.
There is no shortage of articles on the popularity of Tegnell. Regardless of how sustainable the policy he devised turns out to be, he clearly he has won the admiration of most of the Swedish people.
FULL STORY: Architect of Sweden's no-lockdown strategy insists it will pay off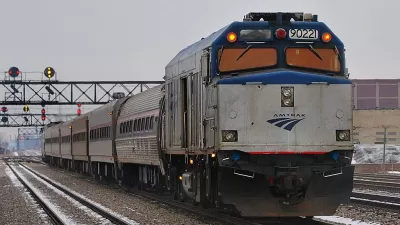 Amtrak Ramping Up Infrastructure Projects
Thanks to federal funding from the 2021 infrastructure act, the agency plans to triple its investment in infrastructure improvements and new routes in the next two years.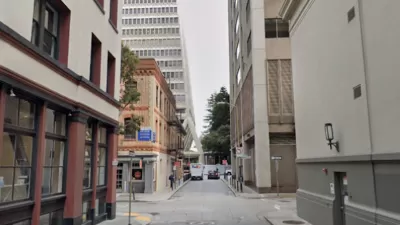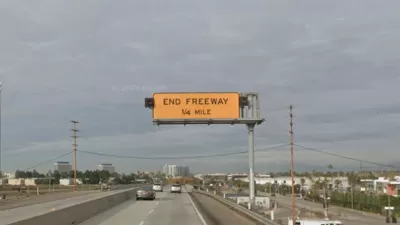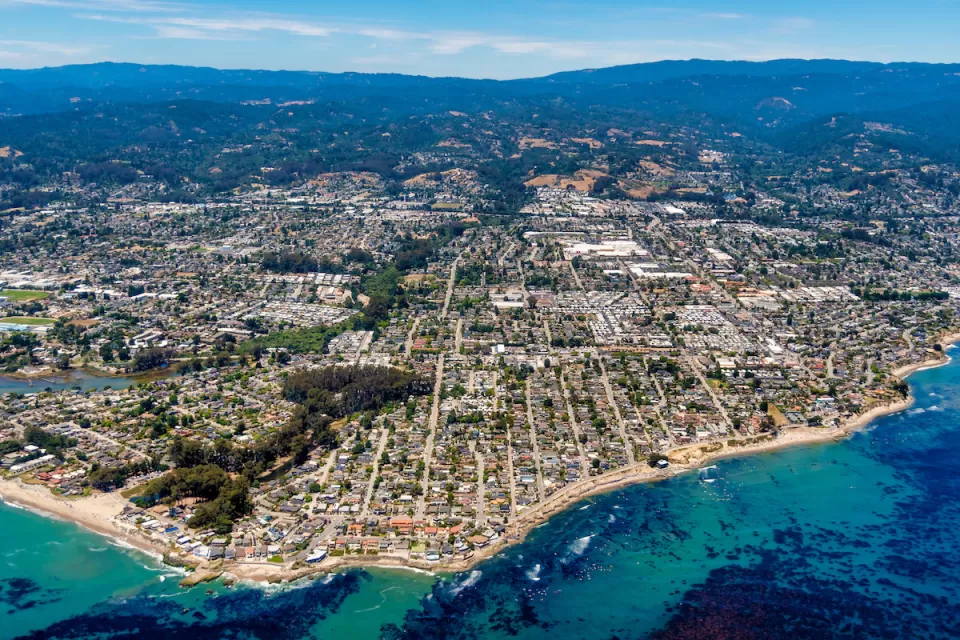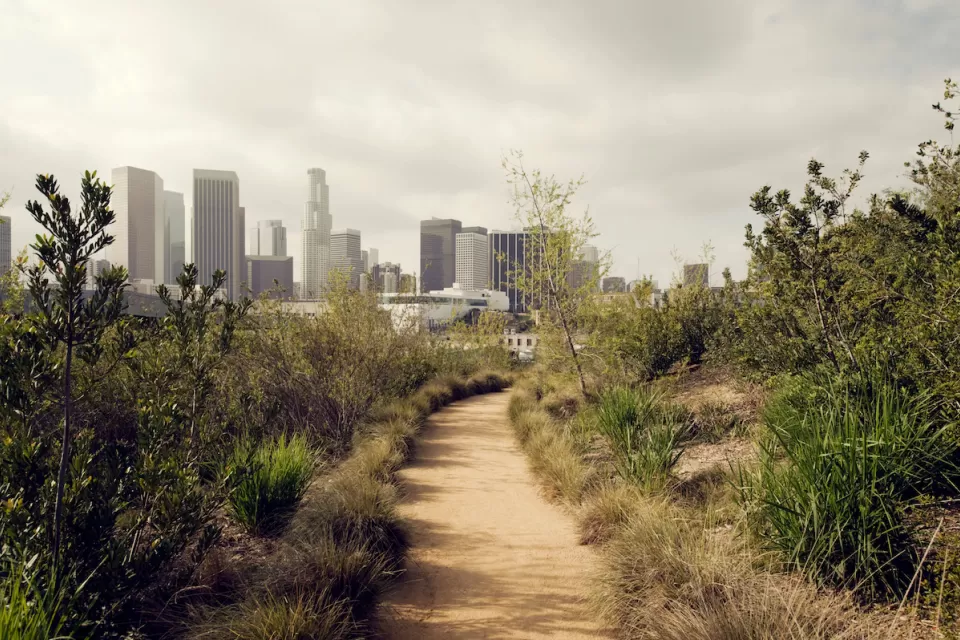 Advancing Park Equity Through Needs Assessments
City Parks Alliance, in partnership with Prevention Institute, recently hosted a webinar about park equity and collaboration, focusing on the Los Angeles Countywide Parks Needs Assessment.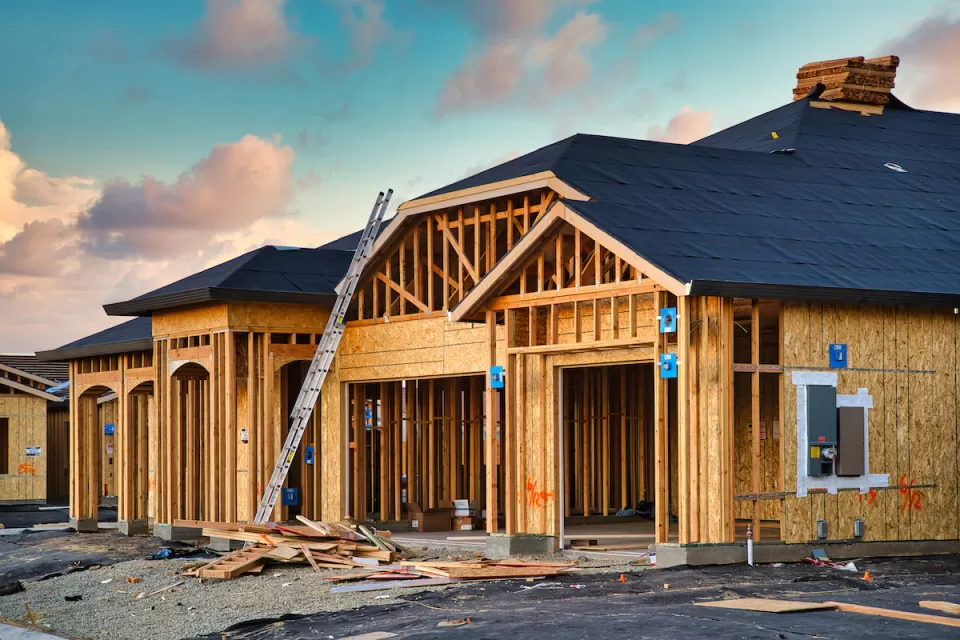 This six-course series explores essential urban design concepts using open source software and equips planners with the tools they need to participate fully in the urban design process.
Learn the tools for implementing Universal Design in planning regulations.
View More