A Pew Stateline article tackles the challenges of reducing carbon emissions from transportation compared to electricity generation and looks at recent initiatives announced by Washington Gov. Jay Inslee aimed at decarbonizing transportation.
---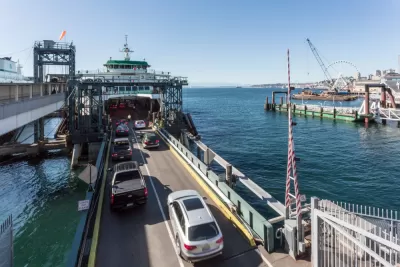 "Nationwide carbon emissions from the power sector declined 28% between 2005 and 2017, according to the U.S. Energy Information Administration," reports Alex Brown, an environmental writer for Stateline, an initiative of The Pew Charitable Trusts. "The decrease was caused by more energy-efficient buildings and lower demand for electricity, as well as a drop in coal production and an increase in adoption of renewable sources."
[Contributor's comment: "Coal-to-[natural] gas switching in the power sector is the largest driver, accounting for 33% of the [U.S.] emissions reduction in 2016," according to a Carbon Brief analysis, a U.K.-based climate and energy website.]
Transportation emissions, on the other hand, have been increasing, and are now the nation's top source of carbon emissions.
But transportation emissions rose slowly from 2012 to 2018, and surpassed the power sector for the first time in 2016. Transportation now makes up 29% of national emissions, the U.S. Environmental Protection Agency found. "Washington Gov. Jay Inslee, a Democrat who has put climate change at the top of his political agenda, recently unveiled three proposals for reducing transportation emissions in the state. But state officials acknowledge the push will be complicated.

"We by and large know what we need to do in the power sector," said Reed Schuler, Inslee's senior policy adviser on climate and sustainability. "The power sector is no one's idea of simple but compared to the transportation sector it is. … Looking down the road, we know that if we fail to tackle transportation emissions, we will fail to tackle climate change."
Noting the success that states have shown in reducing power plant emissions by enacting renewable portfolio standards, aided by market forces favoring natural gas and renewables, Brown observes:
State officials have fewer options on transportation because they need to account for their residents' current makeup of vehicles, many of which will be on the road for some time, while trying to change driving habits and the types of cars residents will buy. And automakers from out of state and overseas are outside state jurisdiction, unlike regional electric companies.
Washington initiatives
"Gov. Jay Inslee proposed five pieces of climate legislation and a direct order to a state agency [Dec. 19, 2019] during his second day of rolling out his 2020 supplemental budget proposals," notes a press release last month from the governor's office, and continued on the governor's Medium page.
"I am proud of the climate change progress we made in 2019," Inslee said. "But the latest science says we have further to go before we bring emissions into a range that doesn't threaten our economic future.

"Washingtonians deserve a choice for cleaner fuels and cleaner cars — and they're going to get both."
The Medium article notes six initiatives that Inslee has endorsed to reduce greenhouse gas emissions.
Limit statewide greenhouse gas emissions.

Establish a clean fuel standards.

Increase the availability of zero-emission vehicles.

Establish an emissions standard for rideshare fleets.

Install electric vehicle charging stations at state facilities.

Extend a tax incentive for community solar projects that benefit low-income customers.
Numbers two and three are particularly noteworthy, because they represent established programs adopted by other states, akin to the aforementioned renewable portfolio standards (RPS) that have been adopted by 29 
states, Washington, D.C., and three territories. Eight states and one territory have set renewable energy goals as of Dec. 31, 2019,
according to
the N
ational Conference of State Legislatures.

 F

ar less popular are 

the two programs to reduce transportation emissions that Inslee hopes to have the Evergreen State join.
The Medium article explains more:
The governor supports legislation that combats one of the largest contributors of state greenhouse gas emissions: transportation. The transportation sector is responsible for nearly 45 percent of all state emissions. This legislation (HB 1110 sponsored by Rep. Joe Fitzgibbon) would establish a clean fuel program that will limit greenhouse gas emissions per unit of transportation fuel sold in the state.

With a clean fuels standard, Washington will join the rest of the West Coast states and British Columbia.
California adopted its Low Carbon Fuel Standard Program in 2009. The Oregon Clean Fuels Standard also dates back to 2009 but wasn't implemented until 2016, and was fiercely opposed by the oil industry. The U.S. Supreme Court dismissed the oil industry's lawsuit last May. 
HB 1110 passed the state House of Representatives on March 12, but the state Senate failed to vote on it. The bill was reintroduced by Fitzgibbon on Jan. 13.
"The bill directs the Washington State Department of Ecology to adopt a rule establishing a clean Fuels Program that would limit GHG emission per unit of transportation fuel energy to 10 [percent] below 2017 levels by 2028 and 20 percent below 2017 levels by 2035," reports Erin Voegele for Biomass Magazine.
"Communities impacted by pollution, particularly those near highways and airports, are counting on a transition towards cleaner burning fuels, and it's time for the Legislature to accelerate this transition by adopting a clean fuel standard," stated Fitzgibbon at a Jan. 10 event at the Port of Seattle where Gov. Inslee expressed his support for the legislation.
The program also covers jet fuel. In attendance was Alaska Airlines, the dominant airline at Sea-Tac airport, which has expressed support for the legislation.
Adopt California's Zero-Emission Vehicle (ZEV) Regulation
"Sponsored by Sen. Joe Nguyen (D-White Center), Senate Bill 5811 authorizes the state Department of Ecology to adopt California's ZEV regulations and includes medium-duty vehicles in ZEV standards," states the senator's press release announcing the bill's narrow passage (26-23) in the state Senate on Wednesday. The bill, which makes changes to the state's clean car standards, now moves to the House for consideration.
While Washington is one of 13 "Section 177" states that have adopted California's Low-Emission Vehicle (LEV) criteria pollutant and greenhouse gas (GHG) emission regulations, it has not adopted its ZEV regulation, along with Delaware and Pennsylvania. See California Air Resources Board's table [pdf] showing the states and regulations.
Colorado was the most recent to adopt the regulation last summer. "As of January 2, 2022, automakers must make an increasing minimum percentage of Zero Emission Vehicles (ZEVs) available for sale as part of their light-duty fleet (8,500 pounds GVWR), according to the Colorado Department of Public Health and Environment.
Why states need to adopt this program
Coltura, a Seattle-based environmental non-profit focused on stopping the demand for oil to power internal combustion engine vehicles, explains how SB 5811 would increase ZEV sales.
The ZEV Program would cause automakers to stock, advertise, incentivize, and sell electric vehicles (EVs) in order to meet the minimum EV sales threshold in Washington. Right now, many of the newest and best EVs (such as the Hyundai Kona SUV) are not available in Washington, because automakers choose to prioritize sales of those EVs in the 11 states that have the ZEV Program in place.

The ZEV Program utilizes a credit system which requires major automakers to ensure that, starting in 2022 when the bill would take effect, about 6% of their new cars sold in a state are zero emissions vehicles.  Automakers that don't meet the standards must purchase extra credits from other automakers that have exceeded the standard, or pay a penalty.
Wait! There's more in Washington
Inslee didn't mention another bill that would go much, much further. In addition to passing the ZEV program bill on Jan. 15, the state Senate referred HB 2515 by state Rep. Nicole Macri (D-Seattle), which would require all new vehicles sold in the state to be electric by 2030, to the House Transportation Committee for a hearing, according to Business Wire. A phased-ban on selling internal combustion light-duty vehicles has been a long-time goal of California Assemblyman Phil Ting of San Francisco, the legislature's most prominent electric vehicle advocate.
The source article goes into more depth on other state efforts to reduce transportation emissions, describing the proposed Advanced Clean Truck Regulation in California and the East Coast's Transportation and Climate Initiative.
Related in Planetizen:
FULL STORY: Why Cutting Car and Truck Emissions Is So Hard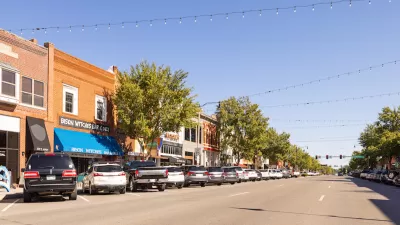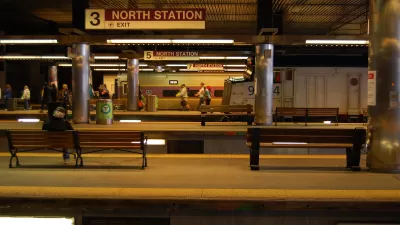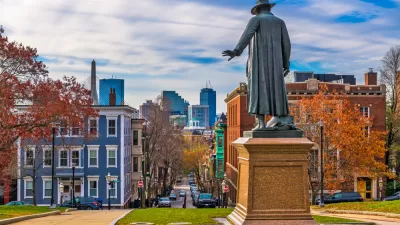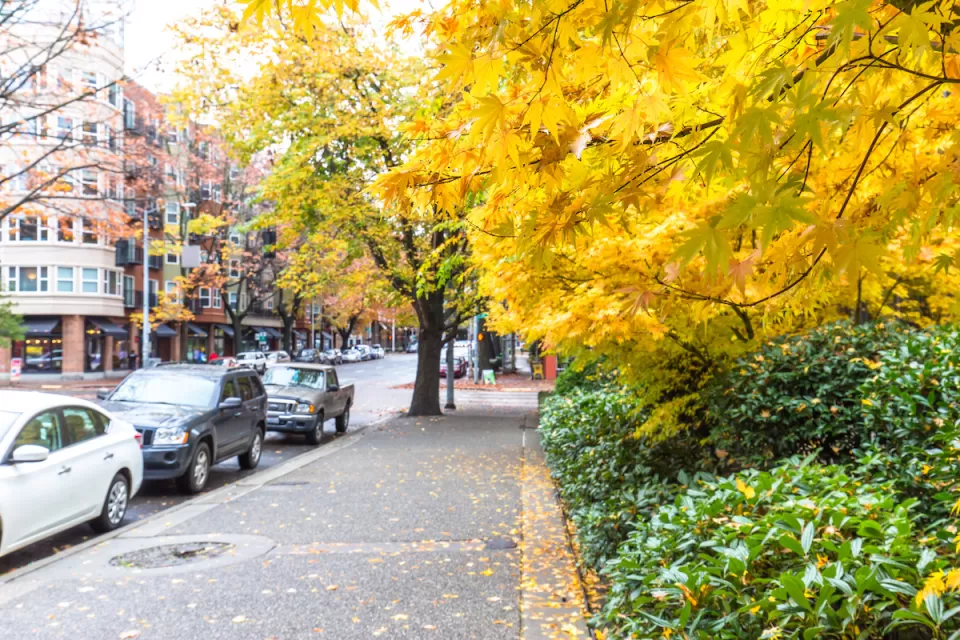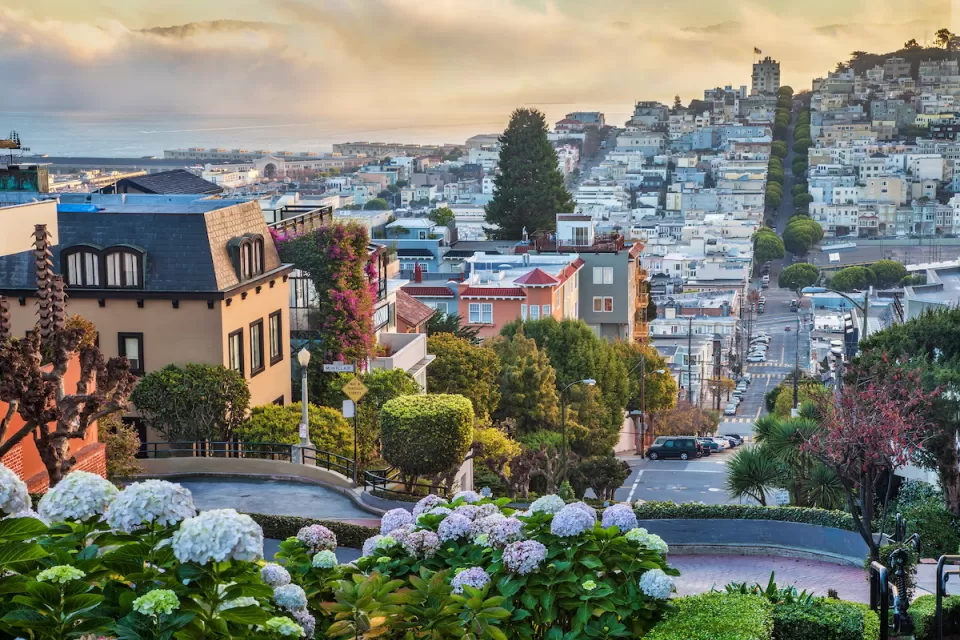 This six-course series explores essential urban design concepts using open source software and equips planners with the tools they need to participate fully in the urban design process.
Learn the tools for implementing Universal Design in planning regulations.
View More