Due to the adoption of the Zero-Emission Vehicle standard by the state's air quality commission last week, there will be a much greater selection of electric vehicles available for interested Colorado consumers. Sales should reach 5% by 2023.
---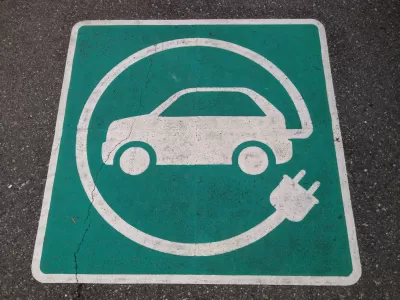 Democratic Gov. Jared Polis' first executive order [pdf] issued after taking office in January was intended to get more electric vehicles (EVs) on the road. Last Friday, the Air Quality Control Commission voted 8-1 to do just that by adopting a zero-emission vehicle (ZEV) standard based on California's long-standing ZEV program.
"[W]e got it done within a few short months," said Polis in a statement on Aug. 16 about the commission's action in response to his executive order. "It's only the beginning. Colorado must continue to reduce smog and increase consumer choice."
The emphasis on air quality, even more so than achieving greenhouse gas emission reduction targets, caught this correspondent by surprise as it was repeated by other officials and in much of the media coverage.
"The new zero-emission standard requires automakers to sell more than 5 percent zero-emission vehicles by 2023 and more than 6 percent zero-emission vehicles by 2025," according to the commission, a policy-making body within the Colorado Department of Public Health and Environment. "The standard is based on a matrix of credits given for each electric vehicle sold, depending on the vehicle's zero-emission range."
"The zero-emission standard does not compel anyone to buy an electric vehicle, said Garry Kaufman, director of the Air Pollution Control Division at the department. "It only requires manufacturers to increase ZEV sales from 2.6 percent to 6.23 percent."
"[T]he standard is expected to result in manufacturers selling a wider range of models in Colorado, including SUVs and light trucks," reports Betsy Lillian editor of NGT News (source article).
Goals: Improve air quality and reduce greenhouse gas emissions
As noted above, Colorado officials and Gov. Polis stressed the importance of improving air quality, particularly "to reduce ozone pollution as quickly as possible, as the state continues to work to meet the federal ozone pollution standard," states the Air Quality Commission's press release.
"We are committed to a state where Coloradans can zip up into the mountains in a zero-emitting vehicle and go for a hike without coughing and wheezing from ozone," said John Putnam, environmental programs director at the Department of Public Health and Environment.
Western Resource Advocates led with the air quality improvements expected from the ZEV standard in their Aug. 16 article aptly titled, "Colorado Adopts Zero-Emission Vehicle Standard to Improve Air Quality and Combat Climate Change."
 The U.S. Environmental Protection Agency this month announced plans to reclassify the Denver metropolitan area and northern Front Range as a "serious" violator of federal health standards due to elevated ozone levels that fail to meet air quality requirements.
Landmark climate legislation 
In addition to reducing ozone pollution, the ZEV program will help to achieve the new greenhouse gas (GHG) emission-reduction goals set by House Bill 19-1261: Climate Action Plan To Reduce Pollution, signed by Gov. Polis on May 30.
Colorado shall have statewide goals to reduce 2025 greenhouse gas emissions by at least 26%, 2030 greenhouse gas emissions by at least 50%, and 2050 greenhouse gas emissions by at least 90% of the levels of statewide greenhouse gas emissions that existed in 2005.
HB19-1261 was only one of 11 clean energy bills signed by Polis at the end of May. "This has been a really great legislative session for climate and clean energy in Colorado," Sam Gilchrist, western campaigns director for the Natural Resources Defense Council, told Utility Dive. "So Colorado is really on a good path forward."
With the commission's vote, the Centennial State becomes the tenth state to adopt the California ZEV standard, reports Mark Kane for Inside EVs, joining Connecticut, Maine, Maryland, Massachusetts, New Jersey, New York, Oregon, Rhode Island, and Vermont.
California has unique authority under Section 209 of the Clean Air Act to maintain motor vehicle emission standards that are stricter than the  federal standards, as long as the U.S. Environmental Protection Agency has issued a waiver, according to the Center for Climate and Energy Solutions (C2ES).
Electric pickups needed
Two news videos on the new ZEV standard appear in the Inside EVs article. CBS Denver goes beyond the ZEV program and explores potential fees on transportation network companies and encouraging them to use ZEVs. Colorado Public Television explores the political angle of the commission's vote.
"This is a big win for the governor," states Patricia Calhoun, editor of Westword, a Denver publication. "It's also a big win for whoever wants to make electric-powered trucks because that's 58 percent of (the light-duty vehicles) that people want to buy in Colorado. And you can't really get them," referring to light trucks, a category that includes SUVs, that are electrically powered.
Related in Planetizen:
FULL STORY: Colorado Adopts Zero-Emission Vehicle Standard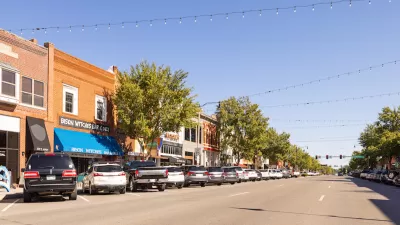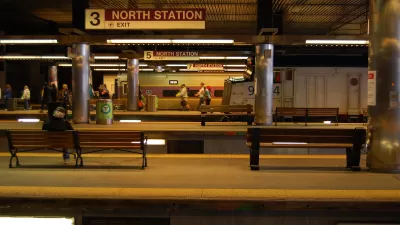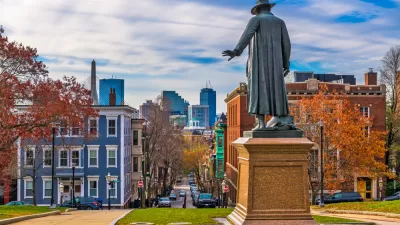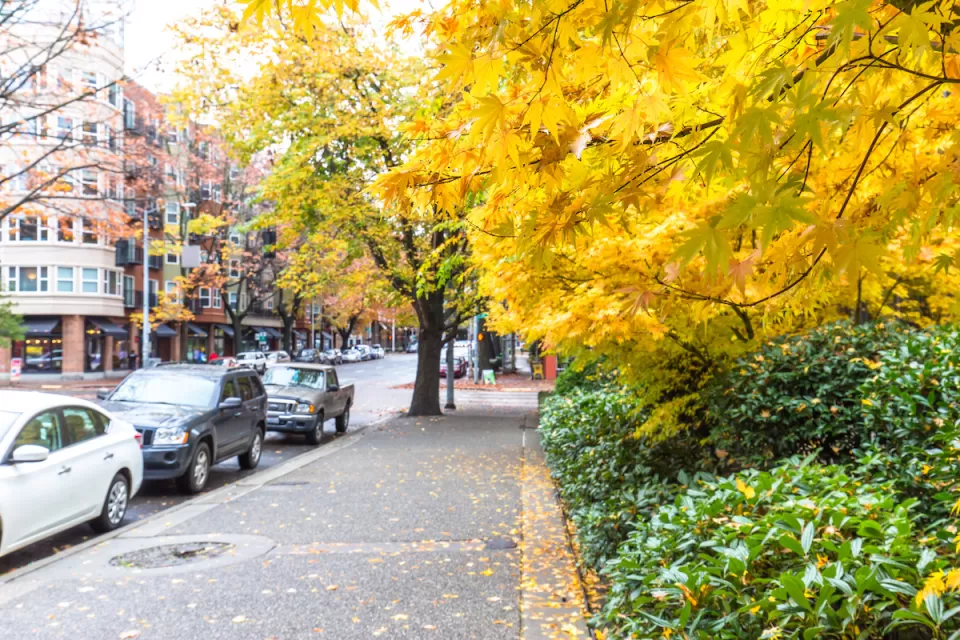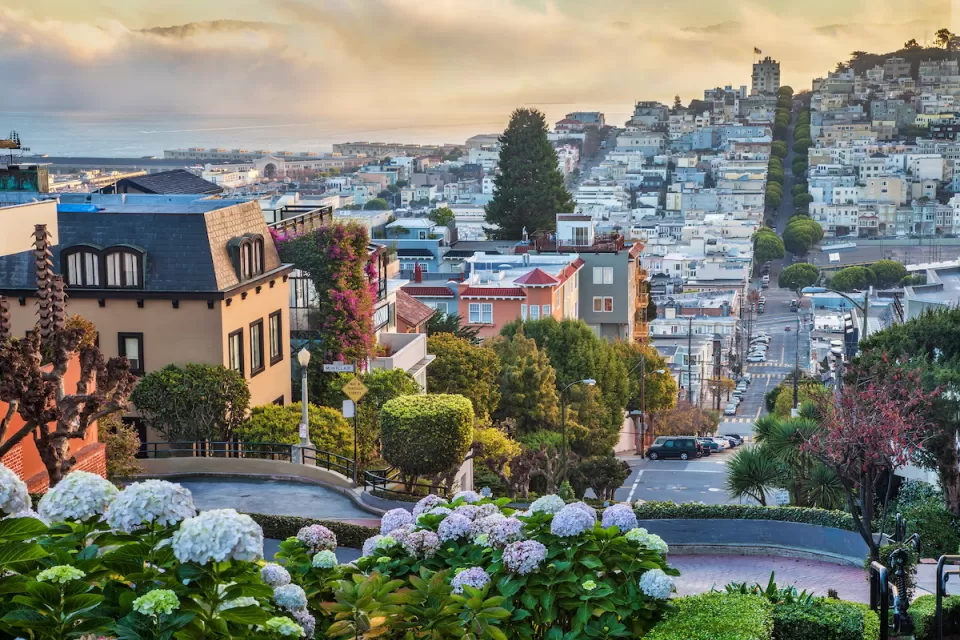 This six-course series explores essential urban design concepts using open source software and equips planners with the tools they need to participate fully in the urban design process.
Learn the tools for implementing Universal Design in planning regulations.
View More