An exemption to an existing law was removed Monday when Gov. Jerry Brown signed a bill that affords tenants in rent-controlled buildings the same right to request electric vehicle charging capability as renters in unregulated apartments.
---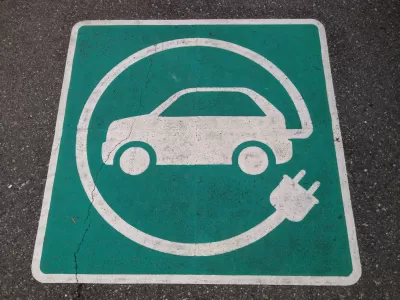 Another barrier to increasing adoption of electric vehicles in California was lessened with Gov. Jerry Brown's signature on Assembly Bill 1796: "Rental property: electric vehicle charging stations." Assemblymember Al Muratsuchi  D-Torrance (Los Angeles County) authored the bill to address a shortcoming in his 2014 bill, AB-2565 (same title).
"According to the July 5 Assembly Floor analysis, the bill "[r]emoves the exemption that allows lessors of dwellings subject to a residential rent control ordinance to deny requests of lessees to install electric vehicle (EV) charging stations at parking spaces, thereby requiring lessors of rent-controlled dwellings to approve EV installation requests." According to the author:
"In some cities, such as San Francisco, rent controlled housing makes up nearly 75% of available rental stock. Authorizing installation of charging stations in rent controlled units would significantly increase access to residential charging and expand EV adoption and use."
As with the 2014 bill, the renter is required to pay all costs associated with the purchase, installation, and operation of the electric vehicle supply equipment (EVSE), including permits and electrician charges, which can exceed $2,000, though costs can be offset with rebates from utility companies who participate in the California Air Resource Board's (CARB) Low Carbon Fuel Standard Utility Rebate Programs.
However, recently enacted programs may be able to reduce installations costs. In late May, CARB and the California Public Utilities Commission authorized over $1 billion in electric vehicle (including bus and truck) infrastructure investment. In addition, the private sector has become involved in installing EVSE stations in apartment buildings, as noted in a 2014 post after the passage of AB 2456:
Two companies have teamed up to provide solar-powered, electric vehicle charging with battery storage in 68 apartment buildings in San Francisco. They will rent spaces for charging by tenants. Roofs will also be rented and covered with solar panels.
AB 1796 was inspired by environmental advocate Paul Scott, co-founder of Plug In America.
"Last year, I initiated a group of people to meet with Assembly Member Al Muratsuchi's staff to address a shortcoming in AB 2565, the 2014 law that Al wrote allowing apartment renters who have a dedicated parking space the right to install a charger for their EV so they can use their own electricity to power their car,"  Scott wrote in an email. "There are over half a million rent control units in CA and none of those people could legally install a charger if the landlord said no."
Come Jan. 1, 2019, they'll have that right.
The surfing connection (yes, ocean surfing)
The signing of AB 1796 did not receive much, if any, media attention (which accounts for the Governor's press office being the source for this post), unlike another bill by Muratsuchi, also signed by Gov. Brown on Monday. Assembly Bill 1782, co-authored by Majority Leader Ian Calderon, D-Whittier (Los Angeles County), establishes surfing as the official state sport. Peter Fimrite reports for the San Francisco Chronicle:
"California's surfing culture is taking a national and global leadership role in promoting sustainability," the bill said. Surfers have worked to "preserve the ocean, waves, coastline, and wildlife that make the state such a unique place to surf, live, and visit."
Is it any wonder that California may be the greenest state in the nation?
Related legislation
A more high-profile bill that should boost electric vehicle usage in the Golden State is SB 1014: California Clean Miles Standard and Incentive Program: zero-emission vehicles by Sen. Nancy Skinner (D-Berkeley).
The bill would make transportation network companies (TNCs) accountable for emissions from their contractor fleets by requiring the California Air Resources Board (ARB) "by January 1, 2020, to establish a baseline, based on the year 2018, for per-passenger-mile [greenhoouse gas] GHG emissions of vehicles used by TNC drivers," according to the Aug. 6 legislative analysis.
By January 1, 2023, requires ARB to adopt, and the California Public Utilities Commission (CPUC) to implement, annual targets and goals, beginning in 2023, for reduction of per passenger-mile GHG emissions of vehicles used by TNC drivers.
As posted in June, Lyft opposes the legislation, "saying that it would hurt lower-income drivers who can't afford the pricey electric models. Uber is neutral on the bill," reported Carolyn Said for the Chronicle. The bill is now on the Assembly floor. The last day of the legislative season is Aug. 31.
Another Muratsuchi bill that increased electric vehicle charging access in California, particularly for those who lack access to a parking space, be it in a single or multifamily home, by allowing for curbside charging, passed into law last year, as posted last December:
A.B.1452: Authorizes local jurisdictions to dedicate on-street parking spaces on public streets for the exclusive purpose of charging a parked electric vehicle, provided appropriate signage is installed. The bill was sponsored by Los Angeles Mayor Eric Garcetti.
FULL STORY: Governor Brown Signs Legislation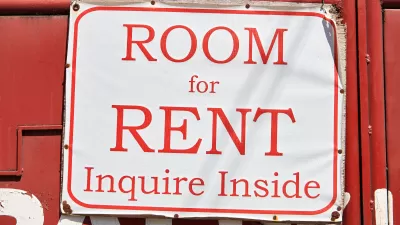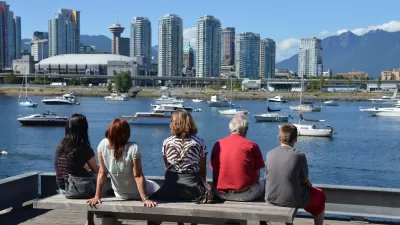 Ten Signs of a Resurgent Downtown
In GeekWire, Chuck Wolfe continues his exploration of a holistic and practical approach to post-pandemic urban center recovery, anchored in local context and community-driven initiatives that promote livability, safety, and sustainability.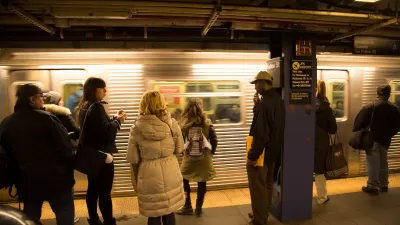 Off-Peak is the New On-Peak
Public transit systems in major U.S. cities are starting to focus on non-rush hour travelers as pre-pandemic commuting patterns shift and transportation needs change.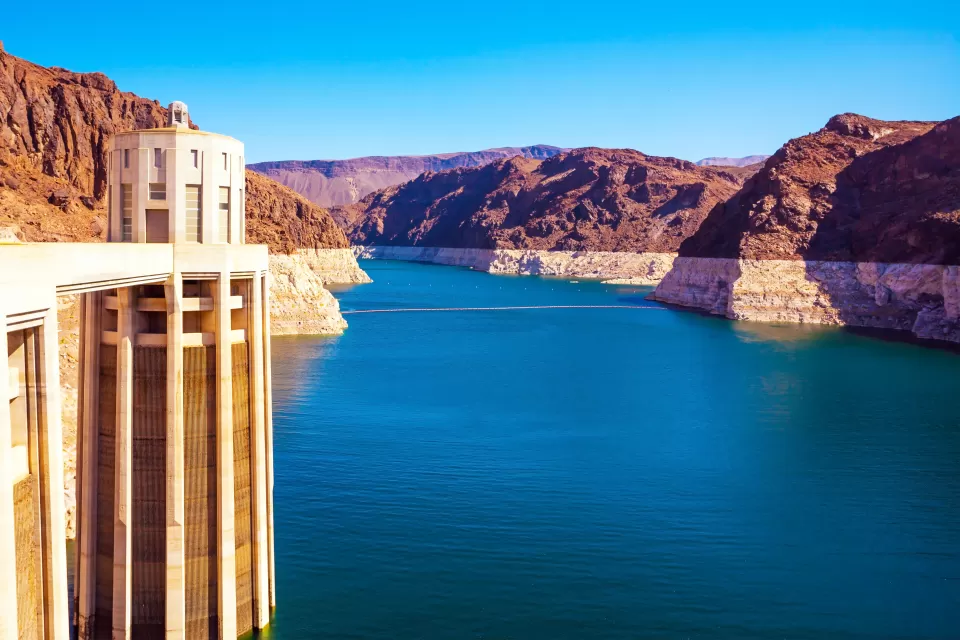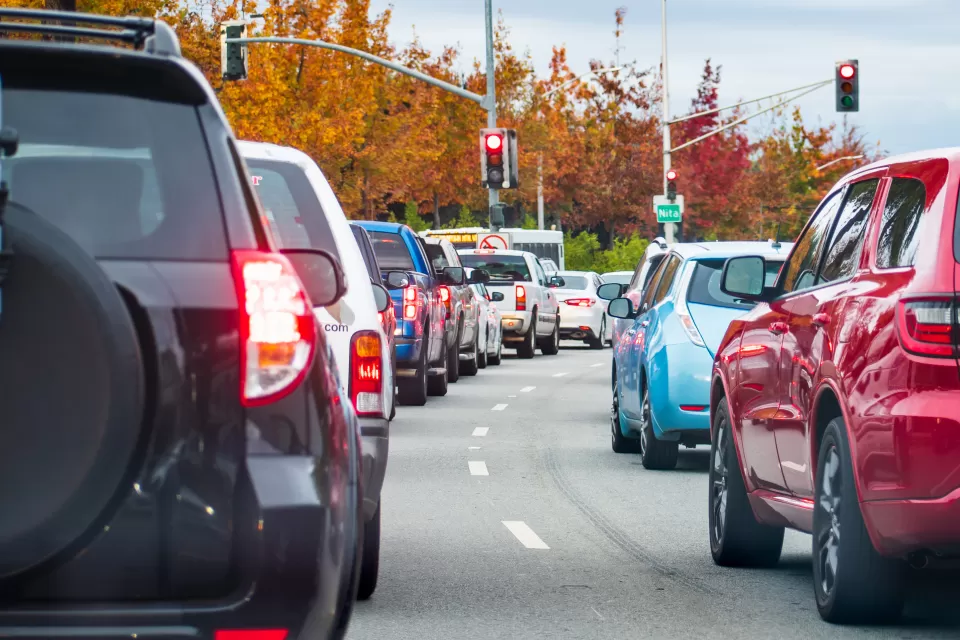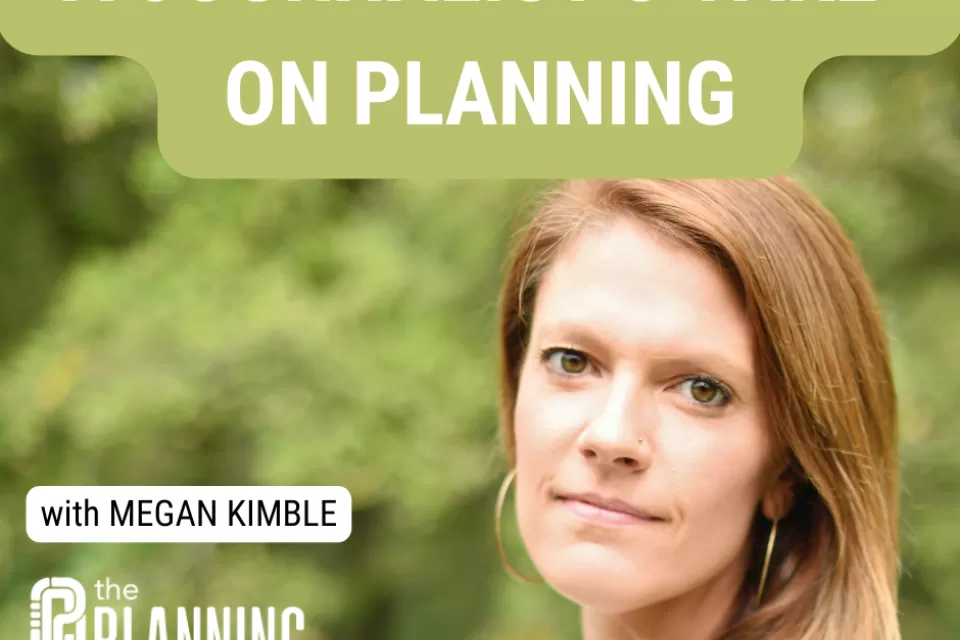 This six-course series explores essential urban design concepts using open source software and equips planners with the tools they need to participate fully in the urban design process.
Learn the tools for implementing Universal Design in planning regulations.
View More