Washington's largest diesel emissions polluter will transition its fleet to diesel-hybrids and then to battery-electric propulsion to comply with Gov. Inslee's emissions-reduction executive order which will also please the orcas in Puget Sound.
---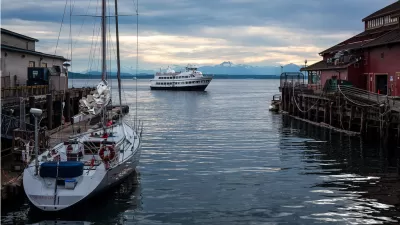 There's a reason why the Evergreen State was one of only two states (the other being Hawaii) to receive an A+ from U.S. PIRG in terms of how it is spending its share of the nearly $3 billion national Volkswagen Diesel Emissions Environmental Mitigation Trust.
Public transit is a big winner in the $112.7 million allocation, with up to $35 million dedicated to converting the first of the state's three largest ferries to hybrid-electric power and $13.3 million to purchase 50 electric transit buses in Benton, Clark, King, Pierce, Snohomish, and Spokane counties.
"Reducing diesel exhaust and carbon pollution from marine vessels is one of the priorities identified for Washington's share of the VW settlement by the Washington Department of Ecology, which oversees investing the settlement funds," according to the Washington State Department of Transportation's (WSDOT) press release of Oct. 22.
"Air pollution from diesel emissions is one of the most pressing public health threats facing Washington, and converting these ferries to hybrid propulsion will slash pollution in our state," said Ecology Director Maia Bellon.
According to Jason Deign of Greentech Media (source article), the ferry system owned and operated by WSDOT under its Washington State Ferries (WSF) division, is the second-largest in the world. Only the Star Ferry in Hong Kong carries more passengers, according to Wikipedia.
"The ferry system is the largest consumer of diesel fuel in the state with over 18 million gallons of diesel burned each year, and the three Jumbo Mark II ferries account for 26 percent of total fuel consumption," according to WSDOT.
This step brings the state ferry system closer to meeting the goals outlined in Gov. Jay Inslee's Executive Order 18-01 (pdf 81 kb), which directs WSF to move toward a zero emissions fleet. [Executive order signed Jan. 16, 2018].
Inslee, who withdrew from the Democratic 2020 presidential primary race in August, had made climate change the central theme his campaign, calling it  "the most urgent challenge of our time." His statement on the conversion of the first of the three jumbo ferries reflected that priority.
"Converting the biggest, dirtiest ferries in the fleet is a huge milestone in our efforts to decarbonize the state and fulfill our obligation to help defeat climate change," said Inslee. "In addition to reducing emissions, moving to an all-electric ferry fleet will save taxpayers money on ferry operating costs, virtually eliminate engine noise and vibration that can hurt orca whales, and improve reliability of service."
Whales really are an important consideration for ferries traversing Puget Sound, as the King 5 News video accompanying their article on the $35 million retrofit on the first jumbo ferry illustrates. "The Jumbo Mark II ferries carry 202 cars and 1800 passengers each and primarily operate on the Seattle/Bainbridge and Edmonds/Kingston routes," reports Hannah Everman.
Siemens wins contract

"WSF has selected Siemens to conduct a propulsion control system replacement and hybrid conversion studies and system design for the three ferries," reports Nick Blenkey for MARINE LOG.
Siemens will proceed with the design of the hybrid conversion which includes removal of two propulsion generators, installation of battery storage, and development of the rapid charging system. Siemens engineers will then work alongside the selected shipyard to complete the hybridization process on all three vessels. The project will also include rapid shore charging stations at each pier.
As noted in a post last February, "Washington Ferry Ridership Continues to Grow," hybrid-electric propulsion and terminal electrification are a critical part of Washington State Ferries 2040 Long Range Plan released last January.
"To cut fuel consumption, the Plan recommends building new vessels to use hybrid propulsion technology instead of full diesel engines," notes page 98 in Section 6: Sustainability and resilience [pdf].
The use of this propulsion technology has benefits of reduced engine noise and vibration, potentially lessening effects on orcas and other marine life. 

Once WSF implements the capital investments in vessel and terminal infrastructure identified in the Plan, by 2040 the agency will have replaced 13 existing diesel vessels with electric-hybrid vessels and will have converted six vessels to plug-in hybrid. All hybrid vessels will be capable of charging at the terminal to realize the maximum benefit of hybrid propulsion
Global trend
Deign goes on to indicate that moving toward zero-emissions technology in marine applications, particularly ferries, is part of a global trend that was launched in Europe, led by Norway, earlier this decade.
August saw the launch of the world's largest all-electric ferry to date, a 200-passenger, 30-car carrying vessel called Ellen covering the stretch between Fynshav and Søby in southern Denmark.
According to Siemens, "Scandinavia is the first region in the world to rely increasingly on battery-powered and thus environmentally-friendly technologies in the shipbuilding industry."
International Maritime Organization regulation
To end on a related and most timely note, a new global regulation takes effect on New Year's Day that will force vessels to reduce sulfur oxide emissions, "bringing significant benefits for both human health and the environment," states the Dec. 20 press release by the International Maritime Organization (IMO), a United Nations specialized agency.
"Ships will have to use cleaner fuels that are still under development and may cost up to 50% more than traditional fuel known as bunker, or they will have to be fitted with sulfur-trapping exhaust systems called scrubbers that go for as much as $10 million per ship," reported Costas Paris for The Wall Street Journal in September.
To comply with the 2016 Paris climate accord, IMO members have also agreed to slash greenhouse-gas emissions by half by 2050, compared with 2008 levels. Ships now contribute up to 3% of the world's global pollution, an amount comparable to that of major emitting countries.
Related in Planetizen:
FULL STORY: World's Second-Largest Ferry Operator Switching From Diesel to Batteries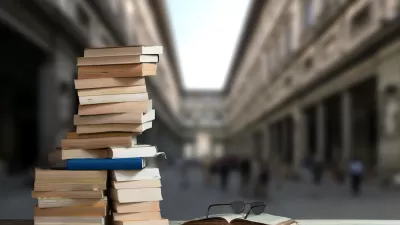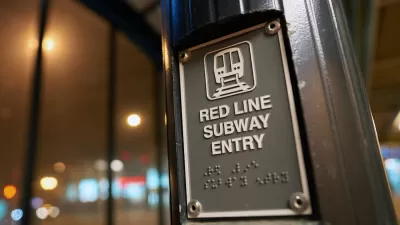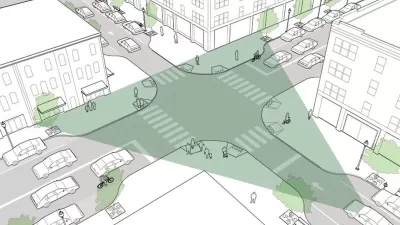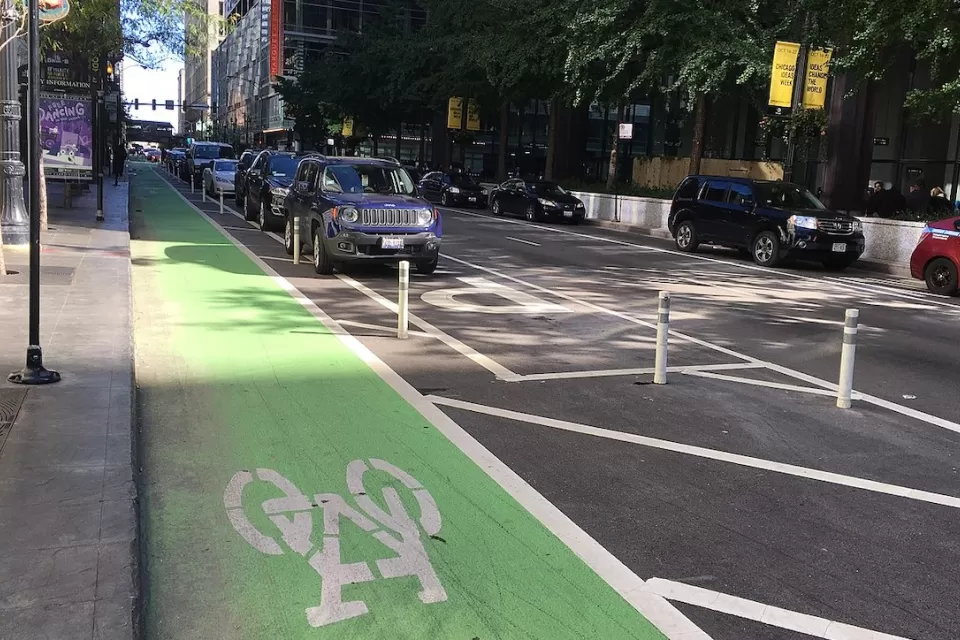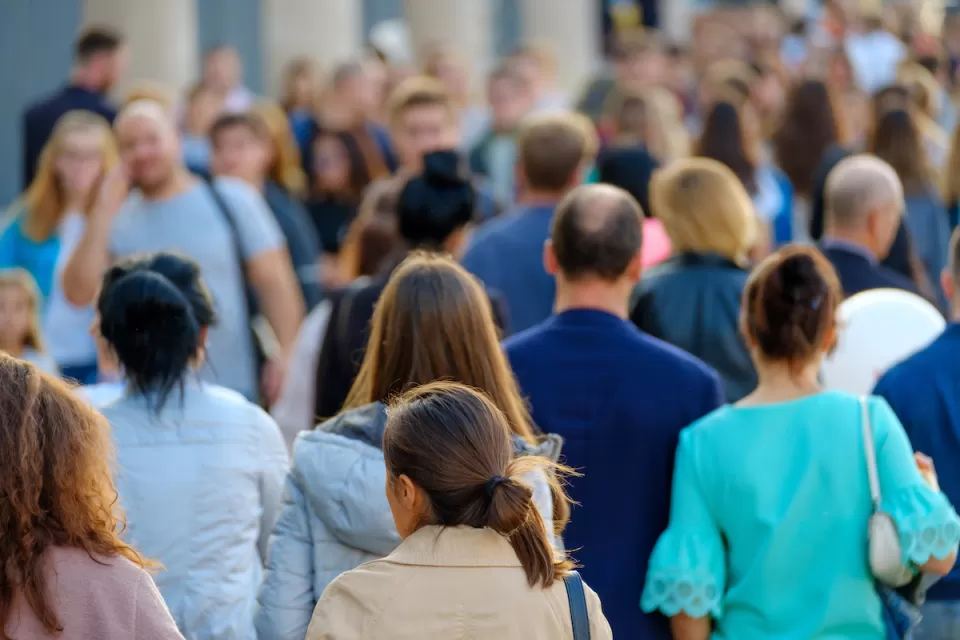 How Cities Can Avoid Perpetuating Segregation
Residents of big cities, known as the 'melting pots' of America, have fewer interactions with people outside their socioeconomic group than those in smaller communities, according to new research.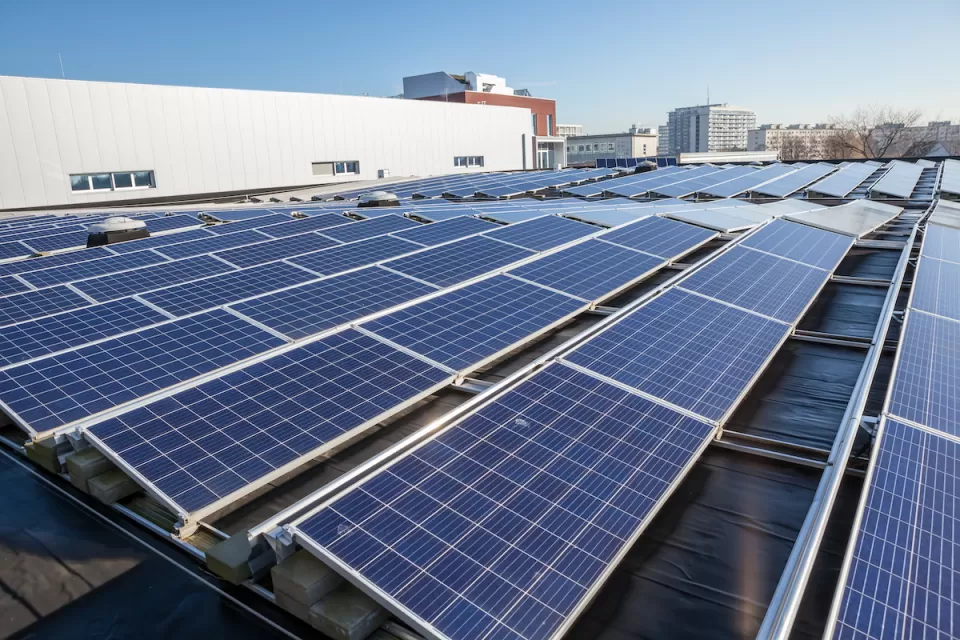 US Building Emissions are Growing
Green building standards and efficiency retrofits are not keeping up with energy demand, resulting in a net increase in greenhouse gas emissions from buildings.
This six-course series explores essential urban design concepts using open source software and equips planners with the tools they need to participate fully in the urban design process.
Learn the tools for implementing Universal Design in planning regulations.
View More