Environmentalists in California are upset that Los Angeles will build a new 840-megawatt natural gas plant to replace a 1,800-megawatt coal plant. The coal plant has been crucial to the economic development of Millard County, Utah.
---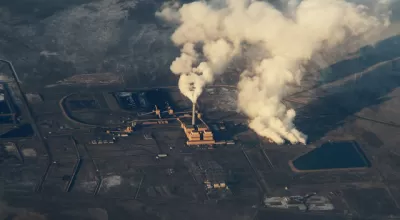 Environmentalists and public health advocates celebrated Mayor Eric Garcetti's announcement in February that rather than retrofit three coastal natural gas-powered plants in Los Angeles County to comply with state orders to stop using ocean water for cooling, he would phase them out, and promised a transition to renewable energy. However, that left a lingering question: "How to replace the three facilities without raising energy prices or increasing the risk of power outages," the topic of a Feb. 12 piece by Sammy Roth, who covers energy for the Los Angeles Times.
And another battle looms on the horizon, as Los Angeles moves forward with plans for a new gas facility in Utah to replace a coal-fired power plant that still generates much of the city's electricity.

Garcetti described it as "part of a plan to get off of coal." But he acknowledged that any new investment in fossil fuels "doesn't sit easy, I think, with any of us." [Construction begins Jan. 1, 2020].
Utah
Roth follows up on that battle by traveling 500 miles to report (source article, July 16) from Delta, Utah, home of the nearby Intermountain Power Project (IPP), "L.A.'s single-largest power source for three decades, supplying between one-fifth and one-third of the city's electricity in recent years." He might as well have visited another country in terms of how residents feel about the huge coal plant compared to the coastal residents in Los Angeles County who live near the far less-polluting natural gas plants in Long Beach (1,867 MW ), Wilmington (107 MW), and Playa del Rey (823 MW).
The 1,800-megawatt coal plant employs about 400 people, down from a high of 485. The average salary is $94,000, well above Millard County's median household income of $59,000. 
The owner of the plant, the Intermountain Power Agency (IPA), a political subdivision of the State of Utah organized in 1977, "once accounted for 85% of the county's tax base, down to a still-massive 35% today, said Millard County Commissioner Dean Draper," adds Roth.
One of the biggest beneficiaries is Millard School District, where kids have been able to study and play in state-of-the-art facilities unusual for a rural county...Delta has some of the best public school facilities in Utah, thanks to tax revenues generated by the nearby Intermountain Power Plant.
"But what about the pollution spewing from the plant?" you may ask.
Intermountain officials say they operate one of the country's cleanest coal plants, thanks to pollution-control equipment paid for by California ratepayers. Residents of Delta, 10 miles south of the plant, say they don't notice or don't mind the air pollution.

Although it's cleaner than many other coal plants, Intermountain emits huge amounts of nitrogen oxides, a component of smog. Groundwater near the facility's on-site landfill is badly contaminated with several dangerous chemicals, according to a recent report [pdf] from the Environmental Integrity Project.
From a greenhouse gas perspective, during a 5-year period ending 2017, it was the sixth-largest polluter in the American West, adds Roth.
Plant opening and closure, doomed by California climate and energy legislation
Los Angeles Department of Water and Power partnered with five other Southern California cities—Anaheim, Burbank, Glendale, Pasadena and Riverside—to build the coal-fired generating station outside Delta. Ground broke in 1981. The $5.4-billion project fully opened in 1987, the largest coal project in the West at the time.
Almost two decades later, "two landmark energy bills—Assembly Bill 32 [Global Warming Solutions Act of 2006] and Senate Bill 1368, were signed into law by then Gov. Arnold Schwarzenegger, a Republican," writes Jan Smutny-Jones, chief executive officer of the Independent Energy Producers Association, in a commentary for CalMatters on July 16.
In 2008, coal comprised 18.2% of California's electricity mix. By 2018, that number had fallen to 3%, with virtually all the coal coming from a single plant in Utah. This plant is scheduled to be retired within five years and replaced with cleaner resources pushing California coal generation to zero. 
It was SB 1368 that essentially was the death knell for the massive Utah coal facility as it prevented the contract that LADWP and the five other Southern California cities had with IPA from being renewed when it expired in 2027.
SB 1368 created an Emissions Performance Standard, which limits emissions from fossil plants and applies those standards to long-term California utility contracts.

The bill doesn't mention coal. Instead, it "would require that the greenhouse gases emission performance standard not exceed the rate of emissions of greenhouse gases for combined-cycle natural gas."
Because California is the largest consumer of electricity in the West, this legislation had a profound impact on the energy industry. It became highly unlikely for companies to build a new coal plant without the ability to sell a long-term contract on the California market. 

This greening of the Western grid is important because California imports 30% of its electricity from states that are part of the grid. California will have the ability to import clean energy when needed and export clean energy when we are in surplus.   
This last point explains why the California Air Resources Board separates the electricity generation economic sector between in-state and imported in their greenhouse gas emissions inventory, 10 percent and 6 percent, respectively, in the 2016 index. By contrast, transportation is 41 percent, followed by the industrial sector at 23 percent.
Preparation for 2027
"Officials in Burbank, Glendale, Pasadena and Riverside briefly talked up the idea [in 2006] of extending their coal contracts past 2027, notes Roth.
They quickly abandoned the idea. Los Angeles and its neighbors later agreed to build a 1,200-megawatt gas plant at the Intermountain site, before LADWP decided the facility [in June 2018] should be downsized to 840 megawatts.
New renewable portfolio standard legislation
"Critics say Los Angeles and other Southern California cities have no business making an $865-million investment in gas, especially when the state has committed to getting 100% of its electricity from climate-friendly sources such as solar and wind," notes Roth, referring to the passage of Senate Bill 100 last year that requires that electric utilities and other service providers generate 60% of their power from renewable sources by 2030, up from the prior 50% goal set for that date, and 100% clean energy by 2045.
Among the five Southern California that helped finance the Utah plant in the 1980s, "Anaheim, Pasadena and Riverside opted out of the gas contract or never signed up to begin with," citing the importance of complying with Senate Bill 100," adds Roth. Glendale has committed to the gas plant, "with Burbank expected to confirm its participation soon."
Not just about natural gas vs. renewables
A critical part of Roth's deep dive into the IPP plant is the crucial role played by the transmission lines, one in particular, the Southern Transmission System, owned by IPA. High voltage transmission lines are critical to Los Angeles' effort to import renewable energy from the West.
Los Angeles also hopes to import solar and wind power from the region, and to build a compressed air energy storage facility — basically a giant battery for renewable energy. 


The agency agreed to let L.A. keep using the power line. But in the absence of coal, Utah wanted a gas plant, for the jobs and tax revenues it would create. LADWP estimates the new facility will employ about 125 people — a fraction of current employment at Intermountain but better than nothing.

If Los Angeles had simply allowed its contract to expire, LADWP officials said, the Utah agency could have blocked L.A.'s efforts to import renewable energy.
However, that assertion was questioned by Evan Gillespie, an activist with the Sierra Club's Beyond Coal campaign, as well as "half a dozen power grid experts interviewed by the Los Angeles Times."
Roth is also critical of LADWP's "$840-million project to replace the converter stations [which transform electricity from alternating to direct current or vice-versa] at each end of the power line, using the same type of technology installed in the 1980s, rather than voltage source converters."
Between the converter stations and the gas plant, the Intermountain overhaul is projected to cost $1.7 billion overall. Los Angeles will pay the vast majority of those costs.
Related in Planetizen:
FULL STORY: Los Angeles is finally ditching coal — and replacing it with another polluting fuel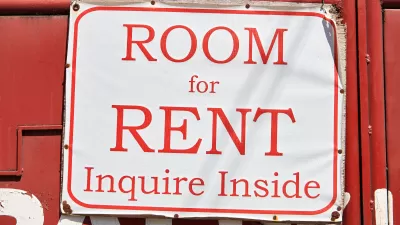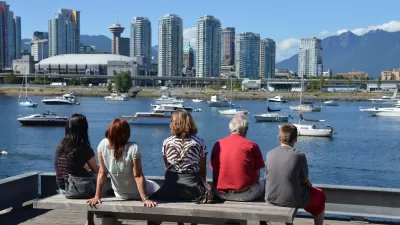 Ten Signs of a Resurgent Downtown
In GeekWire, Chuck Wolfe continues his exploration of a holistic and practical approach to post-pandemic urban center recovery, anchored in local context and community-driven initiatives that promote livability, safety, and sustainability.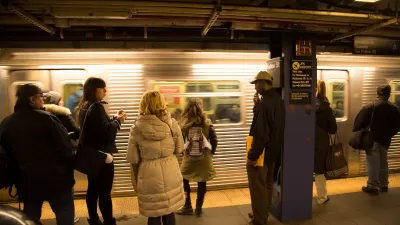 Off-Peak is the New On-Peak
Public transit systems in major U.S. cities are starting to focus on non-rush hour travelers as pre-pandemic commuting patterns shift and transportation needs change.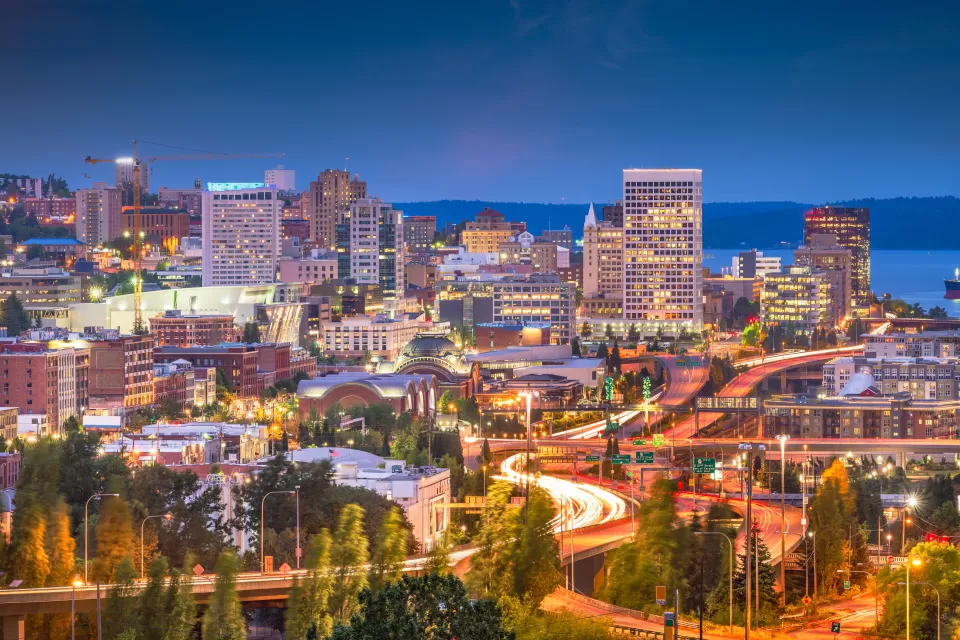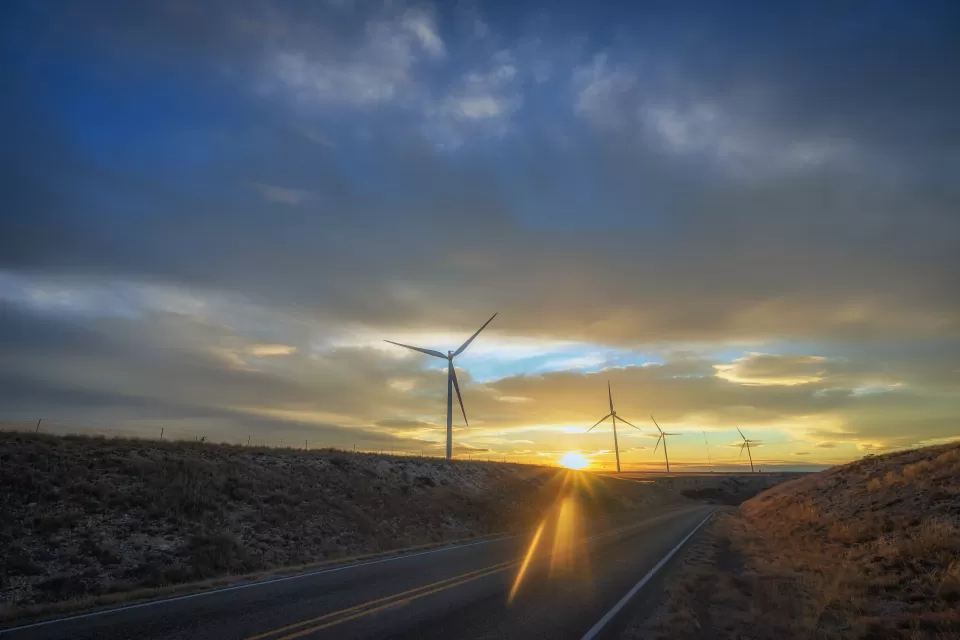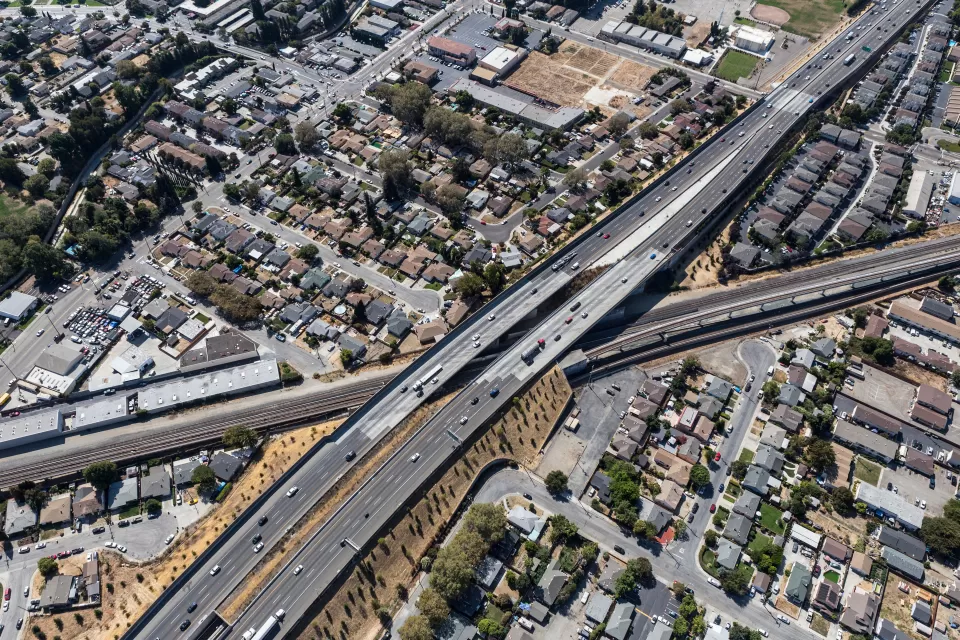 The Limitations of 'Reconnecting Communities'
The Biden administration has pledged to correct the damage imposed on communities by highways and infrastructure, but many projects are only committing to minor improvements, not transformative changes.
This six-course series explores essential urban design concepts using open source software and equips planners with the tools they need to participate fully in the urban design process.
Learn the tools for implementing Universal Design in planning regulations.
View More