The Los Angeles municipal utility will convert a Utah coal power plant to run on natural gas in 2025. According to a proposal unveiled Dec. 10, the plant will incrementally be converted to run entirely on hydrogen, a zero-emission fuel, by 2045.
---
To the disappointment of climate hawks, the Los Angeles Department of Water and Power (LADWP), the largest municipal water and power utility in the nation, will be replacing its largest source of electricity, the 1,775 MW coal-fired Intermountain Generating Station in Millard County, Utah, with a significantly smaller plant but still powered by a fossil fuel, natural gas, in 2025, two years ahead of the end of its contract with owner Intermountain Power Agency (IPA).
However, that project just got a whole lot greener, according to a presentation (download here) by the department at the public meeting held by their Board of Water and Power Commissioners on Dec. 10, and it's already winning compliments from some of those hawks.
Intermountain Power Project (IPP) Renewed
Hydrogen, a zero-emission fuel when used in a fuel cell or burned with oxygen, "will be capable of making up 30% of an 840 MW natural gas plant's generation on day one of its operation beginning in 2025," reports Catherine Morehouse, associate editor of Utility Dive (source article).
But that will be just the initial step to renewing what was "the sixth-largest climate polluter in the American West during a 5-year period ending 2017," according to energy reporter Sammy Roth of the Los Angeles Times (his piece also posted here). The plan is to convert the natural gas plant to run entirely on hydrogen by 2045 in order to meet California's legislative mandate for utilities to produce 100 percent renewable energy.
"Europe has traditionally been ahead of the U.S. in optimizing hydrogen power on its grid," continues Morehouse.
The only other 100% hydrogen plant in the world is operated by Enel [near] Venice, Italy, produced through reforming the methane in the fuel through a steam reaction, then removing excess carbon until left with pure hydrogen.
According to a 2010 Reuters article, "power produced at the plant is 5-6 times more expensive than conventional electricity but Enel is working to reduce the costs to be able to expand in hydrogen-fueled power generation."
Green hydrogen
Unlike Enel's Fusina hydrogen-fueled plant, which uses steam-methane reforming to produce hydrogen, IPP Renewed, which is how IPA and LAPWD refer to the plan for the Intermountain Generating Station's 20-year conversion from natural gas to zero-emissions from 2025-2045, will use electrolysis powered by renewable electricity to split water into hydrogen, dubbed "green" or renewable, and oxygen. Utilities may refer to the process as power-to-gas (P2G) technology.
Central to the production of green or renewable hydrogen is the plant's location, which LADWP calls a "renewable hub" due to interconnections with wind energy and the potential for solar and additional wind power, hydropower from Canada, and solar and geothermal power,
"We think that a renewable hydrogen project would be a welcomed addition to the renewable portfolio of LADWP," Luis Amezcua, Sierra Club senior campaign representative for California told Utility Dive, adding that "it's looking like a lot of industry folks are really committed to develop [the] technology."
Energy storage
Another critical part of the IPP Renewed is storing the hydrogen – or another potential energy source, according to the October 2019 edition [pdf] of Powerlines, IPA's newsletter, made possible by a geologic asset at the site.
Potential development of new energy assets beyond those required for the gas project includes compressed air energy storage (CAES); green hydrogen production, storage, and use; and carbon capture technologies. By using a subsurface salt formation and connections to renewable resources, a CAES system could help to utilize renewable energy produced during periods of over-supply.

Using IPP's existing transmission capabilities [transmitting renewable energy] to power hydrogen-generating electrolyzers, the green hydrogen fuel created could then be either stored in the massive geologic salt formation or burned in the new combustion turbines.
The energy storage potential of the salt dome, whether it be  for compressed air or hydrogen, is massive, according to the LADP presentation (slide 12/19 – download here):
Hydrogen Storage at IPP


A typical cavern size at IPP = 4,000,000 barrels 

• 1 cavern = 5,512 tons of H2 (operational limit) 

• Equivalent to:    – 200,000 hydrogen buses                          

                      – 1,000,000 fuel cell cars                              

                      – 14,000 tankers used for delivery 

• Over 100 caverns can be constructed in the salt dome at IPP
Why not fuel cells?
The green hydrogen will be used for combustion as a thermal source, not in an internal combustion engine or fuel cell. The primary purpose is to reduce the natural gas use in the plant when it opens in 2025 to provide steady power to mitigate the intermittency problem inherent with abundant solar and wind energy.
A major issue will be the natural gas turbines and whether they are capable of burning higher concentrations of hydrogen, notes Morehouse.
The turbines on this plant will be capable of hydrogen-mixing on day one, and will incrementally make up more of the plant's fuel mix, being capable of up to 40% from 2031-2035, 50% through 2040 and 75% until its 100% by 2045 benchmark. A "technological barrier" prevents the plant from powering by all hydrogen sooner, LADWP told Utility Dive. 

"It's yet to be fully proven out as a cost effective option, but the technology is feasible," Peter Miller, director of the climate and clean energy program for the western region at the Natural Resources Defense Council, told Utility Dive. "There's a variety of options out there and we should keep them all on the table at this point."
Public meeting 
After Martin L. Adams, LADWP general manager and chief engineer, gave a brief introduction to the presentation at the public meeting (agenda #8B begins at 1:51:47 in the video and goes to 2:46:25), Mel Levine, the board president, stated, "Needless to say, the hydrogen prospects are extremely exciting and could position us to be in an extraordinary leadership position."
Adams agreed emphatically, stating, "It is a unique opportunity," and continued:
"If you look at reality, there is no way to get to 100% renewable energy that I can see right now without hydrogen in the mix. It just doesn't exist. There's not enough lithium in the world, there's not enough technology in the world to get to where we want to be without a fuel that's clean. So hopefully we're going to be leading a path to that in the future."
Need for caution
"Renewably produced hydrogen has great potential and some powerful allies," warned Greentech Media journalist, Jason Deign, on Nov. 21. "But it's not a decarbonization panacea."
Interest in the technology is surging. Shell believes the hydrogen sector deserves the same levels of support that went to solar energy over the years.

But at least in the medium term, the decarbonization potential of hydrogen is limited. In some areas, it's "just not economical, and it won't be," said Wood Mackenzie senior analyst Ben Gallagher.
According to the Wood Mackenzie report, "Green hydrogen production: Landscape, projects and costs," released Oct. 21, 99% of current hydrogen production used for industrial purposes, such as oil refining, is made from hydrocarbons using either steam-methane reforming or coal gasification. Green hydrogen is simply not cost-competitive with the other hydrogen colors:
Brown – produced from coal (brown or lignite) 
Grey – produced from steam methane reforming 
Blue – produced from steam methane reforming paired with carbon capture and storage
"Despite comparatively high costs, green hydrogen will see significant near-term growth," states the report overview which can be downloaded. "The project pipeline for green hydrogen is massive."
A month earlier, the 160-member International Renewable Energy Agency (IRENA), an intergovernmental organization that supports countries in their transition to a sustainable energy future, released their report, "Hydrogen: A renewable energy perspective," which discusses blue and grey as well as green hydrogen. Unlike the Wood Mackenzie report, the entire 52-page report [pdf] is online.
One of the challenges it lists should be viewed as an incentive for IPP Renewed:
Hydrogen must be used much more widely. Today, hydrogen is used mostly in oil refining and for the production of ammonia. For it to make a significant contribution to the clean energy transition, it must also be adopted in sectors where it is currently almost completely absent, such as transport, buildings and power generation.
Related in Planetizen:
Hat tips to David McCoard and Dan Kegel.
FULL STORY: Natural gas plant replacing Los Angeles coal power to be 100% hydrogen by 2045: LADWP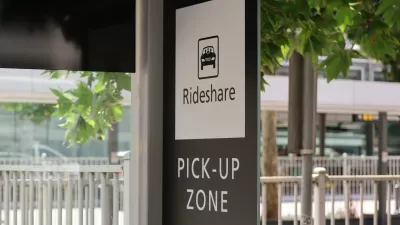 The Slow Death of Ride Sharing
From the beginning, TNCs like Lyft and Uber touted shared rides as their key product. Now, Lyft is ending the practice.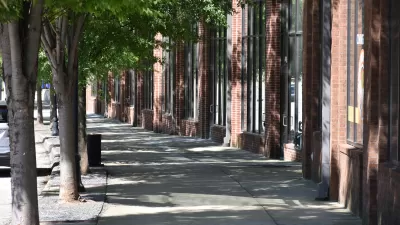 Cool Walkability Planning
Shadeways (covered sidewalks) and pedways (enclosed, climate controlled walkways) can provide comfortable walkability in hot climates. The Cool Walkshed Index can help plan these facilities.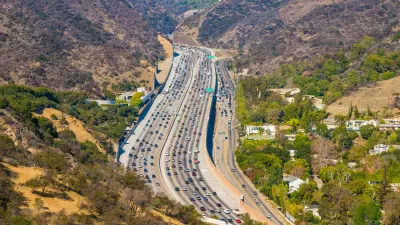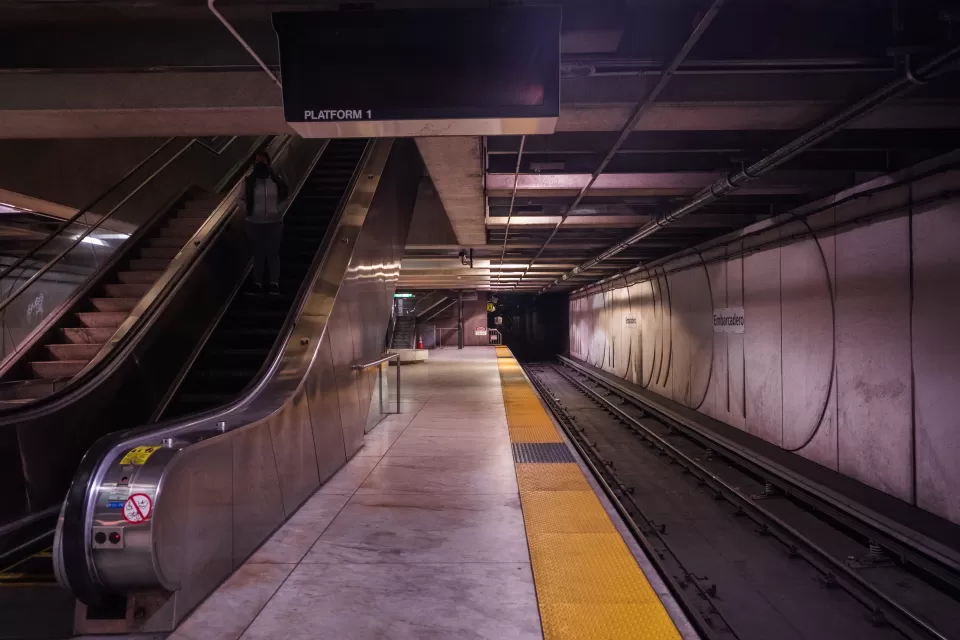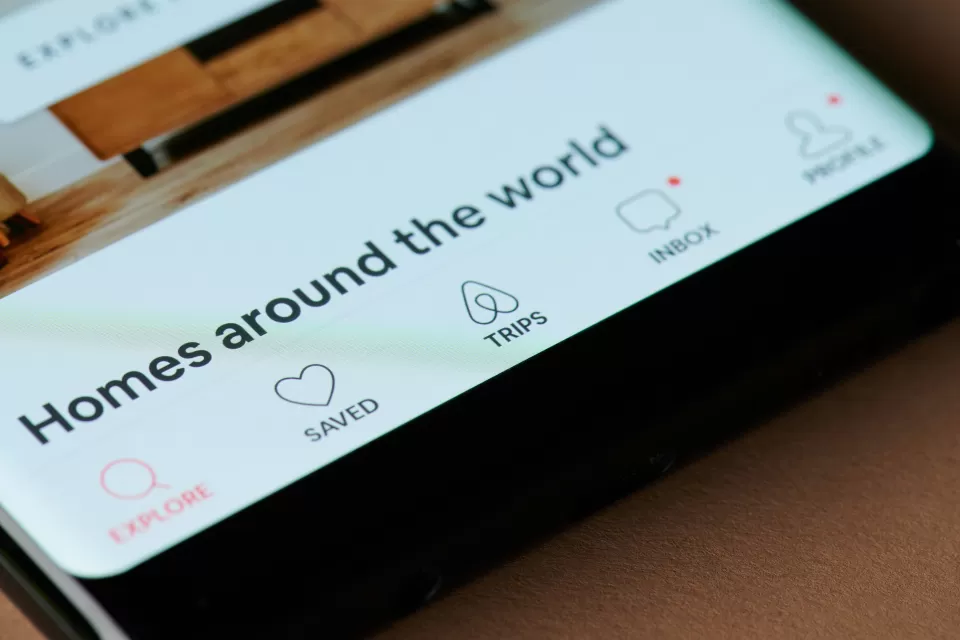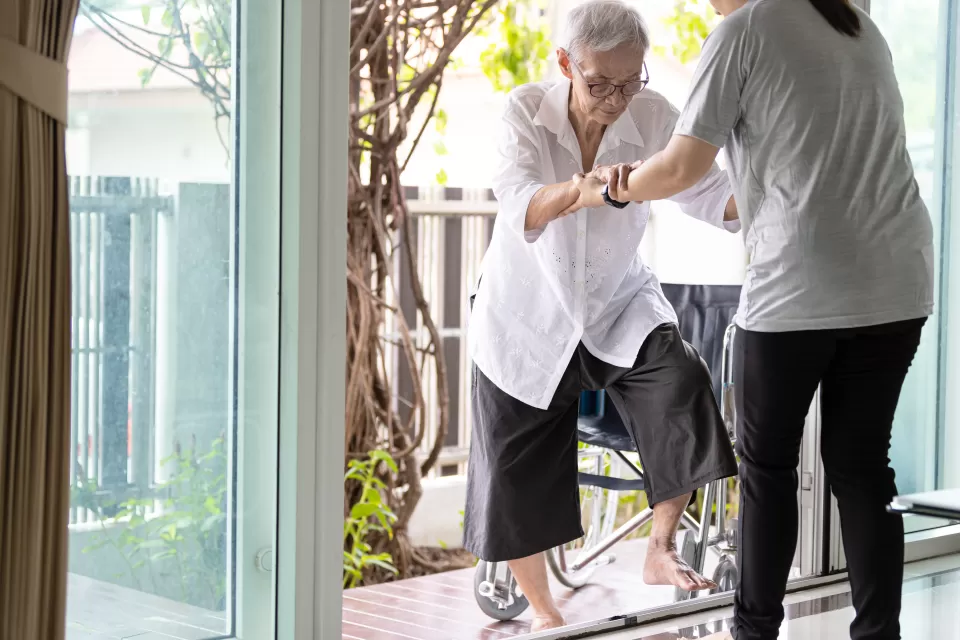 The Challenges of Aging in Place
Seniors in one Bay Area community want to stay in their communities, but many find the cost of living and maintaining older homes prohibitive.
This six-course series explores essential urban design concepts using open source software and equips planners with the tools they need to participate fully in the urban design process.
Learn the tools for implementing Universal Design in planning regulations.
View More