San Francisco voters will decide on Proposition C, a business tax based on gross receipts levied on large employers, the most contentious of five local measures.
---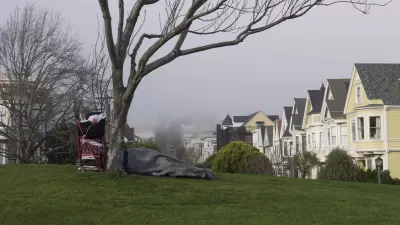 "Today, San Francisco's homeless population counts 7,500 people, and the Yes On C campaign says it has a plan for most of them," reports Andy Bosselman for Curbed San Francisco.
Proposition C would fund 4,000 new permanent housing units within eight years and add 1,075 new shelter beds. It would expand mental health and substance abuse care. And to prevent people from becoming homeless, it would enlarge an existing program that helps people pay their rent.
Revenue would come from what "would be the largest tax increase in San Francisco history — $300 million annually, or a 33% increase in San Francisco's already-high gross receipts business tax.," writes state Sen. Scott Wiener (D-San Francisco) and author of SB 827, arguably the most aggressive bill to tackle the state's housing crisis that died in April but will be reattempted next year. Wiener continues in his Medium post :
Prop C was placed on the ballot by outside groups without any meaningful stakeholder engagement or any public process, for example, without the participation of our Mayor or the leadership of the Board of Supervisors.
Jennifer Friedenbach, Executive Director of the Coalition on Homelessness, the group behind the initiative, "says they sought input from city agencies and the Chamber of Commerce," adds Bosselman.
Mayor London Breed opposes the ballot measure. Breed writes in Medium that the lack of accountability, as well as the lack of consultation, informed her decision:
The City needs to audit the $300+ million we are already spending on homelessness. My administration is at work on that now, and until the audits are done, we don't actually know how much or what type of new homelessness funding is needed.
[See related Chronicle article: "SF way ahead of goal in registering homeless in new tracking system," Oct. 26.]
As one would expect, the business community, represented by the San Francisco Chamber of Commerce, and many technology companies, oppose Prop. C, but not all of them.
"Earlier this month, Marc Benioff, CEO of Salesforce, the city's largest private employer, publicly voiced his support of the measure and called out Twitter CEO Jack Dorsey for his opposition, adding that many of the city's billionaires don't do enough to help the city's charities in a New York Times opinion piece published [Oct. 24]," adds Bosselman. Benioff writes:
It's also time to put to rest the claim that more generous support for the homeless will only attract more homeless people to our community. The city's own analysis [pdf] found "no research" that expanding homeless services increases homelessness. An overwhelming majority of homeless people in San Francisco are from San Francisco.
However, Bosselman writes that although "most homeless people in San Francisco are longtime Bay Area residents, research SPUR compiled indicates that homeless people often migrate within regions, from smaller cities and suburbs to larger cities."
"What we can tell from past experience is that five years from now you're still going to have 7,000 people out on the street," said Jim Lazarus of the Chamber of Commerce, who also runs the No On C campaign.
Similarly, Lt. Gov. Gavin Newsom (and gubernatorial candidate) told the San Francisco Chronicle in August, "You're not going to solve this homeless problem in San Francisco. It's not a San Francisco issue; it's a regional issue."
As for SPUR, the San Francisco urban policy think tank, they endorsed the measure.
Absent federal leadership on this issue, San Franciscans have the opportunity to make significant investments in short- and long-term solutions scaled to the scope of this challenge. After weighing both sides, SPUR believes Prop. C is worthy of support. 
SPUR also endorsed issuing $425 million in general obligation bonds to repair the Embarcadero seawall, Proposition A. See all five local ballot measures appearing on the San Francisco ballot on Nov. 6.
More media coverage:
Related in Planetizen:
FULL STORY: Proposition C: Is it the right move for homelessness now?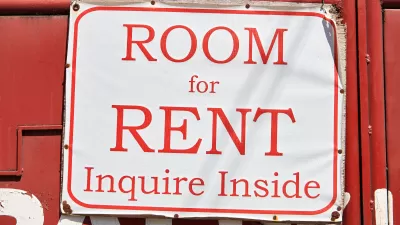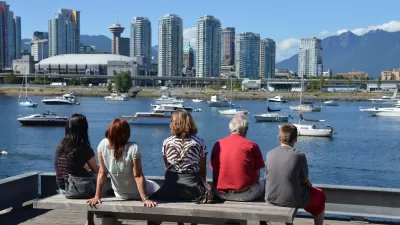 Ten Signs of a Resurgent Downtown
In GeekWire, Chuck Wolfe continues his exploration of a holistic and practical approach to post-pandemic urban center recovery, anchored in local context and community-driven initiatives that promote livability, safety, and sustainability.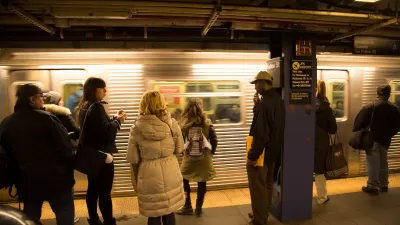 Off-Peak is the New On-Peak
Public transit systems in major U.S. cities are starting to focus on non-rush hour travelers as pre-pandemic commuting patterns shift and transportation needs change.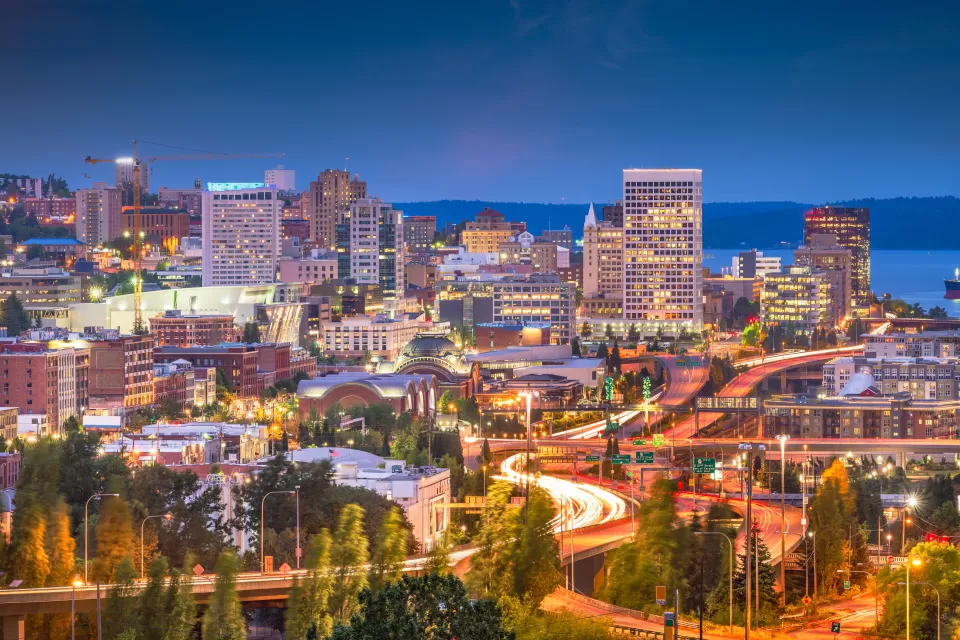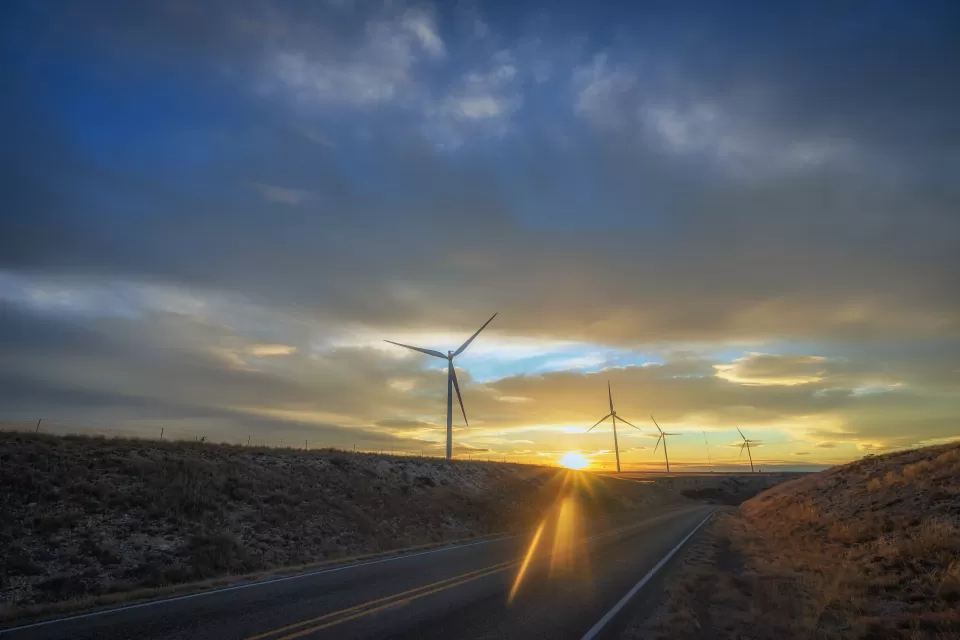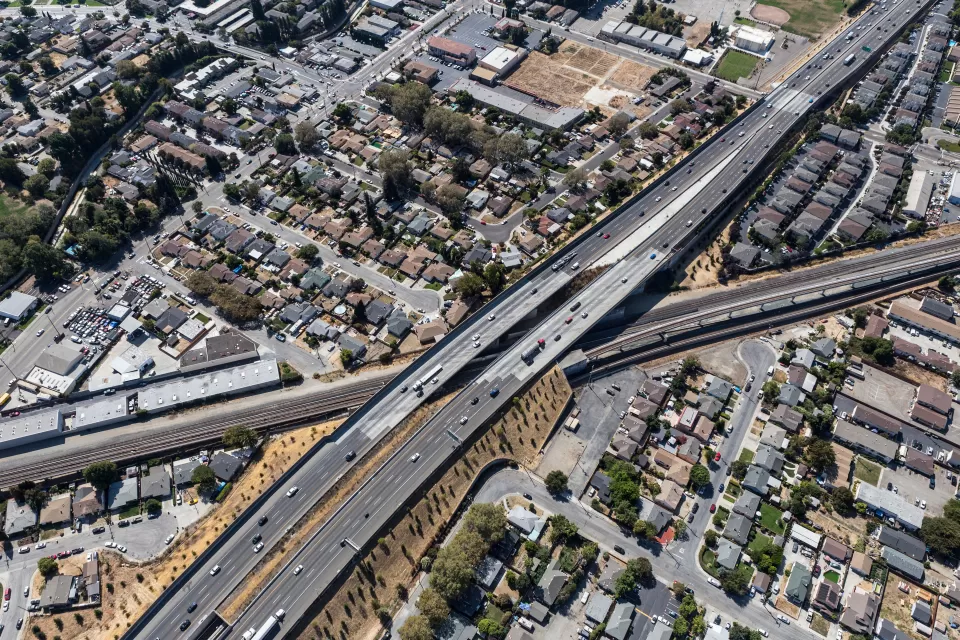 The Limitations of 'Reconnecting Communities'
The Biden administration has pledged to correct the damage imposed on communities by highways and infrastructure, but many projects are only committing to minor improvements, not transformative changes.
This six-course series explores essential urban design concepts using open source software and equips planners with the tools they need to participate fully in the urban design process.
Learn the tools for implementing Universal Design in planning regulations.
View More