Campaign in poetry and govern in prose, the saying goes. Now that the reality of a Biden presidency is settling in, what does it mean for how the United States plans its future?
---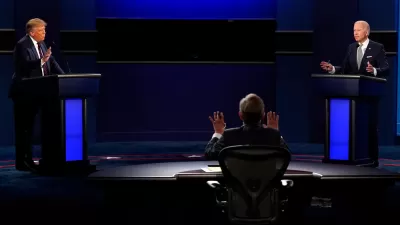 The results of local and state elections have been mostly in for a week, revealing some of the national mood regarding public transit investment and clean energy programs (in case you missed it, the nation is broadly supportive of both). Now that the presidential election has broken free of its weeklong logjam, it's time to start anticipating how President-elect Joe Biden might change course from his predecessor.
Housing
One of the clearest signs of the potential for change can be found in the Biden campaign's housing plan, which describes a vision for expanding the middle class by providing more affordable access to housing. Of key relevance to planners, a passage from the Biden housing plan circulated widely on social media sites since the election proposes the elimination of exclusionary zoning:
Exclusionary zoning has for decades been strategically used to keep people of color and low-income families out of certain communities. As President, Biden will enact legislation requiring any state receiving federal dollars through the Community Development Block Grants or Surface Transportation Block Grants to develop a strategy for inclusionary zoning, as proposed in the HOME Act of 2019 by Majority Whip Clyburn and Senator Cory Booker. Biden will also invest $300 million in Local Housing Policy Grants to give states and localities the technical assistance and planning support they need to eliminate exclusionary zoning policies and other local regulations that contribute to sprawl.
Previous Planetizen coverage of the Biden campaign's housing plan:
Compare the Biden's campaign's robust housing policy platform to the sometimes inscrutable housing policies of a Trump administration, which seemed poised, on more than one occasion, to pursue deregulatory measures at the local level only that would have represented a major accomplishment in the history of planning (with conservative bonafides to boot). Instead, the president spent the past year attacking fair housing laws and making a failed wager on the political concerns of residents of suburban locations.
Transportation
The Trump administration accomplished a lot with what it didn't accomplish: namely withholding funding allotted by Congress for transit projects around the country. Under Trump's leadership, the U.S. Department of Transportation did also succeed in shifting grant funding away from urban transit projects to more rural and road projects, by ending the TIGER Grant program and launching the BUILD grant funding program in its place.
Back in September, Kevin DeGood penned a report for the Center for American Progress that laid out a reform agenda for the U.S. Department of Transportation, highlighting five key challenges for U.S. transportation policy as 2020 ends: major injuries and fatalities, climate change, congestion, unequal economic opportunities, and crumbling facilities.
This kind of reform agenda has proven time and time again to be an almost impossible ask against entrenched economic, political, and cultural forces, and the Biden administration is likely to face similar changes that dogged the Obama administration. The U.S. Department of Transportation has few resources to offer compared to the power of Congress to set budgets, so whatever change in direction the Biden administration achieves on transportation will require some master-level political maneuvering to clear the hurdles set by the status quo.
Some media commentators and transit advocates have already pointed out the likely good that a Biden presidency will do for certain big ticket projects, like the Gateway Project to improve rail connections between New Jersey and New York, a congestion pricing scheme proposed for New York City (that project has stalled, thanks to the Trump administration), and the potential for new funding for Amtrak, which is seeking funding for a major expansion program while simultaneously dealing with the fiscal consequences of the pandemic.
It's only a matter of time until the Biden administration falls short of the expectations of the hopes of reformers. The Biden campaign's infrastructure plan, for instance, begins with a call for repairing the nation's roads, bridges, and highways, but stop short of promoting a "Fix it First" approach to transportation infrastructure that is a favorite rallying cry of reformers. On a more progressive note, Biden frames the entire infrastructure plan in language about environmental justice, social equity, and improved safety, so much of the campaign's platform does seem mostly aligned with the reform agenda. It will be up to advocates and planners to hold the Biden administration accountable to those ambitions.
Climate Change
The Biden presidency can only improve on the standards set by the Trump administration on the issue of climate change, and even the most minuscule increment of emissions reductions achieved by the Biden administration would be an improvement on the precedent set by the Trump administration. Incremental improvements would fall far short of the achievements necessary to prevent the worst effects of climate change. The vast gulf between what is possible and what is necessary is an obvious result of how incredibly low the Trump administration set the bar for the past four years—in addition to pretty much every administration dating back to the mid-20th century. Even compared to five decades of climate inaction, the actions of the Trump administration on environmental policy stand in sharp relief. A report by the Rhodium Group, published in September 2020, quantified the total emissions enabled by the Trump administration's sweeping rollback of environmental regulations—estimating that number at 1.8 billion metric tons of climate emissions by the year 2035. All that neglect stems from the president's belief that climate change is a hoax.
All indications are that President-elect Biden intends to implement a massive federal program to combat climate change, while stopping short on a key few instances favored by many environmentalists. The big ticket item of Biden's climate ambitions: a $2 trillion climate change plan that promises major overhauls of the country's electricity generation and transportation industries. The plan, however, is not the Green New Deal favored by many in the more progressive wing of the Democratic Party, and the Biden campaign also failed the expectations of many environmentalists by stopping short of a promise to end fracking in Pennsylvania—a move some pundits considered essential to winning the presidency.
Like with transportation, Biden's climate agenda will be forced into the litigious and ephemeral world of executive decree, where Trump's example can serve as a reminder of how much good, or damage, can be done without any help from Congress. A recent article by Juliet Eilperin, Dino Grandoni, and Darryl Fears for The Washington Post predicts that the new occupant of the White House is expected to bring a "180-degree turn on climate change and conservation policy."
"Biden's team already has plans on how it will restrict oil and gas drilling on public lands and waters; ratchet up federal mileage standards for cars and SUVs; block pipelines that transport fossil fuels across the country; provide federal incentives to develop renewable power; and mobilize other nations to make deeper cuts in their own carbon emissions," reads that article of the changes that are possible with a stroke of the presidential pen.
Action by executive authority comes with the same pitfalls it did for the Obama and Trump administrations—changes are subject to intense periods of litigation and the next administration in line can quickly overturn whatever policies don't fit the politic of the administration.
Then there's the court of popular opinion, where many Americans who ostensibly support climate change planning and believe in the dire consequences of the status quo don't exactly seem prepared to give up their long commutes and large vehicles.
In short, Biden is likely to encounter political, cultural, and legal resistance at every step toward accomplishing this ambitious climate agenda. Any accomplishments will require strong political will, and a lot of public support.
From Speculation to Advocacy
There are many more tidbits of interest in the Biden campaign's platform, including sections on environmental justice, rural America, racial economic equity, clean energy, and revitalizing Main Street, among others. President-elect Joe Biden made his platform obvious over the course of an arduous campaign that fielded challenges from the left and the right. In this new political world that the Trump administration created, the politics of the presidency and many of these issues have never been so conspicuous. Still, the old risks apply: Anyone who has lived through the uncritical exuberance of presidential election victory know firsthand how the poetry of campaigns can be boiled down to the prose of governing. It's time to stop speculating, and time to start anticipating. It's time to stop capitulating, and time to start planning.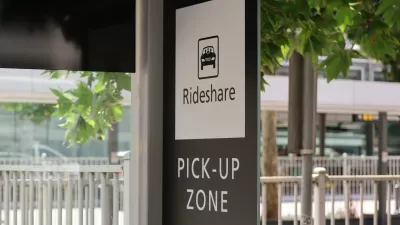 The Slow Death of Ride Sharing
From the beginning, TNCs like Lyft and Uber touted shared rides as their key product. Now, Lyft is ending the practice.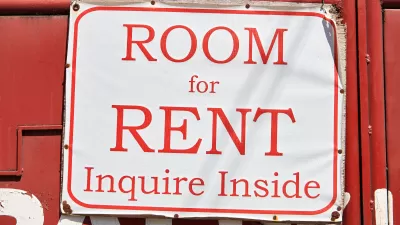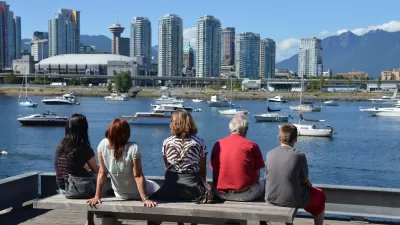 Ten Signs of a Resurgent Downtown
In GeekWire, Chuck Wolfe continues his exploration of a holistic and practical approach to post-pandemic urban center recovery, anchored in local context and community-driven initiatives that promote livability, safety, and sustainability.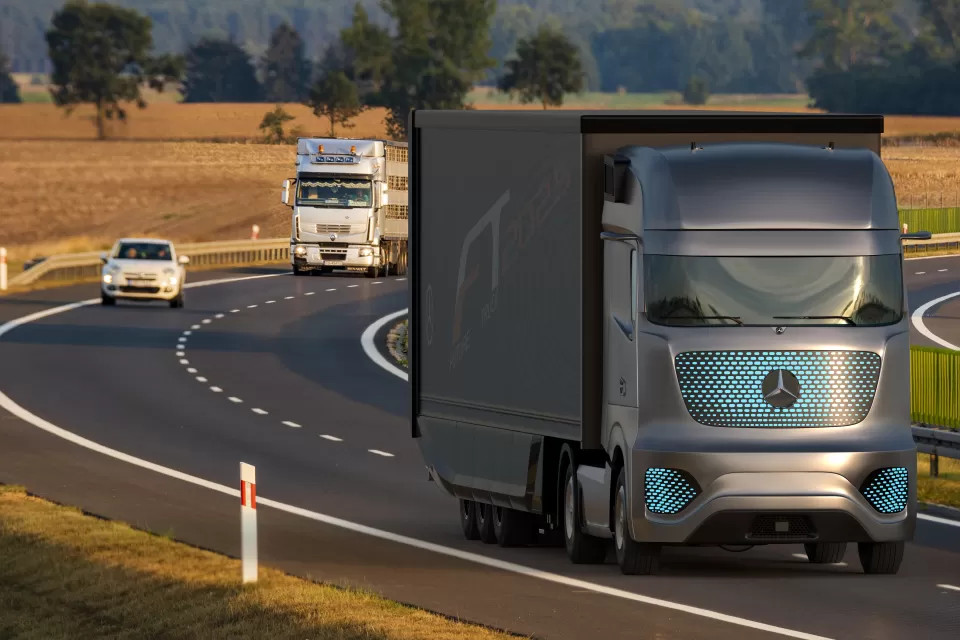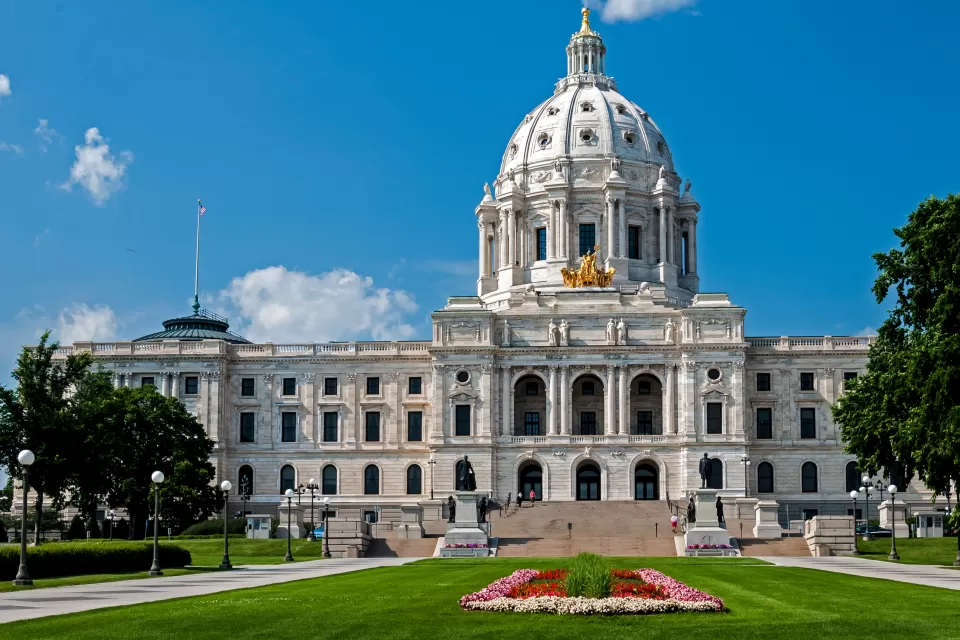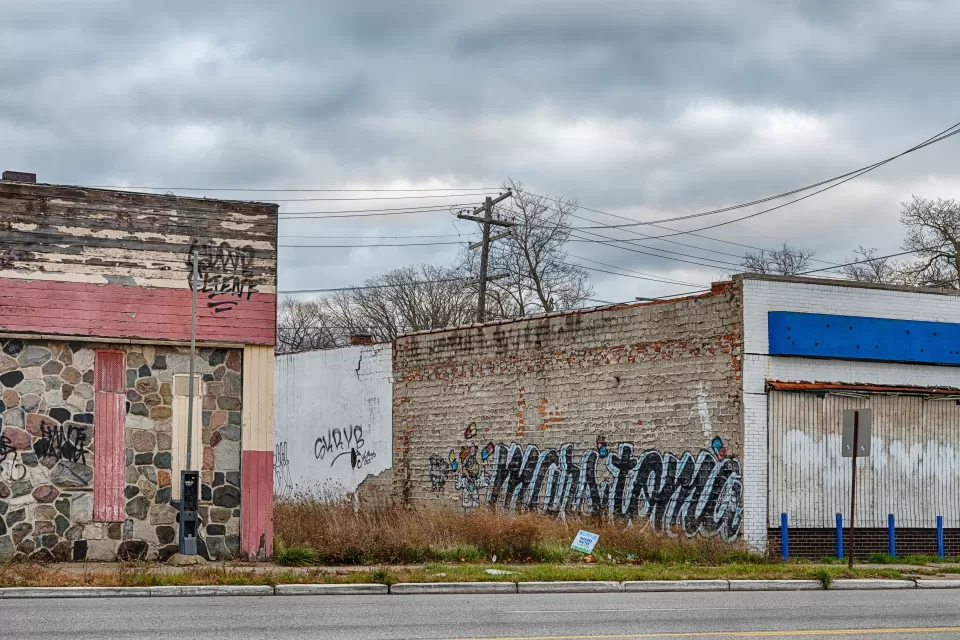 Proposed Land Value Tax Plan in Detroit
Detroit Mayor Mike Duggan proposes hiking property taxes for vacant land and buildings while lowering the rate for occupied homes and businesses in a split tax plan he contends will resolve many of Detroit's blight and high property tax woes.
This six-course series explores essential urban design concepts using open source software and equips planners with the tools they need to participate fully in the urban design process.
Learn the tools for implementing Universal Design in planning regulations.
View More