An appellate court's rejection of SANDAG's $200 billion sustainable communities plan holds far-reaching implications for how regional planners evaluate greenhouse gas emissions from transportation to meet SB 375 requirements to the year 2050.
---
Two years ago, a San Diego Superior Court judge rejected the environmental impact report (EIR) for the San Diego Association of Governments' (SANDAG) regional plan after Sierra Club California, the Cleveland National Forest Foundation, and the Center for Biological Diversity sued under the California Environmental Quality Act (CEQA). SANDAG was the first of the state's 18 metropolitan planning organizations (MPOs) to approve a regional plan under the 2007 SB 375 requirements.
SANDAG appealed, and on Nov. 24, a panel of "the California Court of Appeal, Fourth Appellate District rejected (SANDAG's) environmental analysis for a $200 billion transportation plan", writes U-T San Diego's environmental reporter, Deborah Sullivan Brennan about the case known as Cleveland National Forest Foundation et al. v. San Diego Association of Governments et al [PDF]. The decision was 2-1.
The court found that the transportation blueprint glossed over projections that climate pollutants would increase sharply by 2050. Doing so conflicts with state directives to lower emissions by then, and with a state law [CEQA] that requires agencies to disclose and reduce the environmental risks of proposed projects, the court stated.
"Planners and elected officials may not be able to ignore the climate impacts of transportation for much longer," writes Colorado-based environmental journalist, Bob Berwyn in the Summit County (Colorado) Citizens Voice on the appellate court ruling, adding that the "lawsuit centered on a freeway oriented plan that fails to assess climate and public health risks of a transportation plan that invests heavily in freeways and subsidizes sprawl at the expense of public transit."
According to the Center for Biological Diversity's press release, "the court faulted SANDAG for failing to consider any alternative to its plan that focused on reducing the number of miles that residents drive. Even though SANDAG's own 'climate action strategy' acknowledges the need for such reductions in driving, SANDAG only analyzed alternative scenarios that addressed short-term congestion relief rather than long-term reductions in driving."
"SANDAG officials issued a statement contending that it followed directions from the state regarding greenhouse gas emissions (GHGs), and that it formulated the transportation plan amid ambiguous state laws," writes Brennan.
Attorney Art Coon of Miller Starr Regalia's Land Use Practice Group writes in Lexology that with the appellate court's ruling, "analysis of GHGS under CEQA just got more complex," pointing to role played not by state laws SB 375 or AB 32, but a 2005 Executive Order [S-3-05] issued by then-Governor Schwarzenegger. Executive orders are not laws - they can be tossed by the next governor.
Matt Vespa, an attorney with the Sierra Club's Environmental Law Program, provides helpful background information. "In 2005, former Governor Schwarzenegger issued an Executive Order setting a target for California to reduce greenhouse gas emissions to 1990 levels by 2020 and 80 percent below 1990 levels by 2050." While the 2020 target became the Golden State's landmark climate change law, AB 32, "the force of the 2050 target and its effect on agency decisionmaking remained a source of debate until (Nov. 24). 
If readers were curious as to why the Cleveland National Forest Foundation would play such a key role in the litigation, they explain in their transit campaign, Transit San Diego:  "Quite simply, we cannot save our forests until we save our city." See their 50-10 Transit Plan, released in 2011 "as an alternative to SANDAG's highway-focused 2050 Regional Transportation Plan."
In a related CEQA decision, Sierra Club v. County of San Diego [PDF] by the same appellate court directed at San Diego County, not SANDAG, Brennan writes, "On Oct. 29, an appellate panel affirmed a Superior Court judge's ruling that San Diego County's climate action plan lacks deadlines, quantifiable standards, enforcement measures and other specifics needed to lower emissions of greenhouse gases. 
Experts on global warming and municipal governance said the outcome of these suits could provide crucial direction for cities and counties across California, if not nationwide.
In a subsequent article, she writes that the county has decided to appeal the decision. No word yet on whether SANDAG will appeal their decision.
The Environmental Law Diary describes both rulings here.
Correspondent's note: More articles on these court rulings and other transportation issues can be accessed on SANDAG's webpage, SANDAG in the News.
[Hat tip to Michael Bullock, transportation chair of Sierra Club's San Gorgonio Chapter.]
FULL STORY: U-T:Appeals court rejects SANDAG plan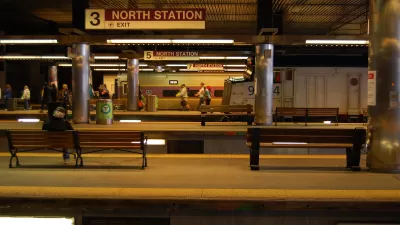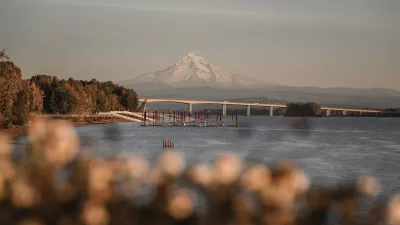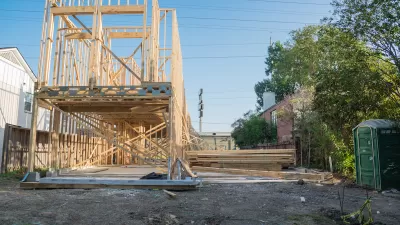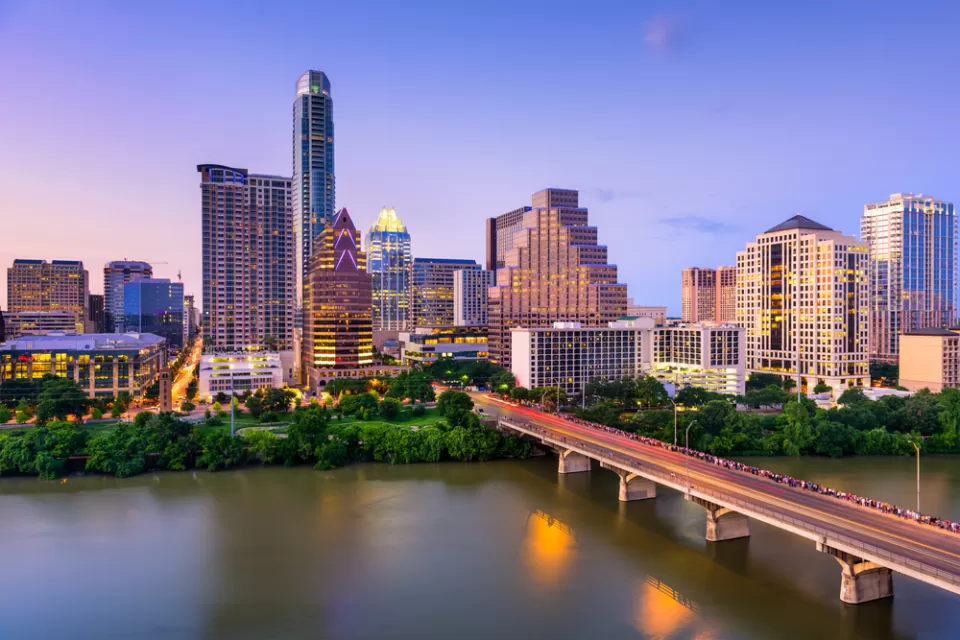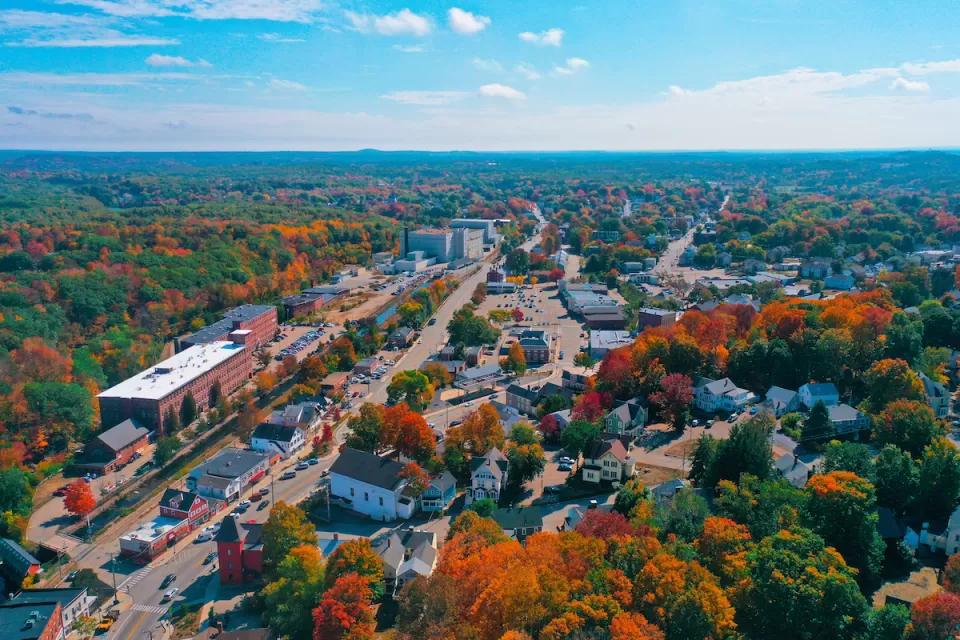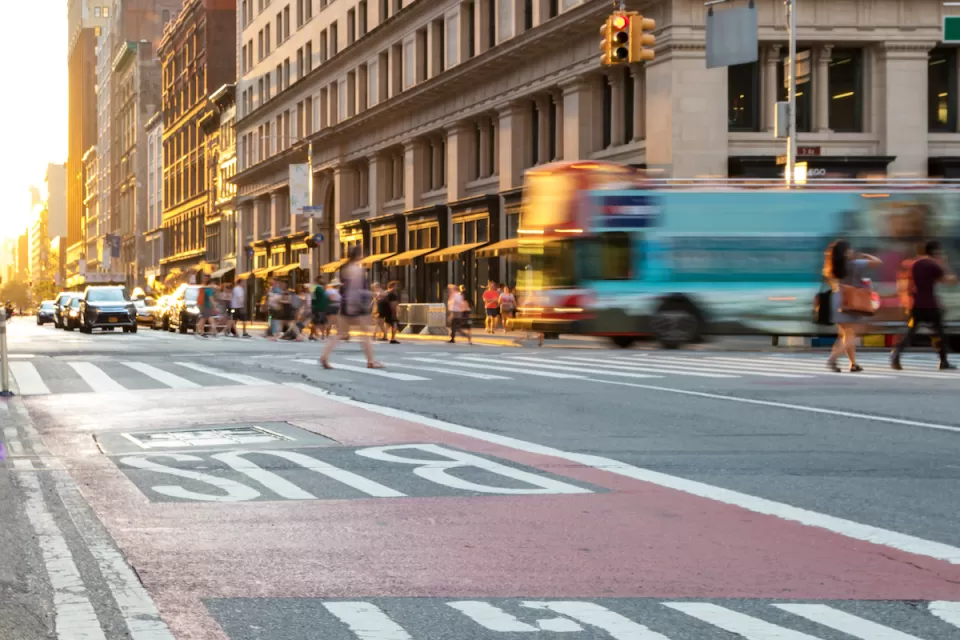 This six-course series explores essential urban design concepts using open source software and equips planners with the tools they need to participate fully in the urban design process.
Learn the tools for implementing Universal Design in planning regulations.
View More