President Biden asked Congress on June 22 to suspend federal fuel taxes, unchanged since 1993, for three months to provide motorists 'relief' at the pump. Additionally, he asked states to follow suit and for oil companies to increase refining.
---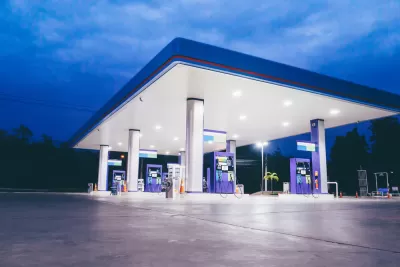 "By suspending the 18-cent...federal gas tax for the next 90 days, we can bring down the price of gas and give families just a little bit of relief," announced President Joe Biden from the White House on June 22.
[T]he second action I'm taking is calling on states to either suspend the state gas tax as well or find other ways to deliver some relief.

Third, I'm calling on the industry to refine more oil into gasoline and to bring down gas prices.
Dan Zukowski, a transportation reporter for Smart Cities Dive, observed the next day that "the plan has already received pushback from both sides of the aisle and from prominent non-governmental organizations."
"Suspending the gas tax will not provide meaningful relief for consumers — it will instead subsidize the largest and most profitable industry on the planet," the National Association of City Transportation Officials said in an emailed statement.

Senate Minority Leader Mitch McConnell, in a statement, pointed out a recent study of past gas tax holidays that found less than 20% of the cut gets reflected at the pump; thus, lifting the 18.4-cent gas tax would cost consumers just 3 or 4 cents less per gallon. 
McConnell went further in his June 22 press release, noting that strategy was, in essence, self-defeating as reducing gas prices only adds to demand.
Jason Furman, President Obama's former head of the Council of Economic Advisors, said just yesterday, 'Whatever you thought of the merits of a gas tax holiday in February it is a worse idea now… a gas tax holiday would also add to inflation.'
Democrats not onboard
Five days before Biden announced the strategy, Rep. Earl Blumenauer (D-Ore.) asked Biden not to pursue this route, "warning of 'severe unintended consequences' for infrastructure," wrote The Hill's energy and environment reporter, Zack Budryk, on June 15. 
In addition to making the aforementioned points made by NACTO, McConnell and Furman, Blumenauer was concerned about the loss of revenue to the Highway Trust Fund, noted Budryk.
[Blumenauer] argued a suspension of the federal tax would create a "massive hole" in the infrastructure and transportation budget, in particular the Highway Trust Fund, which has already operated under a deficit for years. Suspending the federal gas tax through the end of the fiscal year would cost the fund a further $20 billion, according to budget modeling from the University of Pennsylvania's Wharton School of Business.  
Budryk co-wrote a follow-up piece on June 27: "Experts question effectiveness of gas tax break."
"It just doesn't make any sense," said Beverly Moran, professor of law emerita at Vanderbilt Law School.   

"If the government wants to do something to help people who are having problems with their, you know, the cost of gas, they can send out another check to people," Moran told The Hill in an interview.
New York Times' correspondents Zolan Kanno-Youngs and Lydia DePillis  also reported on June 22 on the lack of Democratic support for the questionable strategy.
Mr. Biden's decision to go ahead with his appeal to Congress, despite the lack of consensus even among Democrats, was the latest sign of the desperation in the White House to find even modest steps to address an issue that is eating away at the president's support.
The president's approval rating stood at 39% for the two-week-period ending on June 26 in the RealClearPolitics average of polls.
Shortly after Mr. Biden spoke on Wednesday, Representative Steny H. Hoyer, Democrat of Maryland and the majority leader, questioned whether Democrats had enough votes to move forward with the proposal.
States not on board
Biden's request to states to suspend their gas taxes was not well-received by Maine's legislature, reported Dennis Hoey for The Portland Press Herald on June 22, although the governor. However, the alternative approach suggested above by Professor Moran of Vanderbilt Law was adopted.
"Instead, the Legislature coalesced around Governor Janet T. Mills' proposal to send more than half of the state's surplus back to Maine people in the form of $850 relief checks as a better way to help people across the states," Lindsey Crete, Mills' spokesperson, said in a statement issued to the Press Herald.
"Delivering relief in this way also provides Maine people with the freedom to spend that money in the manner they believe is best for them, whether that be on groceries, gas or other items."
The California legislature followed suit on June 27, approving a $9.5 billion tax rebate plan, reported Alexei Koseff for CalMatters, rather than suspending gas taxes, the nation's highest, which will increase by three cents on July 1.
Under the $9.5 billion plan, more than 95% of taxpayers — those making as much as $250,000 a year, or $500,000 if they file jointly — will receive a payment this fall. The amounts vary based on income and whether the recipients have dependents, so a low-income family with children will receive $1,050, while a single taxpayer with a higher income will receive just $200.
However, the legislature did agree to "suspend a portion of the diesel sales tax, lowering prices by about 23 cents per gallon at a cost of $439 million and primarily benefiting businesses," adds Koseff.
[Related post on California state gas tax holiday: "Democrats Balk at Gov. Newsom's Gas Tax Holiday," February 22, 2022]
When gas prices were higher...
The average price of a gallon of gas in the U.S. was $4.88 on June 28, down from an all-time high of $5.01 on Jun 13, according to AAA. However, that is measured in current dollars, not adjusted for inflation.
On July 17, 2008, a presidential election year, gas prices averaged $4.11 in current dollars. "That would come to around $5.25 today when adjusted for inflation," reported USA TODAY on March 9.
Barack Obama gets the last word (sort of)
The Democratic presidential primary in 2008 pitted then Sen. Barack Obama (D-Ill) against then Sen. Hillary Clinton (D-N.Y.), who had adopted a gas tax suspension strategy first proposed by Sen. John McCain (R-Ariz.), who went on to win the Republican nomination.
Fox News reminded readers on June 21, the day before President Biden announced his plan to reduce gas prices, that then-candidate Obama in April 2008 "said at the time that a gas tax holiday was a 'gimmick' to save Americans half a tank of gas over the summer so that lawmakers could 'say that they did something.'"
[See the title of Sen. McConnell's press release on June 22.]
Additional related post in Planetizen:
Chu-Obama Conflict On Gas Taxes? December 24, 2008: The president-elect acknowledges that gas prices have come down since the summer when they reached $4 per gallon. He worries, however, that the overall economic downturn makes American families ill-equipped to shoulder higher prices.
FULL STORY: Transportation, labor, business, environmental groups object to Biden gas tax holiday proposal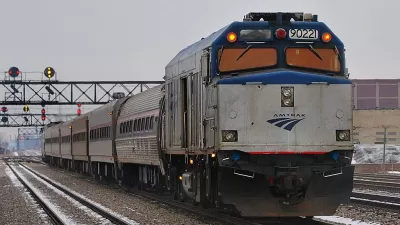 Amtrak Ramping Up Infrastructure Projects
Thanks to federal funding from the 2021 infrastructure act, the agency plans to triple its investment in infrastructure improvements and new routes in the next two years.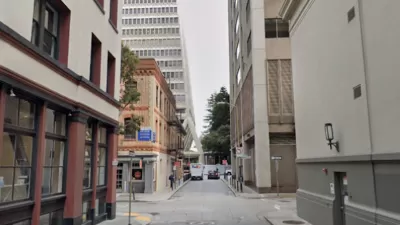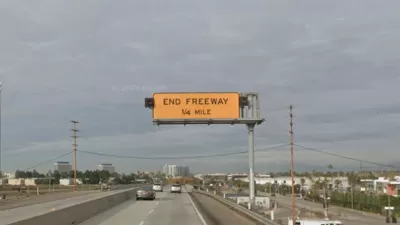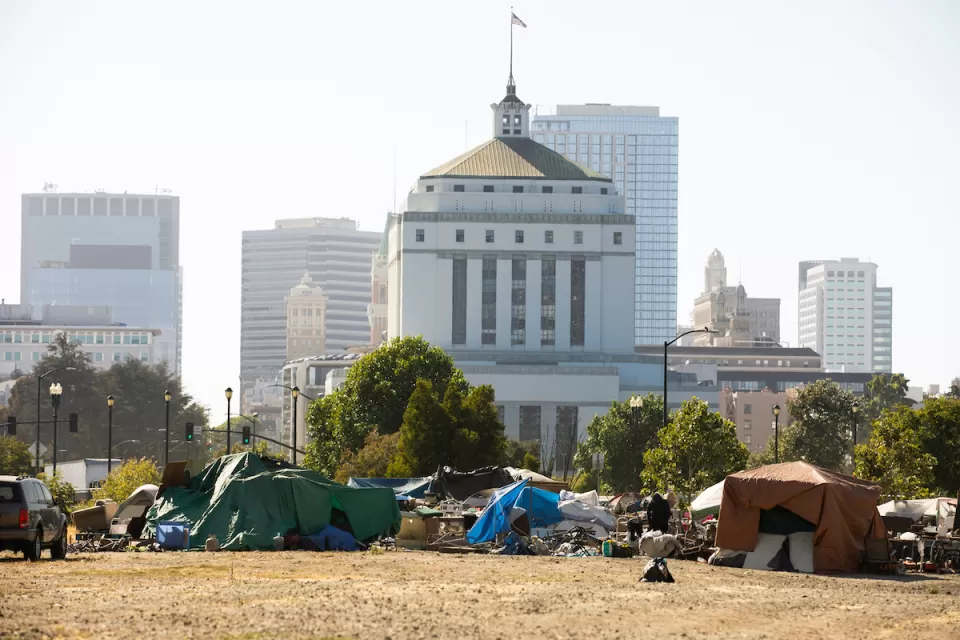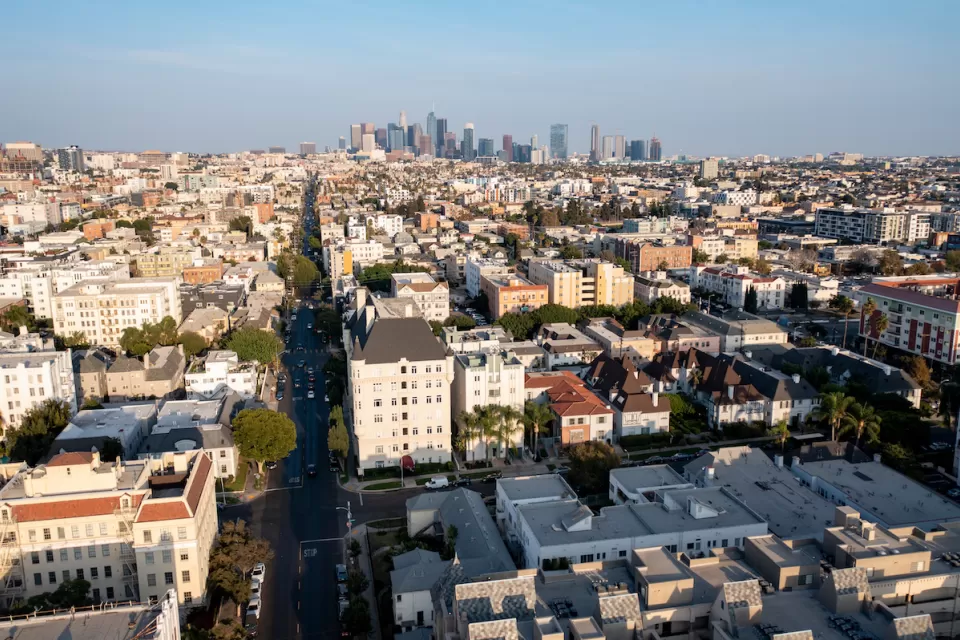 Advancing Shade Equity in LA's Koreatown
Koreatown is one of Los Angeles's densest and most park-poor communities. A privately funded tree planting initiative will bring some much needed greenery and shade to the area.
This six-course series explores essential urban design concepts using open source software and equips planners with the tools they need to participate fully in the urban design process.
Learn the tools for implementing Universal Design in planning regulations.
View More