As COVID infections and hospitalizations mount in California, ICU availability dropped to zero in Southern and Central California. Demand for hospital care is also outstripping supply in New Mexico.
---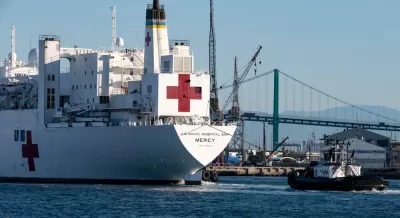 We've been here before in the pandemic. First in the spring in New York City, then the summer in Arizona and South Texas. On December 10, it was New Mexico's turn to activate the "crisis standards of care," a protocol for determining who receives treatment, and, as William Haseltine, a former Harvard Medical School and Harvard School of Public Health professor, bluntly told CNN on July 8 regarding the hospital crisis in Arizona:
New Mexico crisis
On December 10, "New Mexico suspended all nonessential surgeries and activated 'crisis care' standards [pdf], a move that clears the way for a system of rationing amid a coronavirus surge that has overwhelmed the state's capacities," reported Griff Witte, a national correspondent for The Washington Post (source article).
Under the twin orders by the state's health department, elective surgeries will be banned until Jan. 4. Health-care providers, meanwhile, will be permitted to begin implementation of a statewide plan for stretching the state's increasingly scarce health-care resources. The system ultimately could allow doctors to determine which patients receive care, depending on who is likeliest to survive.
Gov. Michelle Lujan Grisham (D) had hoped it wouldn't have come to this point. "It is a step that she and other governors have avoided through nearly nine months of battling the pandemic, and one that doctors dread," wrote Witte on December 5.
"That's a physician's nightmare," said Jason Mitchell, chief medical officer at Presbyterian Healthcare Services, one of the state's largest providers. "We want to save every life we can."

But given the severe strain on medical systems statewide and the lack of available ICU beds as covid-19 hospitalizations near 1,000 statewide, Mitchell said there was probably no other choice.
Algernon D'Ammassa of the Las Cruces Sun-News also reported on the activation of the crisis standards.
Hospital leaders in the Albuquerque area have been warning for several weeks that the state's hospital system, which ranks among the bottom six in the United States for hospital bed capacity, has been exhausted by a surge in hospitalizations for COVID-19 disease.
New Mexico's "decision to activate crisis standards was welcomed by hospital leaders Thursday," adds Witte on December 10. "But it remained unclear how far they would go in using the more flexible rules to meet surging demand."
New York led the way
Judging from the study, "COVID in NYC: What We Could Do Better," published last month (via Taylor & Francis Online) in The American Journal of Bioethics, Grisham was right to activate the crisis of care standards when she did. There could be a message there for Gov. Gavin Newsom (D-Calif.).
Despite heroic efforts to increase hospital capacity, the COVID-19 "public health disaster still created scarcities and the need for formal crisis standards of care," wrote Tia Powell and Elizabeth Chuang of the Albert Einstein College of Medicine in the Bronx in the abstract of the report.
These were not available to NY clinicians because of the state's failure to implement, with or without revision, long-standing guidance documents intended for just such a pandemic...

NY's failure to issue guidance is responsible for creating additional risk to staff and additional pain to dying patients and their families. This was a way to make a tragedy worse [emphasis added].
Additional lessons from the New York City crisis can be reviewed in the Johns Hopkins Center for Health Security report, "Crisis Standards of Care: Lessons from New York City Hospitals' COVID-19 Experience," published November 24.
California hospital crisis
What's unfolding now in Southern California is becoming eerily reminiscent of the spring in New York City. "[T]he state has distributed 5,000 newly purchased body bags to San Diego, Los Angeles and Inyo counties, and has 60 53-foot refrigerated storage units on standby in counties and at hospitals," reported ABC News on December 15.
According to data last updated on December 19 on the California Department of Health's Regional Stay Home Order webpage, intensive care unit (ICU) availability is 2.0% statewide. Two of the five regions, San Joaquin Valley (roughly Central California) and Southern California), are at 0.0%.  
"With ICUs filled, hospitals will step up measures to ensure the sickest patients still get the highest levels of care possible," report Soumya Karlamangla, Rong-Gong Lin II, and Luke Money.
That often means moving some patients who would typically be in the intensive care unit to other areas of the hospital, such as a recovery area, or keeping them in the emergency room for longer than normal.

Once ICU beds are full, hospitals go into surge mode, which can accommodate 20% over usual capacity. Officials have also been training medical personnel who work elsewhere in hospitals to allow them to work in ICUs, and seeking nurses from outside the United States.
However, projections indicate that capacity in Los Angeles County could be exhausted in less than a month.
There are now more than 1,000 people with COVID-19 in L.A. County's intensive care units, quadruple the number from Nov. 1. Forecasts say that by early January, there could be 1,600 to 3,600 COVID-19 patients in need of ICU beds if virus transmission trends remain the same.

There are only 2,500 licensed ICU beds in L.A. County.

"Our hospitals are under siege, and our model shows no end in sight," said Dr. Christina Ghaly, the county's director of health services. 
Regardless of whether crisis care standards are enacted, the level of care will degrade, according to Dr. Denise Whitfield, associate medical director with the L.A. County emergency medical services agency and an emergency room physician at Harbor-UCLA Medical Center.
"If the numbers continue to increase the way they have, I am afraid that we may run out of capacity within our hospitals," said Whitfield. "And the level of care that every resident in Los Angeles County deserves may be threatened just by the fact that we are overwhelmed."
California is opening field hospitals in the San Joaquin Valley as well as Sacramento, Imperial, and Orange counties.
New Mexico and California COVID trajectories
"New Mexico Health and Human Services Secretary David Scrase suggested the COVID-19 death rate could decline in coming days, since New Mexico's virus spread rate has recently dropped," reported the Albuquerque Journal on December 10.
Specifically, the spread rate – it measures how many other people will be infected by each infected resident – had declined from 1.3 about a month ago to 0.77, the lowest rate of transmission of the pandemic so far.
When the infection growth rate is below 1, daily new cases should decrease, depending on the level of diagnostic testing. Both metrics are used by Covid Act Now to determine risk levels, along with "ICU headroom used." While New Mexico has the nation's highest ICU metric, 90%, on Dec. 20, its daily new cases rate has dropped to 74.5 per 100,000 people, #14 in the nation.
California is #2 in the nation in daily new cases, 102 per 100k, after Tennessee, 135 per 100k, while Rhode Island is third (94 per 100k) on December 20. While California is #5 in ICU headroom used at 77%, expect that percentage to increase. Most disturbing is the infection (growth) rate: 1.26, the nation's highest.
The 14-day rolling average of new daily cases was 35,454 on December 18, according to the California Department of Public Health. As for the relationship between new cases and hospitalizations, Karlamangla, Lin II, and Money of the Times explain:
Because of the lagging nature of the novel coronavirus, it can take two to three weeks for spikes in cases to trigger a corresponding increase in hospitalizations. When that happens, though, the consequences can be sudden and severe. State officials have previously estimated that 12% of newly diagnosed coronavirus cases are likely to require hospitalization, with 12% of those eventually ending up in the ICU.
California Crisis Care Guidelines
In June, then-California Public Health Director Sonia Y. Angell released the guidelines [pdf]. "Anchored in best practices from across the country, and guided by ethical principles and a commitment to equity, it provides a framework to help health care facilities and county health departments plan for the potential of a COVID-19 surge that is overwhelming." While the summer surge was far greater than the spring outbreak, the guidelines were not implemented.
According to a December 19 report by Karlamangla, Lin II, and Adam Elmahrek of the Times, "[m]any hospitals are preparing for the possibility of rationing care in the coming weeks as the number of patients exceeds their staffs' abilities to care for them."
A document obtained by The Times outlining how to allocate resources in a crisis situation was recently circulated among doctors at the four hospitals run by Los Angeles County.

L.A. County Health Services Director Dr. Christina Ghaly said in an email that the guidelines were not in place as of Friday night but that they were essential to develop given the surge has arrived and "the worst is yet to come."
The next three weeks will be critical, states Dr. George Rutherford, an epidemiologist and infectious-diseases expert at U.C. San Francisco. If Californians abide by the restrictions in the regional stay home order, he said "the earliest signs of a leveling off in new daily cases" could be seen as early as Dec. 21, but the pressure on the hospitals wouldn't lessen due to the lagging nature of the onset of symptoms after infection.
Related in Planetizen:
FULL STORY: New Mexico activates 'crisis care' standards for hospitals overwhelmed by covid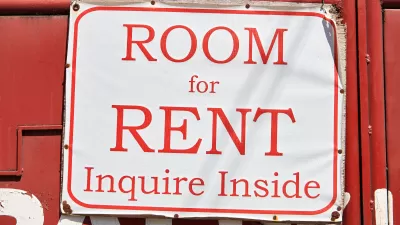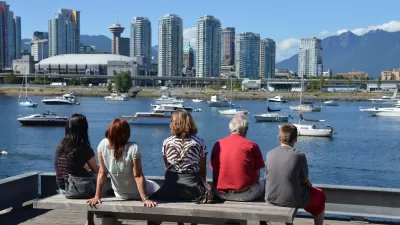 Ten Signs of a Resurgent Downtown
In GeekWire, Chuck Wolfe continues his exploration of a holistic and practical approach to post-pandemic urban center recovery, anchored in local context and community-driven initiatives that promote livability, safety, and sustainability.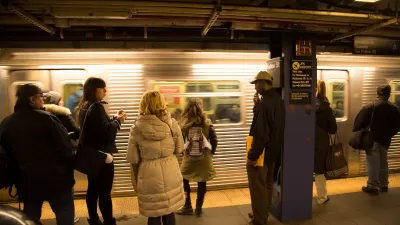 Off-Peak is the New On-Peak
Public transit systems in major U.S. cities are starting to focus on non-rush hour travelers as pre-pandemic commuting patterns shift and transportation needs change.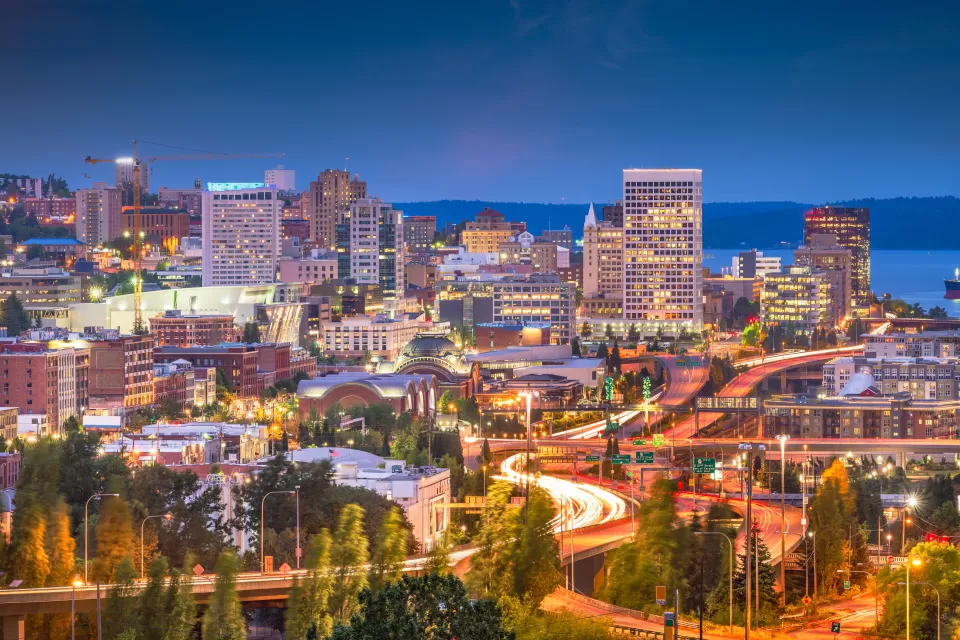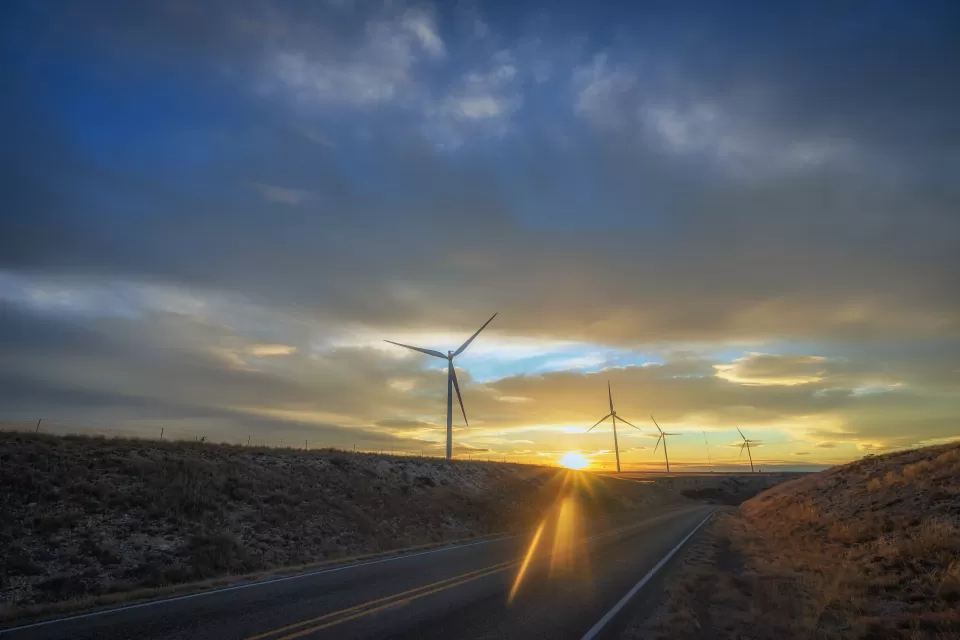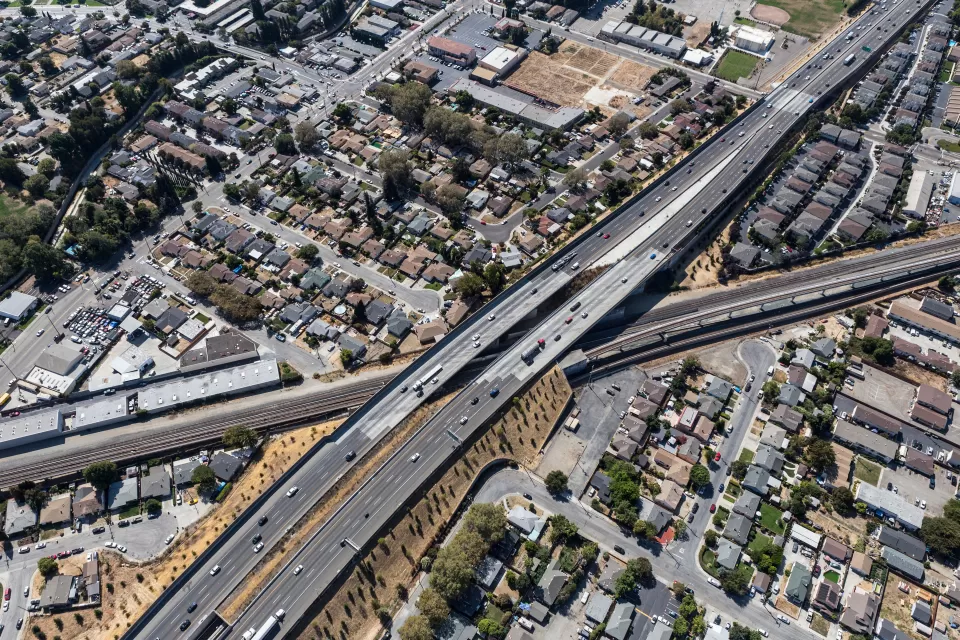 The Limitations of 'Reconnecting Communities'
The Biden administration has pledged to correct the damage imposed on communities by highways and infrastructure, but many projects are only committing to minor improvements, not transformative changes.
This six-course series explores essential urban design concepts using open source software and equips planners with the tools they need to participate fully in the urban design process.
Learn the tools for implementing Universal Design in planning regulations.
View More