The Trump administration's rollback on August 29 of an Obama-era regulation to reduce methane emissions in the production and distribution of oil and natural gas did not sit well with large oil and gas companies who see value in reducing emissions.
---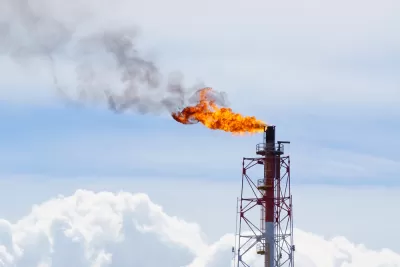 Much to the relief of small, independent oil producers, U.S. Environmental Protection Agency (EPA) Region 6 Deputy Administrator David Gray announced on Aug. 29 in Lubbock, Texas, the agency's rollback of a rule adopted by the Obama administration regulating the oil and gas industry. Methane, the principal component of natural gas and the second most prevalent greenhouse gas emitted from human activities, would no longer be regulated, and emissions of volatile organic compounds, a major component of smog, would see regulations weakened.
While less prevalent than carbon dioxide, methane is far more powerful in heating the planet, measured in Global Warming Potential (GWP). According to the EPA, "methane (CH4) is estimated to have a GWP of 28–36 over 100 years." For the first 20 years, it has a GWP of 84, according to the Fifth Assessment Report [pdf] of the Intergovernmental Panel on Climate Change (IPCC).
Courtesy of U.S. EPA: Inventory of U.S. Greenhouse Gas Emissions and Sinks
The proposal stems from an executive order that President Trump issued in March 2017 that seemingly appeared more directed at coal than oil or natural gas, but in fact, it was aimed at all regulations that "burden the development or use of domestically produced energy resources."
"Today's proposed rule will reduce unnecessary and burdensome regulations, empowering our energy producers to continue to lead the way in our nation's energy dominance and environmental stewardship," said the region's congressman, Rep. Jodey Arrington (R), who co-hosted the event.
The proposed rule comes in the form of policy amendments to the 2012 and 2016 New Source Performance Standards for the oil and natural gas industry. If approved, it would "eliminate federal requirements that oil and gas companies install technology to detect and fix methane leaks from wells, pipelines and storage facilities," write New York Times reporters Lisa Friedman and Coral Davenport.
It would also reopen the question of whether the E.P.A. had the legal authority to regulate methane as a pollutant.

The new rule must go through a period of public comment and review, and would most likely be finalized early next year, analysts said.
"If successful, that change could hamper future administrations from enacting tougher restrictions on methane," report The Washington's Post's Juliet Eilperin and Brady Dennis.
The Natural Resources Defense Council has threatened a lawsuit, as has California Attorney General Xavier Becerra, reports Alexa Díaz for the Los Angeles Times.
The largest single source of methane emissions, almost one-third, is the oil and gas industry, although it should be noted that "manure management" and "enteric fermentation" amount to 36 percent, making agriculture a larger source in 2017 in the United States.
Courtesy of EPA: Overview of Greenhouse Gases – Methane Emissions
Big vs. small producers
"Contradictory voices quickly emerged Thursday between those who supported the move as a boon to domestic energy production and others who viewed it as a counterproductive measure that would sully the reputation of natural gas as a clean fuel," writes Clifford Krauss, a national energy business correspondent for The New York Times (source article).
Global oil and gas companies [known as oil supermajors] generally distanced themselves from the administration decision, while smaller domestic companies that are struggling to make a profit at a time of low oil and gas prices said they supported the rollback.

BP said Thursday that the Environmental Protection Agency should regulate methane emissions from both new and existing energy sources. "We have to reduce methane emissions for natural gas to realize its full potential in our energy mix," said Susan Dio, BP America's chairman and president.

"We will continue to urge the E.P.A. to retain the main features of the existing methane rule," said Scott Silvestri, a spokesman for Exxon Mobil, the country's largest oil company. "Last year, we announced our support for the direct regulation of methane emissions for new and existing oil and gas facilities. That hasn't changed."
BP and Exxon Mobil are two of the 13 members of the Oil and Gas Climate Initiative (OGCI), a voluntary, CEO-led initiative which aims to lead the industry response to climate change.  The members "welcome and support" the 2015 Paris climate accord. Reducing methane leakage is one of their three climate investments.
The initiative "set a target to reduce by 2025 the collective average methane intensity of aggregated upstream oil and gas operations," according to their Sept. 24, 2018 news release. 
The methane intensity refers to the methane that gets lost in the atmosphere when producing oil and gas, as a percentage of the gas sold. This effort represents a significant milestone in tackling a key issue in the fight against climate change and underlines OGCI's stance in working together to support the goals of the Paris Agreement.
However, the industry's trade association in the U.S., the American Petroleum Institute (API), sides with the EPA in welcoming the changes to the New Source Performance Standards (NSPS). API's Aug. 30 press release disputes that the rule change is a "regulatory rollback," although it specifies volatile organic compounds (VOCs), not methane, in that assertion. EPA's fact sheet [pdf] distinguishes the two emissions, noting that the VOC regulations would be retained for production and processing segments:
The proposed amendments would remove all sources in the transmission and storage segment of the oil and natural gas industry from regulation under the NSPS, both for ozone-forming volatile organic compounds (VOCs), and for greenhouse gases (GHGs).

For the production and processing segments, the proposal would rescind emissions limits for methane but would keep emissions limits for VOCs. 
"Among the critics of government methane regulations are the thousands of small producers who pump oil around Texas, Oklahoma and Louisiana from small wells that sometimes produce as little as 10 barrels a day," adds Krauss. "They say they cannot afford higher compliance costs."
Rep. Arrington claimed at the press conference in Lubbock, which lies within the shale oil-rich Permian Basin in West Texas, that the Obama methane regulation "would have cost hundreds of millions of dollars and thousands of jobs for our small and independent energy producers with no real environmental impact."
That's a bit of a stretch. The fact sheet [pdf] notes that "EPA's regulatory impact analysis estimates that the proposed amendments would save the oil and natural gas industry $17-$19 million a year, for a total of $97-$123 million from 2019 through 2025."
By contrast, "when the methane rules were put into place during President Barack Obama's final year of office, the agency had calculated their climate benefits at about $690 million a year, far outweighing the additional cost to the industry of implementing additional leak detection and repairs," writes Marianne Lavelle for InsideClimate News.
Not the first attempt at methane rollback
"The new proposal marks the fourth time that the Trump EPA has taken aim at the same set of regulations," adds Lavelle.
After a federal appeals court early on made clear that former EPA Administrator Scott Pruitt could not simply suspend the rules, the agency initiated a formal review of the rules. Then, last fall, it proposed weakening them.

The latest plan takes a markedly different approach—eliminating standards on methane altogether.
Similarity to the auto industry
In some ways, the methane rule rollback bears similarity to the administration auto emissions/fuel efficiency rollback in that parts of the industry are resisting it. However, the auto industry is much more consolidated, while there are lots of small, independent oil and gas producers, as Rep. Arrington noted in Lubbock on August 29, and lifting the methane reporting requirements will no doubt lift bring some regulatory relief.
However, a wise observation was made by energy consultant Mark Boling in Krauss' piece:
"What some people in the industry do not get, but others are beginning to get, is that we are transitioning to a low-carbon economy...If natural gas is going to replace coal, we need to show the climate benefit."
In other words, regulating methane emissions from the oil and natural gas industry may be in the best interests of these fossil fuels, and the Trump administration does the industry no favor, in the long run, by lifting these so-called burdensome, but environmentally-necessary, requirements to reduce methane emissions.
Multimedia: 
Related in Planetizen:
FULL STORY: Trump's Methane Rule Rollback Divides Oil and Gas Industry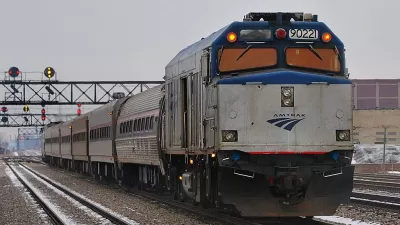 Amtrak Ramping Up Infrastructure Projects
Thanks to federal funding from the 2021 infrastructure act, the agency plans to triple its investment in infrastructure improvements and new routes in the next two years.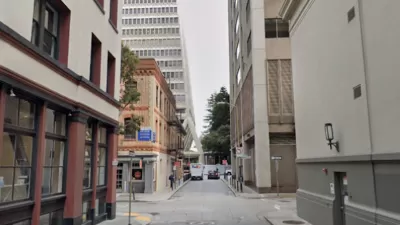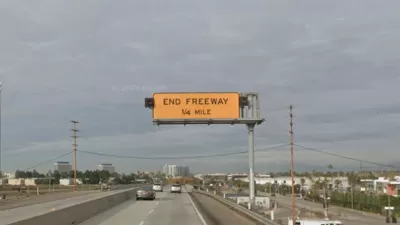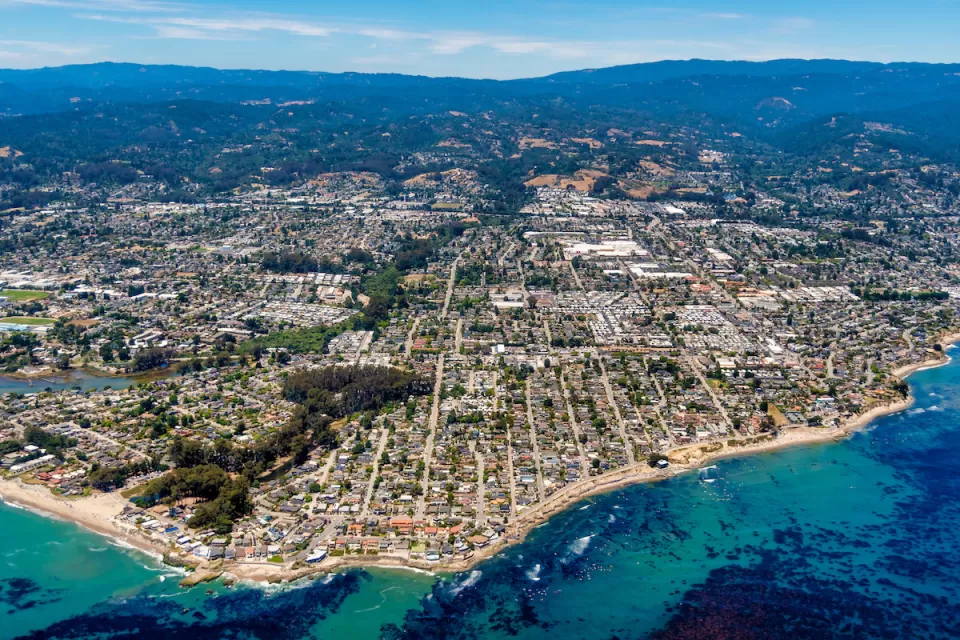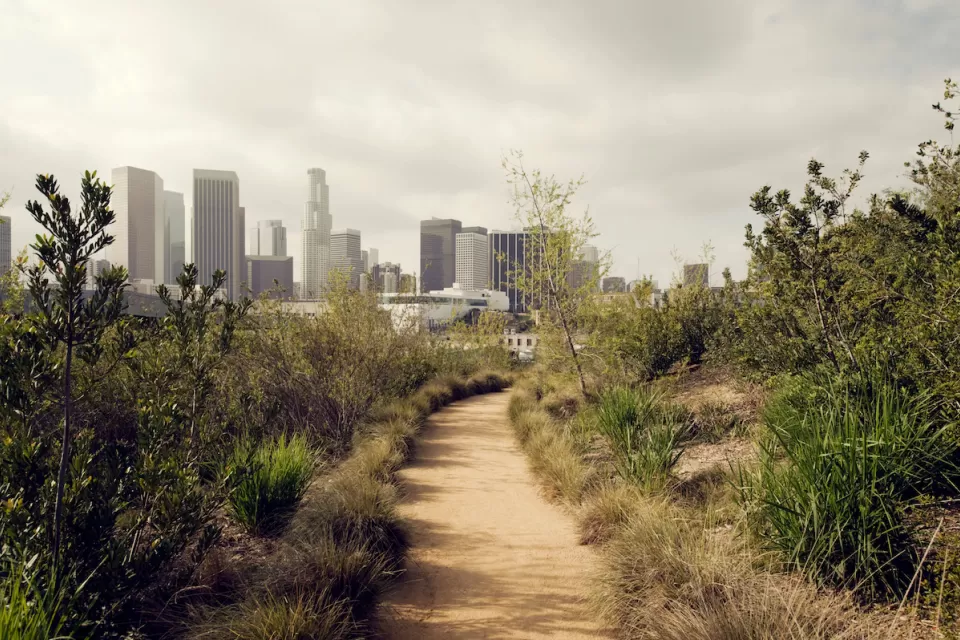 Advancing Park Equity Through Needs Assessments
City Parks Alliance, in partnership with Prevention Institute, recently hosted a webinar about park equity and collaboration, focusing on the Los Angeles Countywide Parks Needs Assessment.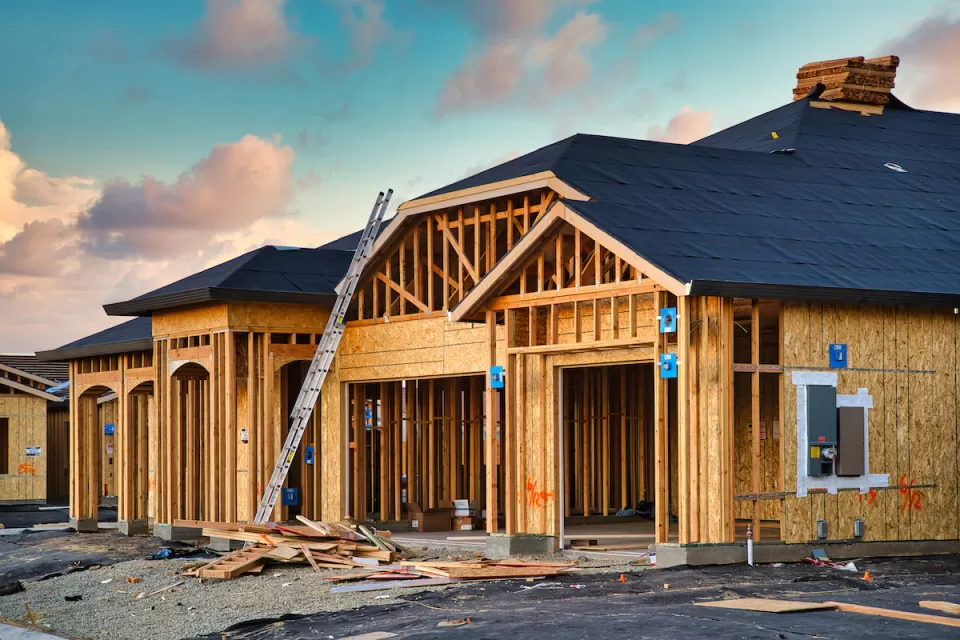 This six-course series explores essential urban design concepts using open source software and equips planners with the tools they need to participate fully in the urban design process.
Learn the tools for implementing Universal Design in planning regulations.
View More