Oregon's recently approved gas tax legislation also calls for tolling of I-205 and I-5 in the Portland metro area, with the application of value or congestion pricing so peak period tolls would be higher, which have raised equity concerns.
---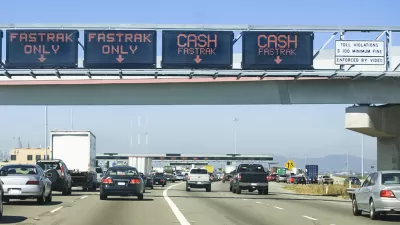 [Updated May 17, 2018] Is it equitable to charge peak-hour drivers more to use toll lanes? Joe Cortright of City Observatory conducted an income analysis of commuters in the Portland metro region and drew some interesting conclusions on the issue of pricing and equity.
Oregon's landmark 10-cents gas tax increase, approved by the legislature in July, seemingly has a tax for everyone. While the $15 bike tax drew the most attention nationwide, drivers are just now getting a whiff of the new interstate "value pricing" tolls included in HB 2017 that will come to the Portland metro area if the Federal Highway Administration grants the Oregon Department of Transportation (ODOT) a waiver to the prohibition of the application of new tolls on interstate highways.
Indiana is pursuing a similar course as directed by their 10-cents gas tax increase legislation that was approved last April.
However, it is not clear what type of value pricing project ODOT will attempt. Will it be to the entire roadway, like Indiana is planning, or the conversion of carpool lanes to High Occupancy Toll (HOT) lanes, and/or addition of HOT lanes? [See "Tolling and Value Pricing," pgs. 8-9 in the ODOT FAQ (pdf).].
What is clear is that the road or lane(s) will be dynamically priced: the toll will increase with the level of congestion, and that they will be applied, according to the bill's text (pdf), on:
(a) Interstate 205, beginning at the Washington state line and ending where it intersects with Interstate 5 in this state,

(b) Interstate 5, beginning at the Washington state line and ending where it intersects with Interstate 205;
Cortright's analysis
Cortright's analysis includes the incomes of drivers and non-drivers alike. Among the former, he looks at incomes based upon time-of-travel as well. 
"One of the most unfair aspects of our current system of paying for roads is that it charges everyone the same amount, regardless of whether they use the road when its congested or whether they use it when few people are on the road," writes Cortright. Based on his analysis, he concludes:
A system that shifts more of the cost of the road system to peak hour users is fairer and more progressive than one that ignores mode and time of travel, as today's road finance system largely does.
As for the concern that "value pricing will be an undue burden on the poor or low wage workers who might have little choice but to travel at the peak hour," data based on the American Community Survey by the U.S. Census Bureau for the Portland metro area largely debunks that assertion in terms of the numbers of low income motorists who will be impacted.
Overall, the median income of those who commute to work by car is more than 50 percent greater than those who aren't workers or who travel by other modes.
The median family income of those who drive at the peak hour (estimated from the morning peak) is nearly $83,000, about 20 percent higher than for those who drive to work at other hours.
"These data suggest that peak hour road pricing predominantly affects those with the highest incomes," concludes Cortright.
Rayla Bellis of the State Smart Transportation Initiative (SSTI) also reports on Courtright's findings.
Lexus lanes parallel
HOT lanes or express (toll) lanes have been given a bad rap ever since the late 1990's when California state Senator Tom Hayden (D-Santa Monica) applied the moniker, "Lexus Lanes," to suggest that only wealthy motorists could afford to use the toll lanes that are adjacent to unpriced, unmanaged general purpose lanes.
Never mind that HOT lanes remain free, or in some instances, sharply discounted, for either two or three plus-person carpools, the equity argument proved popular among those who opposed the idea of charging motorists to drive on highways which they presumed to be paid for with gas taxes.
As Cortright's analysis shows, when income data for all commuters, not just motorists, are compared, equity concerns should lie more with other modes of transport, as opposed to solo-driving.
 Importance of attaching tolling to other forms of transportation funding
What's noteworthy outside of the issue of equity is the role played by state transportation funding, such as increasing gas taxes. It may not be a coincidence that Oregon and Indiana both chose to introduce new, controversial tolling projects in their gas tax legislation.
Hat tip to LA Metro Headlines.
FULL STORY: Transportation equity: Why peak period road pricing is fair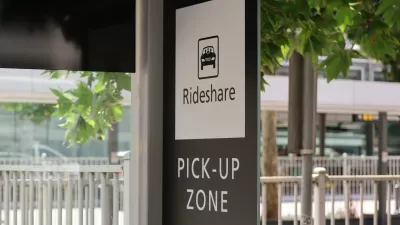 The Slow Death of Ride Sharing
From the beginning, TNCs like Lyft and Uber touted shared rides as their key product. Now, Lyft is ending the practice.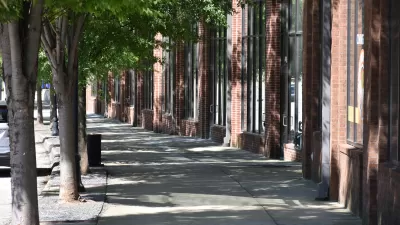 Cool Walkability Planning
Shadeways (covered sidewalks) and pedways (enclosed, climate controlled walkways) can provide comfortable walkability in hot climates. The Cool Walkshed Index can help plan these facilities.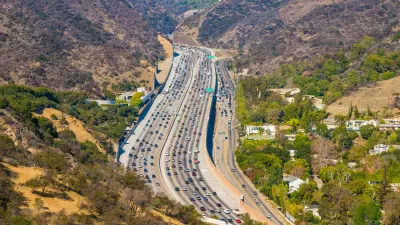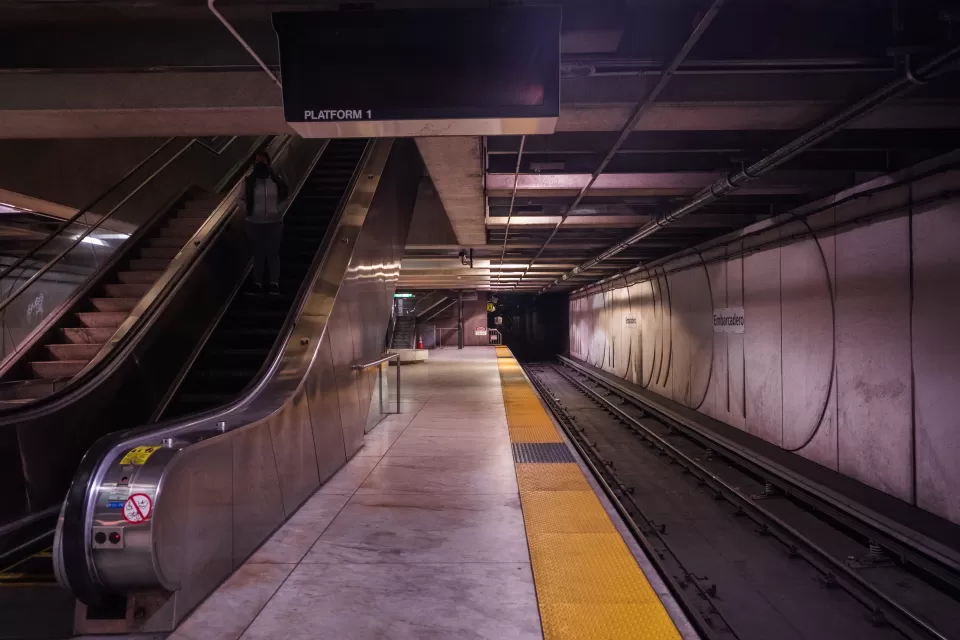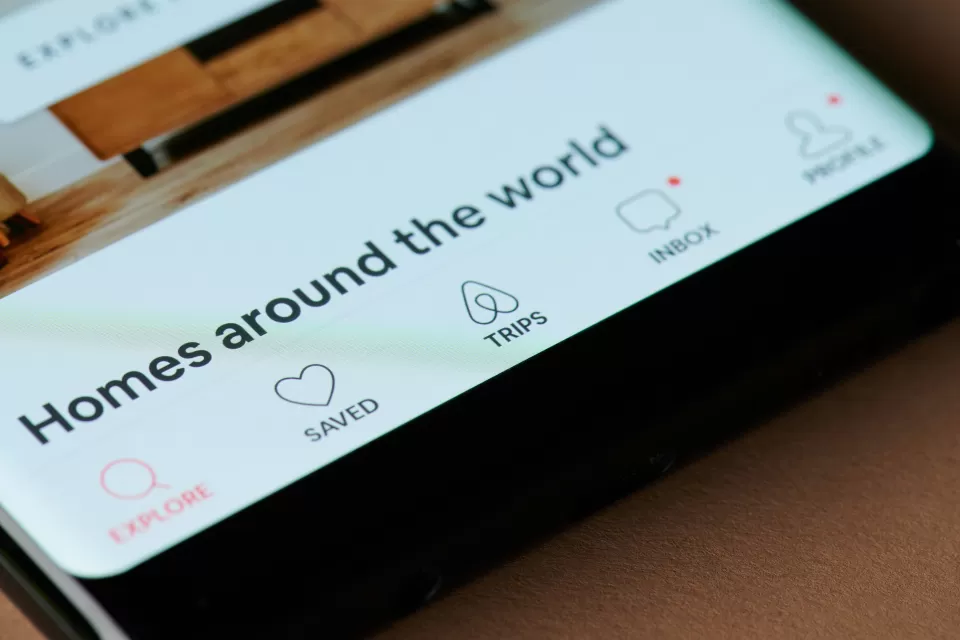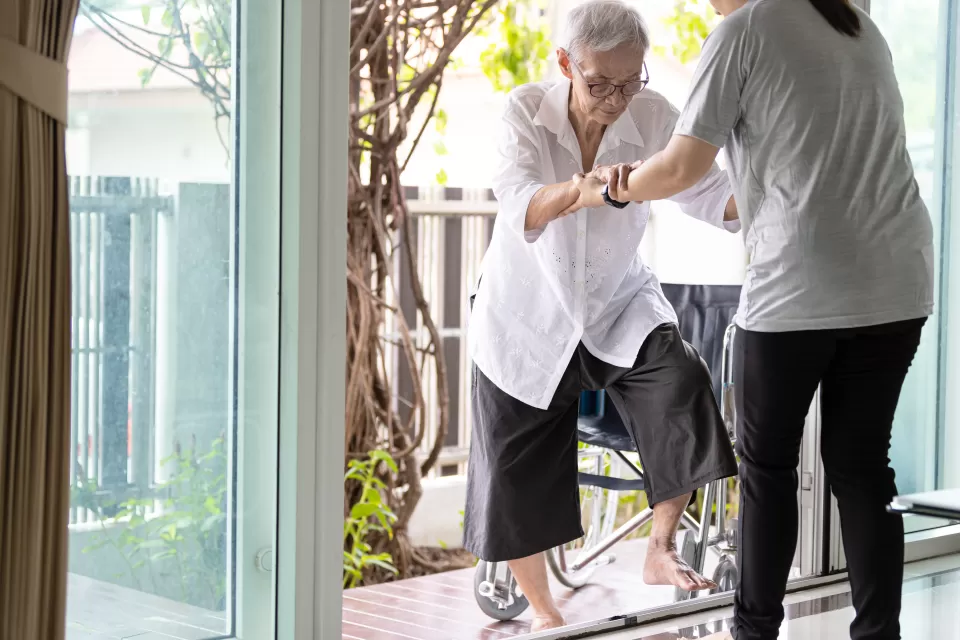 The Challenges of Aging in Place
Seniors in one Bay Area community want to stay in their communities, but many find the cost of living and maintaining older homes prohibitive.
This six-course series explores essential urban design concepts using open source software and equips planners with the tools they need to participate fully in the urban design process.
Learn the tools for implementing Universal Design in planning regulations.
View More