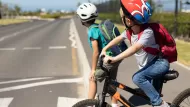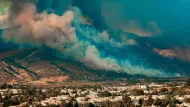 Home Insurers Are Fleeing California
Homeowners in the state are finding it increasingly difficult to secure insurance policies thanks to the growing risks of wildfire, drought, and other climate threats.
The High Cost Of Minimum Parking Requirements
Donald Shoup has famously argued that minimum parking requirements cause congestion, air pollution, sprawl, poor urban design, and auto-dependence, among other consequences. Now Shoup teaches the central tenet of parking reform for Planetizen Courses.
---
---