Two train stations, two airports, and one bus terminal double as homeless shelters in New York City. When some close for the night, the subways fill in.
---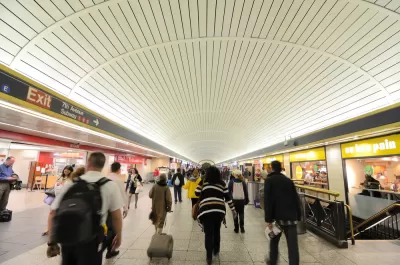 "At New York City's major transit hubs — its two railroad stations, the main bus terminal and its two airports — the persistence of homeless people seeking shelter among the blur of travelers has become a familiar sight," writes Corey Kilgannon of The New York Times.
While the concentration of homeless people is uneven — relatively small numbers at La Guardia and Kennedy Airports and larger populations at Penn Station, Grand Central Terminal and the Port Authority Bus Terminal — they are a manifestation of an intractable homelessness problem in the city.
As prevalent as the problem may appear, particularly to tourists, Kilgannon writes that "[t]heir presence in some of the country's busiest transit hubs recalls a far grittier time in the city when violent crime was rampant and transportation stations were crowded with many more homeless people."
Like many who live on the streets, the people in these hubs are what advocates describe as chronically resistant to offers of services, especially beds in shelters, which many homeless people say have too many rules and are rife with danger. Indeed, the city's shelter system has been rocked by several episodes of violence recently, including the murders of six residents this year.
"The Department of Homeless Services has been flooded with questions about conditions at the city's more than 250 homeless shelters after a string of violent episodes," write Ashley Southall and Nikita Stewart of The Times on April 16. "Some shelters have a reputation for being dangerous, and some homeless people have said they feel safer on the streets or in the subway."
"New York City officials say about 58,000 people are living in shelters, and that an estimated 3,000 sleep on the streets or in the subways every night," adds Kilgannon. "The city does not have jurisdiction over the transit hubs."
[The state Metropolitan Transportation Authority has jurisdiction in the two train stations, and the Port Authority of New York & New Jersey has jurisdiction at the bus terminal and the two airports.]
Unlike Penn Station, which never closes, "[h]omeless people must leave Grand Central and the bus terminal around midnight when the stations close for several hours," writes Kilgannon. "The solution for many is to hop on a subway train," said one homeless man. All three transit hubs in Manhattan have have direct connections to subways – no need to go outside, unlike the Queens-based airports, though JFK does have an AirTrain that goes to subways.
Kilgannon goes on to describe the conditions for each of five impromptu shelters, including the plights of specific homeless people who have fallen on hard times and are residing there. But thanks to the work of the Department of Homeless Services and service organizations like Urban Pathways and Safe Horizon, the problem is being addressed with some success by moving homeless people into "shelters or rehabilitation, psychiatric and other programs."
Last year, 357 people were placed out of Grand Central, said Muzzy Rosenblatt, [the executive director of the Bowery Residents' Committee, which is contracted by the Metropolitan Transportation Authority to offer shelter placements and other services to homeless people at Penn Station and Grand Central], compared with 292 in 2014. And 742 were placed last year from Penn Station, compared with 579 in 2014, he said.

FULL STORY: Among Travelers and Commuters, the Homeless Stop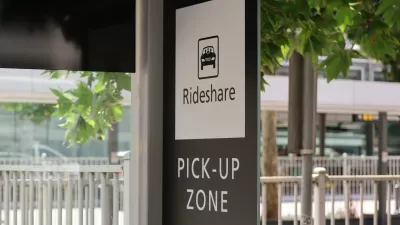 The Slow Death of Ride Sharing
From the beginning, TNCs like Lyft and Uber touted shared rides as their key product. Now, Lyft is ending the practice.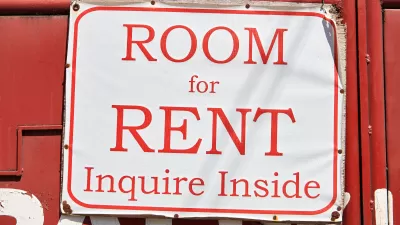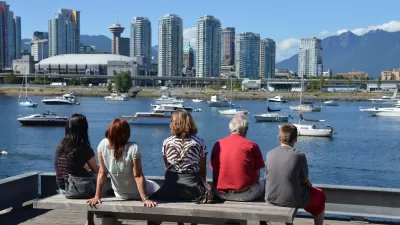 Ten Signs of a Resurgent Downtown
In GeekWire, Chuck Wolfe continues his exploration of a holistic and practical approach to post-pandemic urban center recovery, anchored in local context and community-driven initiatives that promote livability, safety, and sustainability.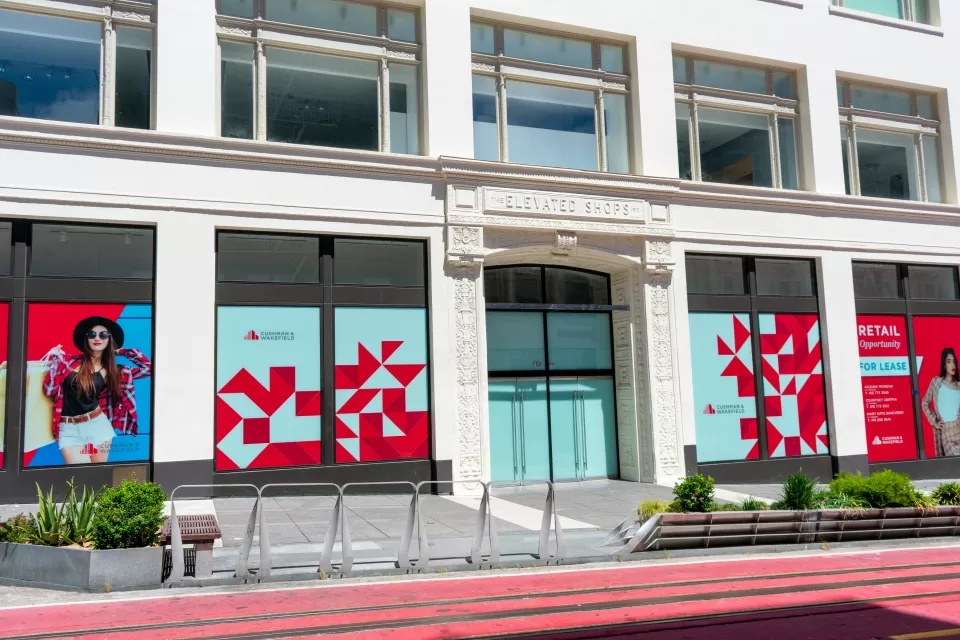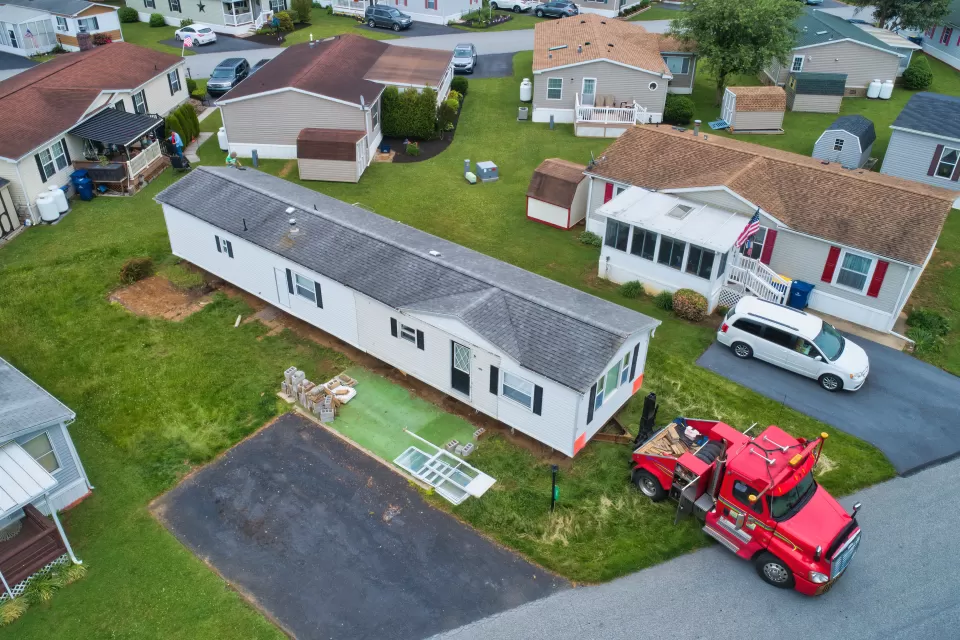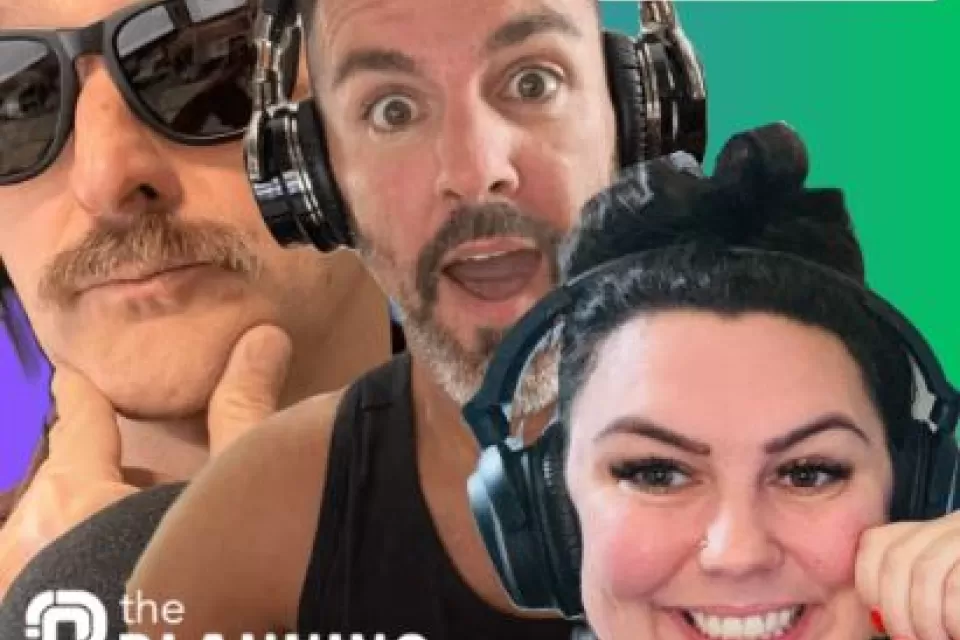 This six-course series explores essential urban design concepts using open source software and equips planners with the tools they need to participate fully in the urban design process.
Learn the tools for implementing Universal Design in planning regulations.
View More