The United States currently tests about 145,000 people daily. A Harvard study calls for a minimum of 500,000 daily, but that's on the low end if the country wants to prevent shutting down again due to a second wave of the coronavirus.
---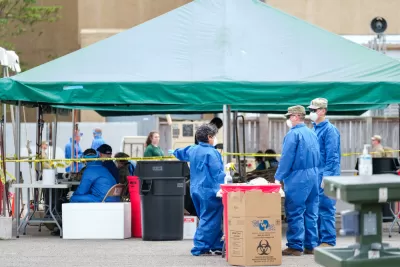 "An average of 146,000 people per day have been tested for the coronavirus nationally so far this month, according to the COVID Tracking Project, which on Friday reported 3.6 million total tests across the country," reports Keith Collins for the New York Times on April 17.
To reopen the United States by mid-May, the number of daily tests performed between now and then should be 500,000 to 700,000, according to the Harvard estimates.
The problem with the testing now is that the percentage of positive test results is too high, about a sign that the level of testing is insufficient.
"If you have a very high positive rate, it means that there are probably a good number of people out there who have the disease who you haven't tested," said Ashish Jha, the director of the Harvard Global Health Institute. "You want to drive the positive rate down, because the fundamental element of keeping our economy open is making sure you're identifying as many infected people as possible and isolating them."

The researchers said that expanded testing could reduce the rate to 10 percent, which is the maximum rate recommended by the World Health Organization. In Germany, that number is 7 percent, and in South Korea, it is closer to 3 percent. [According to Robinson Meyer and Alexis C. Madrigal of The Atlantic, it's 2 percent.]
The Harvard researchers that the rate of daily testing should be at a minimum of 152 tests per 100,000 people each day, a level reached only by Rhode Island. New York, which has conducted the most tests, is testing at 118 per 100,000 people.
A shortage of test kits and technical flaws in the United States significantly delayed more widespread testing of the virus, letting it spread undetected for weeks. With [almost 753,000 cases as of Sunday], the country has the highest number of known cases in the world. [Also on April 19, U.S. deaths from COVID-19 topped 40,000.]

Jha says that we'll have made progress when the current restrictions on testing have been eliminated. 
"We need to switch from saying to people, 'if you have mild symptoms, if you're not feeling super sick, don't come and stay at home,' to 'if you have any symptoms, you need to come in to get tested right away,' " he said.
New study calls for 5 million daily tests (to start)
Jha's colleague, Danielle Allen, a professor at Harvard University's Edmond J.Safra Center on Ethics, is the lead author of a report titled "Roadmap to Pandemic Resilience," set to be released on Monday, that calls for a much higher level of testing combined with two other public health strategies,  reports ABC News on April 19.
 "What people need to recognize is that a massively scaled-up testing, tracing and supported isolation system is the alternative to national quarantine," Allen said. "We all had to learn PPE [Personal Protective Equipment] and we all had to learn about flattening the curve ... now we have to learn about TTSI."

Test producers will need to deliver 5 million tests per day by early June to safely open parts of the economy by late July, according to the report. To "fully re-mobilize the economy," the country will need to see testing grow to 20 million a day, the report suggests.
Some experts, including Nobel laureate economist

Paul Romer

, who did not assist in the report but has a similar approach, estimate the country may need more than 30 million tests per day.
Allen appeared on ABC This Week on Sunday morning. George Stephanopoulos, the host, asked her to explain the danger of economic shutdowns being lifted before adequate testing is in place which could lead to future stay-at-home orders resulting from potential second and third waves of the virus.
Calling that approach "adaptive response" in disease control, she said that makes sense when dealing with a contained epidemic, "but it doesn't make sense when you have a global pandemic when entire countries are experiencing the disease, stressing the need for enough "testing, tracing, and supportive isolation to control the disease so we don't see a resurgence."
She then emphasized what Jha said earlier, the testing rate show a reduced percentage of positive results to match South Korea's level of 3 percent.
The blue-ribbon panel the authored the report consists of more than 45 economists, social scientists, lawyers and ethicists. As of posting time, a link to the report was unavailable. Look for it in the comments section below.
Additional reading:
FULL STORY: Coronavirus Testing Needs to Triple Before the U.S. Can Reopen, Experts Say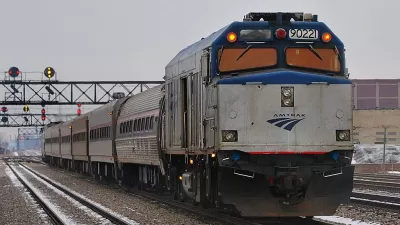 Amtrak Ramping Up Infrastructure Projects
Thanks to federal funding from the 2021 infrastructure act, the agency plans to triple its investment in infrastructure improvements and new routes in the next two years.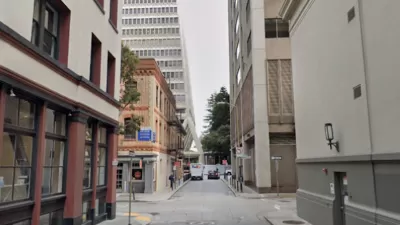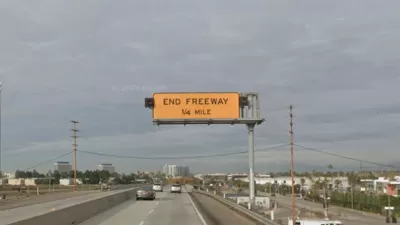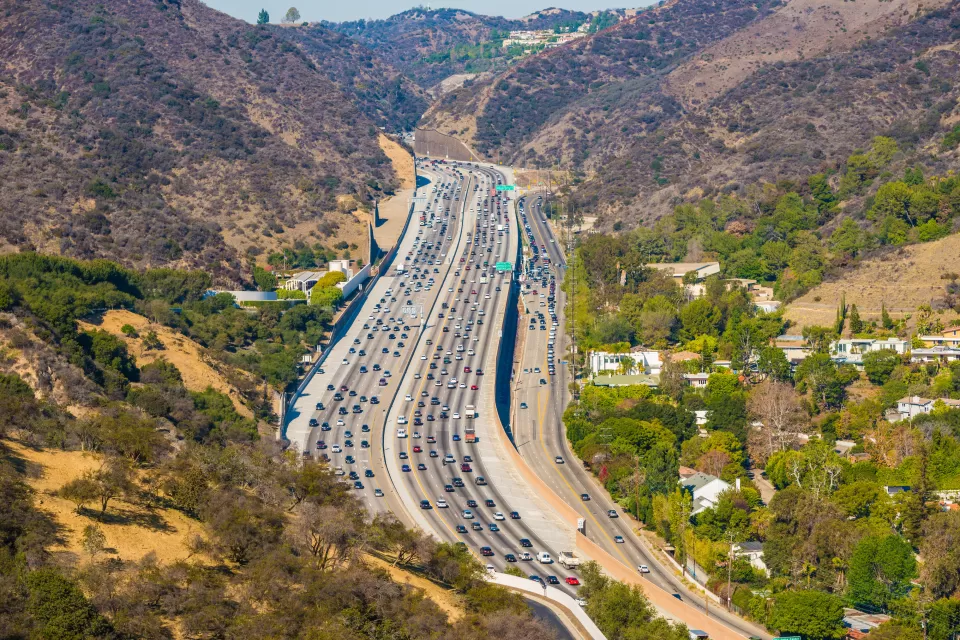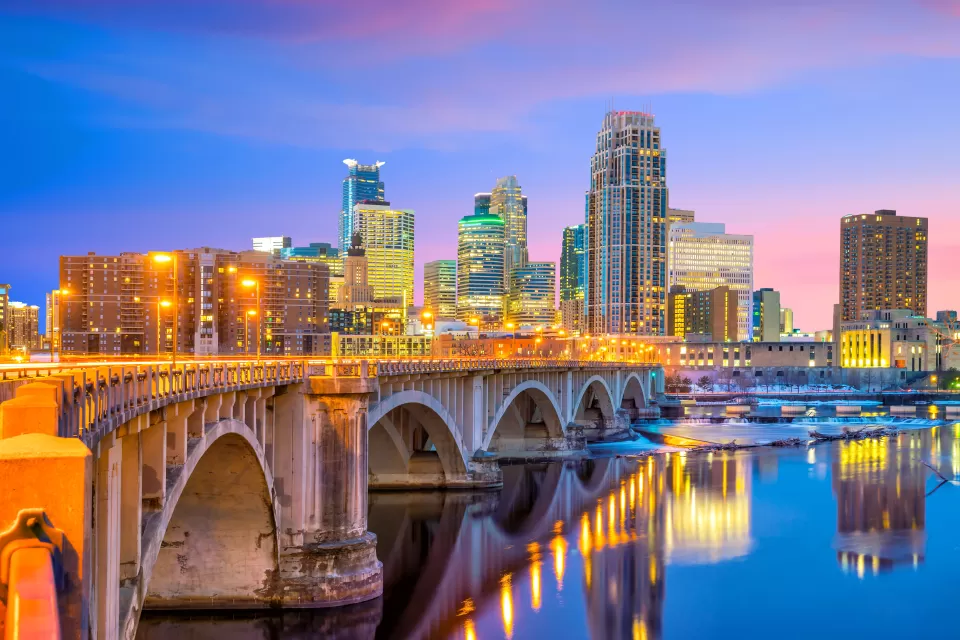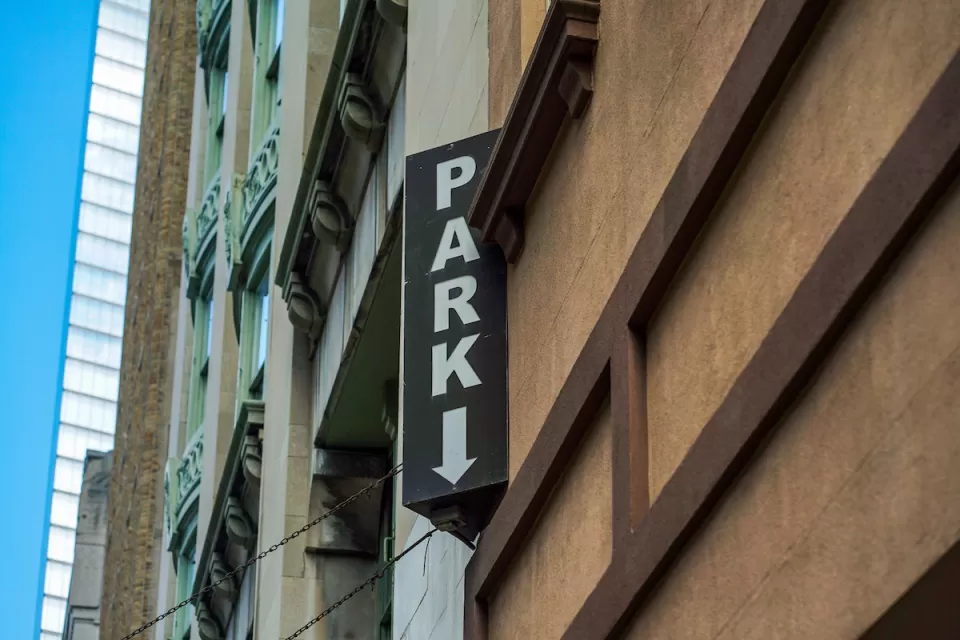 This six-course series explores essential urban design concepts using open source software and equips planners with the tools they need to participate fully in the urban design process.
Learn the tools for implementing Universal Design in planning regulations.
View More