A new study from Lawrence Livermore National Laboratory evaluates strategies to achieve former Gov. Jerry Brown's goal of carbon neutrality by 2045. Unlike other reports that study emission reductions, it evaluates "negative emissions" strategies.
---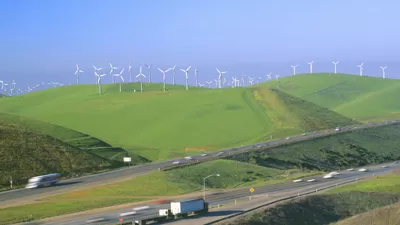 Two days before the start of the Global Climate Action Summit in San Francisco in 2018, Gov. Jerry Brown, D-Calif., signed an executive order to achieve carbon neutrality along with signing a bill setting a target for 100 percent carbon-free electricity, both by 2045.
"This bill and the executive order put California on a path to meet the goals of Paris and beyond. It will not be easy. It will not be immediate. But it must be done," said Governor Brown on Sept. 10, 2018.
Washington and the District of Columbia have since joined Hawaii and California in setting 100 percent clean energy targets, referred to as renewable portfolio standards by the National Conference of State Legislatures, but they only apply to electricity generation, which since 2016, has no longer been the largest source of greenhouse gas emissions in the United States. That dubious distinction belongs to transportation, thanks in large part to the nation's auto dependency.
Carbon neutrality, or net-zero emissions, on the other hand, applies to all sources of greenhouse gas emissions. But just what does achieving carbon neutrality require, and is it even possible? The announcement from Brown's office accompanying his landmark executive order offered more explanation. Carbon neutrality need not mean eliminating all greenhouse gas emissions. [Italics added below]. 
To further ensure California is combatting global warming beyond the electric sector, which represents 16 percent of the state's greenhouse gas emissions, the Governor issued an executive order directing the state to achieve carbon neutrality by 2045 and net negative greenhouse gas emissions after that. This will ensure California removes as much carbon dioxide from the atmosphere as it emits – the first step to reversing the potentially disastrous impacts of climate change.

In short, carbon neutrality means that any greenhouse gas emissions not eliminated would have to be offset – either by purchasing carbon offsets, which is not mentioned in Executive Order B-55-18 pdf], or by removing carbon dioxide from the atmosphere.
In a Los Angeles Times report on the summit, Brown "acknowledged that getting to carbon neutrality requires 'technological changes that don't exist yet' and his measure is aimed at bolstering their innovation."
"This is a transformation that is called for that we will get to," he said. "This is the boldest move that I have seen certainly anywhere in the U.S."

David Roberts, climate and energy writer for Vox, reacted more bluntly in his excellent post on "history's most ambitious climate target":
Wait, whaaat? Zeroing out carbon entirely in California? In just over 20 years? In my expert opinion, that is ... holy shit.

California not the first
For the record, Brown and Roberts overlooked what Hawaii did a few months earlier—passing three bills on achieving carbon neutrality by 2045, creating a carbon offset program, and requiring a sea-level rise analysis in environmental impact statements.
"One year ago, Hawaiʻi became the first state to adopt a law aligning with the Paris agreement to combat climate change," said Gov. David Ige in the press release on the bill signings on Jun 4, 2018, that includes links to all three bills. "Today we take the next step and pledge to be carbon-neutral by 2045, the same year we expect to reach our goal of generating 100 percent of our electricity from clean, renewable sources." Think Progress reported on the ambitious climate targets.
The report
According to a new report released by Lawrence Livermore National Laboratory (LLNL) scientists on Jan. 29, California can indeed reach carbon neutrality by 2045, "and achieve and maintain net negative emissions thereafter," as the executive order indicates. The report does not consider emissions reductions strategies, such as using renewable energy, driving electric vehicles, or walking. Emissions not eliminated would be offset but not by purchasing carbon offsets.
"The most immediate path to achieve carbon neutrality may be to offset the residual emissions by negative emissions, which uses either natural or man-made means to remove CO2 from the atmosphere," notes Chapter 1: Introduction.
[Correspondent's tip: Scroll down five pages to the Table of Contents (pg. v) of the report, "Getting to Neutral: Options for Negative Carbon Emissions in California [pdf]," and click on links to the executive summary and the ten chapters.]
"Our findings give us confidence that this combination of negative emissions technologies and the state's existing ambitions put the finish line in reach for California," said Roger Aines, LLNL's Energy Program chief scientist and the lead on the project.
Negative emissions strategy based on three pillars
The goal of the researchers was to show how to achieve 125 million tons of negative emissions, or carbon dioxide removal, per year. They assessed the feasibility and cost of more than 50 negative emissions pathways.
From the executive summary:
We selected the lowest cost and most productive pathways to create a negative emissions strategy that has three pillars (Figure ES-2):

1. Capture and store as much carbon as possible through better management of natural and working lands [also called carbon sinks].

2. Convert waste biomass to fuels and store the CO2 [referred to as bioenergy with carbon capture and storage or sequestration]

3. Remove CO2 directly from the air using purpose-built machines and store the CO2 [e.g., Carbon Engineering facility in British Columbia].
Negative emissions vs. avoided emissions
To further differentiate emission reductions from negative emissions, the report distinguishes negative emissions from avoided emissions. "The term avoided emission in this report refers to an emission that would have taken place, but is prevented due to the implementation of a negative emissions pathway," notes the introduction.
For example, the Intermountain Power Project in Utah will be converted by the Los Angeles Department of Power and Water from a coal plant to a natural gas plant in 2025. It hopes to further reduce emissions by replacing natural gas with green hydrogen. If the renewable hydrogen was derived by biomass gasification, be it from forest biomass, agricultural residue, or municipal solid waste, as described in "Chapter 4: Waste Biomass Conversion: Biomass Treatment Processes," the reduced emissions from the Utah plant would be considered avoided, while the carbon dioxide that was captured and during the gasification process, and then sequestered underground, would be measured as negative emissions.
Additional reading on carbon neutrality
According to the World Resources Institute, a nonprofit global research organization, sixteen countries have now adopted net-zero targets. Links to all are included in their blog last month, "2020 Could Be the Year Carbon Removal Takes Off." The organization released a 12-page working paper [pdf] in September 2018 that answer foundational questions on carbon removal. A September 2019 blog by WRI answers six common questions on net-zero emissions.
Will it work?
For those who follow the Intergovernmental Panel on Climate Change, the United Nations body for assessing the science related to climate change, their Special Report on Global Warming of 1.5°C referenced carbon removal in chapter 2 – mitigation pathways [pdf].
Pathways that aim for limiting warming to 1.5°C by 2100 after a temporary temperature overshoot rely on large-scale deployment of carbon dioxide removal (CDR) measures, which are uncertain and entail clear risks. 
They emphasize that last point: "CDR deployed at scale is unproven, and reliance on such technology is a major risk in the ability to limit warming to 1.5°C."
Related in Planetizen:
Hat tip to Jim Stewart.
FULL STORY: New Lab report outlines ways California could reach goal of becoming carbon neutral by 2045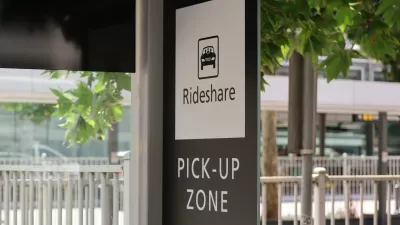 The Slow Death of Ride Sharing
From the beginning, TNCs like Lyft and Uber touted shared rides as their key product. Now, Lyft is ending the practice.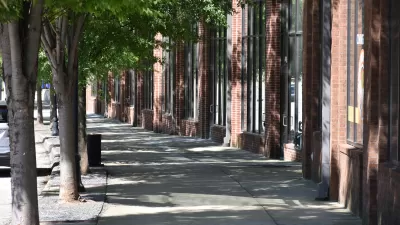 Cool Walkability Planning
Shadeways (covered sidewalks) and pedways (enclosed, climate controlled walkways) can provide comfortable walkability in hot climates. The Cool Walkshed Index can help plan these facilities.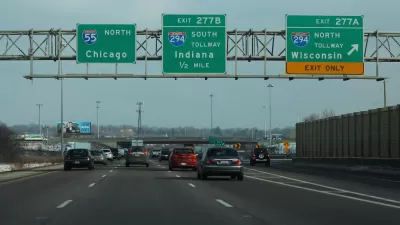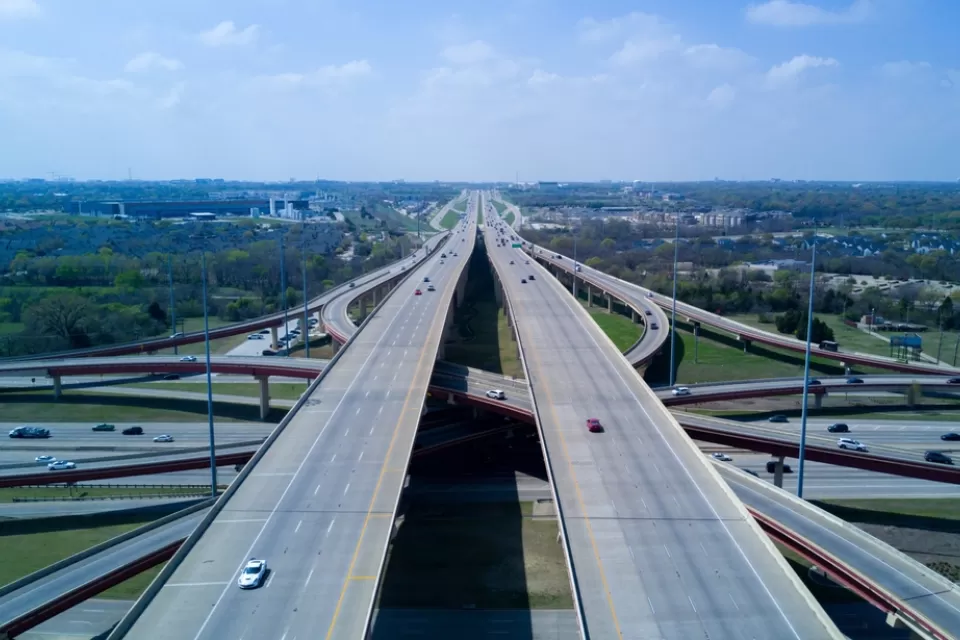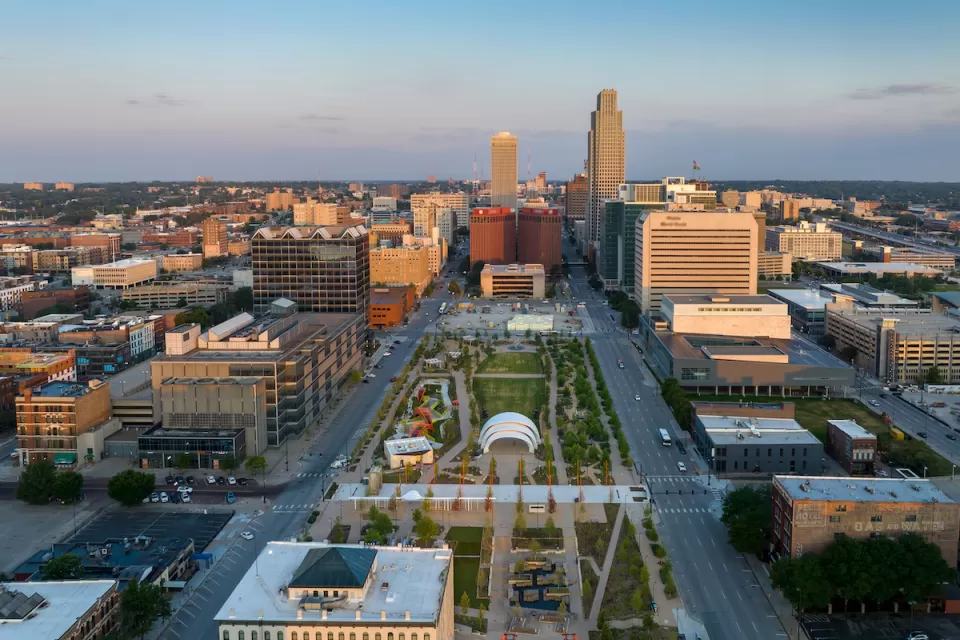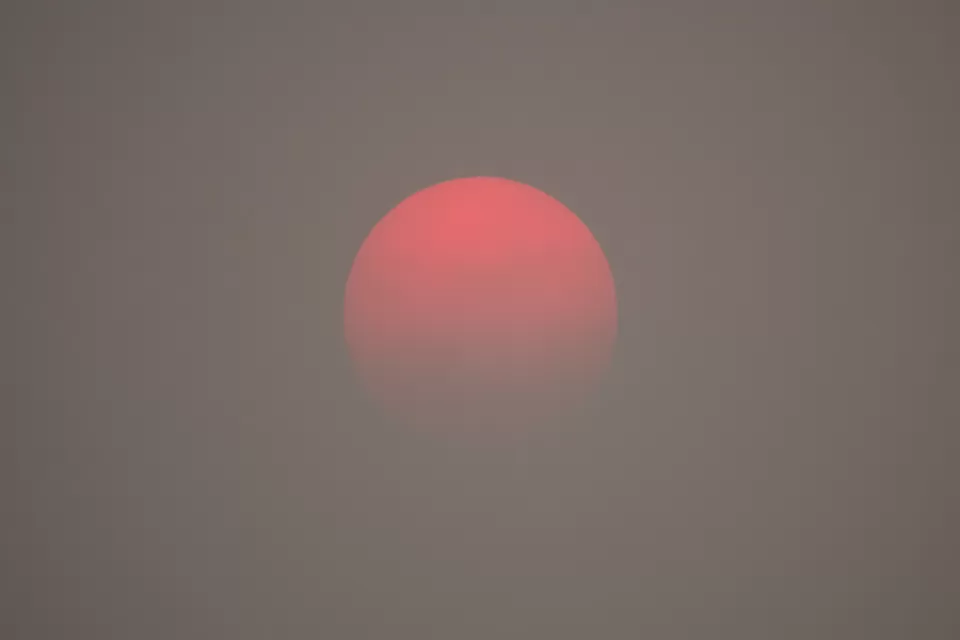 Planning for Proximity, for the Climate's Sake
A new global platform will help the world identify and encourage opportunities for more proximity in the built environment—development patterns that can help reduce sources of greenhouse gas emissions and other forms of pollution if built well.
This six-course series explores essential urban design concepts using open source software and equips planners with the tools they need to participate fully in the urban design process.
Learn the tools for implementing Universal Design in planning regulations.
View More