Big Oil companies are not all alike. Royal Dutch Shell is the first one to part ways with a major oil industry trade group over differences on climate change. It's also linking executive pay to goals to reduce the company's carbon footprint.
---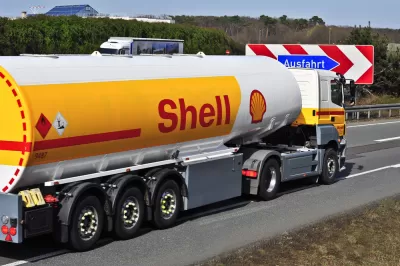 "Royal Dutch Shell Plc on Tuesday became the first major oil and gas company to announce plans to leave a leading U.S. refining lobby due to disagreement on climate policies, citing its support for the goals of the Paris climate agreement," writes Ron Bousso, energy reporter for Reuters. The British-Dutch oil and gas company, headquartered in the Netherlands and incorporated in the United Kingdom, is the largest of the six oil and gas "supermajors.
In its first review of its association with 19 key industry groups, Shell said it had found "material misalignment" over climate policy with the American Fuel & Petrochemical Manufacturers (AFPM) and would quit the body in 2020.

It is the latest sign of how investor pressure on oil companies, particularly in Europe, is leading to changes in their behavior around climate. Last year, Shell caved in to investor pressure over climate change, setting out plans to introduce industry-leading carbon emissions targets linked to executive pay.
AFPM represents 98 percent of oil refining capacity in the United States, according to DeSmog blog. As for climate change, "AFPM believes that using [the Clean Air Act] to control greenhouse gases emissions threatens our nation's economic and energy security."
"Shell has been among the most outspoken oil companies about the need to combat climate change, even as it continues its search for oil and natural gas for future production," reports Steven Mufson (in the source article), who covers "the business of climate change" for The Washington Post.
Shell said that it was at odds with [AFPM] on the Paris climate agreement, carbon pricing, fuel mandates and the reduction of methane emissions.
On fuel mandates, AFPM sued California and Oregon over their low carbon fuel standards programs. On carbon pricing, the group was one of the largest contributors to the No on Initiative 1631 campaign in Washington state last year and No on Initiative 732 in 2016. 
But it is the Paris climate agreement that really stands out among all the issues that may have led to the severing of the trade association relationship.
"The need for urgent action in response to climate change has become ever more obvious since the signing of the Paris Agreement in 2015," writes Ben Van Beurden, Chief Executive Officer, at the start of the 48-page Industry Associations Climate Review [pdf].
As a result, society's expectations in this area have changed, and Shell's views have also evolved.">
Methane emissions is a subject where the international company's U.S. division, Shell Oil, took issue with the Trump administration's proposed rollback of Obama-era methane emissions rules.
"Breaking from a decades-old tradition of avoiding criticism of U.S. government policies, Shell's U.S. Country Chair Gretchen Watkins called on the U.S. Environmental Protection Agency (EPA) to tighten rules to plug methane leaks, a potent greenhouse gas," reported Bousso on March 19, his Reuter's article now posted on the Royal Dutch Shell Group website.
"It is a big part of the climate problem and frankly we can do more," Watkins said in an interview with Reuters at IHS Markit's CERAWeek conference in Houston.

"We don't usually tell governments how to do their job but we're ready to break with that and say, 'Actually, we want to tell you how to do your job.'"
Also on April 2, Shell released its 2018 Sustainability Report.
BP also concerned about climate change
"The chief economist of one of the world's biggest oil companies is urging other companies to take climate change seriously — and sooner rather than later," reported Mufson on March 5. "If not, it might be bad for business."
That's the warning from BP's Spencer Dale, who made the rounds in Washington last week explaining the business case for finding a solution for the warming planet. BP has said it wants the federal government to take action, having endorsed a $40-a-ton nationwide tax.
However, when it came to the aforementioned Washington state carbon pricing initiative last November, "BPspent more than any other company to defeat [it]," calling it "poorly designed," observes Mufson.
Related in Planetizen:
Hat tip to InsideClimate News.
FULL STORY: Shell quits trade group over climate-change positions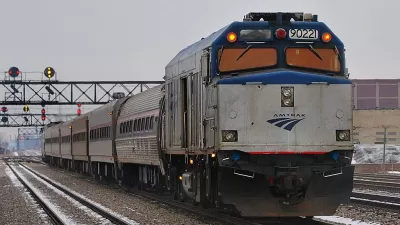 Amtrak Ramping Up Infrastructure Projects
Thanks to federal funding from the 2021 infrastructure act, the agency plans to triple its investment in infrastructure improvements and new routes in the next two years.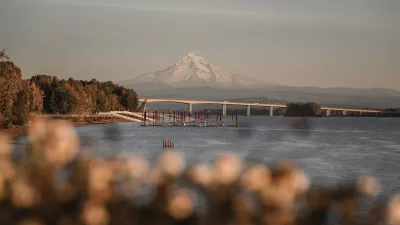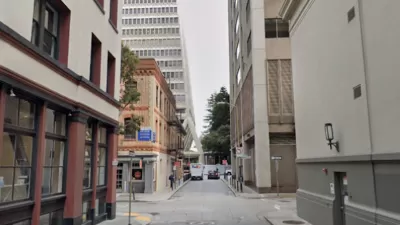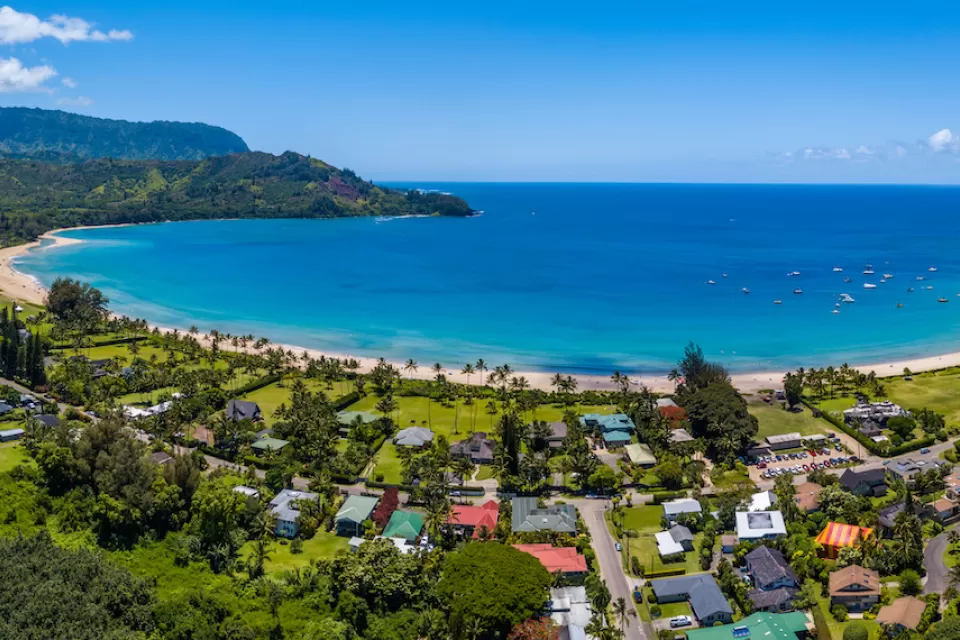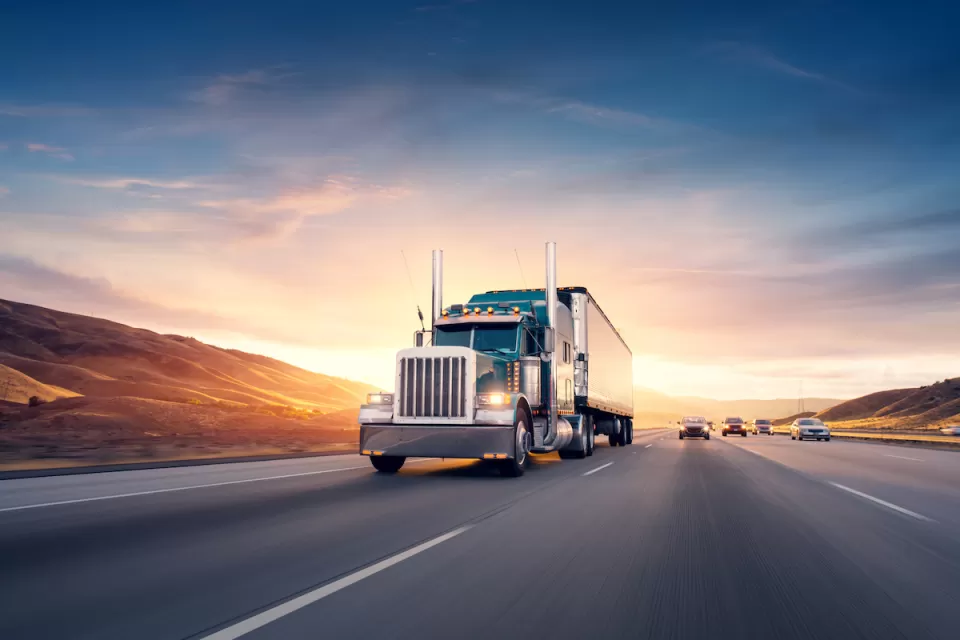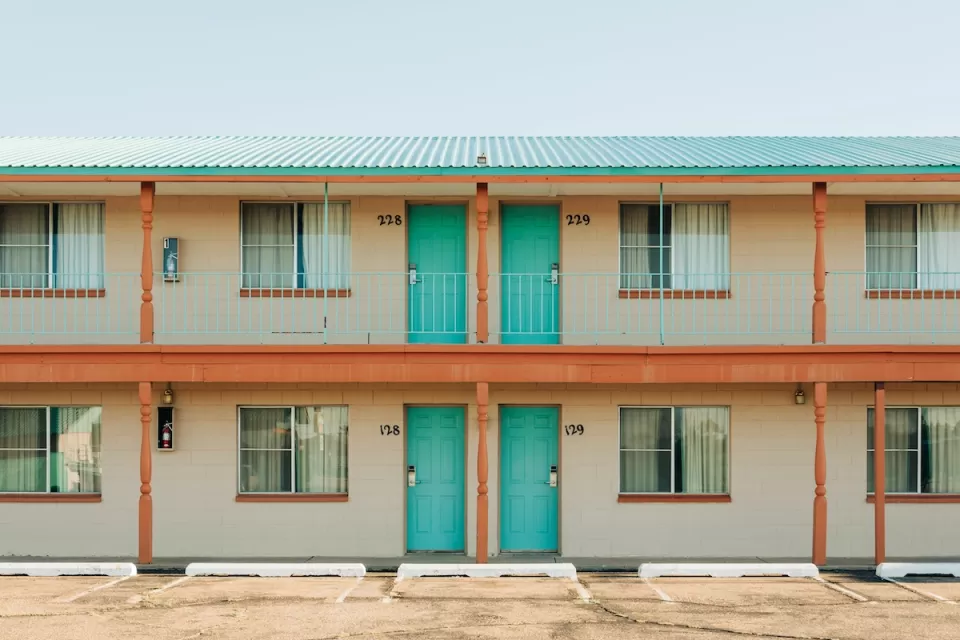 This six-course series explores essential urban design concepts using open source software and equips planners with the tools they need to participate fully in the urban design process.
Learn the tools for implementing Universal Design in planning regulations.
View More