The good news: the Clean Air Vehicle program for electric vehicles will be extended for at least three years. The bad news: not all EVs that have a decal now will be able to be renewed. Congestion on HOV and HOT lanes is a major concern.
---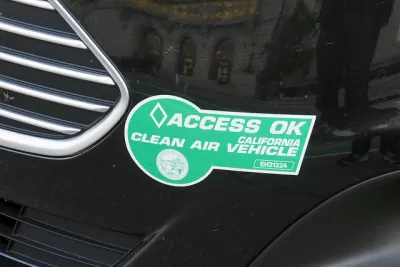 There are conflicting goals for managed lanes in California: reduce congestion and provide an incentive for the purchase of zero and near-zero emission vehicles to meet Gov. Jerry Brown's goal of five million zero-emission vehicles on the road by 2030. Not only does the increase in vehicles permitted to use the faster-flowing high occupancy vehicle (HOV) lanes add to its congestion, but the decals also remove the incentive to carpool, which was their original purpose when they were first conceived in the late 1960s.
Extending the current Clean Air Vehicle program
Just over a year ago, the California State Senate passed legislation by Assemblymember Richard Bloom (D-Santa Monica) that was important to anyone driving a motor vehicle powered by battery-electric, plug-in hybrid electric, fuel cell electric, or compressed natural gas, or intending to purchase or lease one with the desire to legally access the state's vast network of high occupancy vehicle (HOV) lanes as a solo driver, and less extensive high occupancy toll (HOT or express) lane network without having to pay a toll when driving solo.
The Clean Air Vehicle program, administered by the Department of Motor Vehicles in partnership with the California Air Resources Board, was set to expire on Jan. 1, 2019.
The good news: Gov. Jerry Brown signed Bloom's bill, AB 544, on Oct. 10, 2017, extending the program for another three years. It was Bloom's second attempt in as many years to extend the precious perk for electric vehicles (EVs).
The bad news: it wasn't a simple extension.
Who loses in the new program?
"On Jan. 1, the owners of as many as 220,000 low- and zero-emission vehicles stand to lose the white and green clean-air decals that allow them to drive solo in the diamond lanes," reports Laura Newberry for the Los Angeles Times.
As of New Year's Day, drivers who received their clean-air stickers before 2017 will have to buy new vehicles to qualify for the program, or purchase used cars that have never had a decal but would have qualified for one in 2017 or 2018. [Italics added]
The caption under the photo of a new red decal on a vehicle at the beginning of the piece states, "Drivers issued white or green decals in 2017 or 2018 can apply for a red sticker. [Italics added.] According to the California Air Resources Board information webpage of the decal program, the red sticker replacement will expire on Jan. 1, 2022. Cost: $22.
Newberry explains why the carpool lane entitlement is being restricted to newer EVs.
To meet federal requirements, a diamond lane must move at an average of 45 mph during peak commute hours. In 2016, California's highways met that benchmark only 32% of the time, Caltrans data show, explaining the sudden push to reduce carpool-lane traffic.
EV backlash
Clean-air advocates say that the new policy unfairly punishes early adopters of electric vehicles and plug-in hybrids, and will discourage drivers who can't afford to buy a newer zero-emission vehicle — but may have purchased a used one to secure the carpool benefit — from entering the electric vehicle market.

"There need to be continued incentives to get people to drive electric," said 

Katherine Stainken

, policy director for 

Plug in America

, a Los Angeles electric vehicle advocacy group. "And we're not making it easy for someone to make that choice."
EV owners and advocates see the congestion problem being more a result of "cheating", i.e., solo motorists in non-decaled vehicles using the carpool lane and drivers without transponders using the express lanes. Newberry goes into some detail on the problem and other potential solutions. More date is included in an earlier post of Bloom's legislation: "Second Attempt at Renewal for California's Clean Air Vehicle Decal Program," July 10, 2017.
Newberry notes two related changes to the decal program:
"Further complicating matters are the new income thresholds placed on sticker-holders with fuel-cell vehicles. Single filers who make more than $150,000 a year and households that earn more than $300,000 must choose between a clean vehicle rebate and the decal. This does not apply to plug-in or battery-run cars."
The reason it doesn't apply to plug-in electric vehicles is that higher-income consumers, effective November 1, 2016, are ineligible for the rebates due to prior legislation, so they remain eligible for a decal.
In an informative column also based on Newberry's piece, Dan Morain of CALmatters draws a parallel with the expiration of the "yellow carpool stickers" on July 1, 2011, for what are now called "conventional" as opposed to plug-in hybrid electric vehicles.
Hat tip to MTC-ABAG Library.
FULL STORY: Anger in California's carpool lanes as more than 200,000 drivers are set to lose decals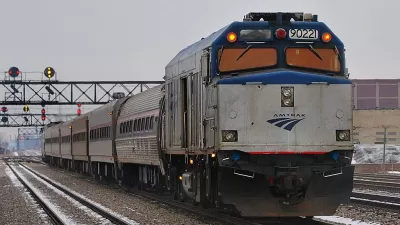 Amtrak Ramping Up Infrastructure Projects
Thanks to federal funding from the 2021 infrastructure act, the agency plans to triple its investment in infrastructure improvements and new routes in the next two years.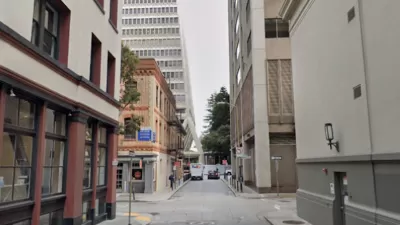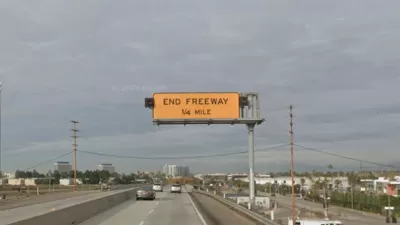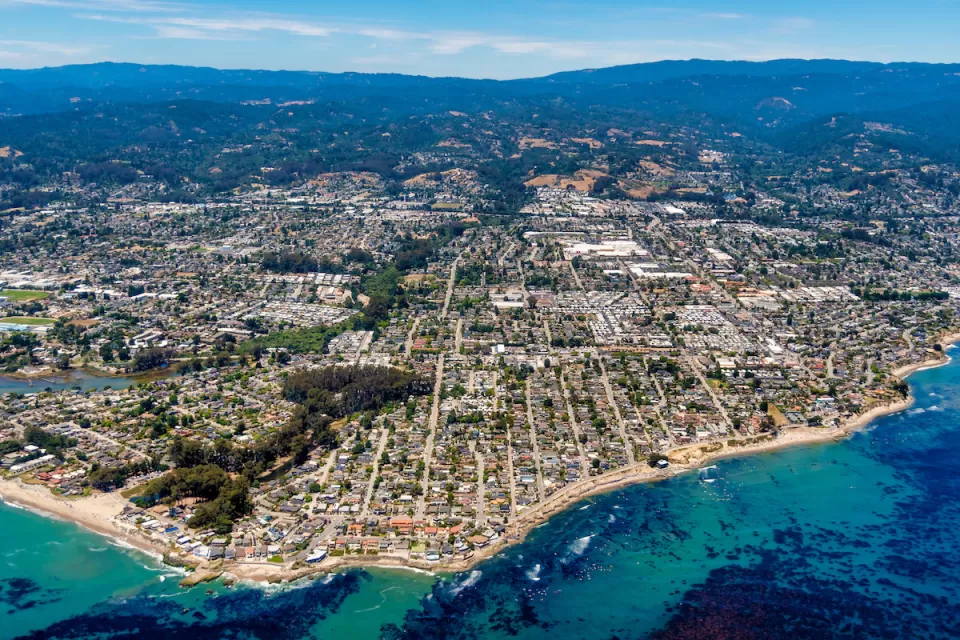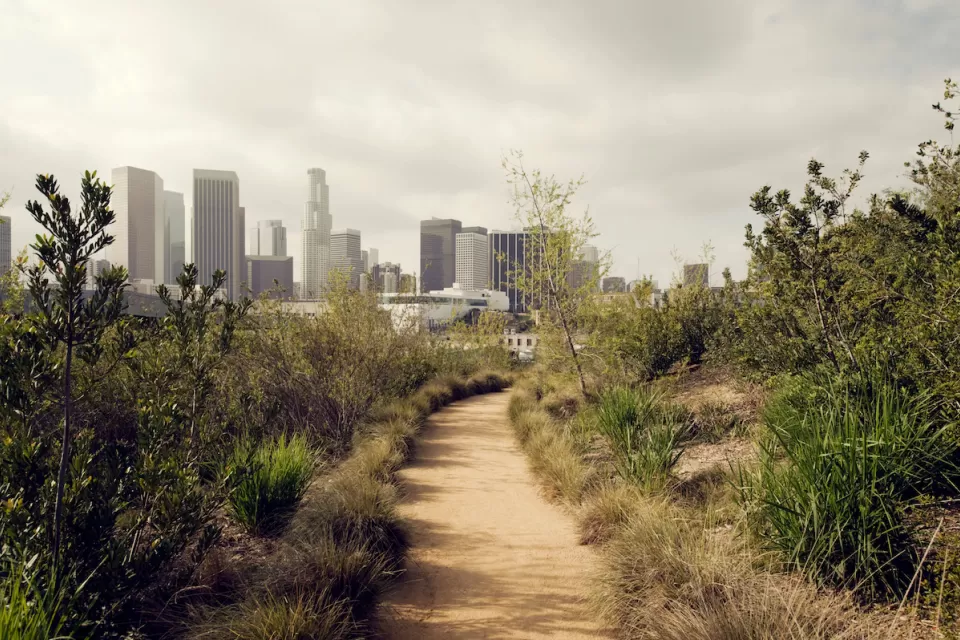 Advancing Park Equity Through Needs Assessments
City Parks Alliance, in partnership with Prevention Institute, recently hosted a webinar about park equity and collaboration, focusing on the Los Angeles Countywide Parks Needs Assessment.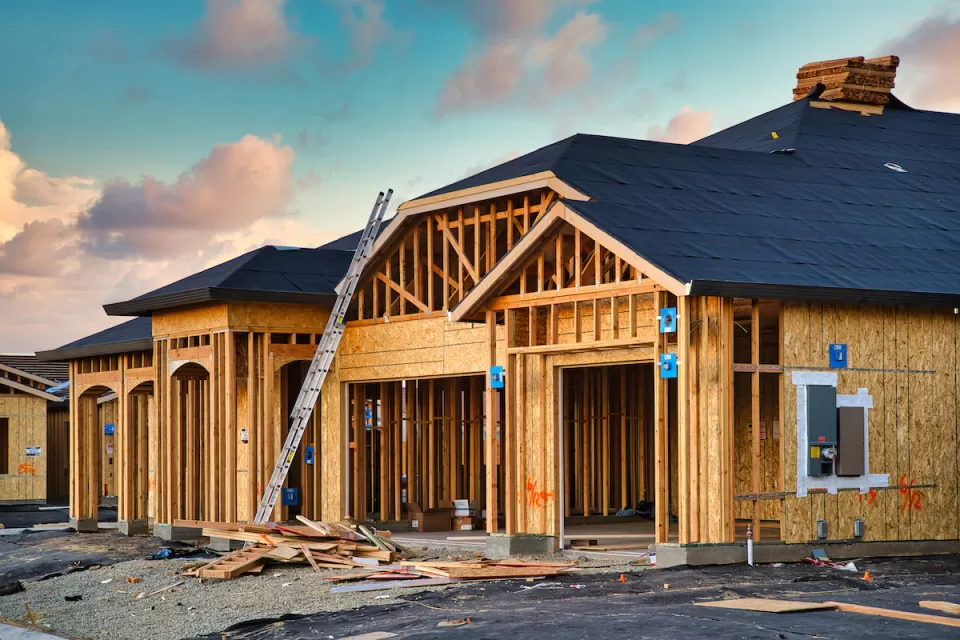 This six-course series explores essential urban design concepts using open source software and equips planners with the tools they need to participate fully in the urban design process.
Learn the tools for implementing Universal Design in planning regulations.
View More