New legislation would continue the Clean Air Vehicle program after Jan. 1, 2019 to allow zero and near-zero emission vehicles to continue to qualify for carpool lane stickers in the Golden State.
---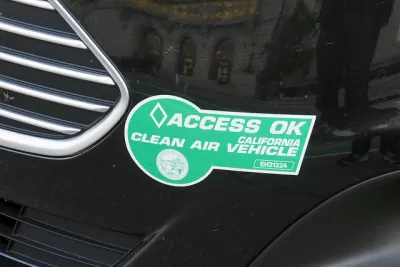 The carpool perk has proven to be an effective incentive for commuters in urbanized regions of the state to purchase plug-in electric vehicles (EVs) that qualify for white or green Clean Air Vehicle decals. According to a UCLA Luskin Center for Innovation study published in 2015, the ability to access high occupancy vehicle (HOV) lanes was responsible for 40 percent of EV purchases from 2010-2013 in four metro regions in the state, reported Dan Weikel for the Los Angeles Times on Nov. 10, 2015.
Existing decals, printed without an expiration date, will nevertheless expire because the program ends on January 1, 2019, hence the legislative push to renew it. Assemblyman Richard Bloom (D-Santa Monica) authored AB 544 which has passed the assembly and will have a hearing before the Senate Transportation and Housing Committee on July 11. Last year, Bloom also authored the unsuccessful AB 1964 to extend the program.
For California EV, Fuel Cell Vehicle (FCV) or compressed natural gas (CNG) vehicle owners with the clean air vehicle stickers, or those thinking of purchasing/leasing one in order to use carpool lanes or express lanes without paying a toll, see section below. 
A victim of their own success?
As motorists switch from internal combustion vehicles to EVs, more and more white (for battery-only EVs and those powered by compressed natural gas) and green (for plug-in hybrid electric vehicles) decals can be seen single-occupant vehicles on the state's carpool and express lanes. Not only does the increase in numbers threaten the flow of traffic, but the decals also remove the incentive to carpool, which was the original incentive of high occupancy vehicle lanes.
"When state leaders eliminated the cap on the number of green decals issued for clean energy cars in 2016, they directed Caltrans to prepare and submit an update on the status of HOV lanes throughout the State," reports  reports Kate Cagle for the Santa Monica Daily Press. 
Caltrans issued a report in 2014 that found 63 percent of carpool lane performance had been degraded, although traffic counts indicate that clean air vehicles made up only about 5 percent of HOV traffic in Los Angeles and Ventura counties.
According to the report [pdf], "[b]y federal definition, an HOV lane is considered degraded if the average traffic speed during the morning or evening weekday peak commute hour is less than 45 miles per hour (mph) for more than 10 percent of the time over a consecutive 180-day period."
Carpool lane cheating
In a related article on the legislation, Gary Richards, transportation reporter for The Mercury News, reports that the main cause of degradation of traffic on carpool lanes are cheaters, i.e., single-occupant vehicles without the clean air vehicle decals.
As many as 30 percent of cars in the diamond lanes are driven by solo drivers apparently willing to risk a $491 fine because they don't fear being caught.
As a 2008 post indicates, carpool lane cheating is not endemic to Californians, or Americans for that matter.
Richards' June 26 article, which indicates that the Bay Area's Metropolitan Transportation Commission threatened to oppose the bill unless it was amended to double the cost of the $22 stickers to provide revenue for increased enforcement by the California Highway Patrol, was referenced in the July 6 legislative analysis. MTC worked out a deal with Bloom to include the funding in the FY 2019-2020 budget bill.
According to Caltrans' 2015 HOV Lane Degradation Action Plan [pdf], "violation rates in HOV lanes should not exceed 10 percent; violation rates on some degraded segments exceed this."
Caltrans district staff will coordinate with the California Highway Patrol (CHP) to increase HOV enforcement in order to remove ineligible vehicles from the lane and lower the violation rates. Caltrans plans to continue to seek additional funding for enhanced HOV enforcement. 
For EV, FCV, and CNG vehicle owners with California clean air vehicle stickers, or those thinking of buying a qualifying vehicle (see list here):
Existing decals are not renewed after Jan. 1, 2019. See provisions that correspond to the date the decals were purchased or will be purchased in order to replace the decals. The fourth bullet deals with a new provision—an income cap for those who claimed the California Vehicle Rebate.
According to the July 6 legislative analysis:
Allows green and white stickers issued prior to January 1, 2017 to expire on January 1, 2019.
Allows owners or lessees of vehicles with green and white stickers issued between January 1, 2017 and January 1, 2019 to apply to [Department of Motor Vehicles] DMV for a new sticker that shall be valid until January 1, 2022.
Provides that stickers issued on or after January 1, 2019 will be valid until January 1 of the fourth year after the year of issuance. Requires the new stickers to be distinguishable from prior stickers.
Prohibits DMV from issuing a sticker to an applicant who has received a CVRP rebate, unless the applicant's income falls below the following income limits: $150,000 for a single filer, $204,000 for a head-of-household filer, or $300,000 for a joint filer. 
Finally, note that under existing federal law, state programs that allow clean air vehicles to use HOV lanes expire on Sept. 30, 2025.
FULL STORY: Bill would extend carpool lane access for hybrid and electric cars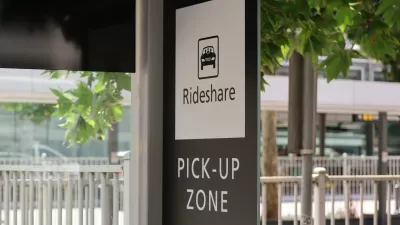 The Slow Death of Ride Sharing
From the beginning, TNCs like Lyft and Uber touted shared rides as their key product. Now, Lyft is ending the practice.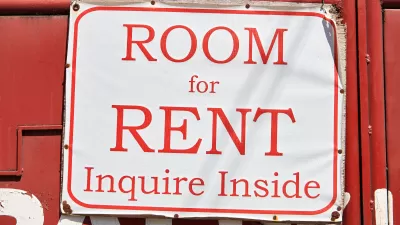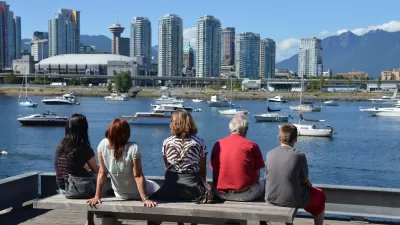 Ten Signs of a Resurgent Downtown
In GeekWire, Chuck Wolfe continues his exploration of a holistic and practical approach to post-pandemic urban center recovery, anchored in local context and community-driven initiatives that promote livability, safety, and sustainability.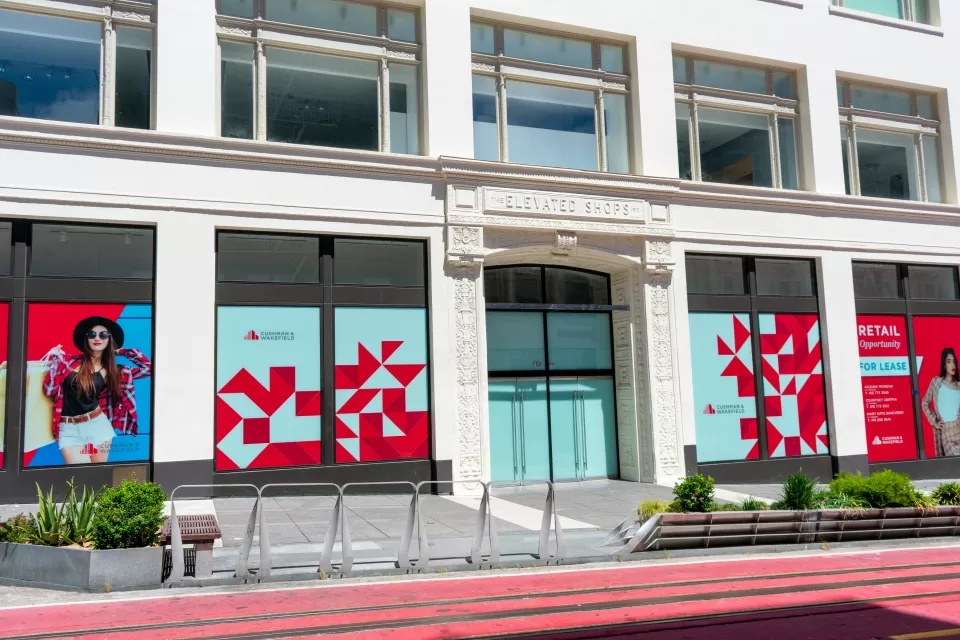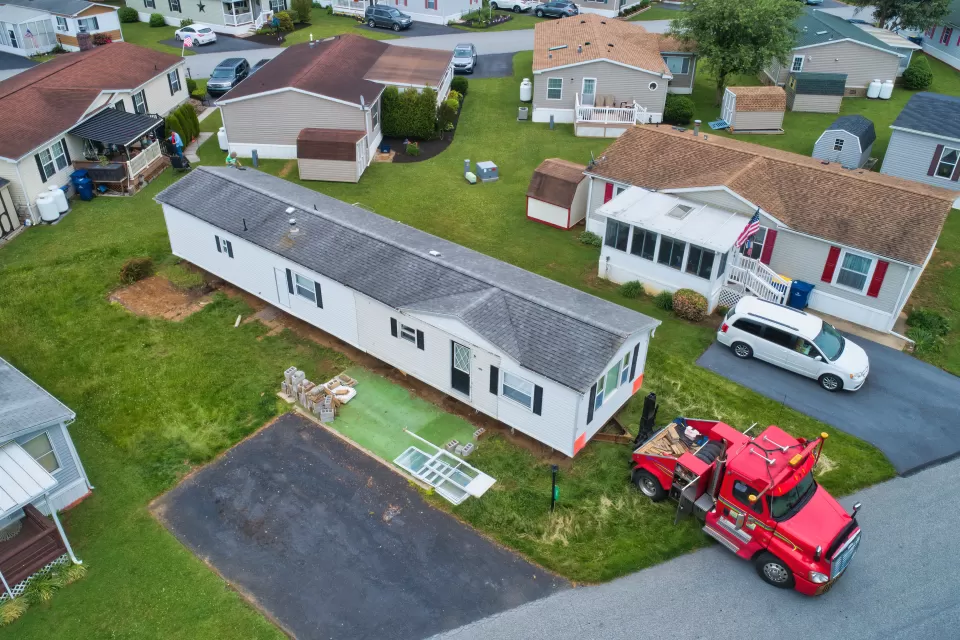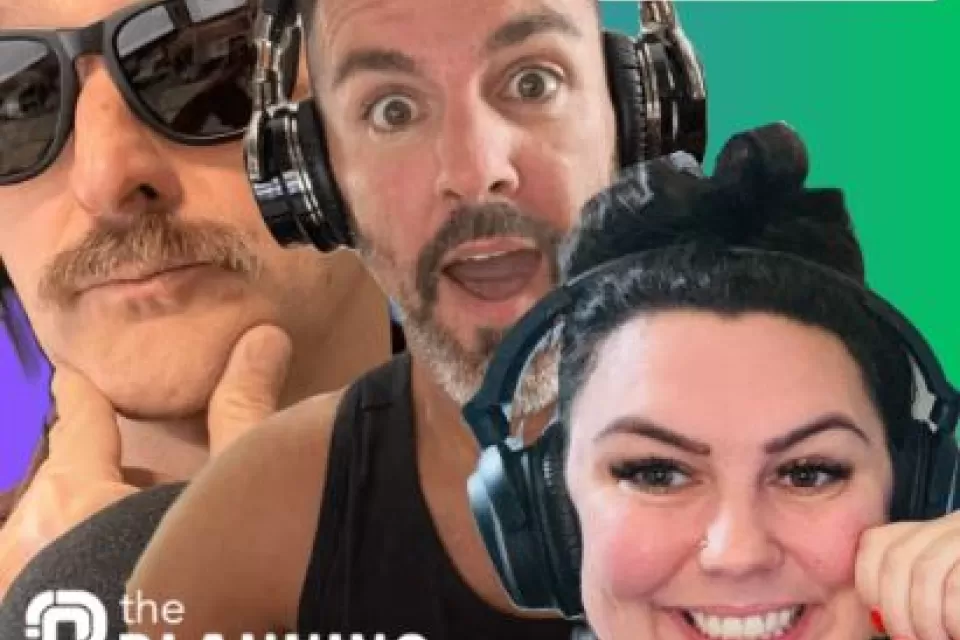 This six-course series explores essential urban design concepts using open source software and equips planners with the tools they need to participate fully in the urban design process.
Learn the tools for implementing Universal Design in planning regulations.
View More