President Biden attempted to clean up the confusion he created shortly after he endorsed the Senate bipartisan infrastructure plan last week by linking it to the passage of his American Families Plan. On Tuesday, he promoted the plan in Wisconsin.
---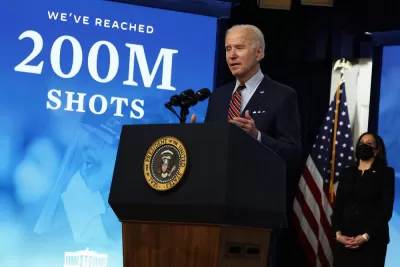 Tanya Snyder, the editor of POLITICO Weekly Transportation, sums up succinctly in Monday's newsletter what happened after President Biden struck a historic deal on June 24 with 10 bipartisan U.S. Senators on infrastructure investment.
SNATCHING DEFEAT FROM THE JAWS OF VICTORY: Biden spent the weekend cleaning up the comments he'd made Thursday after striking a bipartisan infrastructure deal. The agreement itself was a huge triumph, the product of months of good-faith compromise and old-fashioned deal-making — and then Biden blew it almost immediately by saying the quiet part out loud, in that classic Joe Biden way. If Congress didn't send a reconciliation bill to his desk along with the bipartisan deal, he warned, "I'm not signing it. It's that simple."
Peter W. Stevenson of The Washington Post explains in this 3-minute video how "President Biden may have undercut a bipartisan infrastructure framework by trying to please moderate and liberal Democrats."
On Saturday, President Biden reversed his position, "saying he will sign a roughly $1 trillion bipartisan infrastructure package even if he is unable to bring his party together for a separate bill that includes other Democratic spending priorities," writes Annie Linskey on June 26 for The Washington Post (source article).
Biden's switch came after Republicans bitterly complained that he had made it appear that they'd effectively signed off on a strategy that allowed the president to have a bipartisan infrastructure measure along with a much bigger Democrats-only spending package that he refers to as the American Families Plan.
The Families Plan, which could be in the $6 trillion partisan infrastructure bill, would be a budget resolution and could be passed on reconciliation, meaning if all 50 Senate Democrats approved it, it would pass with Vice President Harris's tie-breaking vote. The bipartisan plan would need 60 votes to end a filibuster, meaning at least 10 Republicans would need to support it.
Biden walks back linking the two plans
The cleanup in the infrastructure aisle began with a lengthy statement written by the president on the White House website. After praising the plan, he attempted to decouple it from the massive partisan package.
The plan would make the largest investment in infrastructure in history, the biggest investment in rail since the creation of Amtrak, and the largest investment in transit ever...

At a press conference after announcing the bipartisan agreement, I indicated that I would refuse to sign the infrastructure bill if it was sent to me without my Families Plan and other priorities, including clean energy...

So to be clear: our bipartisan agreement does not preclude Republicans from attempting to defeat my Families Plan; likewise, they should have no objections to my devoted efforts to pass that Families Plan and other proposals in tandem. We will let the American people—and the Congress—decide.
In other words, two plans, two tracks, independent of one another. However, House Speaker Nancy Pelosi was not on board.
"There ain't going to be an infrastructure bill unless we have the reconciliation bill passed by the United States Senate," Pelosi said Thursday.
Biden promotes bipartisan plan
Biden penned an op-ed that was published in Yahoo! News on Monday, linking it to his own American Jobs Plan.
The agreement we reached contains the largest investment in repairing our bridges since the creation of the interstate highway system.

It will put Americans to work replacing our nation's lead water pipes... This would be the largest investment in clean drinking water in American history.

It would make the largest investment in clean energy transmission in American history, modernizing our power grid to accelerate the build-out of zero-carbon, renewable energy. It would replace thousands of gas-guzzling buses with clean, electric ones — including 35,000 electric school buses.
On Tuesday, Biden was promoting his American Jobs Plan and the Senate plan in La Crosse, Wisconsin, during a tour of the city's hybrid and electric bus fleet, reports Olivia Herken for the La Crosse Tribune.
Local leaders said Biden's tour of the bus fleet and trip to the city was a chance to show that sustainable work and new infrastructure can begin in smaller communities.

"If there's money that the federal government's putting into infrastructure to the (tune of) $1.2 trillion, if that is in fact the case, it's going to help a lot," said La Crosse Mayor Mitch Reynolds.
Taking a different perspective on the $1.2 trillion was Sen. Richard Blumenthall, D-Conn., highlighting the divisions between moderate and liberal Democrats when it comes to infrastructure. He called the amount  "way too small – paltry, pathetic."
The last words go to the Post's Peter Stevenson, who reminds us in his analysis that accompanies the above video that neither the $1.2 trillion bipartisan proposal nor the possible $6 trillion partisan proposal has been written – they are just frameworks.
[I]t's fellow Democrats that Biden now has to turn his attention to. He needs to come up with the framework of a Democrats-only bill that placates liberals, and delivers on big campaign promises, while not being too loud about it, at the risk of upsetting or embarrassing the moderate Republicans he needs to keep onboard for the first bill to pass.
Related:
FULL STORY: Biden reverses himself on infrastructure, says he would sign bipartisan deal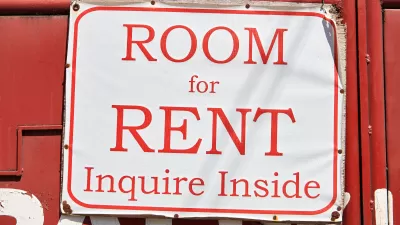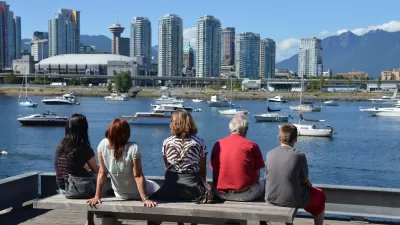 Ten Signs of a Resurgent Downtown
In GeekWire, Chuck Wolfe continues his exploration of a holistic and practical approach to post-pandemic urban center recovery, anchored in local context and community-driven initiatives that promote livability, safety, and sustainability.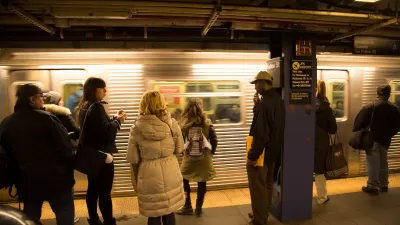 Off-Peak is the New On-Peak
Public transit systems in major U.S. cities are starting to focus on non-rush hour travelers as pre-pandemic commuting patterns shift and transportation needs change.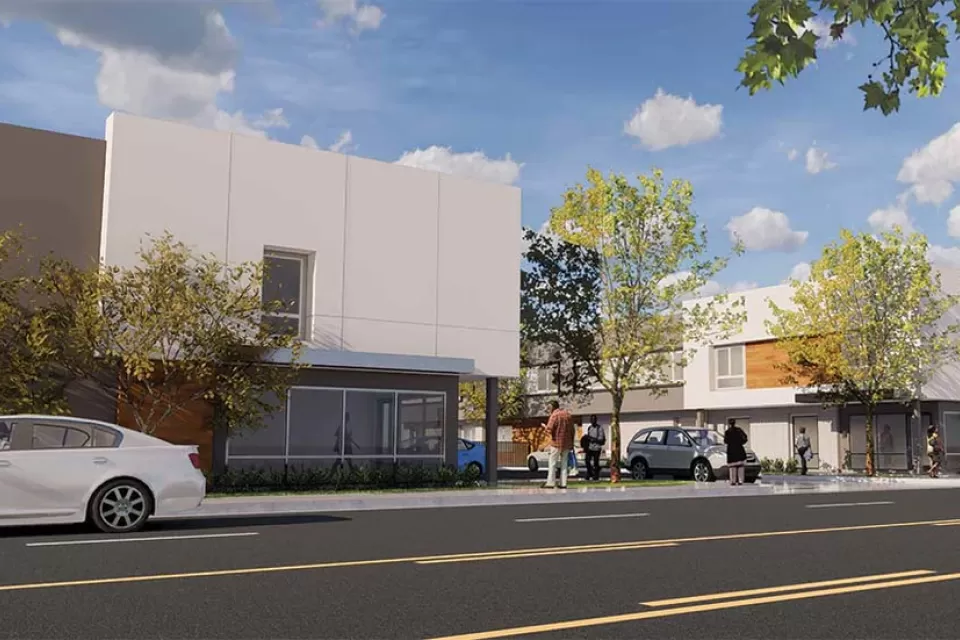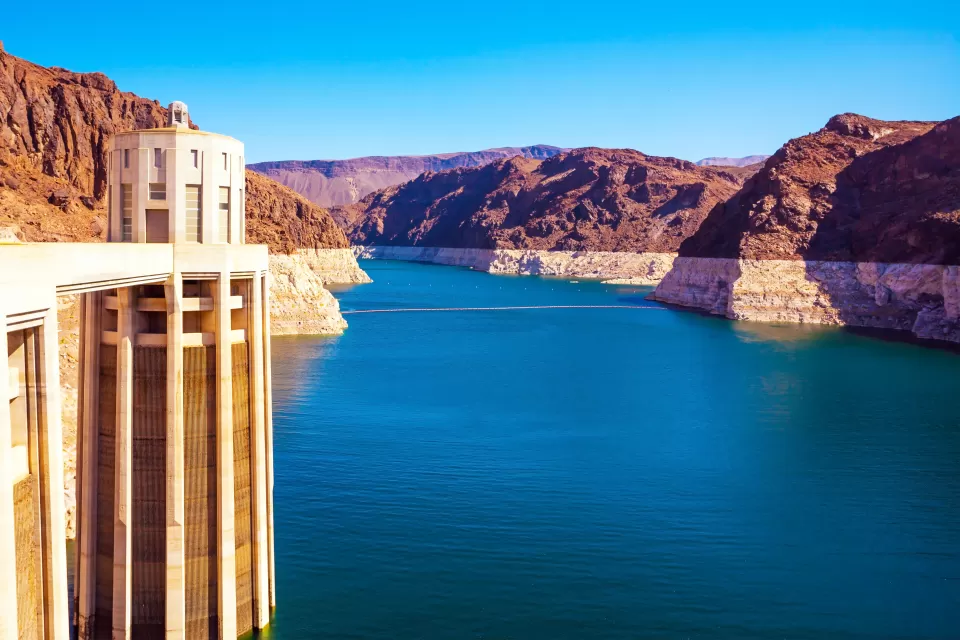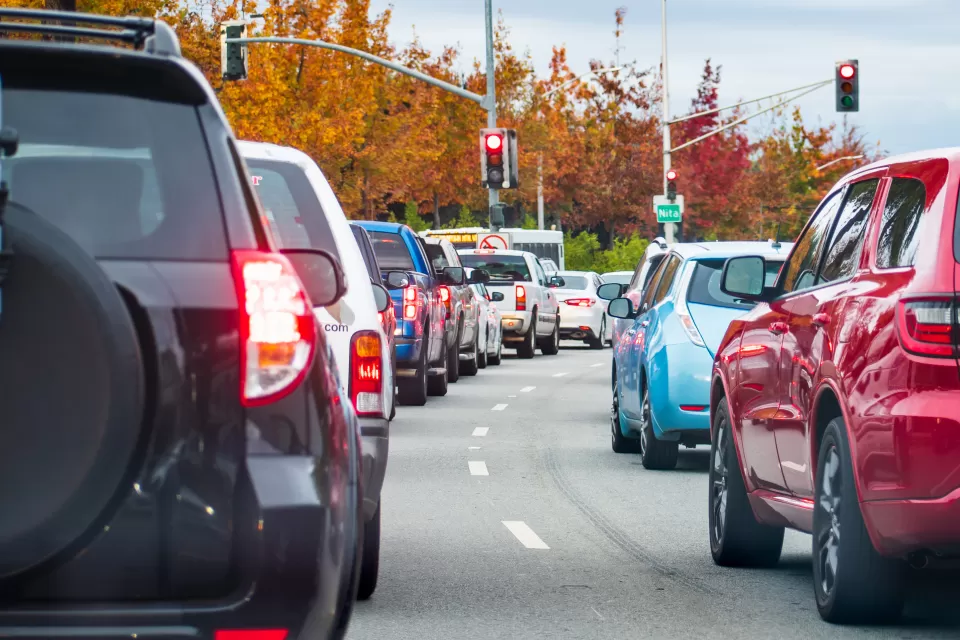 This six-course series explores essential urban design concepts using open source software and equips planners with the tools they need to participate fully in the urban design process.
Learn the tools for implementing Universal Design in planning regulations.
View More