A Los Angeles County Superior Court judge was critical of county public health officials for banning outdoor dining to slow the spread of the coronavirus without providing scientific evidence that the order would reduce infections.
---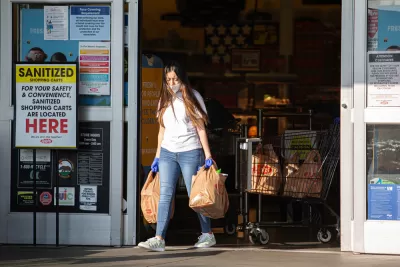 In an effort to reduce escalating coronavirus infections last month that are threatening to overwhelm hospitals, the Los Angeles County Public Health Department issued a health order on Nov. 22 that restricted "restaurants, breweries, wineries and bars to take-out, drive thru, and delivery services," ending outdoor as well as indoor dining, for a three-week period. The California Restaurant Association promptly sued to block the order from taking effect on Nov. 25.
"Los Angeles County Superior Court Judge James C. Chalfant denied the request, calling the evidence the association presented 'insufficient' to overturn the ban, reported Lila Seidman for the Los Angeles Times. "If new evidence comes to light, Chalfant said the association is free to bring it to him," added Seidman.
That's just what the restaurant association did, citing findings from two academic Asian studies and a Mayo Clinic article showing a general consensus on the safety of outdoor activities. [See pgs 8-9/112 in the judge's ruling (pdf) on Dec. 8].
Judge sides with restaurant group, but...
"In a hearing Dec. 2, Chalfant allowed the county's ban to remain in place but asked officials to share scientific evidence justifying the ban and to explain whether they assessed its economic impact," reports Martin Macias Jr. for Courthouse News (source article).
County health officials responded with evidence of the increasing vulnerability of regional hospitals being overwhelmed with Covid-19 patients if public health orders aren't imposed.
That wasn't the response the judge was looking for. In his ruling on Dec. 8, he limited the existing ban to the three-week period and asked the health department to show evidence that outdoor dining was dangerous.
In a 53-page tentative ruling issued Tuesday, Chalfant said the county failed to assess the economic impact the ban would have on more than 30,000 restaurants and the emotional toll on owners and their staff.

Chalfant told county attorney Amnon Siegel at a hearing Tuesday that while he agrees the county must protect hospital capacity, it cannot issue such an impactful order without assessing all the risks of enacting it..."You're imposing restrictions but there's no reason to believe it will help with ICU capacity."
He ordered county officials to produce a public report using multiple health studies and expert opinions to assess both the economic and health implications of closing restaurants.
Seidman of the Times also reported extensively on the outcome. "Chalfant said county public health officials must conduct a risk-benefit analysis if they want to extend the ban past its current end date, Dec. 16."
"The issue here is, is shutting down outdoor dining going to help in any significant way, or is it just something to do?" Chalfant said at the court hearing.
State stay-at-home order supersedes ruling
As posted earlier, Gov. Gavin Newsom issued a revised stay-at-home order on Dec. 3 that applies statewide, thus superseding the county order. The Regional Stay Home Order is based on intensive care unit (ICU) capacity in five regions. The Southern California region fell below 15% ICU bed availability on Dec. 5, so the restrictions, which like the county order, ban outdoor dining, took effect on Dec. 6 for three weeks.
"At a news conference Tuesday [Dec. 8], Dr. Mark Ghaly, the California health and human services secretary, declined to directly comment on Chalfant's ruling," adds Seidman of the Times.
The decision to close outdoor restaurant dining as well as other business sectors "really has to do with the goal of trying to keep people at home," Ghaly said. "Now's not the time to spend additional time outside of your household, potentially mixing with others, transmitting the illness far and wide."
In a Times op-ed on Dec. 9, Erwin Chemerinsky, dean of the UC Berkeley School of Law, writes that "[t]he courts have also allowed the government great leeway in making reasonable efforts to stop the spread of disease, and courts are not supposed to second-guess government actions to protect public health in a pandemic."
However, the U.S. Supreme Court did just that on Nov. 26 when they overturned a New York State coronavirus restriction on public worship. Unlike Chalfant's ruling on Dec. 8, the issue did not deal with science and viral spread at church services but the importance of religious liberty.
Pandemic continues to worsen in California and Los Angeles County in particular
"The COVID-19 crisis hit what Los Angeles County officials called 'uncharted territory' Friday, as the daily case count surged dramatically to 13,815 and total cases topped 500,000, the latest signs that the virus is spreading with ferocious speed," reports the Times on Dec. 11.
"We're seeing daily numbers of cases and hospitalizations that we've not experienced and, frankly, did not anticipate," said L.A. County Public Health Director Barbara Ferrer. "Our intensive care unit bed capacity continues to drop. We're on a very dangerous track to seeing unprecedented and catastrophic suffering and death."
According to Covid Act Now, the infection rate (not to be confused with case incidence or daily cases per 100,000 people) in California leads the nation at 1.26 as of Dec. 12, meaning every infected person can be expected to spread the virus to 1.26 people while shedding the virus. In other words, infections are spreading the fastest in California.
Related in Planetizen:
FULL STORY: Judge Sides With Restaurants on LA County Outdoor Dining Ban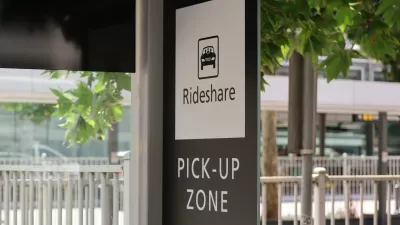 The Slow Death of Ride Sharing
From the beginning, TNCs like Lyft and Uber touted shared rides as their key product. Now, Lyft is ending the practice.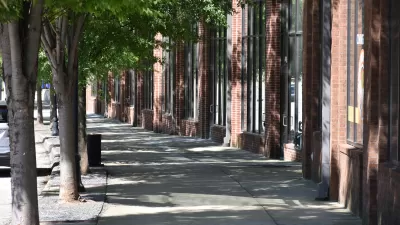 Cool Walkability Planning
Shadeways (covered sidewalks) and pedways (enclosed, climate controlled walkways) can provide comfortable walkability in hot climates. The Cool Walkshed Index can help plan these facilities.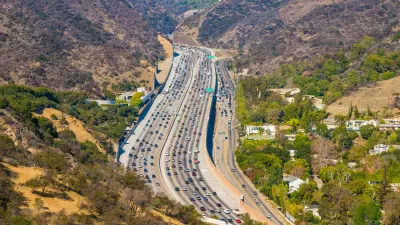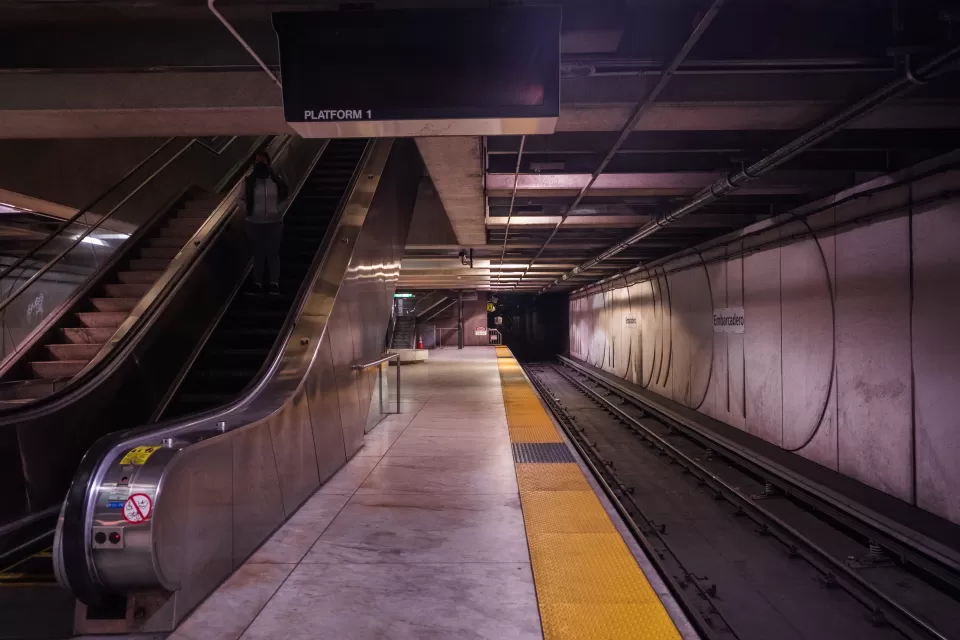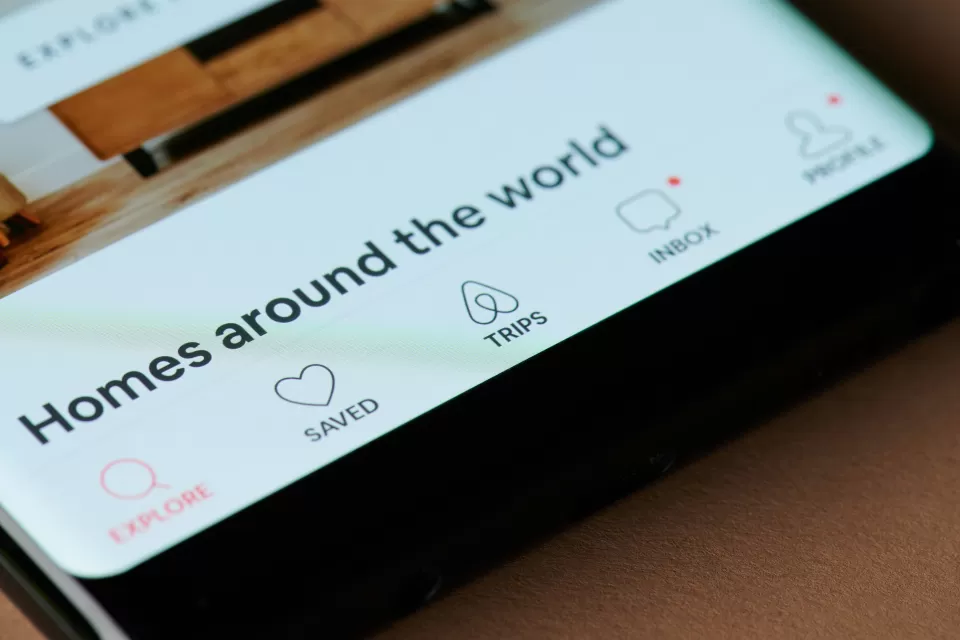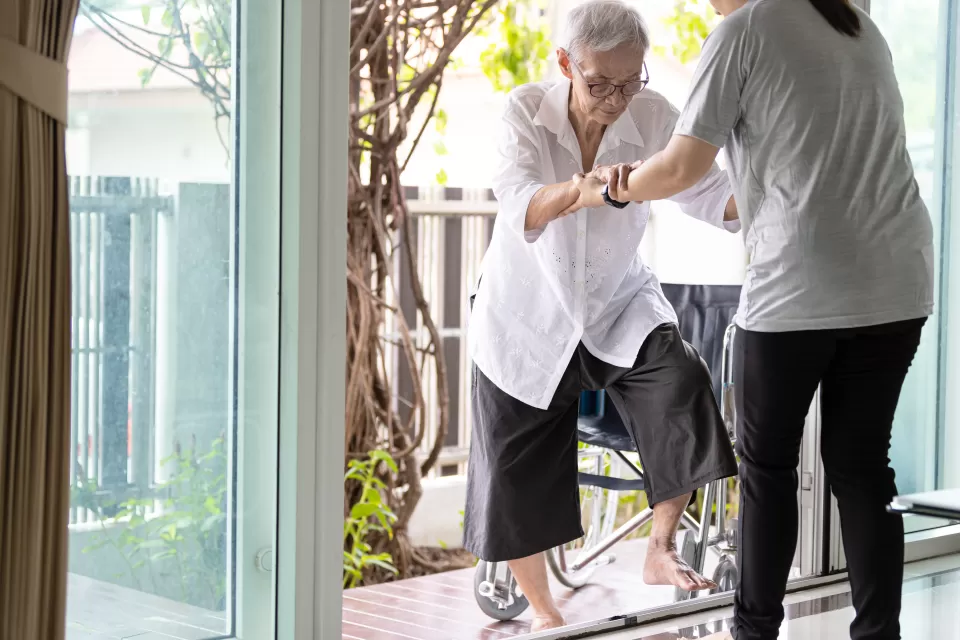 The Challenges of Aging in Place
Seniors in one Bay Area community want to stay in their communities, but many find the cost of living and maintaining older homes prohibitive.
This six-course series explores essential urban design concepts using open source software and equips planners with the tools they need to participate fully in the urban design process.
Learn the tools for implementing Universal Design in planning regulations.
View More